Class News
Willy Wonka's Chocolate Factory
Barn Owl Class are currently working for Willy Wonka as Chocolate Factory Workers! Their first task was to evaluate other chocolate bars currently on the market. This involved tasting and rating lots of chocolate! Look at our fantastic lab wear!
Take a look at the Barn Owl Gallery in Our News for more photos of the children busy at work.
Remember this chocolate mission is TOP SECRET!!!!!
Beaulieu Treehouse Study Centre
On Tuesday, Barn owl Class and Snowy Owl Class went to Beaulieu Tree House Centre on a bus.
The first activity was bird calls. The Great Spotted Woodpecker sounded like a yapping dog. The next activity was the mini beast hunt. There were some juicy slugs. Poppy and I found some worms. After that activity it was the mole walk. I bumped in to some of the poles which held the string on. When we walked around we held on to the string. We wore mole masks and there were no holes to see through.
Then we did the woolly worms. Some of the woolly worms were camouflaged and some of them were not camouflaged. After a while it was lunch, it was yummy and nice.
Soon we did badger sniff. We had the smell, mint. It smelt nice. We had to goa round and smell the pots on the floor.
Later we did the pond dipping. My group found a dragonfly nymph. It was big. We found two.
At last it was time to go back to school. I was tired on the bus. It was a long way from school.
By Jessica Stokes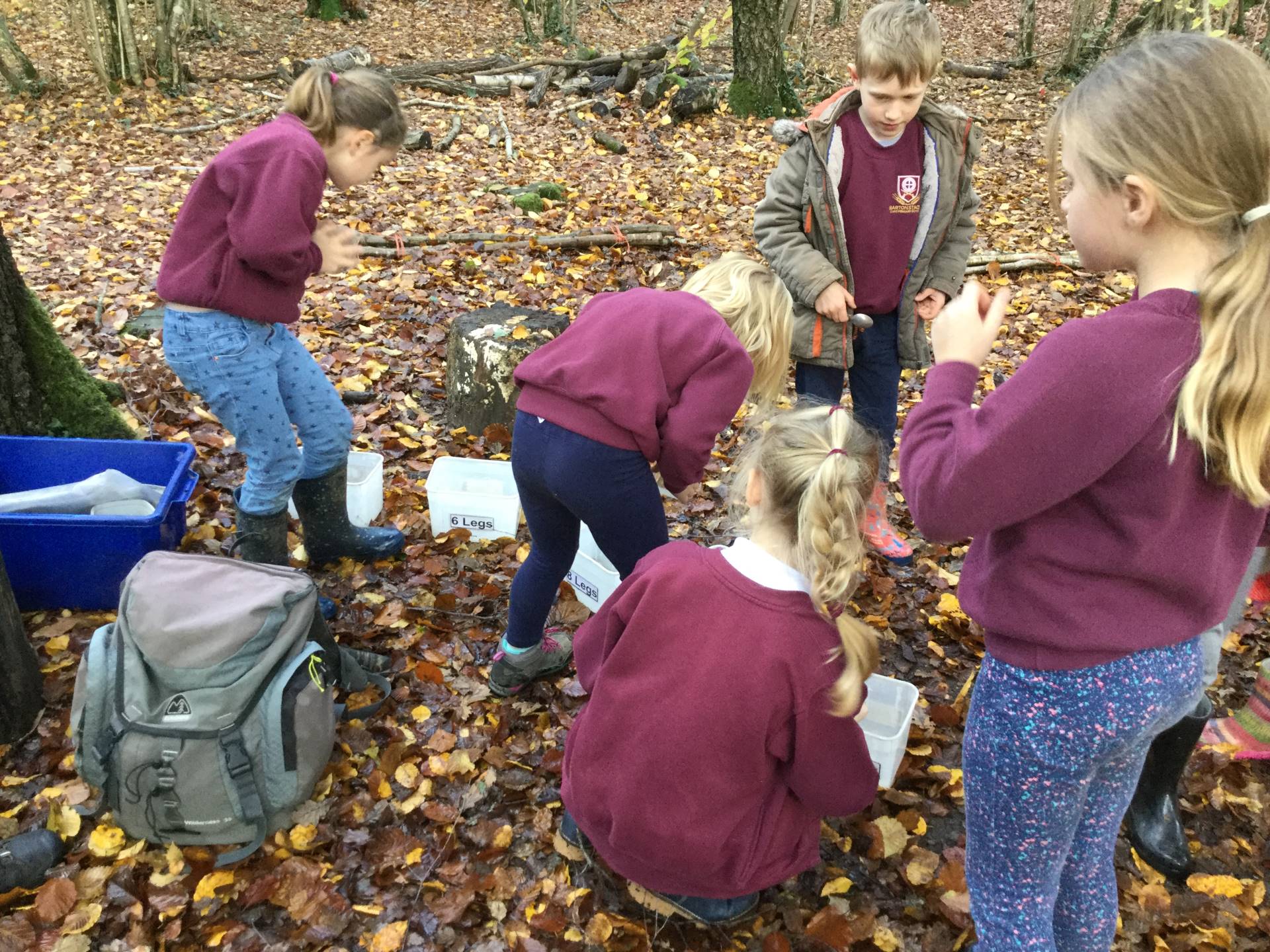 Stanley's Stick
Barn Owl Class has been reading Stanley's Stick and have been using their imaginations to create their own adventures.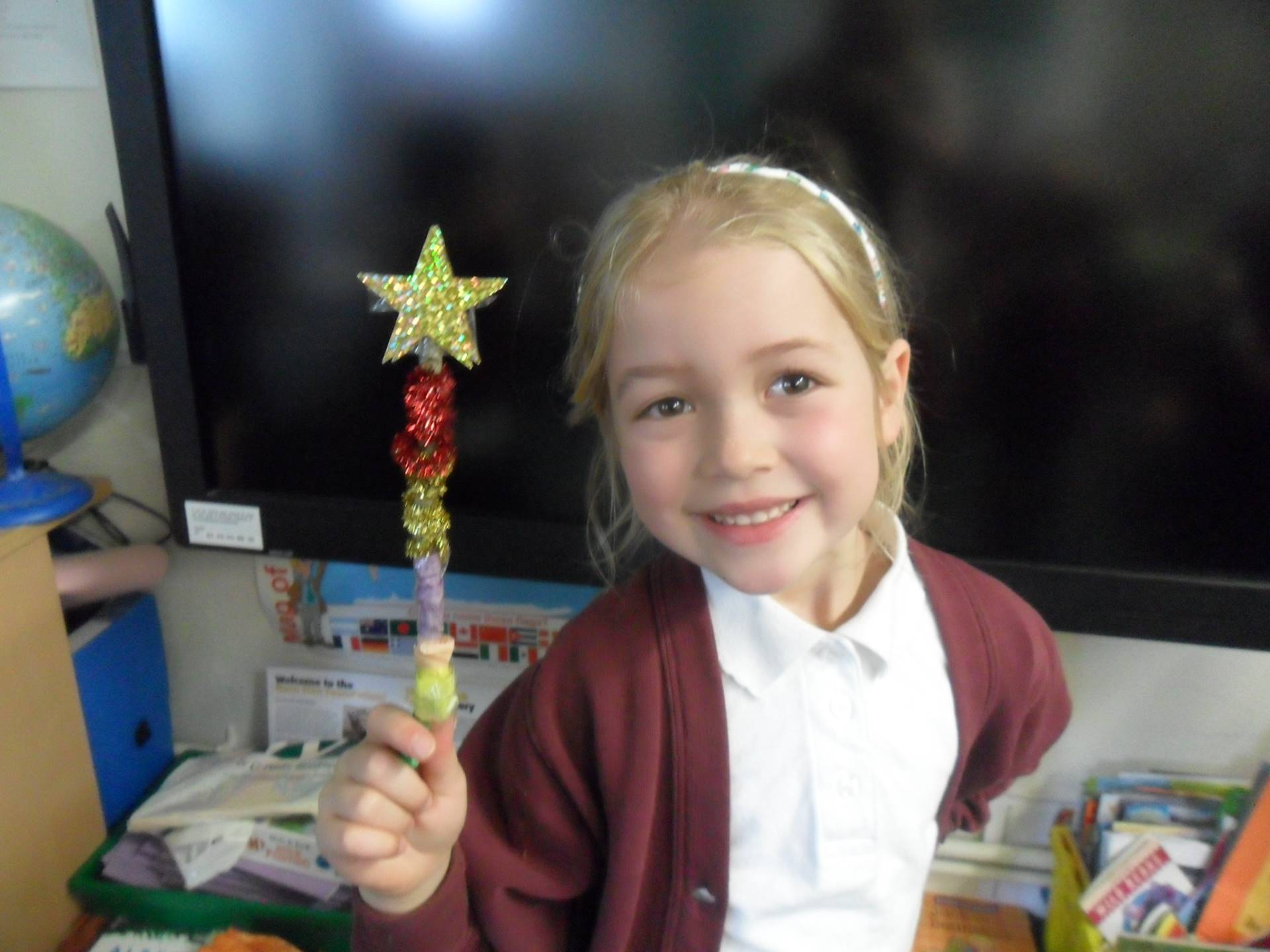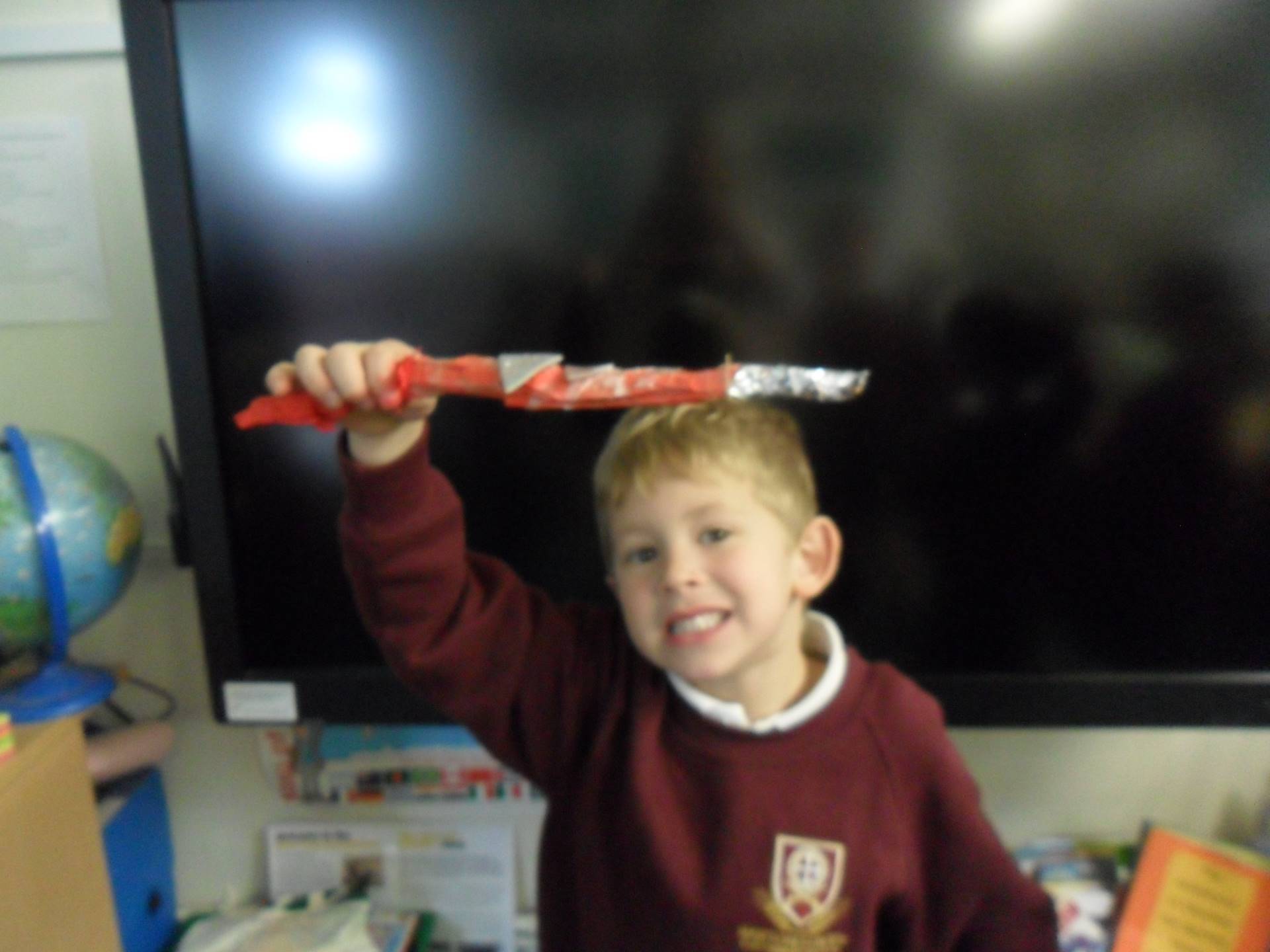 Sukkot Celebrations