Class News
9th November 2018
This week, Eagle Owl Class has been extremely busy!
On Monday we made additional fabric poppies for the Remembrance altar frontal, as well as poppies to wear during the Service.
On Tuesday, we took a school trip to the Imperial War Museum in London and we had a glimpse of the astounding poppy display commemorating the 100th year since the end of WW1 (photo below).
A fantastic trip to Winchester Cathedral was had on Wednesday, for the annual Science Festival. The groups completed workshops about medicine, light, archaeology and tower building. Overall, it was an exciting experience.
Today, the Juniors led our Remembrance Service at All Saints Church. It was wonderful to see so many parents in the Church, who listened to our Remembrance Reflection Stations, which spoke about ideas such as peace, reconciliation and prayers for those who are refugees because of war. We hope you enjoyed it.
- Eleanor M, Natasha and Poppy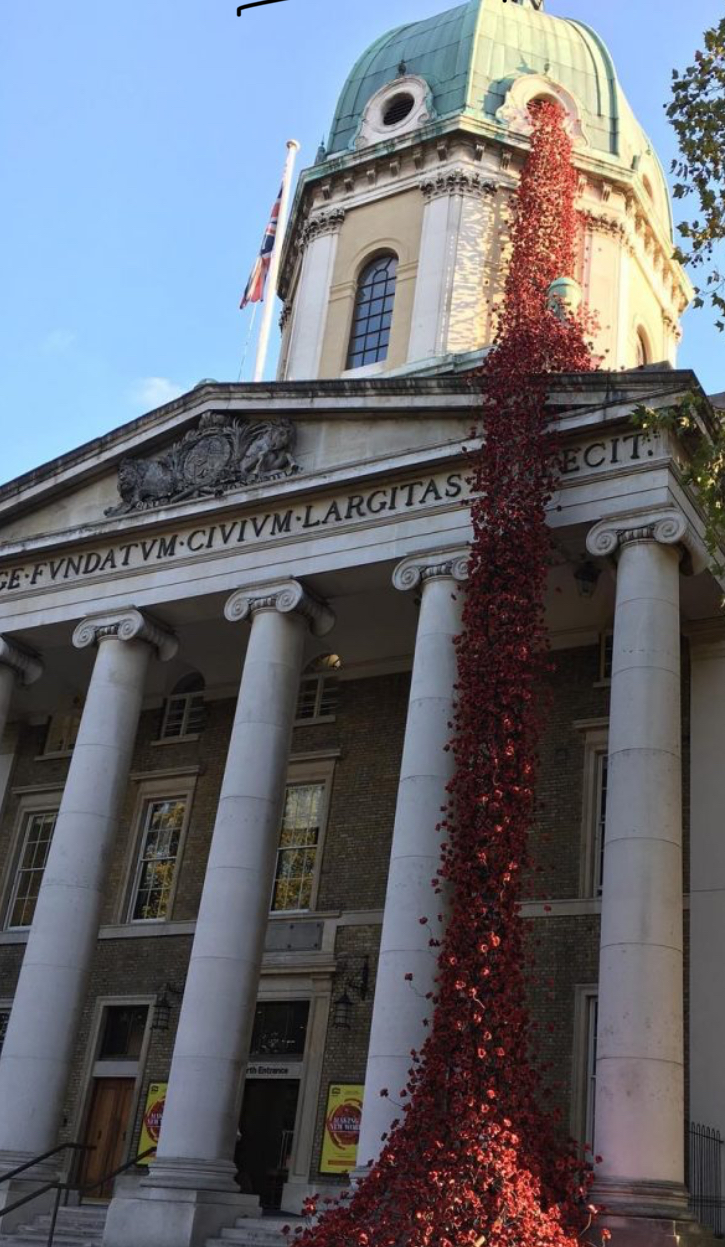 2nd November 2018
In Eagle Owl Class this week we have been acting in role as reporters and experts about the extinction of dinosaurs. We have also practised writing the first two paragraphs of our explanation text (not forgetting the causal language!) Maths this week has been about multiplication and short and long division. Poppies for the Remembrance Service altar frontal were also made and we learnt to sew a button too.
- Eleanor T and Flora
19th October 2018
This week we have been working on addition, subtraction, multiplication and division strategies in maths. We have also enjoyed a 'hot' write (instruction text) and a 'cold' write (explanation text). Furthermore, we have begun editing our What to do in an air raid safety videos, as part of our World War II project. The class have loved preparing reflection stations for the Remembrance Service on 9th November. These will focus on areas such as forgiveness, peace and the refugee crisis. One of the stations can be seen below.
- Eleanor M, Natasha and Poppy
12th October 2018
This week we have been writing instructions about how to catch watergoblins and are now set for our Hot Write task early next week. We have been refining our subtraction and mutlplication strategies in maths, as well as filming our air-raid information videos and finalising our Battle of Britain mermorial medals. Well done to all those children and families who have begun the weekly Reading Challenge with such enthusiasm. Watch this space for future Class News updates from our very own Eagle Owl guest editors!