Base Club
Mrs Cobb runs Base Club to support our Military families.
Summer 2022
On Armed Forces Day the Royal British Legion came to visit and gave us a certificate. This means that we are affiliated (joined to) the Sutton Scotney branch. In Base Club we have been writing to our pen-pals at the branch. During Armed Forces Day at school we played lots fun games linked to communication. We explored semaphore, Morse code, Lego bridge building, the phonetic alphabet and lots of other cool stuff. After we talked to some Armed forces veterans from the Royal British Legion and ate biscuits (they were good.). We had a really great day and it was nice that all the children got to join in and have fun and learn about what life is like for military children and families.
Autumn 2021
Base Club has been a little quiet of late. After months of 'bubbling' we managed a small amount of club meetings before, sadly, we went back to bubbles. In our group sessions we spent a fantastic afternoon taking part in the Little Troopers workshop which was amazing. All the children had a great time getting to know each other through role play and games. We spent quite a lot of the afternoon laughing!
Sadly, at the time of writing, we are still in bubbles, but we have been checking in on each other as we see one another around school. Two of our oldest Base Club members represented school at the Sutton Scotney Remembrance parade on Sunday 14th November 2021. Thomas proudly laid our wreath, which he had also made the art work for and Annabelle clearly and beautifully read the Kohima prayer. Both children performed their task, in front of over a 100 people, with diligence, attentiveness and pride.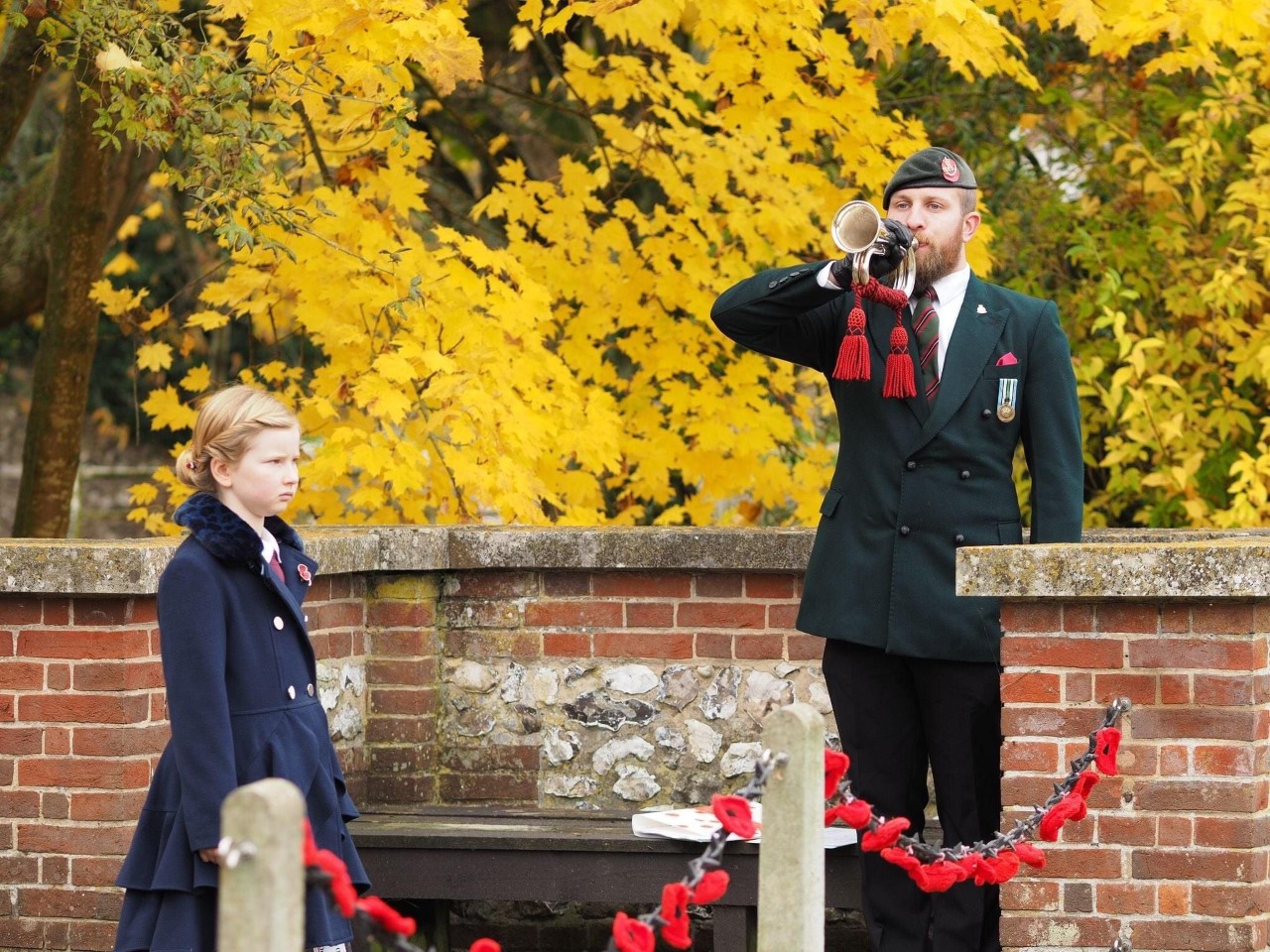 I also had the great pleasure of being invited to attend the Royal British Legion Centenary dinner held at Worthy Down Officers Mess. The evening was thoroughly enjoyable and the company was wonderful. The RBL are really keen to strengthen the ties we began to build before Covid-19 rather rudely interrupted us. More news on that when I have it!
Summer 2021
In April 2021 Mrs Cobb was asked to write a blog for the Little Troopers website. Click HERE to read her blog.
Little Troopers is a registered charity supporting all children with one or both parents serving in our British Armed Forces (regular or reserve). Their website provides lots of useful information for children and parents.