Class News
25/05/23
Everything this week in Barn Owls has been linked to our book, 'Bee and Me.' The children have really enjoyed this beautiful book and it has effortlessly driven our English and Science. We started with some research all about bees at the beginning of the week and this has led to us writing fact-files about these wonderful creatures. The children selected their own research questions for the most part, but were asked to include one section on how we can help the bees. This linked to our science work on habitats and the children have been able to recognise how all living things in a habitat are dependent on one another. They have been planting flowers to improve the school grounds as a habitat for bees and are excited to care for them and watch them grow. Year 2 completed their final SAT test this week and we are all so impressed with the fantastic attitude and effort they have shown throughout. A huge well done to Year 2! After half term, we are moving on to our next TV show - 'Who do you think you are?' To help with this we are asking children to choose an interesting member of their family, past or present, to create a fact-file about at home during the holidays. This is a HOME LEARNING PROJECT which needs to include writing and a photo of the family member. Perhaps you have a famous sports person in the family, a war hero, an actor or actress or even just a loving grandparent who makes the best cakes or tells the best stories. Whoever you choose, we are excited to hear about them. Children will need to bring these in after the holiday as they will be used in English and art that first week back. This piece of work is this term's home-learning project and it is expected that every child will complete it. Thank you for your support.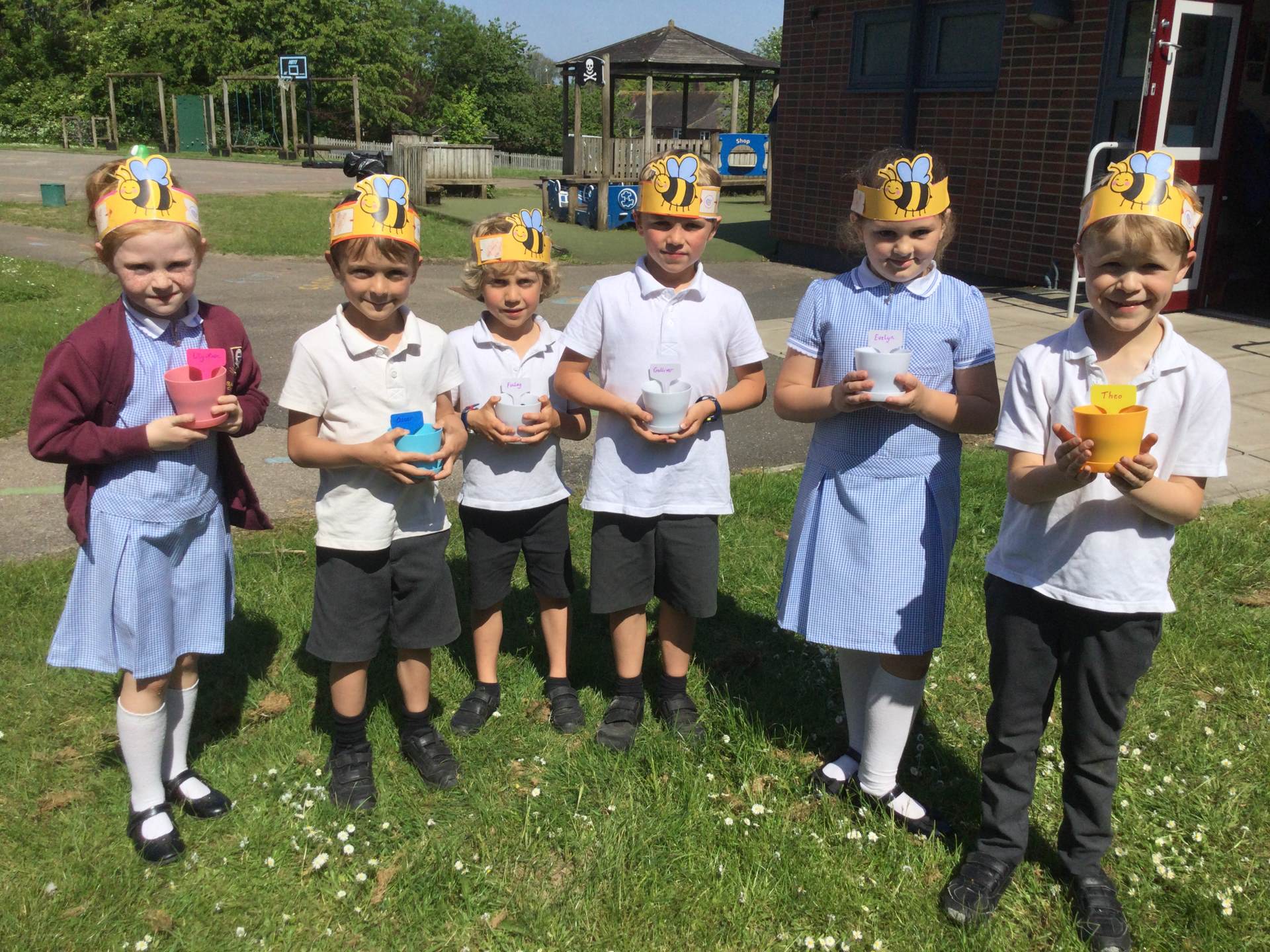 19/05/23
Barn Owls have been reading a beautiful picture book called 'Bee and Me.' this week. They plan to present a nature guide on how we can help bees. They have familiarised themselves with the text and have been gathering vocabulary around bees. As part of this, they wrote poems about bumblebees and blew the Barn Owl team away with their fantastic descriptions such as, "delicate, lace wings that look like cobwebs in the wind," and "sparkling eyes like giant chocolate buttons the colour of the midnight sky." Amazing! In maths, the Y1 children have been revisiting 2D and 3D shape, whilst the Year 2 have been focusing on all thing SATs. Common errors coming up in in our problem solving and reasoning practise for some of our children, have included telling the time, to quarter past and quarter to the hour, recalling division facts and solving two step problems, particularly those involving money. E.g. If I buy and apple for 30p and an orange for 50p, how much change will I get from £1? This could be something to revisit over the weekend if you have some spare time. In science, we have started finding out about local habitats. This afternoon, we visited the school pond area to consider this as a habitat. Our story, 'Bee and Me,' has also got us thinking about habitats for Bees, so watch this space for more on this next week.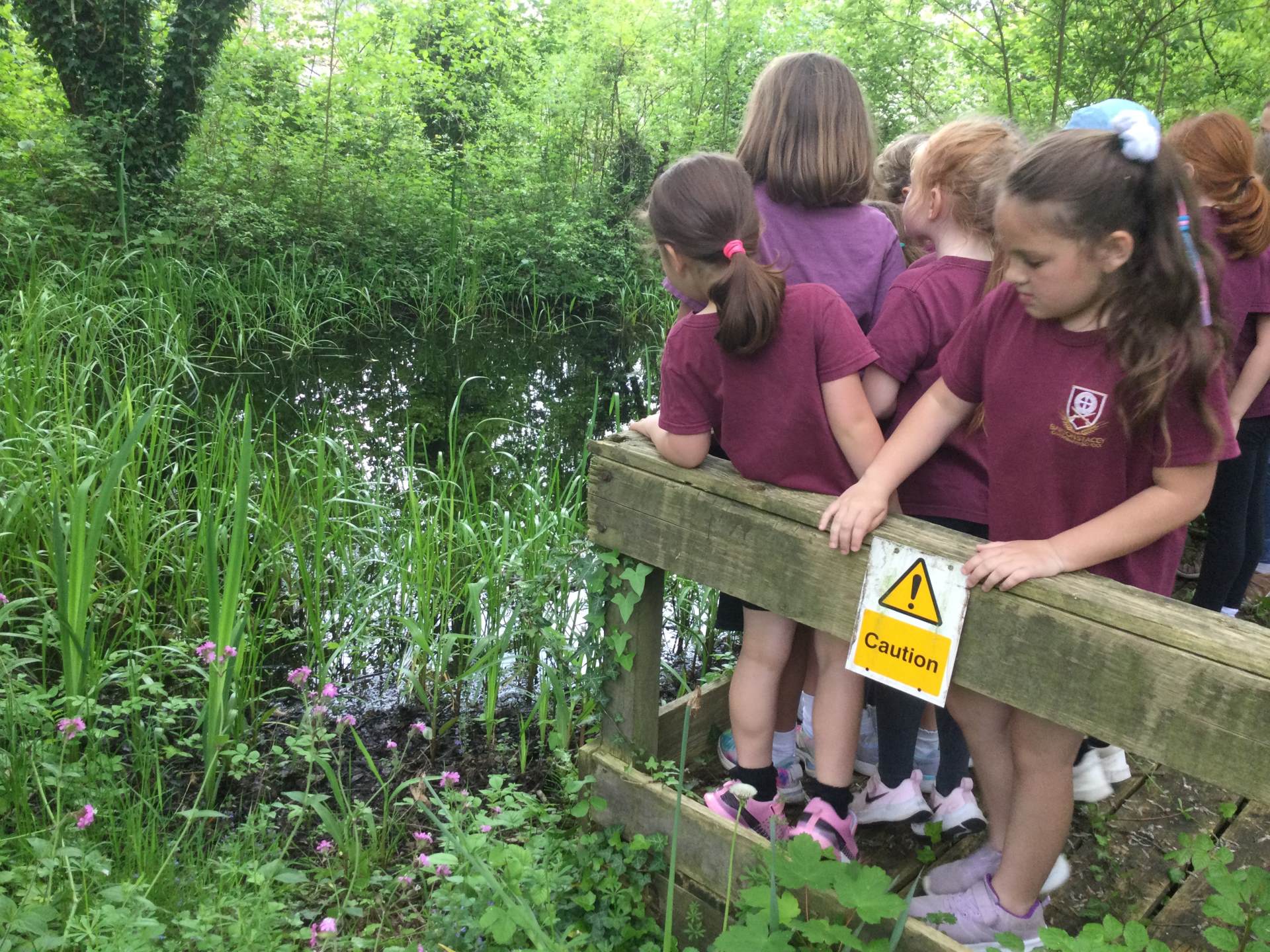 12/05/23
Following on from our exciting Coronation celebrations and the historic events of last weekend, the Barn Owl reporters have been busy preparing their news reports. Using the advice they had from Mr Treacy last week and their knowledge of the features of News reports they have made a really good job of recording their own experiences and those of the nation. They used the Newsround Coronation report as a model. In maths, we have been revising the four number operations and have identified things to tighten up on before the Year 2s sit their SATs in the coming weeks. Finding pairs of numbers that total 100 is something worth a practise as is recapping the multiplication and corresponding division facts from the 2, 5 and 10 times tables. Having these at our finger-tips is always a bonus and any practise that can be squeezed in at home will no doubt help. Other than that, the children have made a great job of the past paper questions we have used to practise our test technique and they are so familiar with the format now that the real thing will feel like just another learning job at school. Keeping the whole thing as low key at home and at school as possible is the best support we can give the children. Next week we are starting a new English unit built around the beautiful picture book, 'Bee and me.' This will also lead us into our science work around habitats. and our Country File reports.
05/05/23
The Barton Stacey Broadcasting Newsroom has been in full swing this week. Our roving reporters have been learning all about writing news reports. We were even lucky enough to have a visit from a real reporter! Mr Treacy came in and told us all about being a reporter and gave us some top tips to put into action ourselves. We had a virtual tour of the South Today Newsroom and even got to see ourselves on our interactive whiteboard sitting at a news desk as we filmed with a real TV camera. We also found out about the importance of editing. Next week we will be writing all about the Coronation and the celebrations in Barton Stacey. In maths, we have been learning about volume and capacity and have been reading scales. We have also been enjoying immersing ourselves in the historic events of the Coronation and all things British. We read the story the Colourful Coronation and watched Newsround reports about what to look out for this weekend. In the school Coronation Concert, we performed 'Singing in the Rain,' our own little nod to the British weather which hampered our celebrations - just a little bit.
28/04/23
Barn Owls have been 'Singing in the Rain,' this week! Having listened to the song and explored the fantastic images in Tim Hopgood's beautiful picture book, the children have been writing their own rainy stories for our first TV programme - Barton Stacey Bedtime Stories. Of course, no TV programme is complete without scenery and props, so the children have also been painting umbrellas to decorate the Bedtime Stories studio. The art skills, concentration and fine motor skills demonstrated by the children were so focused and the umbrellas are looking fantastic! In maths, we have started learning the vocabulary heavy, heavier, heaviest, light, lighter, lightest etc and have been using a balance-scales to compare the weight of different objects. Year 2 have also been learning how to read measuring scales, including weighing scales, measuring jugs and thermometers. To update our tree diaries, we also checked on how our trees were getting on as springtime looks as if it has truly sprung around the school grounds. The children were thrilled to see spring flowers popping up and the highlight was the cherry tree being covered in beautiful blossom. Next week, Barton Stacey Broadcasting will be focusing on News reports. The children will be covering the Coronation celebrations taking place right here in Barton Stacey. Look out for our roving reporters, armed with their trusty notebooks as you join the celebrations.
21/04/23
What a first week back! We started off by walking the red carpet to our classroom TV studio for Barton Stacey Broadcasting - the new TV channel by Barn Owl Class. We all had our photos taken, holding one of the Oscar style awards we hope to win as we produce different types of television programme for our new channel. There are 30 awards up for grabs, to be presented at the end of term exhibition for achievements in programme making and design, from bedtime stories, to on location animal park broadcasts to news reports and weather forecasts. We started the week off by learning about how television came to be and set about a historical investigation into the life and achievements of John Logie Baird. The children were shocked to discover that there was once a time where people did not have access to televisions, screens, game consoles, music streaming and more. They were amazed to find out about televisions from the past, commenting on the tiny screen size sand hugeness of the sets themselves. The children thought some of the early televisions were more like dressing tables, washing machines and even microwaves! They also enjoyed looking at some momentous broadcasts, such as Queen Elizabeth II's coronation and the footage of the first man on the moon. They considered how these events contributed to the increase in television ownership. We have also started work on our first programme - Barton Stacey Bedtime stories and are beginning to develop our own stories to accompany the picture book - Singing in the Rain. In maths we have been learning how to describe position and direction and even did a bit of line dancing to practise following instructions
31/03/23
This week the Barn Owls have been immersed in their investigation of the concept of symbolism in RE. We started by looking at symbols we see around us every day. We had a quiz to see how many we could recognise. Unpicking these, helped us recognise what a symbol was. We then looked at symbols in Christianity and Judaism. When we read the Easter story, we discovered it was full of symbols. The bread and wine represented Jesus's body, the dove represented peace and freedom. The cross represented Jesus's sacrifice and our faith as Christians. We found the tomb the most interesting symbol. Aidan recognised that it was shaped rather like an egg and was also hollow like eggs we give at Easter and eggs that baby chicks hatch from. We concluded, that because Jesus rose from the tomb it was not a symbol death, but a symbol of life and hope for the future. Easter eggs also symbolise new life, new starts and hope for the future. Barn Owls decided to create dream jars, filled with dreams that they had hatched for the future. They were inspired by Roald Dahl's the BFG. They selected items and colours to represent their hopes and dreams and placed them in a jar with a light string. They shared these in the Easter service at school. They also looked amazing in their Easter bonnets, so thank you for all your support with this. We are now looking forward to the Summer Term project - The Barton Stacey Broadcasting Company - What makes a great TV programme? On the first day back, please come dressed in your finest clothes for the launch of our TV channel. The red carpet will be out! Exciting times ahead for Barn Owls!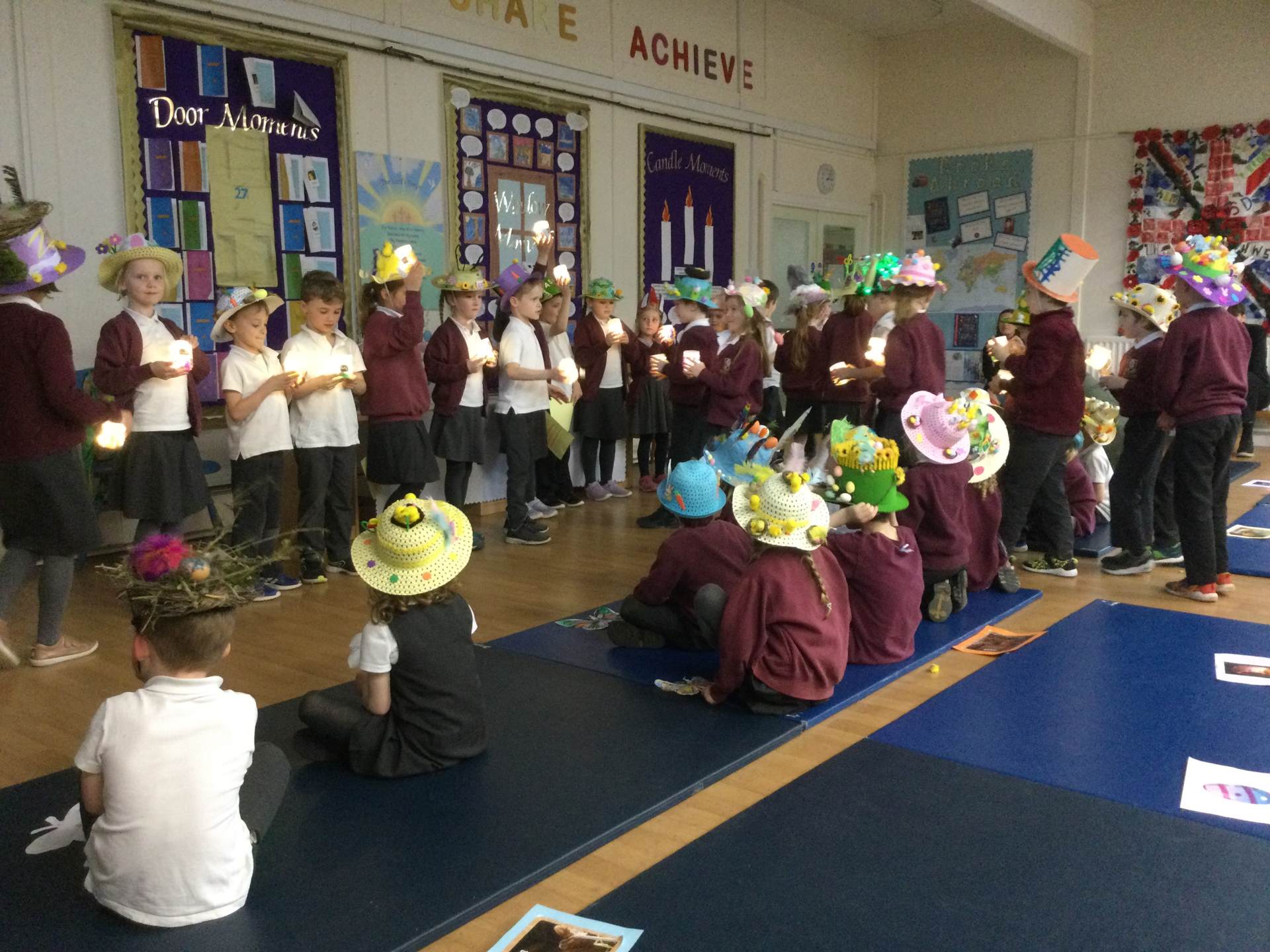 24/03/23
The Barn Owls have been putting the finishing touches to their own Chocolate Factory adventure stories this week. On the most part, the standard of writing showed real progress and evidenced just how much the children have enjoyed this particular project. As you know we started the term with our Enquiry Question - Is chocolate good, bad or a bit of both? It was great to see the children convincing their parents how to vote at the exhibition using evidence from the learning project to back up their opinions. Who would have though 5 -7 year olds could be so persuasive, convincing and knowledgeable! Thank you all for voting at the exhibition - we have a result and majority verdict on the answer to our question. 'Bad' had 4 votes, 'good' had 15 votes, but 'both' triumphed with a huge 43 votes in the end! The work we have done in history about George Cadbury definitely influenced some of the voting. The children loved finding out about him as a significant individual who changed lives of workers by building his garden city in Bournville. They enjoyed reading fact books about the man himself and a fact / fiction picture book entitled, 'Two Brothers and a Chocolate Factory.' They also enjoyed finding out about the houses and working conditions of the Victorians before Cadbury's work. In maths, division has been at the forefront of learning, so remember to keep practising on Times Tables Rock Stars over the Easter holidays to consolidate your fact knowledge of multiplication and division using the 2, 5 and 10 times tables.
17/03/23
Digital drum beats have been echoing from the Barn Owl classroom this week as the children used 'Garage Band' software to create looped drum beats for their chocolate adverts. They then used the audio recorder tool to add their snappy slogans over the beat to persuade others to choose their chocolate bars. In addition to this, on Wednesday morning, Mr Wonka was in touch again, as his secret recipe book had been stolen. He needed our help to find it and all he had to go on was a single QR code. The children were quick to learn to use the QR code reader on the i pads and realised that it was a clue that was sending them off on a route around the school. The children hunted down nine QR codes in total before discovering the sparkly blue recipe book hidden in the woods. Mr Wonka wanted the route we followed clearly recorded, so we worked hard on our map making skills and plotted it out for him on school maps, creating our own map key as we worked. We learnt so much geography, all from a Wonka Mission! In English we have started creating our own stories about chocolate factories and in maths we have been working on multiplication. Science Day today has been a huge success! We loved working with the guest speakers and we also loved doing a science mission for Wonka all about growing gummy bears. Do remember to ask us all about over the weekend.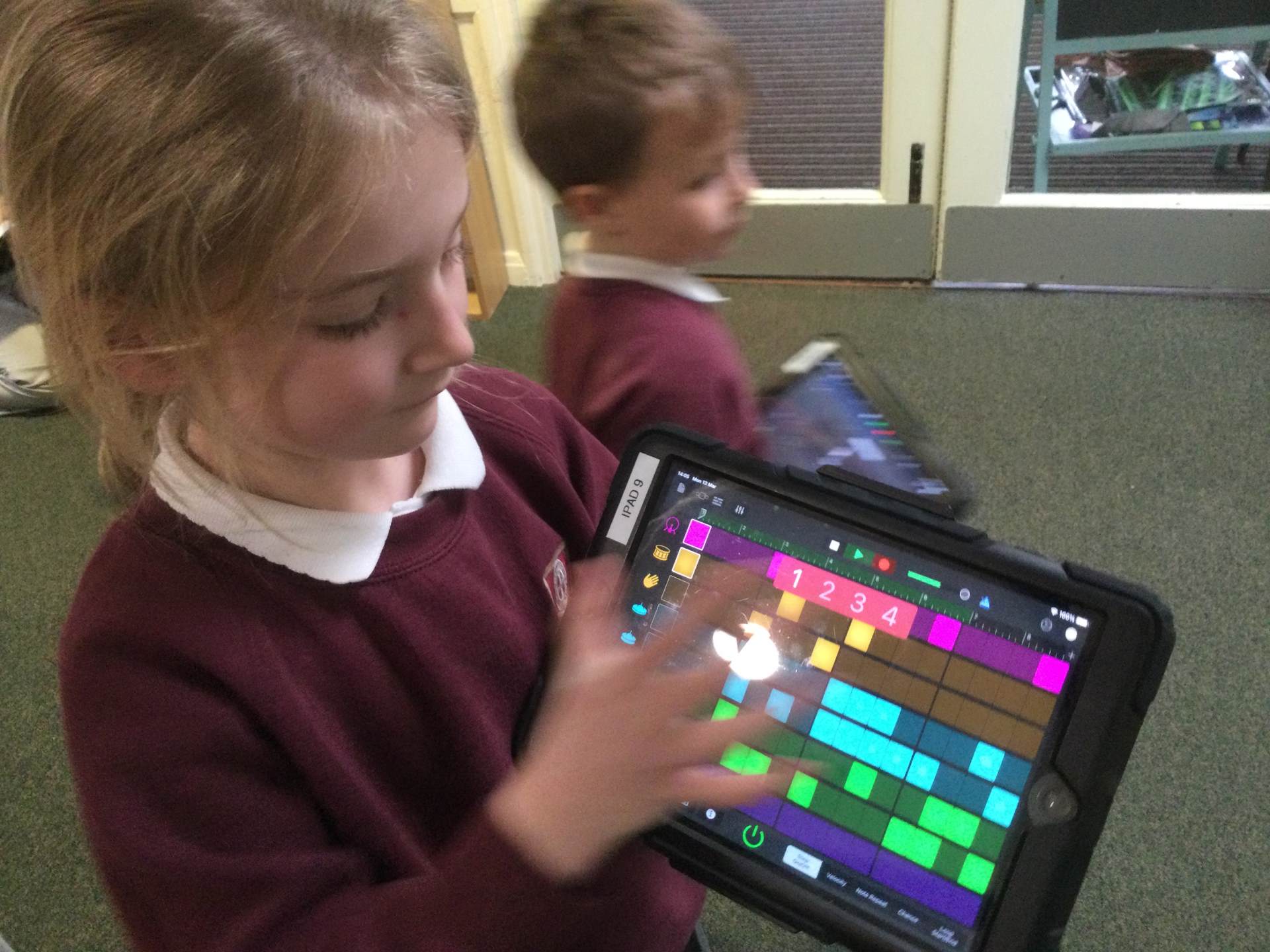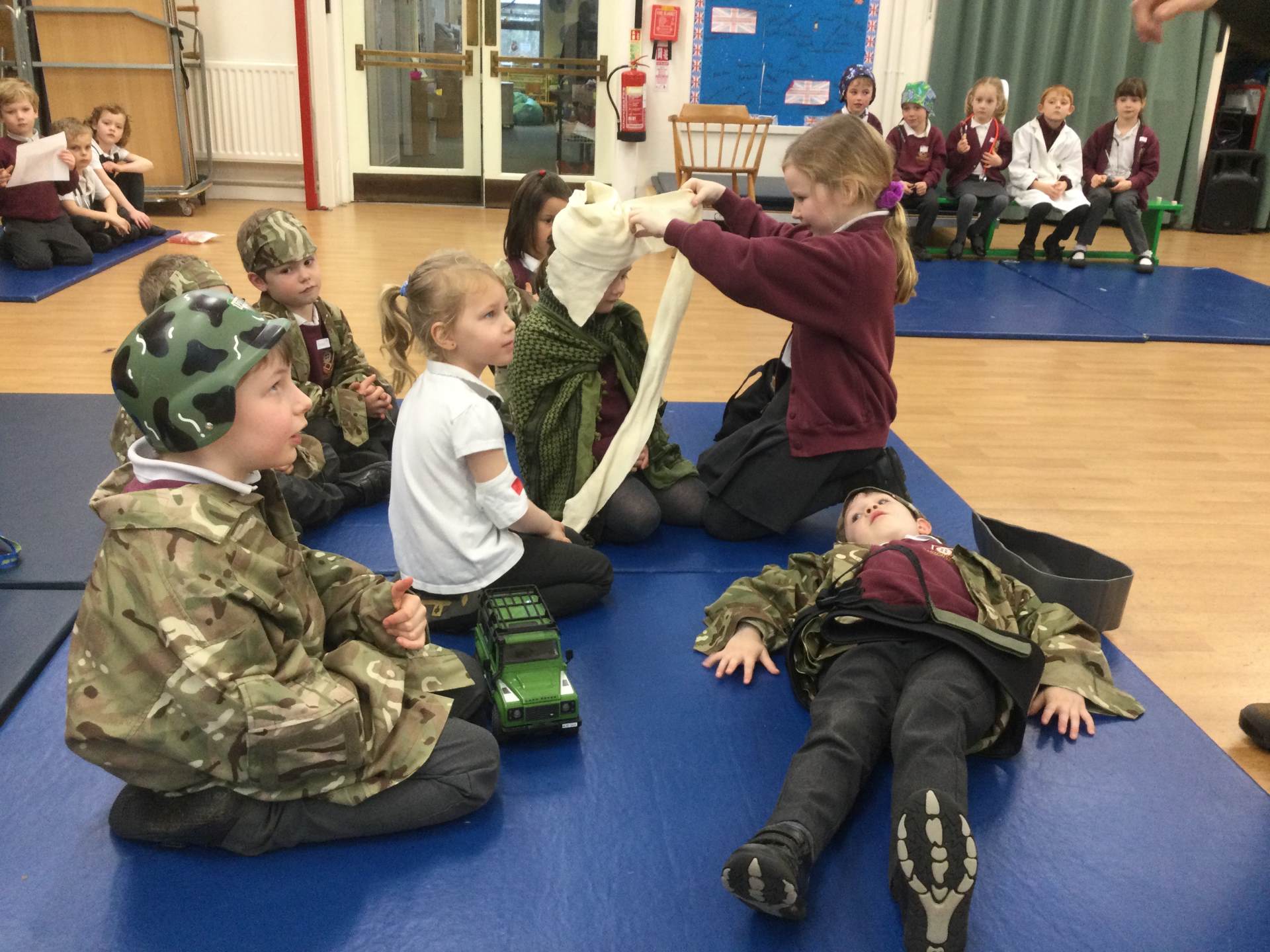 10/03/23
It has been incredibly busy in Barn Owls this week with the Wonka invention team creating incredibly imaginative prototypes for brand new Wonka candy machines. We looked at the six different types of simple machine and tried to incorporate ideas from these into our own designs. Wonka's Great Gum Ball machine was also a source great inspiration for us. Once the models were built, we got to work designing the process they go through to produce the delicious candies. We used these to write our own explanation texts as to how our machines work. Next week in English, we will be starting a new chocolate themed unit on narrative. In Maths we completed our learning around fractions of shapes, objects and quantities and have now moved on to multiplication. Year 1 are really getting to grips with counting in twos and Year 2 are consolidating their knowledge of grouping, arrays and repeated addition before plunging into recall of facts from the 2, 5 and 10 times tables. Any help with these at home would be greatly appreciated. Times Tables Rockstars is a great resource for this so if you don't have your log-in please contact the school office to find out.
03/03/23
This week Barn Owls have been busy in English learning about explanation texts and the features we find in this type of writing. Next week we will be writing our own explanation texts about how Wonka machines work. We hope to build our own model machines, but are still short of junk materials to enable this to happen. Please keep an eye out in your recycling this week, for boxes, no bigger than a shoe box or cereal box, tubes, bottle tops etc that we could use as parts for our machines. Please send them into school on Monday morning. Thank you. In maths we have continued exploring fractions. Everyone is now able to find a half and a quarter of a shape, object or quantity and some of the Year 2s are now able to find thirds too. We have completed lots of practical activities to practise our skills. In Art we made our own Pop-Art. We used chocolate bars or lolly pops as our objects and used lots of brightly coloured collage materials and backgrounds to make our art work stand out in a Pop-Art style. We have really enjoyed celebrating world book day and are looking forward to exploring the books we chose in the book swap at home this weekend.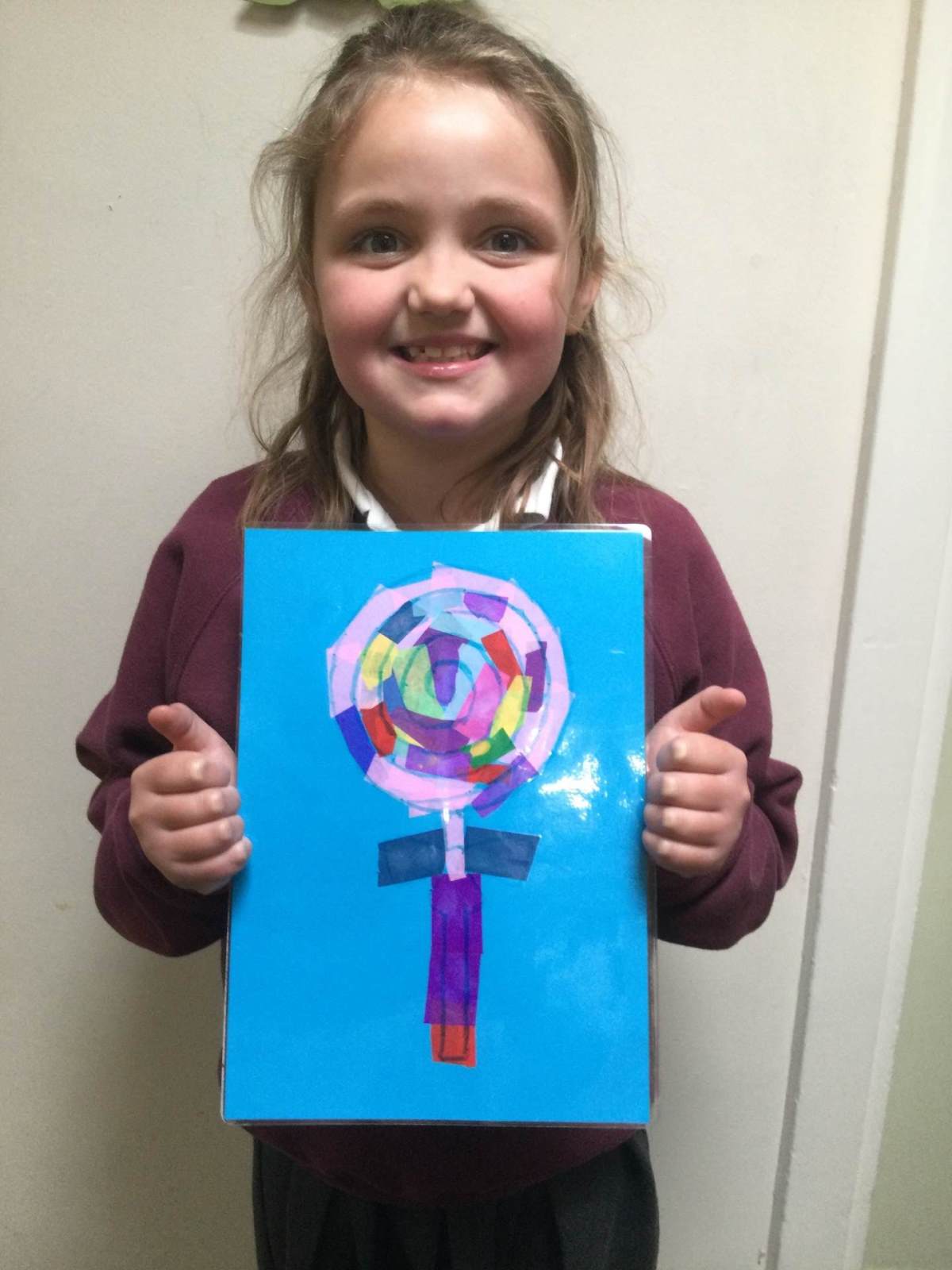 24/02/23
Barn Owls have not wasted any time in getting on with their learning following the half term break. It has been lovely to see so many of the children bringing in examples of learning they had done over the holiday to share in class. Thank you for all your support with this. In class we have been completing the last few learning objectives around time, including learning those all important days of the week. You will see that the whole class has these set for spellings this week, so they have another chance to revisit them. We also started work on fractions, beginning with the concepts of doubling and halving. In English we have been rehearsing our adverts for our chocolate bars and have started working on posters using the computers to present our information. Our grammar focus this week, was around adding the suffixes 'er' and 'est' to form comparative and superlative adjectives that we could use to describe chocolate. I'm sure none of you will forget the famous Flake advert - the crumbliest, flakiest chocolate. This was the starting point for our grammar lesson. The children were brilliant at learning all the different rules for adding suffixes. We also started our Art unit this week and have been finding out about Andy Warhol and Pop Art. We looked at how this style is used in comics and particularly in adverts. Next week, we will be completing our own chocolate themed Pop Art! A request - In English we are soon moving on to Explanation texts and the children will have the opportunity to build their own model Wonka Machines. Could you collect any small boxes - no bigger than a cereal box or shoe box please - kitchen paper or wrapping paper tubes and any other exciting junk modelling materials that the children could use for their inventions and send them into school next week. No toilet rolls please. We look forward to exploring and inventing!
10/02/23
The Wonka Factory has been in full production mode this week and everyone has made a prototype of their chocolate bar and packaged it beautifully. They came home on Friday, so make sure they are not left at the bottom of bags over the holidays! Mr Wonka will be so proud of our creations. In English we have started work on a television advert for our bars and in computing we have been learning to present information using 'Word' so we can make some chocolate posters. We enjoyed watching adverts and looking at posters that other chocolatiers have made in the past. The Cadbury Gorilla was our favourite! In maths we have learnt to tell the time. Year 2 have all learnt to tell the time to quarter hour and year 1 have learnt to read o'clock and half past times. It was surprising to find out how many of us didn't know the days of the week, so this is something we could all be practising over half term as well as using the TEAMS assignment and common exception word lists to practise reading AND SPELLING these words.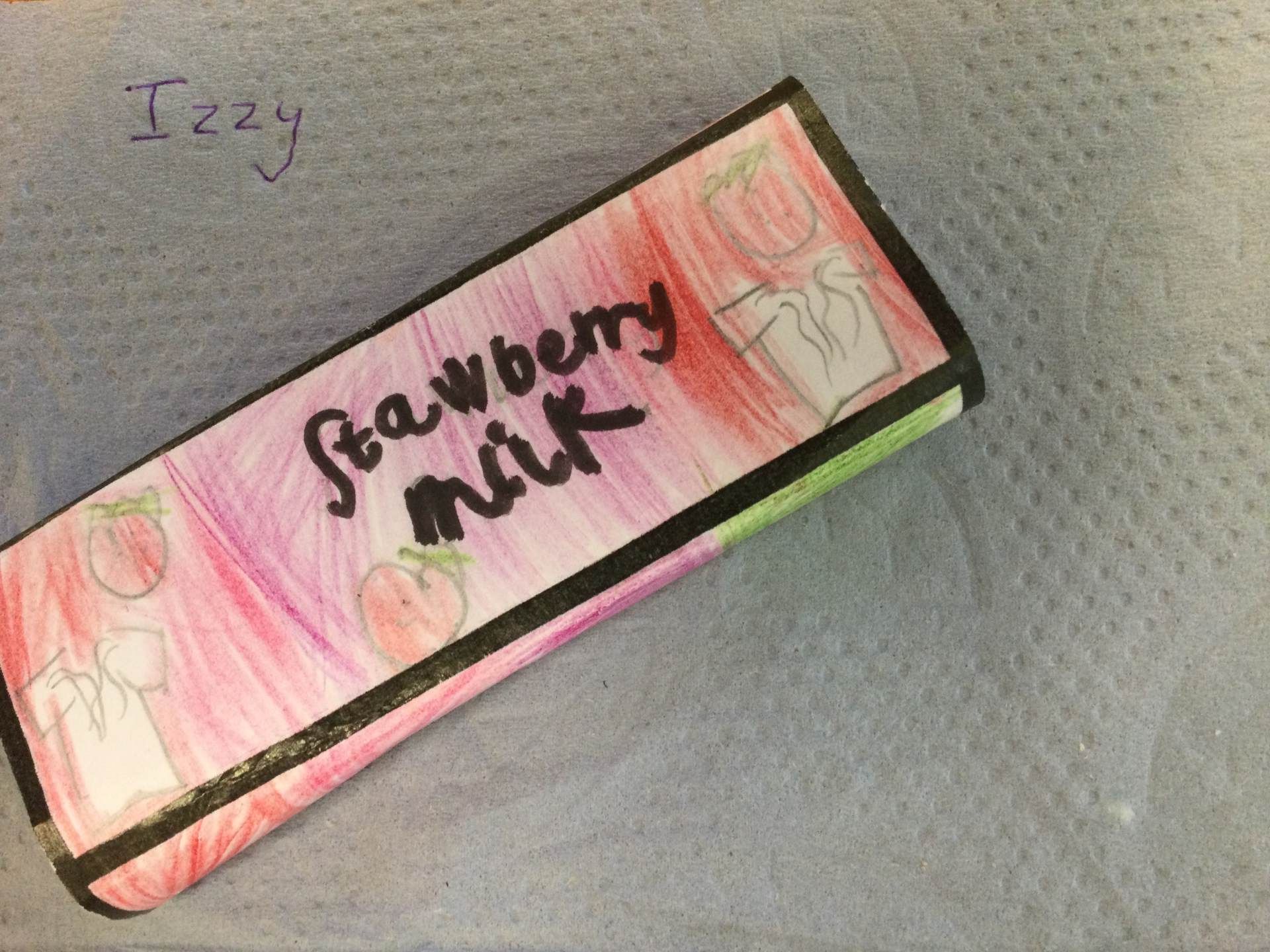 03/02/23
Having found out all about instructions and decided on the ingredients for our own Chocolate Bar designs last week, we have since been busy creating the packaging for our bars and have been writing the instructions for fruity chocolate bars to store in Wonka's Secret Recipe Files. Some of us have even started making the prototype bars. The rest of us will do this next week before we begin our marketing project. In maths, we have again been using money and have been finding different ways to make the same amounts, as well as adding up totals and finding the difference between prices. We had to recall our calculation strategies to help us with this. We found ourselves using addition, subtraction and multiplication in our problem solving. We also practised recognising notes. Next week we are going to be learning to tell the time on an analogue clock. Year 1 will be practising o'clock and half past, whilst year 2 will also look at quarter past and quarter to, with some children progressing to five-minute intervals. Practising at home over the weekend will be a big help for all. Don't forget the Common Exception Word practise is still live in your TEAMS assignments. We will be having a checkpoint on common exception words soon. so keep up the good work on this.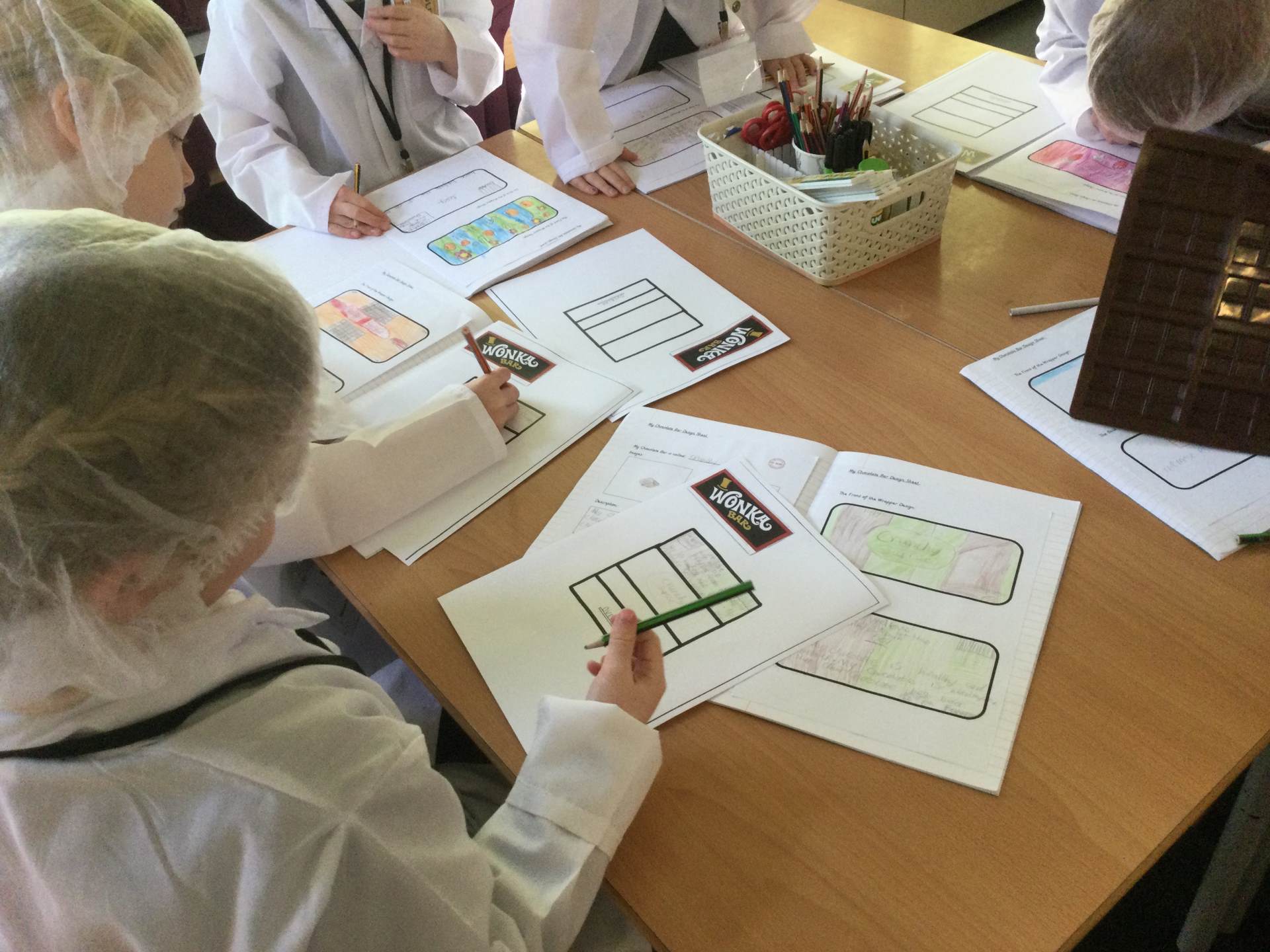 27/01/23
Wonka Missions are continuing to come in thick and fast. Mr Wonka took our sugar swap ideas very seriously and although he is not moving away from chocolate completely, he has decided he would like to introduce fruit into some of his products. Barn Owls have been tasked with designing and making new prototypes for Wonka to consider. We tasted a variety of dried fruits and decided which type of chocolate they would go with the best. We have each selected our favourite combinations and will be creating recipes for them next week. We will then use our recipes to make the prototype bars. We have also given these new fruity chocolate bars names and have started designing suitable packaging. The recipes we write will be top secret and will be collated in a book for use by Mr Wonka and the Oompa-Loompas. It is very important we do them properly, so we have been finding out all about how to write instructions and the key features we should include. We have been working on imperative verbs, adverbs and time connectives this week, in preparation for writing our super recipes. In maths we have been learning all about money and have been making small amounts with multiple coins. You may have noticed that an assignment has been set on TEAMS to help Barn Owls practise their common exception words. These are tricky words that children need to read and spell. Click on the assignment, read the instructions and practise the words. Any log in problems, please contact the Office. This is an ongoing assignment that should be completed multiple times across the year. Thank you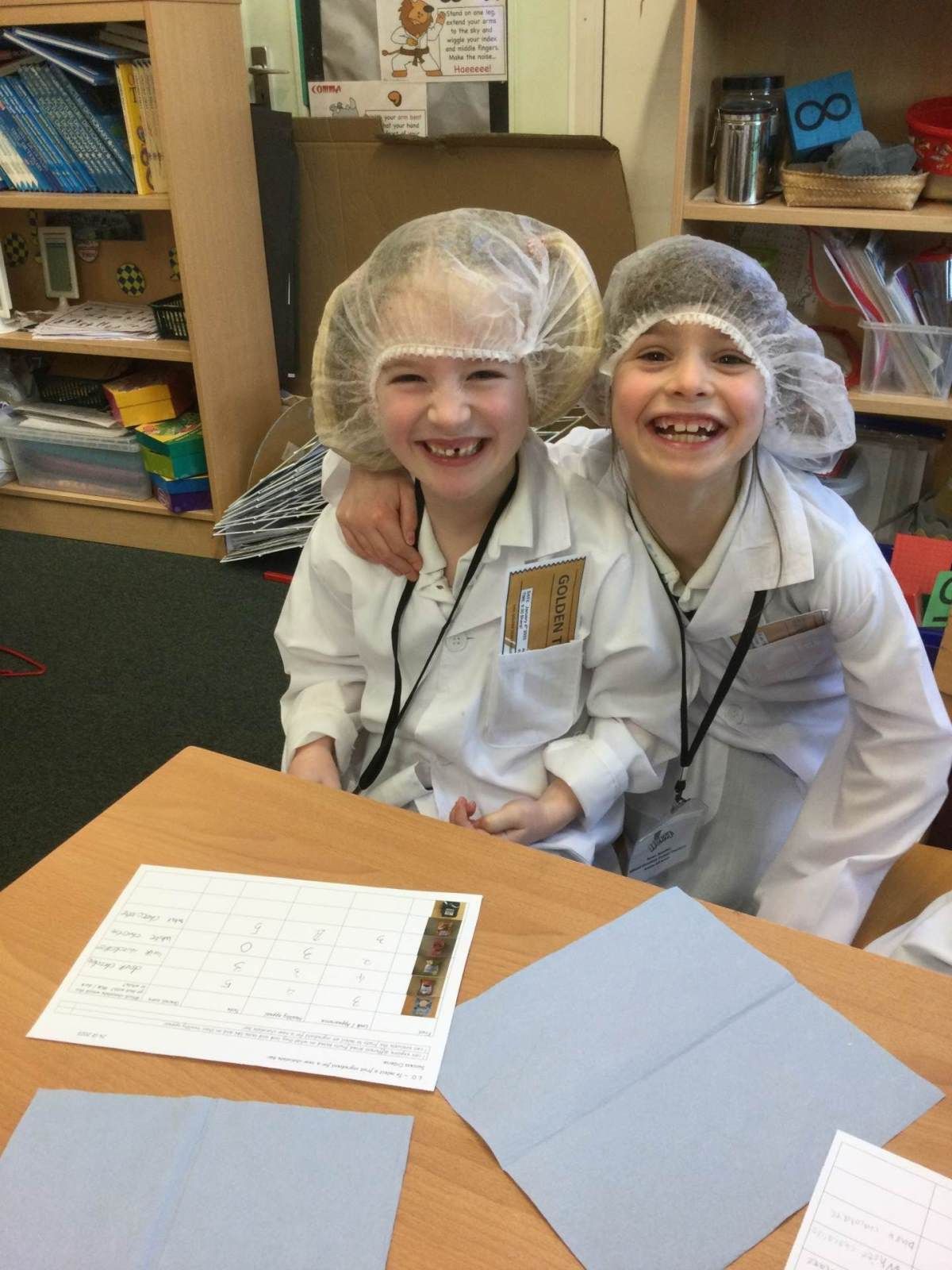 20/01/23
Barn Owls have been creating character descriptions of Mr Wonka himself this week. They have come up with some super adjectives and have enjoyed exploring the text to find out more about him. Next week, they will be learning all about instruction writing. I wonder what instructions Mr Wonka will be sending them to follow. We will have to wait for the next mission to come in. to find out. How exciting! The children have also been suggesting some healthy sugar swaps to Mr Wonka, as he really does eat far too much scrumdiddlyumptious, Chocomallow, delight. This is helping them to recognise the importance of healthy eating, the joy of treats and the need for a balance between them. In maths, we have spent the week learning more about place value. Year Two have been comparing numbers whilst Year One have been consolidating their knowledge of numbers to 100 - looking at the value of each digit and saying the number that is one more or one less. Next week we will be moving on to money, so using and recognising coins this weekend would be really helpful for the children. In PE, Barn Owls have had the wall apparatus out and have really enjoyed trying different movements and shapes as they navigate
13/01/23
Wonka has kept us especially busy this week. We have been using our inference skills to find out about some of the Golden Ticket holders and when Wonka himself accidentally left his coat in the classroom, we found quite a lot out about him too. We took a sneaky peak in his pockets and used inference to work out what clues the items gave us about him. It was quite exciting!
There was also a problem at the factory, when the delivery ramp broke, so we quickly had to become super scientists and design and carry out an investigation to find which material would be best to replace it. We tested six materials and timed the chocolate boxes sliding down them.
Wonka has also been up to his inventing again. He has developed his own version of the popular smarties, which he calls,"Wonka's Scrumdiddliumptious Smartie Style Sweeties!" He needed us to find out whether other chocolatiers put the same number of each colour sweetie in their packs, so we opened up the smarties and used our block diagram and tally chart skills to generate the data for him. Whatever will happen next?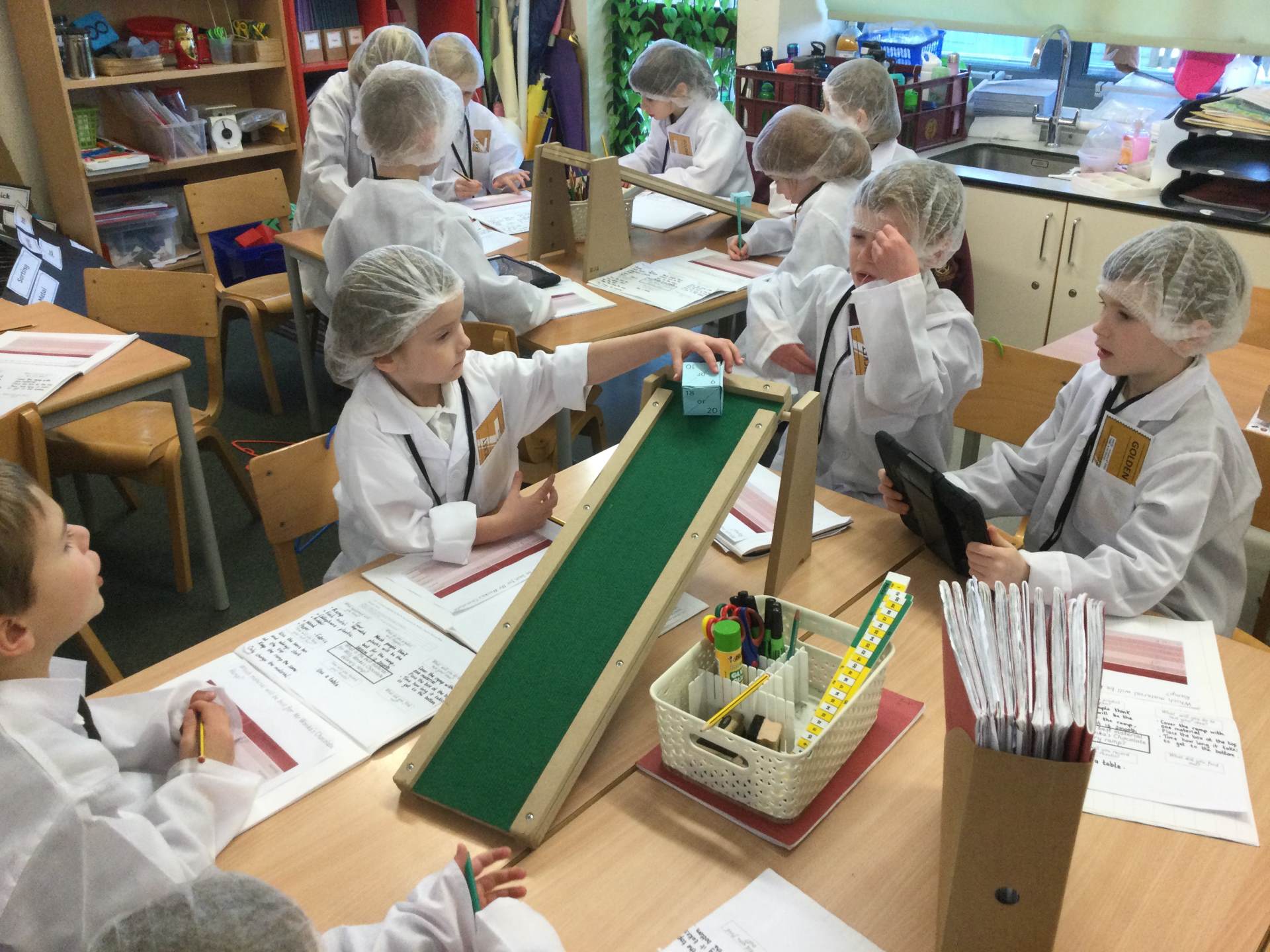 06/01/23
It is great to see the Barn Owls back in school and full of stories about their Christmas breaks. It sounds as if Santa has been a very busy man this year. We would also like to say a huge thank you from all the Barn Owl team for all the wishes, cards and gifts we received at the end of term. Thank you.
The classroom has been a hub of excitement this week as things have changed quite a lot over the holidays. We returned to find the classroom closed off with no explanation other than a letter, addressed to the Barn Owls and marked 'Top Secret.' If we share what we found inside, you have to promise to keep it top secret too - our mission for the term depends on it!
Barn Owl class has been changed into a Chocolate Factory and all the children have been employed by Mr Willy Wonka himself as secret chocolate workers stationed away from the main factory. It is serious stuff. The children had to promise to carry out Wonka Missions and were given lab coats, hair nets, lanyards and golden tickets to ensure they could access the secret classroom factory and take part in the missions.
So far, the children have discovered what makes a good chocolate bar, by tasting six different kinds and have presented their data for Mr Wonka in a Bar Chart. They used maths, DT and English skills for this. The children have also begun familiarising themselves with different materials that are available to Wonka inventors and have used their knowledge to plan a science investigation to find the best material to cover the ramp that transports boxes of chocolates from the chocolate factory into the delivery van. Mr Wonka was in quite a panic when the previous one ripped, so he needs it repaired as soon as possible. Watch this space for further updates.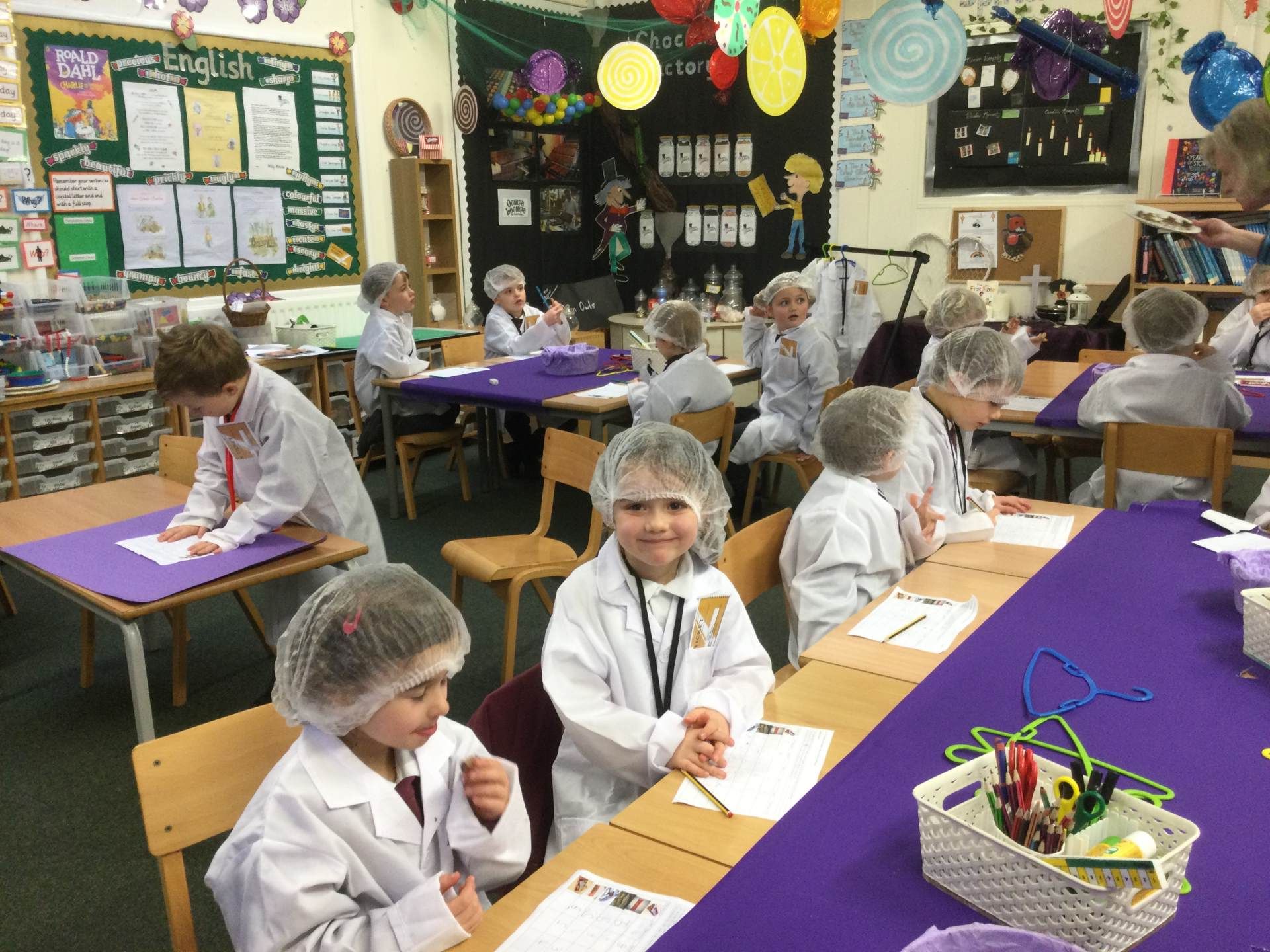 16/12/22
Once again the Infants took to the stage for their second Nativity performance. Once again they did an amazing job, taking on extra lines, supporting with other roles and fending off coughs and colds to make sure that the show could go on! A huge well done to them all!
Back in the classroom, Barn Owls have still been hard at their learning and were lucky enough to welcome Carolyn Sewell, author of 'A Night Long Ago,' to school on Thursday morning. The children enjoyed chatting to a real author and illustrator and sharing their own ideas for Christmas stories inspired by her work. They were very impressed with her writing and artistic skills and loved the free hand sketch she did of a unicorn for them.
In Maths, work continued on shape. This week the children looked at 3D shape and even had an elves workshop making 3D shape models out of dried spaghetti and mini-marshmallows. This really helped them to recognise the shape properties and talk about them.
Christmas celebrations have also been underway across the school ,with the children enjoying stories with Santa, Christmas lunch and the Christmas service in Church.
Merry Christmas to you all and we look forward to discovering what our new learning project will bring next term.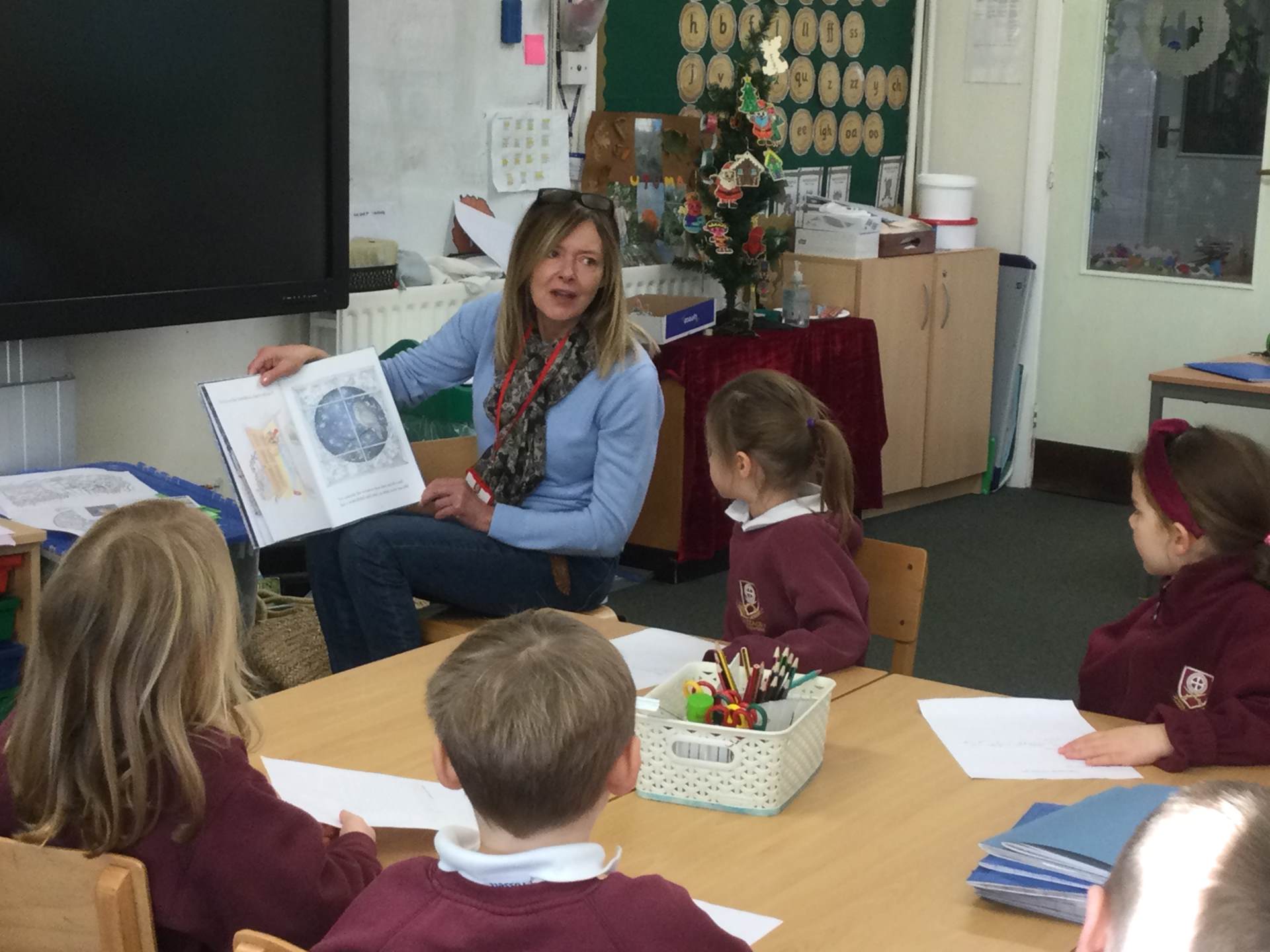 08/12/22
This week, Christmas had arrived in Barn Owl Class. We have been making Christmas cards, advent crowns and tree decorations. Our classroom is looking very festive with all our hard work. Our Christmas preparations are well underway. We were inspired to prepare and decorate after reading Carolyn Sewell's book - The Night Long Ago, which shares the Christmas story from the viewpoint of a wise old owl. Next week we are hoping to have a visit from the local author herself. We will be able to ask her questions about what it is like to write and illustrate a book and also share our own learning based on her story book.
Our first performance of, 'A Little Bird Told Me,' was a success and we felt like superstars on stage in our costumes. We can't wait to do it again on Monday evening, having seen all the twinkly lights around the village as we come back to school IN THE DARK for our final performance.
In Maths we managed to continue the Christmas theme and have been making Christmas pictures and patterns using 2D shapes. We have also been describing properties of 2D shapes and solving shape problems.
In Music we have been learning to play Samba rhythms using percussion instruments and our Samba band was pretty good, if we say so ourselves. We also listened to some Bossa Nova sounds from Joao Gilberto, a famous Brazilian musician.
01/12/22
This week the Barn Owls have been exploring the Amazon Rainforest and comparing the sights and sounds to their trip earlier in the term to Beaulieu woods Tree House Centre. On Tuesday, the children arrived to find the classroom dark and green with only a few twinkling lights to simulate the sunshine breaking through the canopy layer of the rainforest. An Amazon scene setter covered the back wall, and the tables were draped in green and had artefacts linked to the rainforest for children to explore, including leaves, animals, word cards and information sheets. Above their heads, parrots, toucans and other exotic birds had been placed and there were exotic bugs and minibeasts to be found on the simulated forest floor at the back of the classroom. The children loved exploring while the sounds of the Amazon played in the background. The children were also transfixed by, ' the Amazon from above footage,' playing on the whiteboard.
The resulting learning from this immersive experience was fantastic and children were able to confidently complete their woodland and forest comparison tables and could sort plants from these two contrasting locations with confidence.
In English they completed their animal fact-files and in maths there was a continued focus on division.
The children are loving rehearsing for the Nativity and are putting the final touches to their props and performances. They can't wait to show off all their hard work in the coming weeks.
25/11/22
Barn Owls have been exploring non-fiction texts and have selected woodland animals to research in preparation for writing their own information pages. They looked at features of non-fiction texts and researched facts to include in their writing about their chosen animals. In maths, the children continued to explore multiplication and division and have been sharing and grouping to solve calculations and simple problems. Rehearsals for 'A Little Bird Told Me,' are now in full swing and the children are soooo excited to perform the show. The singing has come on strongly and the acting has so much enthusiasm from all! On Thursday, all children took home a costume letter confirming their role and the costume they need for the play. Please can we have these in school by Friday 2nd December as we will be performing our dress rehearsal at the beginning of the following week. Our speaking and listening skills are being tested to the maximum during our rehearsals and we are really getting to grips with using our voices as instruments with our singing in music. Next week, we will be writing our animal information pages and putting the final touches to our performance. We will also be preparing for class exhibitions and can't wait to share our learning from across the term with you all. So save the date and come into the woods with Barn Owls at Class Exhibitions.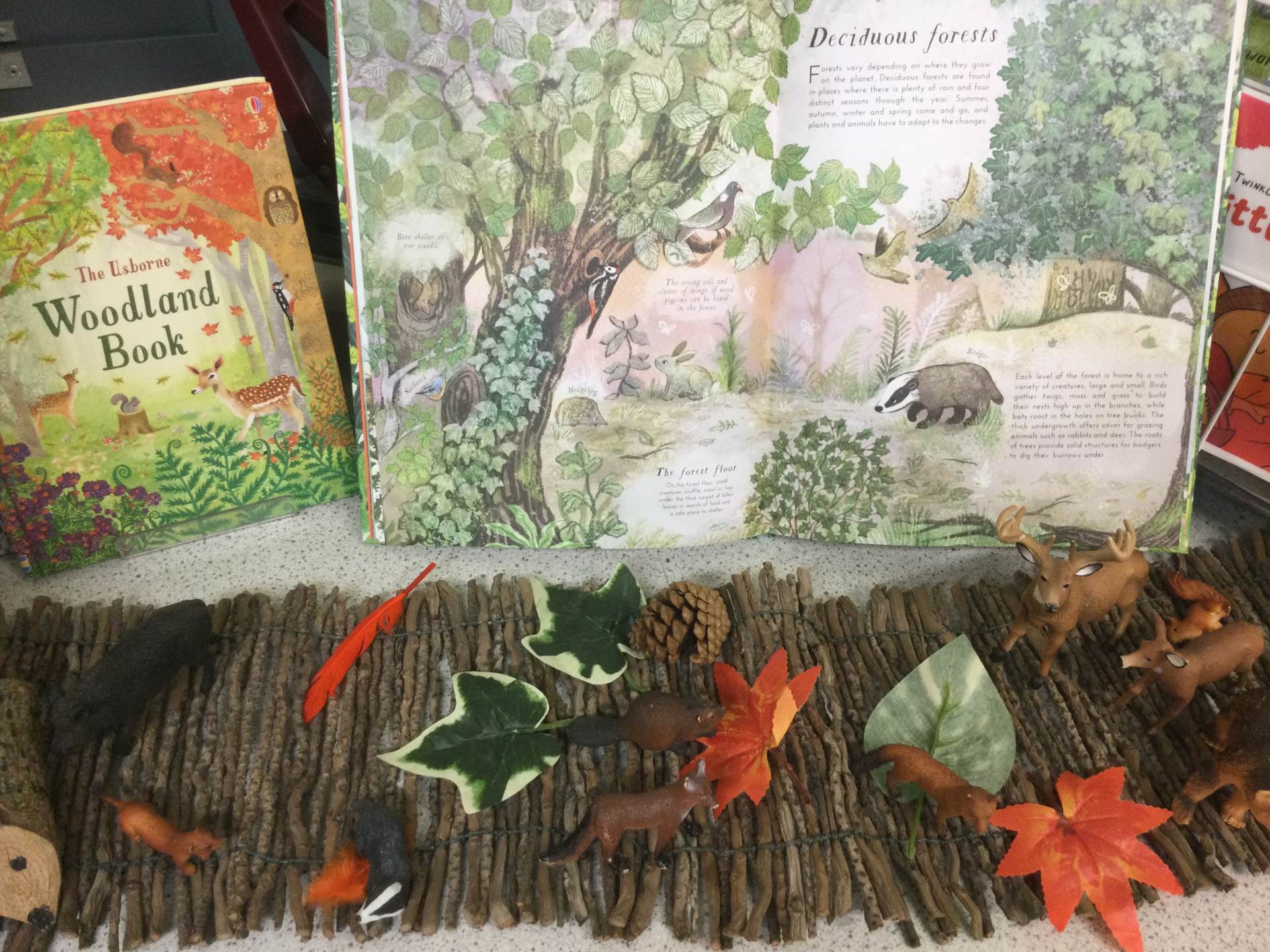 18/11/22
In Literacy this week, Eagles have had to have 'eagle eyes' to edit and refine their narrative compositions inspired by The Harmonica. We have discussed up-levelling of vocabulary, relative clauses and will be tackling effective figurative language techniques next week. Fingers crossed for published stories by Exhibition time.
Maths has been filled with equivalent fractions, percentage of amounts and a fair amount of confusion! We are ironing these out as we go. Mrs J hopes that 'Starburst' maths today motivates understanding further!
Science this week will focus on reflection and reflective surfaces as well as drawing accurate scientific diagrams and investigation elements. We've discussed how important it is to record that we see light because it enters our eyes therefore, diagrams need to show light travelling towards our eyes. Light does not travel away, like Superman's lasers, from our eyes!
History is nearing conclusion, we looked at what happened to children who were unable to leave Europe before the outbreak of WWII. For this we referred back to our knowledge of Anne Frank and visited Amsterdam (virtually) to walk around the Secret Annex.
11/11/22
Barn Owls spent the early part of the week out in the woods wearing their 'Leafmen masks' and roleplaying 'Leafman adventures.' This naturally resulted in them writing their own 'Leafman stories.' They used their knowledge of plurals and selected some super adjectives for descriptions. In maths the children have been making equal groups to multiply. Practising counting in 2s, 5s and 10s at home would really help. In Geography, we went to Rio de Janeiro in our imaginations and held a Carnival in our classroom, with parades, headdresses, street food and samba dancing. Everyone was smiling and had so much fun. We have also been focusing on Remembrance and made poppies to create a wreath for the Remembrance Service and to decorate the worship table in the hall. We also had a first reading of our Nativity Play this week and started learning some of the songs. We can't wait to find out the parts we will be playing.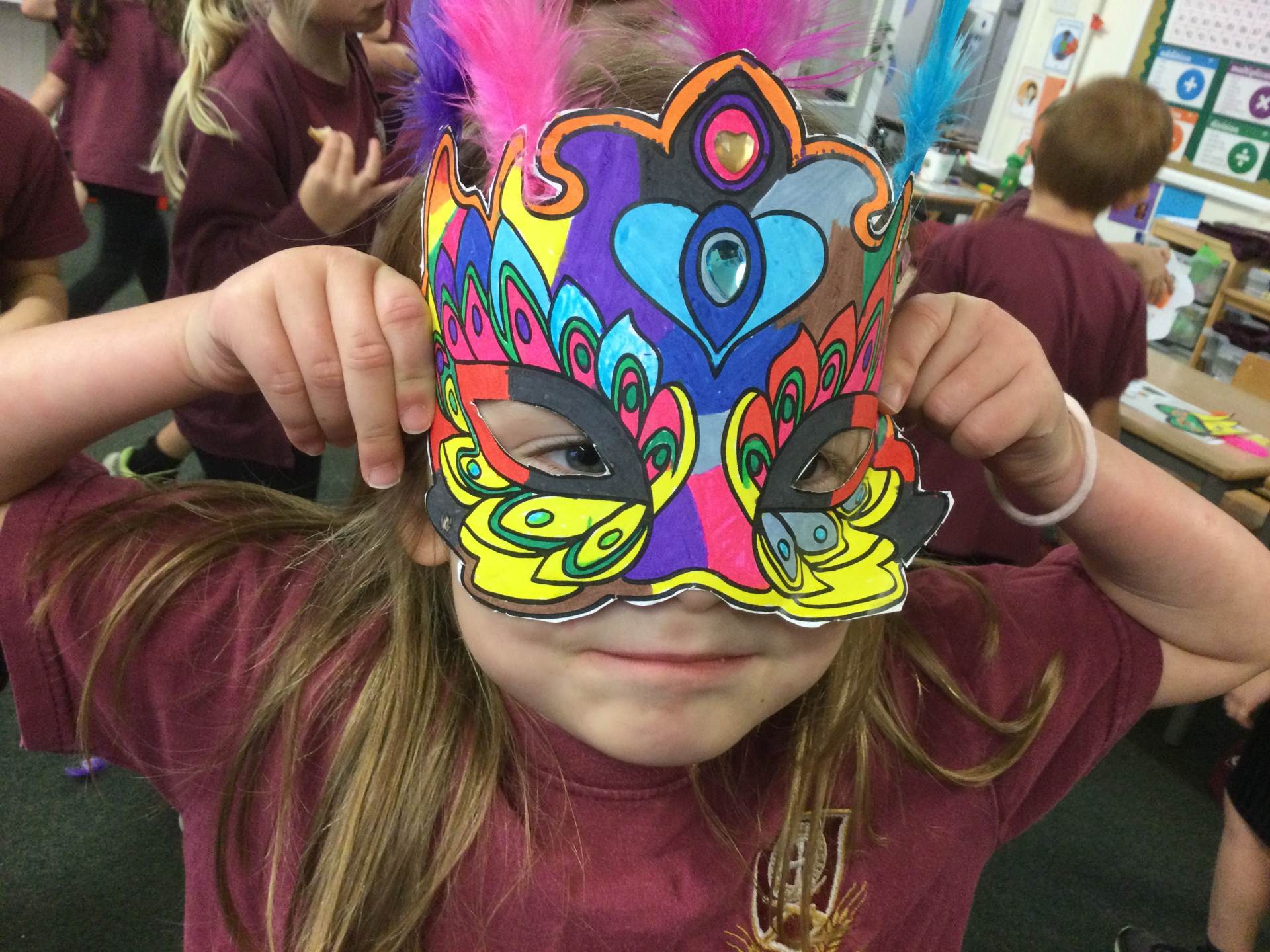 04/11/22
Barn Owls have been out in the woods once again this week, exploring adventures with Leaf Man. They read the beautiful Autumnal themed picture book, 'Leafman,' by Lois Ehlert and created their own leafmen and women as inspiration for their own stories. As they tiptoed through the falling leaves they thought carefully about expanded noun phrases and use of descriptive language to create a word bank back in the classroom. The children have also been putting themselves in Leafman's shoes, making masks to use for role play as they prepare to act out their own adventures next week.
In maths, measuring length and height has been the order of the day and the children have been comparing heights and lengths and measuring using standard and non-standard units.
In Geography, Barn Owls have been learning the continents of the world. They have also started comparing the countries of Brazil and the United Kingdom. They looked at key facts and flags and are pretending that they on an adventure in Brazil. They are looking forward to the Rio Carnival and have been making headdresses to wear next week, when they listen and dance to Samba music and taste some fruits and street-food in their very own Carnival.
21/10/22
Our trip to Beaulieu Treehouse Centre

14/10/22
Barn Owls have been out and about checking up on their trees this week and completing their tree diaries. The weather was sunny, but definitely getting cooler. Most of our trees were showing changes which was quite exciting. In English we finally completed our Stanley's Stick stories and we also learnt how to edit them. They look super! In maths we have been subtracting and problem solving and have been very successful with this. Our beans are continuing to grow taller and taller and we have even had to support them with sticks to keep them upright. In art we have been drawing natural objects and next week we will be creating clay models of these. Barn Owls are all very excited about the trip on Monday, so please remember your coats, boots and packed lunch. Bring your smiles along too and I'm sure we will all have a fantastic day heading , 'Into the Woods!'
07/10/22
Barn Owls have had a very creative week. Not only have they been rehearsing for, and performing in the Harvest Service, but they have also been getting creative across the curriculum. Having learnt the story of Stanley's Stick last week, this week the children selected sticks of their own and transformed them into new things using a host of crafting materials and their own imaginations. The results are fantastic and will provide us with great inspiration for our own stick stories. In RE we have been learning more about the Jewish Harvest Festival of Sukkot. We found out about the sukkahs (small shelters)that Jewish people build in their gardens to remember how God provided for their people when they escaped the Egyptians and travelled to the promised land with Moses. The Jewish people eat meals in their sukkahs, so we shared our harvest fruit in the one that we all helped to build and decorate in the school grounds. We also used our show boxes to create model sukkahs. They look wonderful. Between all of this we also found time to learning more about subtraction in Maths! What a busy time!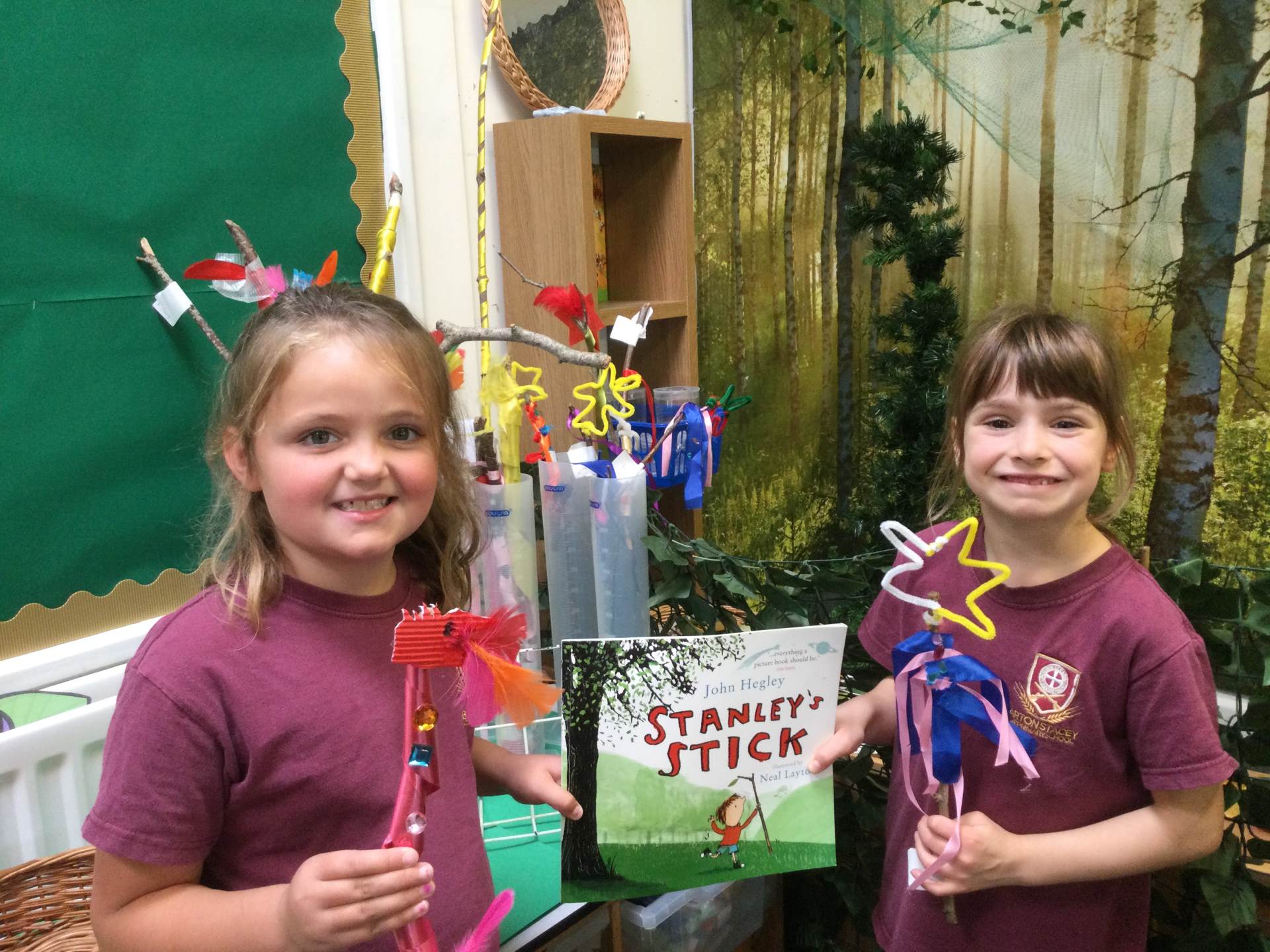 30/09/22
In English this week we read the story of Stanley's Stick by John Hegley. We were all fascinated to find out how many things a stick can be. Stanley made his into a boat mast at the end of his story. We are planning to write our own stick stories and have been into the woods hunting for sticks to become all sorts of things from magic wands to walking sticks and flutes. We intend to decorate them and transform them, using them as inspiration to innovate new ending to our stick stories. Watch this space!
In maths we have been using structured and unstructured number lines to solve addition calculations. Some us have been adding single digit numbers and some of us have been adding two two-digit numbers. We have all made lots of progress in this.
In science our beans continue to grow. Some have even grown in excess of 20cm! In RE we have continued to explore the concept of thankfulness in the context of Bible stories, including Elijah and the widow and the story of Moses. We have also been applying thankfulness to the Christian festival of Harvest and the Jewish Festival of Sukkot. Today, we joined the other schools online, for Harvest Live - The World's Biggest Combine Harvester.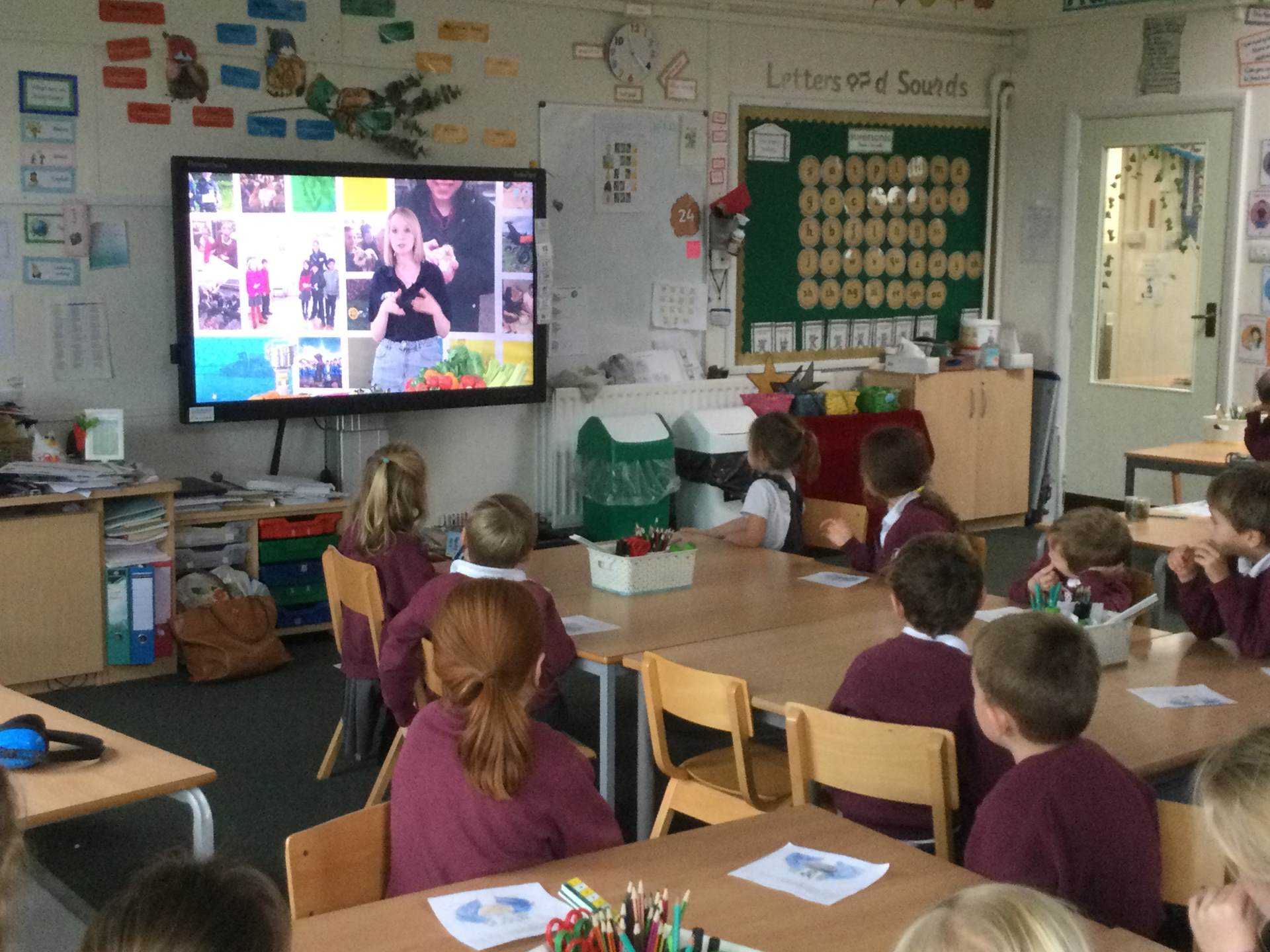 23/09/22
Barn Owls have been writing the story of Little Red Riding Hood in English this week. We have also been meeting the woodland characters from Supersonic Phonic Friends and practising reading and spelling using our phonics. In maths we have been learning our number bonds, with most of the year one's working on bonds to 20 and most year twos working on bonds to 100. We updated our bean diaries. Some of our beans have yet to sprout, whilst others are growing quite tall! We have also started thinking about thankfulness at Harvest time. Next week we will joining the NFU for Harvest Live, to find out about the journey of wheat. We are planning to share this with you at the school Harvest Service at the church later this half term.
16/09/22
Jack, from Jack and the Beanstalk has been in touch this week. He saw everything that happened to Little Red Riding Hood and has been teaching us her story using the Little Red Riding Hood Rap! The children have been fantastic at learning it, so you might want to ask them to share it with you. Knowing a story so well is helping us with our Talk for Writing in English.
Jack also sent us some bean seeds so we have been planting seeds and designing an investigation to be certain about how to look after them based on what plants need. The Fairyland characters all gave us different advice, so we need to prove who is right.
In maths, we have continued with our counting and place value. Next week we will be looking at finding one more and one less and ten more and ten less than a number. You might want to practise this at home.
We have started Supersonic Phonic Friends this week too. We have met some of the characters and Cheeky, Sneaky Sid gave us some clues about our learning for next week. One of our groups have been given a home phonics book which has tasks to complete every week at home inside, along with a parent newsletter sharing key phonics learning. The spellings this week, for this group have also been included on a practise sheet, as we are still in the process of re-assigning our spelling shed groups. The rest of the children have been given a tricky word booklet by Supersonic's Tricky Tess to practise tricky words. Their spellings for this week are the first ten Common Exception words for Year 2 which are the first ten listed in the booklet.
09/09/22
Barn Owls have had a busy and exciting start to the new term. Our 'Into the Woods,' project is in full swing and we have been out and about identifying trees in the local environment and starting a diary to follow what happens to them as we observe them across the school year. We also made leaf prints and bark rubbings of our own assigned trees. In Science lessons we have been learning the names of the different parts of trees and finding out all about their life cycles.
We also had a surprise this week, when a letter turned up from Mrs Hood. She sent her daughter off to Grandma's house and hasn't seen her since! We have been helping the Woodland Police to find her. We are still looking for Little Red, but we did find lots of other fairyland characters, some good, trustworthy ones, some wicked ones and some we just can't decide about. Can we trust Goldilocks or Jack from Jack and the Beanstalk? We have had long discussions about these characters this week. Hopefully, we will find out more next week.
In maths we have been counting forwards and backwards to 100 in Year 2 and to 20 in Year 1. Some of us have brought home number cards to practise this at home.
15/07/22
The exhibition said it all! Barn Owls have had an incredibly busy term investigating all things dragons. The children were all so proud of their learning and enjoyed sharing it with parents and friends today. This week they have been busy putting the finishing touches to their Dragonology books, coming up with all sorts of ideas as to how to care for a dragon. Throughout the creation of their Dragonology books the children have been revisiting different types of writing taught earlier in the year and the quality of their work really showed how well they have retained everything they have be taught. They have also been using their maths skills to present the analysis of all the data they have collected throughout the year about how their bodies have grown. Some children have grown more than 10cm since September! We have also enjoyed watching the theatre company present Little Red Riding Hood and were even more thrilled to see our friends in Eagle Owls present their version of 'Oliver.' Barn Owls also had the pleasure of sitting under the trees and having the Hawk Owls read them stories they have written this year. The week has had a real Barton Stacey family, celebration theme to it!
08/07/22
Barn Owls said Goodbye to Mr G this week. They secretly made him a card, which they presented to him on his last day and wished him well for the future. They have also been busy continuing with their Dragonology books and have been finding out about habitats suitable for dragons. You will be able to read their findings at exhibition, along with all their other dragon facts and information. In maths they continued recalling facts from times tables. Some of the Year 2s have now added the 3 x table to their list. Most people are getting pretty good at 2s, 5s and 10s, but recalling the inverse division facts is more tricky. For example, if I know 2 x 5 = 10, then I also know 10 divided by 2 is 5, etc. This might be something to practise over the summer for our current Year 2s. In both Maths and English this week, they used the laptops to present work and some children played 'Hit the Button' with times tables. In DT this week the children evaluated puppets and looked at different joining techniques. They then designed their own dragon puppets and have been busy cutting templates, choosing features, gluing, sticking and more to make them. We also enjoyed a super sports day representing our house teams.
01/07/22
This week, the Barn Owls have been using their geography knowledge of continents and oceans to find out more about the habitats of different dragons, recording their findings using labels and captions on maps and diagrams in their Dragonology books. In maths we have been revisiting our times table facts and using quick recall of the multiplication and division facts of the 2, 5 and 10 times tables to solve mathematical problems. In our project learning we have been learning more about friendships and relationships in our Jigsaw learning and Year2 have been creating circles of trust, whilst year one have been considering who they can ask for help in their school community. We have also continued our music learning by focusing on The Carnival of the Animals by Camille Saint -Saens. This week we have been selecting percussion instruments and experimenting with sounds to compose and perform our own dragon music section in small groups. We are looking forward to making puppets in DT next week and to celebrating all the fun we have had with Mr G this term as he leaves Barton Stacey to take up his new teaching post. We wish him all the best in his new adventure and thank him for his work in Barn Owls this term.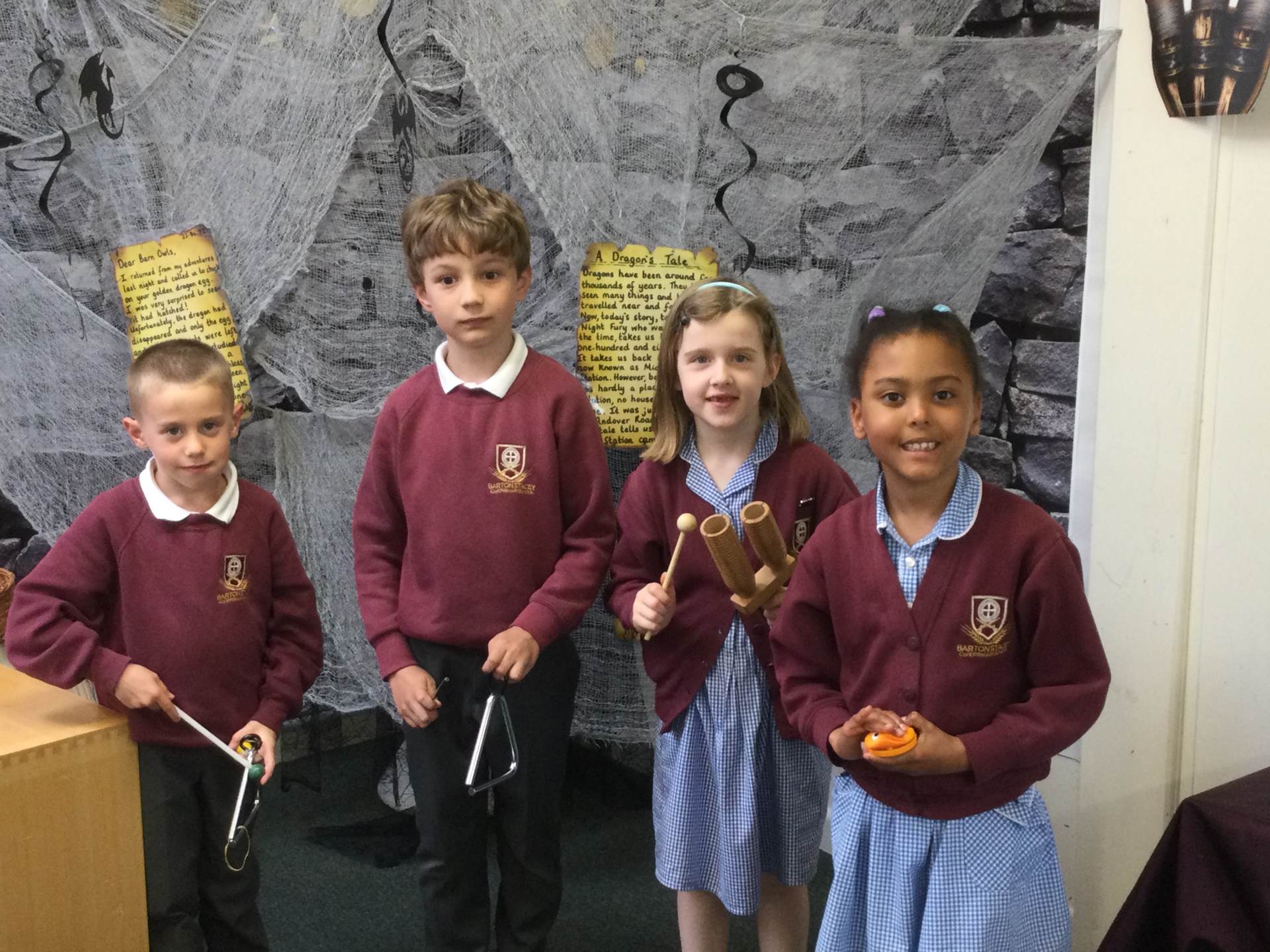 24/06/22
The egg finally hatched this week! We arrived to find tiny dragon footprints all over the classroom leading to the door. Our friendly Dragonologist checked the remaining evidence out and confirmed that the dragon must have been a Night Fury. He even left us a toy dragon so we can see what the real one might have looked like. In his letter he confirmed that dragons such as this one have been around for thousands of years and even gave us a scroll with a dragon tale that the Night Fury's ancestors would have lived through long ago. The tale had a really exciting beginning, but just as we were about to get to the good part, the scroll had been scorched with dragon fire! We therefore had to do some investigating of our own to discover what happened. The story, turned out not to be a story at all, but a recount of a very significant event that changed our local area. We looked at old photos, read quotes and sorted through evidence all about how Micheldever Station village came to be. Before the railway was built, there was no village! We discovered all about the building of houses, a school and a chapel, the role of the station through two world wars and even the time the Queen stayed in the sidings overnight aboard the Royal train. All this because of a railway track. The station celebrated it's 180th birthday this summer, and what a 180 years it has been!
17/06/22
On Monday morning we received a message that our small dragon eggs were about to hatch! Sure enough, after worship we all had a tiny dragon to name and care for. As dragon owners we are now officially Dragonologists! We have each been given a Dragonologist record book and have spent our English lessons this week preparing the contents page and planning a dragons fact file.
In maths, we have been revisiting place value and some of us even worked out how to partition numbers to 1000!
In art we made our dragon collages, which look ever so effective on black backgrounds.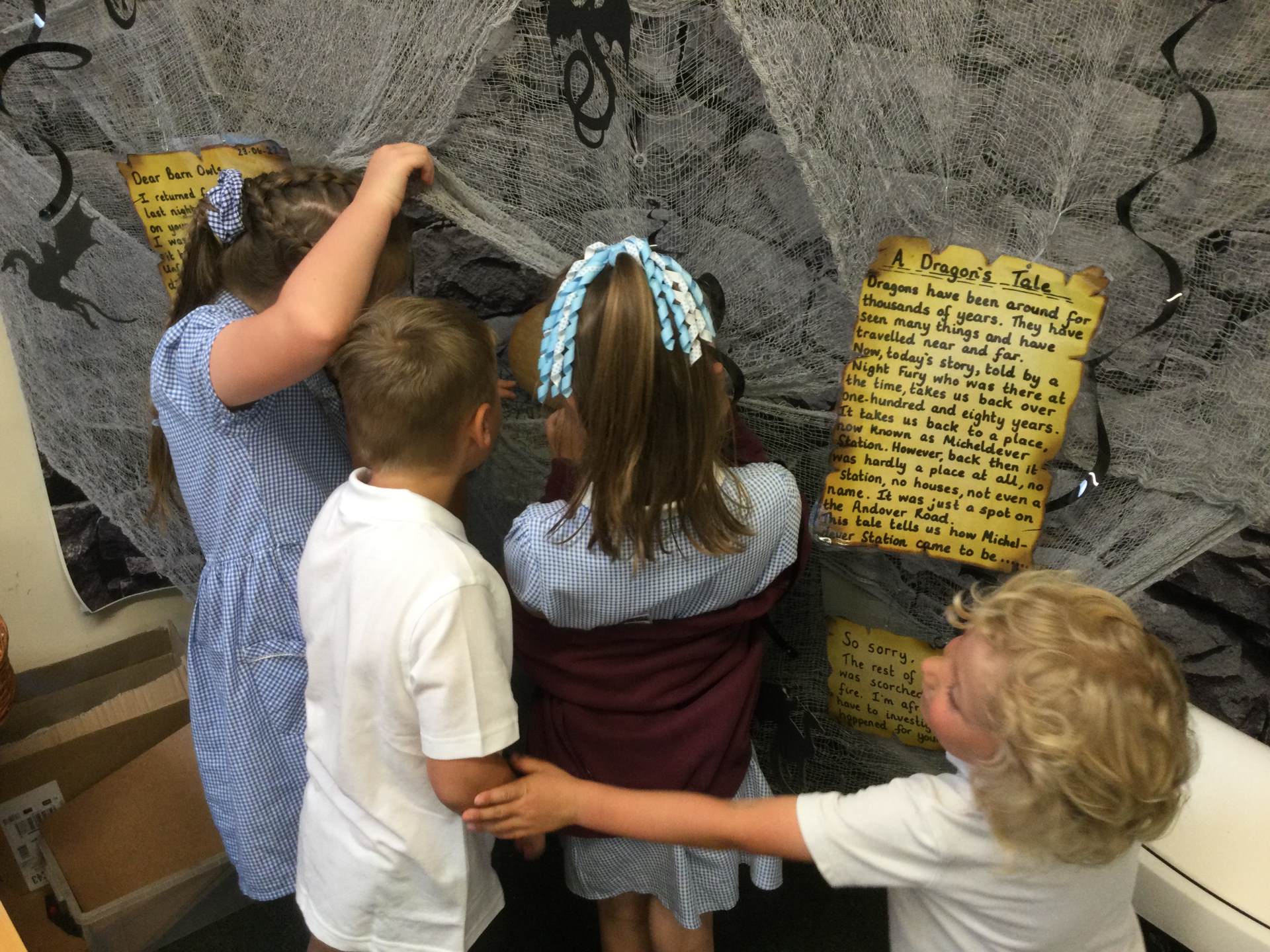 10/06/22
Barn Owls have had a week of revisiting elements of our learning from across the school year in maths. We have been calculating using the four operations, investigating and talking about shape and problem solving using all our mathematical knowledge. It has been great to see how much the children know and remember.
In English, we have been focusing on Reading this week, with Year 2 working on their inference and prediction skills and Year 1 focusing on their phonics. Our Year 1 children also took their statutory phonics screening this week and everyone put in lots of effort to show off their knowledge. Well done Year 1! We are proud of you.
The children have also been writing recounts of their Jubilee experiences and sharing all the fun things they got up to over half term.
In Art we have been using our exploration boards created last half term to help us make pencil sketches of dragons. We can't wait to use the collage materials to create our final pieces of dragon art that we will be displaying in the classroom. It was interesting to see how different all our dragons look, even though we were inspired by the same original picture.
Next week we are excited to start our dragon diaries and we are expecting our individual dragon eggs to hatch soon.....
27/05/22
Having planned their science investigation to keep dragon juice frozen for the longest time, the Barn Owls carried out their plans and discovered that plastic bubble wrap was the best material for the job. They worked well as scientists and as a team. In English we have finally written our own 'The Egg' stories and hope to share these at exhibition next half term with you. Everyone, used their 'Talk for Writing,' to make story maps using pictures based on the pattern of the original story. This formed the basis for their own stories. In Maths our Year one children have been consolidating their knowledge of place value, while our Year 2 children have been practising and completing the Arithmetic and Reasoning SAT papers. Every single one of them put in a superb effort and we are all proud of them for their attitude and effort. Well done Year2 ! This week we also started our next art unit. We are of course making dragon art. We started the unit by looking at a dragon created using lines, shapes and patterns. We created an inspiration and exploration board to help us make decisions about what our final art will look like. We visited 6 stations and explored shape, pattern, line, form, texture and colour. We are looking forward to creating our pictures after half term.
20/05/22
This week we have continued to learn our story map of 'The Egg.' We are using our knowledge of this story as a pattern for writing our own egg adventure stories which we will be finalising next week. We also got quite the surprise on Tuesday, when we received a whole nest of eggs from the Dragonologist who visited recently that he needs us to look after! There was one for everyone in the class! We placed them in our treasure chests for self keeping and will wait for them to hatch. So just as we were planning stories about eggs, real eggs have actually turned up! Our stories are coming alive! In maths, we have been revisiting shape in Year 1 and learning all about statistics and data in Year 2. Our Dragonologist also needed our help with another problem this week. He had carefully frozen the dragon juice he needs to take on his next discovery mission and was keeping it in his freezer, but this week it broke down. He asked us to help, but we don't have a freezer in Barn Owl Class. We thought quickly and gathered materials we thought could help keep the dragon juice frozen a little bit longer whilst the freezer is repaired. We planned and carried out an investigation to find which material was the best. Luckily for us, we had been learning about materials, their uses and properties in science this week. Sooooo lucky!
13/05/22
This week, Barn Owls have written some super news reports all about the egg discovery, adding details about the evidence they have found in recent weeks and including the expert opinion of the Dragonologist who visited us. They have also enjoyed a story called, 'The Egg,' which also features a golden egg that hatches into a dragon. We have made a story map of this book and have been orally rehearsing a retelling of George's story. We intend to use this story next week, as inspiration for our own dragon egg adventure stories that we intend to share with you at the end of term exhibition. In maths we have revisited multiplication and division. This is bound to come up in the Year 2 SATs, so keep practising fact recall on Times Tables Rock Stars at home. At school the children have been using their knowledge for reasoning and problem solving. In the afternoons, we have started to find out about different materials in Science and have been hunting around the school looking for different items made from different materials. we also played some games where we sorted items made from different materials.
06/05/22
The mystery of the golden egg continues! Barn Owl investigations as to where this egg may have come from have carried on this week. The children had a visit from a Dragon Expert, who confirmed that it is highly likely that it is indeed a dragon egg. This has resulted in Barn Owls preparing a newspaper release to keep the school community up to date with their discoveries. They will be writing their reports next week. In Geography the children have also been investigating whether the school environment is suitable for a dragon and have been collecting and analysing geographical data to help them make this decision. In maths they have been learning about position and direction and have been using mathematical language to describe position and to plan routes. They even did some line dancing! We think we have finally got to grips with clockwise and anticlockwise turns. Next week we will be revisiting multiplication and division, so keep practising your 2, 5 and 10 times tables at home.
29/04/22
Barn Owls arrived to a large, mysterious, golden egg in their classroom on Monday morning. It was hidden in 'The Lair,' and was covered in cobwebs. The only clue was a message, " Please look after me, due to hatch soon!" This resulted in great speculation among the children, what would be hatching soon? Where had this egg come from? The children immediately started researching and found out all sorts of creatures hatch from eggs. They looked at lifecycles and tried to work out when the egg might hatch and what might come out of it. They also prepared some newspaper reports - just in case word about the egg got out! Mid-week, things got even stranger, when some large footprints were discovered in the classroom, along with a book - entitled Dragonology! We also found some news reports of dragons flying over a small American Town! Could there be dragons in Barton Stacey? The children searched the grounds for signs, discovering scorched trees, a suspicious nest of eggs at ground level and more footprints! They have recorded all their evidence on a map of the school and are keen to contact a dragon expert to confirm if the egg could be ready to hatch a Barn Owl Dragon! Watch this space for more news soon!
08/04/22
Yet another busy week in Barns! The children have thought deeply about the Easter story and how it impacts our lives together in today's world. They wrote letters to God to thank him for giving us his only son and made promises, both big and small, as to how they would look after our world and the people and animals within it. They created suncatcher rainbows which they used to represent their promises in the Easter Service. They also loved wearing their Easter bonnets and parading together to celebrate Easter. In Maths they have continued to work with money, so lots of practise with this over the holidays would be really helpful. Our Year 2 children have also started preparing for the SATs in May and have been making a really good job of some of the past papers. They have brought a reading paper home to try over the holidays. Similarly, our Year 1s are working towards the phonics screening and have brought some real and nonsense words home to practise too. We are looking forward to a great summer term, so watch this space to find our what we will be up to.
04/02/22
28/01/22
This week Barn Owls have engaged with a text entitled 'Katie in London,' by James Mayhew. This has changed our writing focus to fiction, as Katie travels on the back of a magical lion across London. We sequenced the story using a story rope and will be using a similar pattern to start planning our own London adventure stories over the next two weeks. We loved the story rope and have also used it to sequence the different texts we have been reading in Guided Reading. We drew our own images to place on the rope to tell the story in sequence.
In Maths we have been using arrays to solve multiplication and Year 2 have brushing up on recalling facts from the 2 and 10 times tables.
In RE we have been considering the diversity of the people who live in London. We discovered that there are people from over 187 different countries living in our Capital city!
21/01/22
Barn Owls have been finalising their tour guide scripts for the landmarks of London in English this week. They planned, wrote and edited their work. They also completed the building of their large models in DT. The children have learnt so many facts and figures connected with their landmarks through their reading and research. They have also been recording their tour guide scripts for visitors to these landmarks to listen to.
In Maths, we have continued to work on multiplication. We have continued to count in 2s, 5s and 10s and have also been making and adding equal groups as well as memorising our doubles facts. Year two have also been using their addition skills to double larger numbers.
In Guided Reading we have focused on retrieval skills this week. We have been answering comprehension questions and highlighting key facts and information in the fact books we have read.
We have learnt that the buildings and landmarks of London contribute to making it a great city.
14/01/22
Barn Owls have continued to explore the landmarks of London this week. They have been reading fact files, watching videos and researching information about the landmark their group will be writing about next week. They have also been designing and building large scale models of their landmarks. The children were brilliant at thinking about the materials they would need and the joining techniques they could use.
In Maths we have been thinking about multiplying. Our Year One children have been counting in twos and tens, while our Year Twos have been thinking about repeated addition of equal groups. We have been solving problems, counting socks in twos and making some counting in tens rockets.
We have also had fun working on some art work to represent our Federation Vision. We discussed our ideas with Pine Class at Micheldever via Teams and loved looking at the super designs both classes came up with. We can't wait for the school council to take our ideas to Mr Stangroom and Mr Johnston.
07/01/22
Barn Owl Class have started working for the London Bus Company this term! They arrived to find their employee passes waiting and are very excited to be developing tour guide scripts for London, written especially for children. On our first morning back we did lots of map work to find out where London is in the world and in the UK. We also learnt about the other countries that make up the UK and their capital cities. As we research the landmarks of London, we are going to make a London Landmarks exhibition made up of large scale models around the Infant area. So far, we have been exploring techniques we will need to use to build structures, including joining, layering, folding, using a wide base and so on. We have also been on a Virtual School trip this week to St. Paul's Cathedral and we used our experience to write a tour guide fact-file for our Cold Write. We are enjoying finding out what makes London a great city.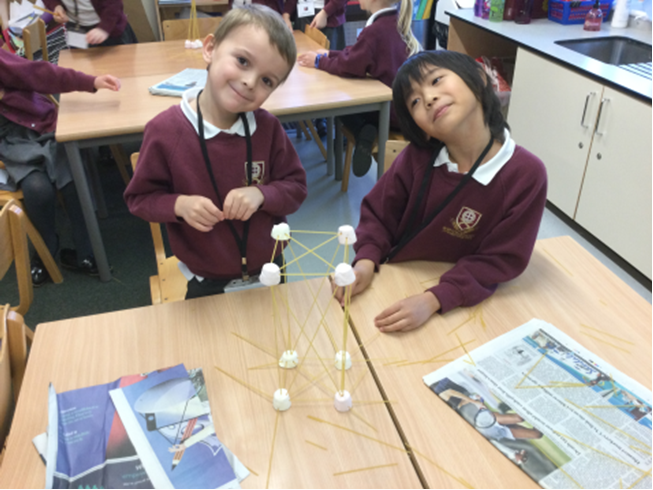 17/12/21
What a fantastic week and what a fantastic term it has been in Barn Owls! We have been on adventures all over the world, but this week we have been focused on home and our Barton Stacey Family. We have dedicated much of our learning time to celebrating ourselves - our similarities and our differences. We have been creating Christmas crafts and learning more about how children just like us are celebrating this special time across the world. We ate Christmas dinner together in our spectacular homemade party hats and shared stories with Santa, sipping hot chocolate in our pyjamas by candlelight. We also remembered that first Christmas, over two thousand years ago and the birth of Jesus Christ. Our reflections culminated in our outdoor Christmas service which we closed in style with our reprisal of 'Fit for King' from the Nativity Play.
We are all looking forward to our well deserved break, but also to returning in January to embark on more new learning through our enquiry project - What makes London a great city? On behalf of all the Barn Owls, thank you mums and dads for all your support this term and we hope you have a very lovely Christmas time.
10/12/21
What a week! Our stars of the stage did us proud in their performance of the Nativity play - The Inn-spectors! The children worked so hard and it was lovely to see them enjoy their performance on stage. We have also been working hard on learning about Christmas around the world, with each group having studied facts and traditions from different parts of the world. We will be sharing our findings with the other groups next week. We have also been learning about 3D shapes and finding out about their properties in maths.
On Thursday, we celebrated Christmas Bahamas style! The lovely ladies in the kitchen prepared a typical Bahamas style meal for us and we listened to Caribbean steel drums as we enjoyed the food. Afterwards, we took part in a traditional Boxing Day event from the Bahamas called Junkanoo. This is a colourful parade with drums and whistles and the people wear beautiful masks and headdresses made from paper, cardboard and natural items such as palm leaves and feathers. We made our own and decorated them with glitter, gems and jewels. We have had so much fun comparing the UK and the Bahamas at Christmas time.
03/12/21
There has definitely been a Christmas vibe in Barn Owls this week. We arrived on Monday to find the classroom decorated for the festive season and Santa was even flying across our Bahamas beach! This got us thinking about how different Christmas in other parts of the world could be. We have been thinking a lot about how we celebrate here in the UK and have been reading a fact sheet about Christmas celebrations in modern day Bethlehem too. We have started to find out about some of the Christmas traditions in the Bahamas, including the Junkanoo parade on Boxing Day. As we are having a Christmas in the Bahamas themed lunch at school next week, we have made masks to wear at our own celebrations. In maths we have been learning about 2D shape and have been creating Christmas pictures using these. We labelled them with the shape names and used everyday vocabulary to describe them. Next, we are going to start learning some of the mathematical vocabulary associated with shape. We will also move on to 3D shape names, so if you are Christmas shopping this weekend do see if you can spot some cube. cuboid, cone and cylinder shaped boxes on the shelves. Keep practising your words for the play too.
26/11/21
This week we have been finding out more about Christopher Columbus and asking questions about his adventures. We found out what happened when he returned to the Bahamas. Things were not good. The people in the Bahamas were not happy. There had even been some battles and the fort had been destroyed. We discussed our enquiry question. Was Christopher Columbus a hero or a misery maker? We wrote our arguments and even got our parents to vote on this at the exhibition. In class, the outcome of the vote was five children thought he was a hero, whilst eighteen thought he was a misery maker. One person couldn't make up their mind, because it was such a hard question. Nine of our parents voted he was a hero, but thirteen of our parents voted he was a misery maker. Some parents couldn't decide. Barn Owls think that people will continue to talk about Columbus for a long time. After all, he died in 1506 and we are still talking about him. The Barn Owls unanimously agreed that they have enjoyed their learning project this term and they recognised that whether Columbus was a hero or a misery maker, he is still a significant person in history.
In the last few weeks of term we will be learning about Christmas! Remember to bring your costumes for the play on Monday. Watch this space for more news next week.
19/11/21
We have had an extra busy week! With our newspaper reports on Christopher Columbus being finalised, our Year 1s have been working on their letter formation and handwriting using all sorts of multi-sensory approaches - from writing in sparkle trays to painting, chalking and rainbow writing. Hopefully, this will mean when we write our final copies of the newspaper our handwriting will be fantastic! Our Year 2s have been up-levelling simple sentences and building them into paragraphs to ensure our newspaper reports are full of interesting facts, details and descriptions for the reader. In Maths we have continued learning about measuring length and height and have been solving problems using different operations involving measure. We have also been discussing why Christopher Columbus is significant and completing a timeline of his adventures. Rehearsals for the Inn-Spectors, our Christmas Nativity, are also in full swing.
12/11/21
Barn Owls have been finding out all about writing newspaper reports this week as they prepare for writing a newspaper article on the adventures of Christopher Columbus. We have also been learning how to use question marks and exclamation marks. We have been thinking of questions that we would have liked to ask Columbus about his voyage on his return to Spain if we had been there at the time. We have also been reading newspapers written for children. In Geography this week, we have compared the UK and the Bahamas and have explored similarities and differences in the physical and human geography of the two countries. We looked at fruits, beaches and houses in particular. We even heard about the swimming pigs in the Bahamas! In maths we have been comparing lengths and heights and have used the mathematical language of measure. We have also been measuring items using standard and non-standard units.
05/11/21
It has been an exciting time in Barn Owls as the crew of the Santa Maria spotted land! We rowed ashore and found that far from being in the Indies as Columbus thought, we have actually landed in the Bahamas! We have been finding out about the people and their ways and are looking forward to comparing these islands with our own country next week. We have written postcards home and painted landscapes on the front using our knowledge of the styles of the artists Monet and Mettzinger. In maths we have been solving problems using our addition and subtraction skills. In Guided Reading we have been using our inference skills to find out about stories by looking at small world scenes of different story settings on our tables.
15/10/21
Barn Owls have been very busy this week, practicing how to write instructions to build a beach shelter and acting out their instructions in pairs, to the rest of the class. We have been looking at part-whole models in Maths and using our skills to add 1 and 2 digit numbers together using a number line or number square. We have some great mathematicians! Lastly (using our time words) we chatted about how it would feel to be in a magical forest and used all our senses to discover lots of nouns to describe our experience.
08/10/21
Barn Owls have been being rather bossy this week, learning all about 'bossy,' imperative verbs in instruction writing. Year 2 have also been adding adverbs to their instructions using the suffix 'ly.' As the sea journey continues we are hoping to see land soon and have been thinking about how we will set up a beach camp when we get there. In our DT lessons we have been designing shelters and making mock-ups of them. We will also be writing the instructions for building them, so the crews of the Pinta and the Nina, our sister ships, can build them too. In Maths we have been practising our number bonds.
01/10/21
What a week aboard the Santa Maria! Our Quarter-Master discovered that most of our supplies had been damaged by water or eaten by mice! Only one sack remained untouched. It contained flour and salt. The water barrels were still fine too. What would we eat? Luckily Mia found an old scroll with instructions for making ship's biscuits. We quickly turned the classroom into a ship's galley and got to work following the instructions to bake the biscuits We also wrote down what we had done just in case we needed the recipe again, although having tasted them I'm not sure we would want to. Yuck! How did the sailors survive? Some of the crew, not us Barn Owls of course, have been struck down with scurvy. Many sailors in the past suffered from this. In Science we have been learning why. We realised they were not getting their basic human needs of exercise, healthy food, sleep and good hygiene. We have been looking at different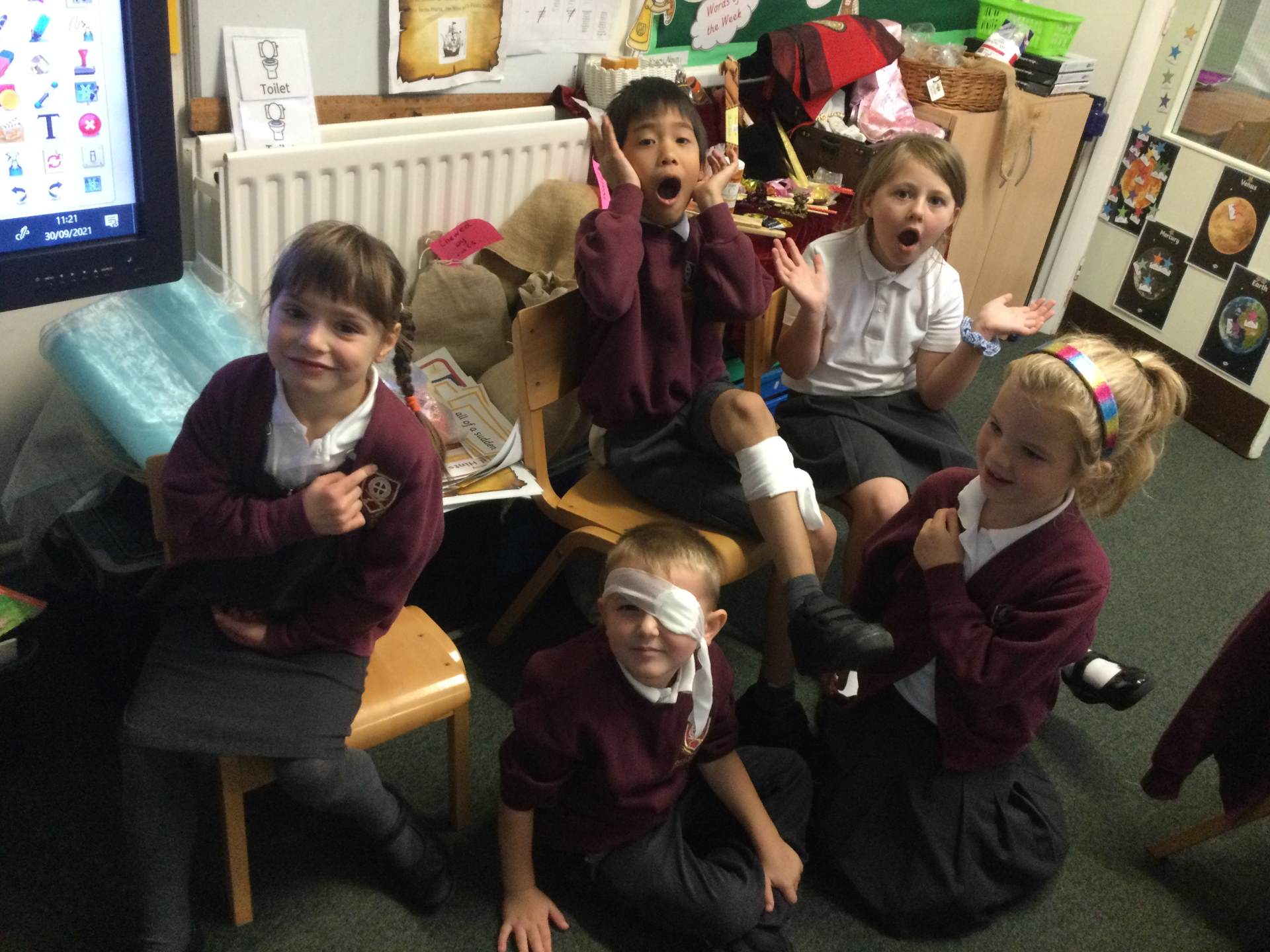 24/09/21
Our sea voyage continues and we have been dreaming of all the riches that await us when we reach the Far East. This week we wrote recounts of dreams we had of exploring exotic market places and discovering new treasures. In phonics we have been learning the 'ay' sound in Year 1 and the soft 'c' in Year 2. In maths we have been busy comparing numbers and using the language of greater than, less than, fewer than and equal to. In RE we looked closely at how and why Christians celebrate Harvest and started preparing for our school Harvest service. In Guided Reading we have been learning all about instruction texts - you never know when instructions will come in handy aboard ship! It could be very, very soon....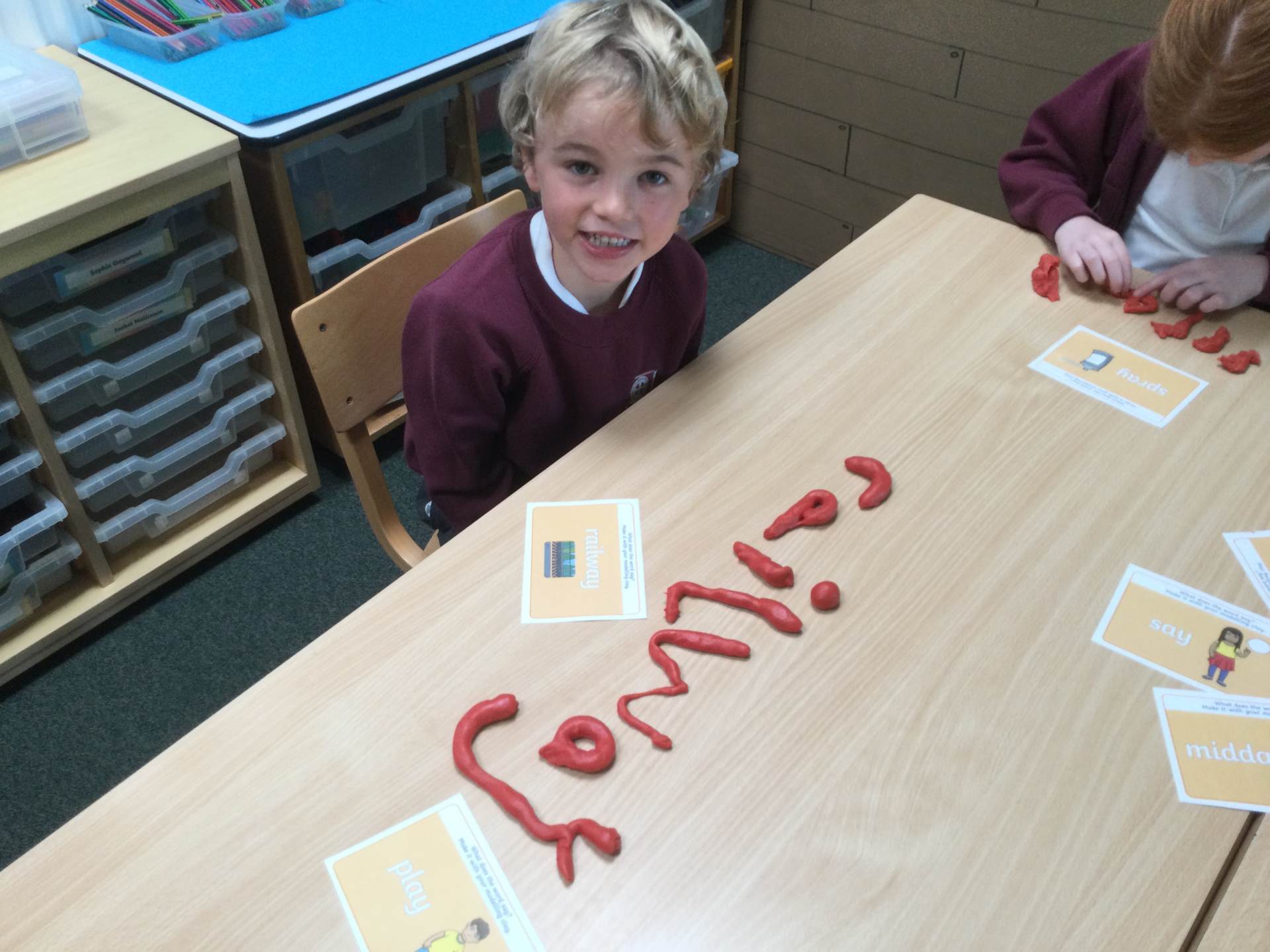 17/09/21
Life on board our ship has been somewhat quiet this week, nothing but sea all around us, so we have taken time to focus on our RE learning and the concept of celebration. We shared how we celebrate our birthdays and looked at a number of other Christian celebrations. We also made a kindness umbrella to share in Worship. In English we have been learning about recount writing and have been using the suffix 'ed' to put verbs into the past tense. In Maths we have continued to work on our place value and have been using our skills for problem solving.
10/09/21
Barn Owls have all signed up for an Adventure aboard the Santa Maria with Christopher Columbus. We have used our senses to explore the treasures that await us when we reach our destination and identified which parts of our bodies we use for each sense. We started a Ship's Doctor's file for each member of our crew where we will record how much we grow over the course of this year. Every month we will take measurements and spot patterns just like real scientists! Before we de-parted we plotted and compared routes on a world map and have even been challenging Columbus's decisions. Since setting sail we have also all chosen jobs aboard ship and have been writing recounts of our first day of sailing. Despite being so busy, we have also found time to learn about place value in two-digit numbers and to reflect on being a good neighbour in Worship.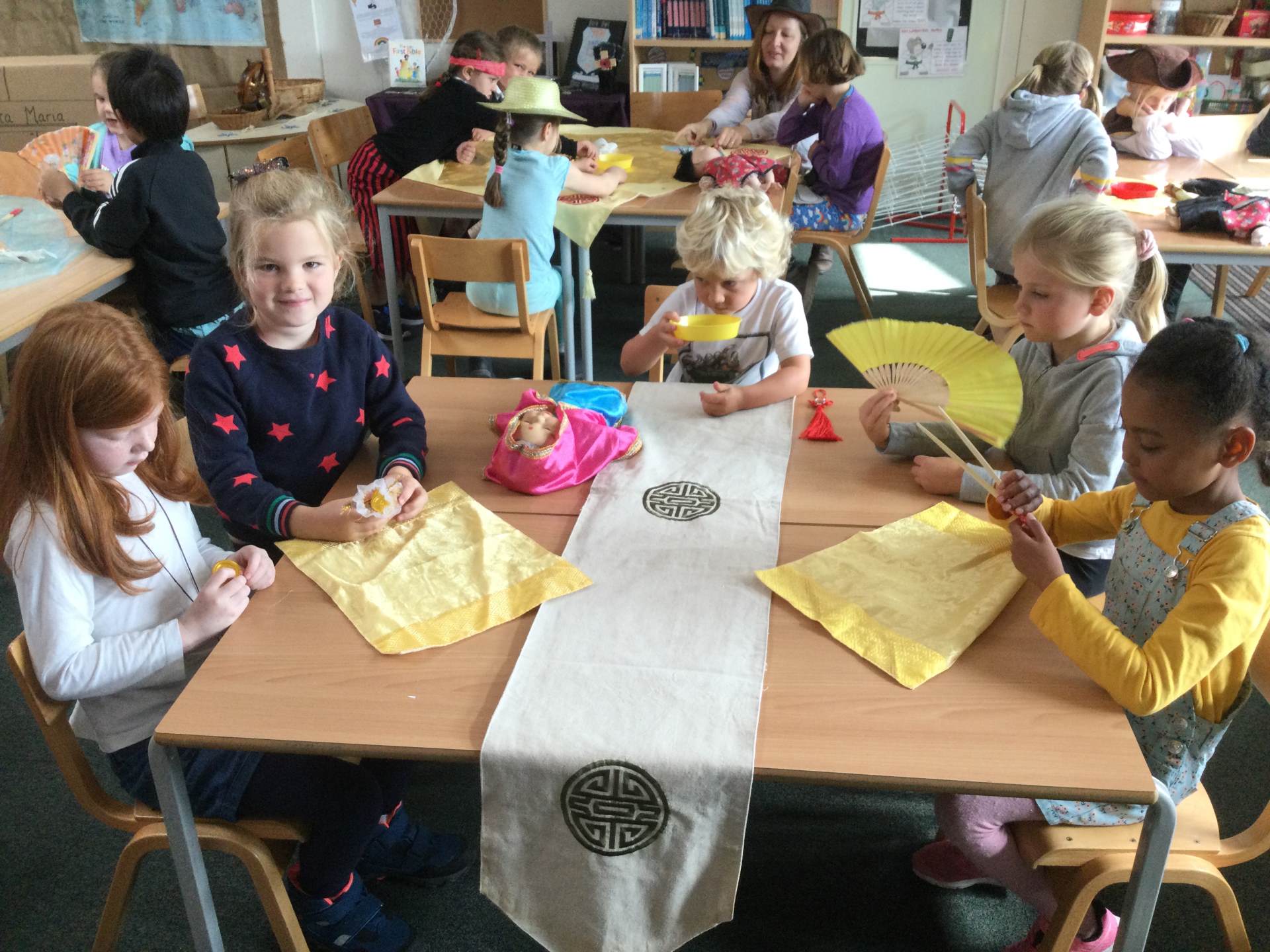 Summer Term Learning Project
11 June 2021
Barn Owls have been composing theme tunes and jingles in Music this week. We have been using percussion instruments including xylophones. We have been learning specifically about melody and rhythm. In English we have completed our 'Singing in the Rain' stories and in maths we have been exploring measurement of mass and capacity. We have also been designing and painting umbrellas.
28 May 2021
Barn Owl Class have been continuing to work hard for Barton Stacey Television. We have been making UK wide weather forecasts and also looking at climate zones across the world. We have been writing the beginnings of our 'Singing in the Rain' stories and have also started work on our group dance to accompany the theme tune for our Barton Stacey Bedtime Stories show. In maths we have continued our work around multiplication and division. Remember over half term to think about the 'Who do you think you are task,' on the home learning sheet and to find out about someone in your family. Remember to post this on TEAMS as you will need it next term. Happy Half-Term.
21 May 2021
In this very strange week of weather, Barn Owls have been thinking about weather forecasts. We have been looking at the United Kingdom and vocabulary associated with weather. We have also been learning about forming comparative adjectives by adding suffixes and have started a new book in preparation for writing scripts for Barton Stacey Bedtime Stories. In maths we have been revisiting multiplication and division. Remember to keep working on your Times Tables Rock Stars! No new spellings will be added to Spelling Shed this week as we are intending to recap all the sounds and rules we have covered this term.
14 May 2021
Barn Owl Class have been using their growing knowledge of habitats to plan and plant a wild flower garden. The purpose of this is to encourage bees who we have learnt are in decline in our world. We intend to make a Nature T.V. programme to encourage others to help the bees too. This learning has linked well with our reflections in Collective Worship on taking care of the world that God created for us and all the creatures that live in it. In maths we have been working hard with Fractions, identifying halves, quarters and thirds of shapes, objects and quantities.
7 May 2021
Barn Owls have been busy finalising and filming our News Reports about the Queen's 95th Birthday. We have also been learning to use exclamation marks. In Maths we have started our unit on fractions and have been finding out about halves, quarters and thirds. In Science we are preparing for a nature programme all about habitats and we have been exploring different habitats in the school grounds as well as virtually exploring global habitats.
30 April 2021
Barn Owls have continued their work on Breaking News this week and have been planning their news reports on the Queen's 95th Birthday. We look forward to seeing them all live on camera soon. We have also been looking at how television has changed during living memory. We looked at television sets dating back to the 1930s, read all about John Logie Baird and have watched T.V. clips from every decade since the Queen's Coronation was televised in the 1950s. The children were amazed at how much things have changed. They have written questions to interview parents and grandparents to find out what they remember about television when they were children. The questions will be emailed home. What did you watch when you were 6? Take a trip down memory lane with your child.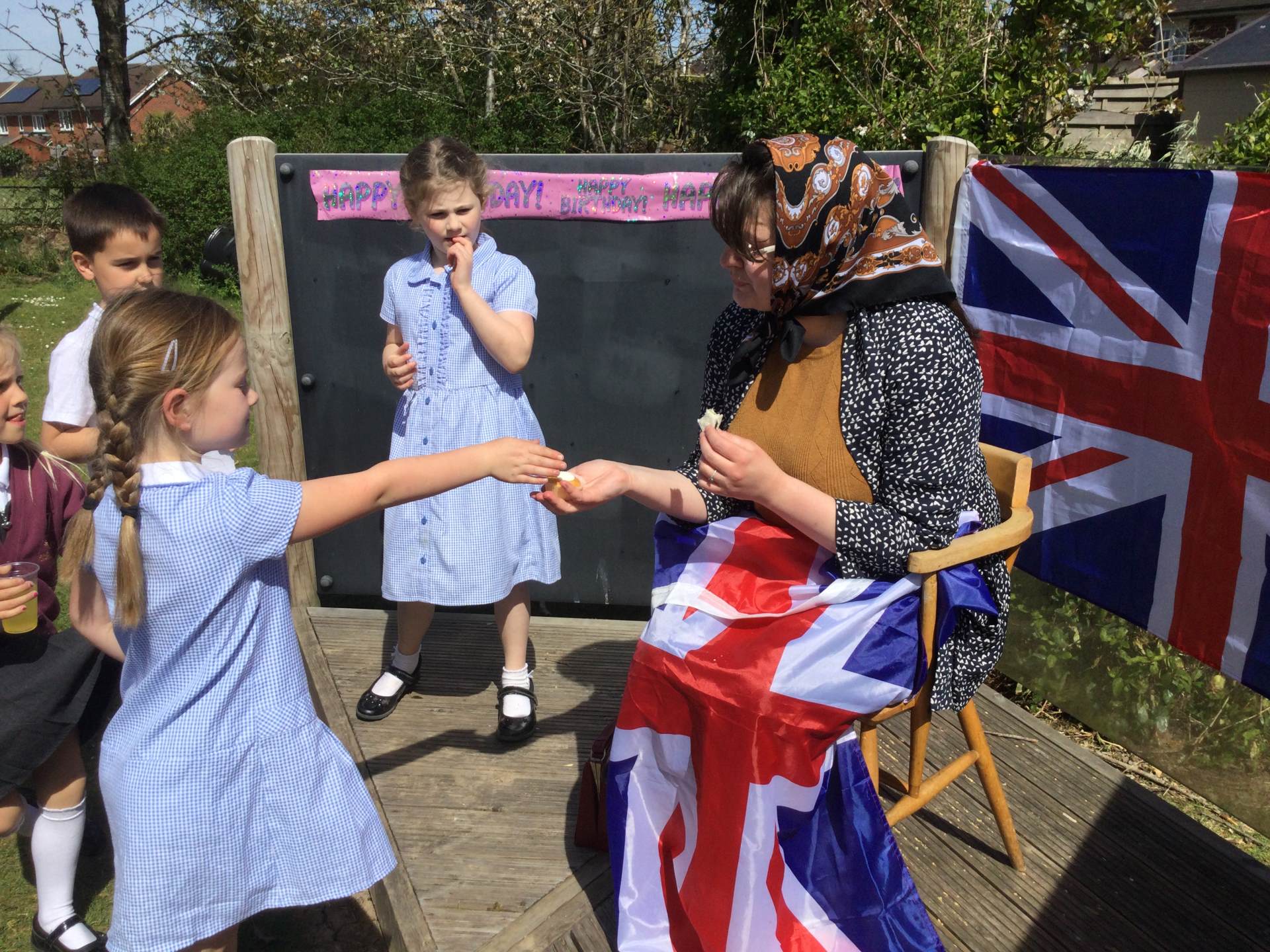 23 April 2021
What a week! It all started with our Television Awards Ceremony where all the children were winners for their amazing Chocolate Adverts last term! We watched the nominations and celebrated in style with official photographs. With this success fresh in our minds we are ready to run our own TV studio this term. We are equipped with reporters notebooks and are ready to report news locally and globally. We had a Newsroom Zoom workshop with Mr Treacy, who shared his reporting experience and his top tips for news reporting. In a garden party role play experience we have even interviewed the Queen in preparation for making news broadcasts about her 95th birthday celebrations. In maths we are also learning to tell the time.
1 April 2021
This week has seen Barn Owls using all the knowledge they have gained across the term to consider our enquiry question - Does chocolate change lives for better, worse or a little bit of both? The children formed their opinions, having considered a variety of viewpoints. We structured this in the form of a debate and used our speaking and listening skills. At the close of our debate, complete with the 'Question Time Music,' we voted to come up with an overall conclusion. Barn Owls have decided that on balance chocolate changes lives for both better and worse. We also made some chocolate eggs....
26 March 2021
Barn Owls have been out and about learning to make maps and plotting routes. We even followed a trail of QR Code messages from a Chocolate spy trying to steal Mr Wonka's recipe book! Thankfully, we were able to use our map skills and compass directions to recover the recipes. Phew! We have also been writing letters of advice to Charlie to help him run the Chocolate Factory, now that Mr Wonka has given it to him. We also found time to revisit our calculation knowledge using addition and subtraction. Working for Wonka is so busy!
19 March 2021
Barn Owls have had a busy week! We have been learning about letter writing in response to our latest Wonka mission to advise Charlie on running the Chocolate Factory now that he has been given it by Mr Wonka. After all our work this term we are practically experts, so have lots of advice to share! We have also been learning about describing position and direction in maths and have been making up our own dance moves using our new mathematical vocabulary. In R.E. we have been looking at symbolism and thinking particularly about symbols in the Easter Story. We will be sharing some of our learning in the school Easter Service at the end of term, so watch this space.
12 March 2021
It has been brilliant to have all the Barn Owls back together again this week. We started British Science Week by investigating whether Easter Eggs are value for money by using our knowledge of melting chocolate to find out. Ask your children about our results. It was very interesting! We also re-acquainted ourselves with our trees as we conducted our March tree observations. Throughout the week we have been listening to the presentations the children made about Scientific facts that interest them and we have all learnt so many amazing things from one another in our 'Ask the Experts' sessions. Thank you all for your support with this. Your children have been fantastic!
5 March 2021
This week Barn Owls have been writing explanation texts to explain how their Wonka Machines work. They have also been solving problems with measure and making fact files about George Cadbury. We are all looking forward to being back together next week.
26 February 2021
Barn Owls have been working on, not one, but two Missions for Wonka this week! Firstly, we have been learning all about the work of another great chocolatier - George Cadbury. We read a book based on his true story, we had our first 'Lockdown Learning Virtual Trip,' which was a workshop run by the Education Team at Cadbury and we have been exploring photographic historical evidence about the lives of workers pre and post Bournville Village. Our second Mission has seen us elevated to Wonka's Invention Team. We are currently building prototypes for magnificent candy making machines. Next week we will be writing explanations of how they work.
12 February 2021
The Barn Owl Marketing Department for Willy Wonka has been in overdrive this week. We used our IT skills to produce posters to advertise the delicious chocolate bars we made last week. We also planned, rehearsed and filmed TV style adverts for them. Who knew there was so much TV talent in Barn Owls! The speaking, listening and performing skills improved across the week. In maths we have been learning about tally charts, bar charts and pictograms. This was very lucky as Wonka needed us to use our skills to investigate whether all packs of Smarties had the same number of each colour sweets in them or whether they were all different. We were able to show our data using all the different charts we had studied. So lucky! Happy Half term all!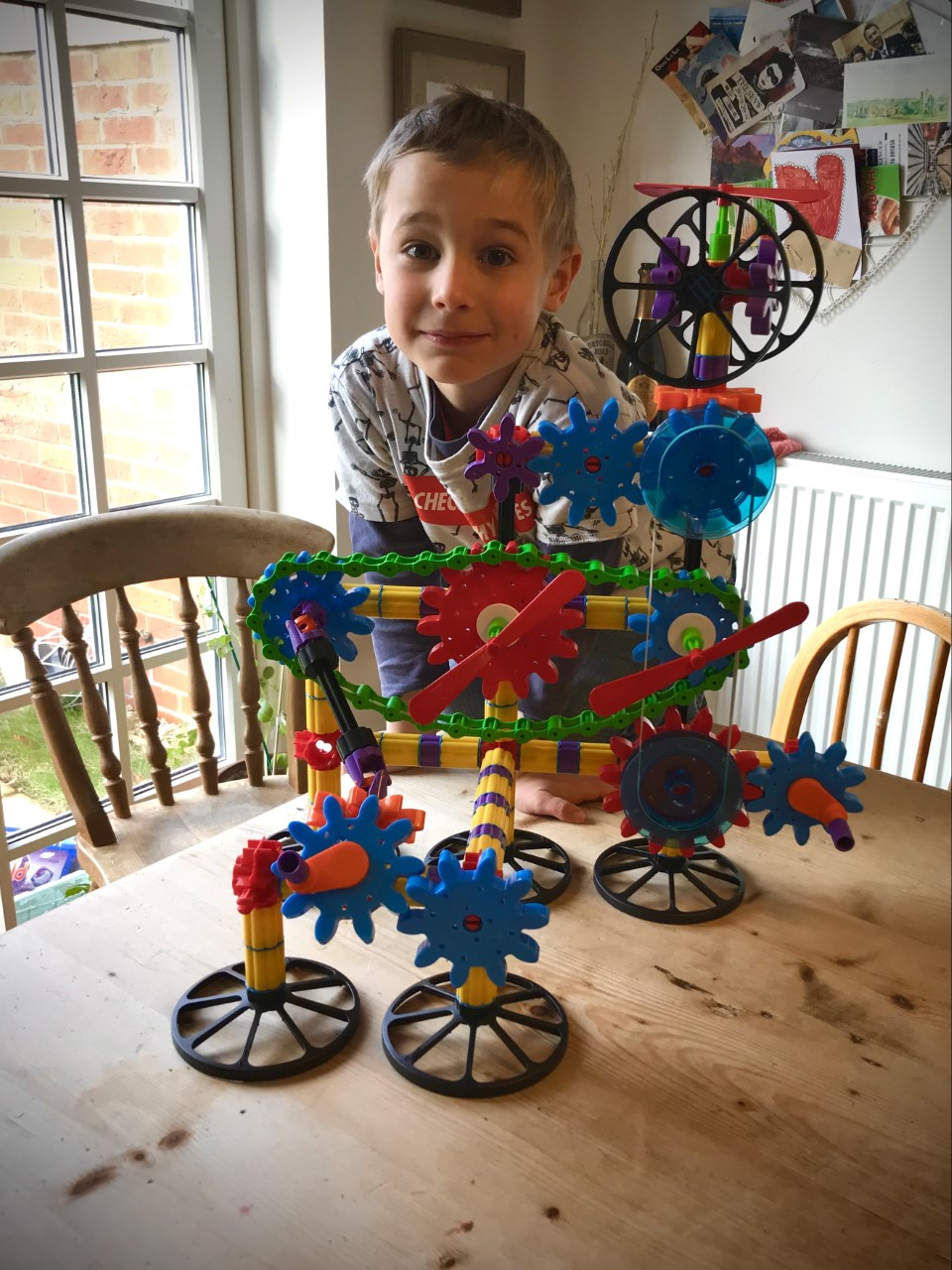 5 February 2021
This week the classroom and homes of the wonderful Barn Owl Wonka workers have been transformed into chocolate factories, designing, making, tasting and evaluating original chocolate creations. From the Yum, Yum bar to the Mango delight and the scrumdiddliumptious strawberry surprise the children have been so creative. The designs and recipes have been written and are due to be stored in Wonka's Secret Files. In maths our learning around multiplication and division has continued.
29 January 2021
The Barn Owl Wonka Workers have been very busy embarking on a new mission this week! Mr Wonka asked us to design a new chocolate bar! He wanted to include some fruit to encourage people to buy it. We tasted dried fruits and decided on one to combine with our choice of chocolate. We have written descriptions for them. We have designed packaging and are ready to put them into production next week! We have also been learning all about instruction writing so we will be able to add our recipes to Wonka's secret chocolate files soon. In maths we have moved on to division. Remember our mission is top secret, so shhhh…. don't tell anyone else!
22 January 2021
Barn Owls have continued their secret missions for Willy Wonka both at school and from home this week. We have investigated how we could change different sweets using squashing, bending, twisting and stretching. As this didn't work on chocolate we investigated heating and cooling and discovered we could make the most delicious, Marvellous, Misshapen, Chocolate Splats. A new invention for Wonka! Mr Wonka collected all our work last weekend and as he left his coat in our classroom we took a sneaky look in his pockets! We found out so much about him from all the things in his SEVEN pockets!!! We have also been learning more about multiplication in maths.
15 January 2021
Barn Owls have been extremely busy this week engaging with some Top Secret Missions for none other than Mr Willy Wonka, the famous chocolatier himself! We have been investigating characters for him, solving science problems at the factory and tasting and evaluating chocolate. We have been presenting our findings to Mr Wonka as bar charts, tables, images and text. He is very pleased with our work so far, both from our school based learners and our special home workers. Remember - Our missions are top secret!!!!