Class News
25/05/23
This week the children have written, published and illustrated their incredible Ancient Egyptian mystery books. They are full of suspense, superb description and engaging plots. The children have worked so hard on creating these masterpieces and it has been a joy seeing their pride in the final results. In maths, we have continued to focus on shape. We have practiced using some very highlevel mathematical terms such as perpendicular, parallel and have learnt the names for lots of 2D shapes. On Tuesday afternoon we spent our time understanding the gods of Ancient Egypt. We successfully linked this new learning to our previous learning about the Viking gods, Anglo-Saxon gods and even Hindu gods. The children made links between groups of humans worshipping multiple gods, each of which have a different focus or ability. The Egyptian gods were very interesting because they mostly had animal heads, which had a direct link to some part of their character, ask your children to tell you about the head of Ra, Sekhmet and Bastet. After half term, I will be back in class as I was before Easter. The children and I are very excited to get back to it! I would like to thank Ms White for all of her hard work, teaching and inspiring #TeamHawks in my absence. The children have been very lucky to be so superbly cared for in my absence.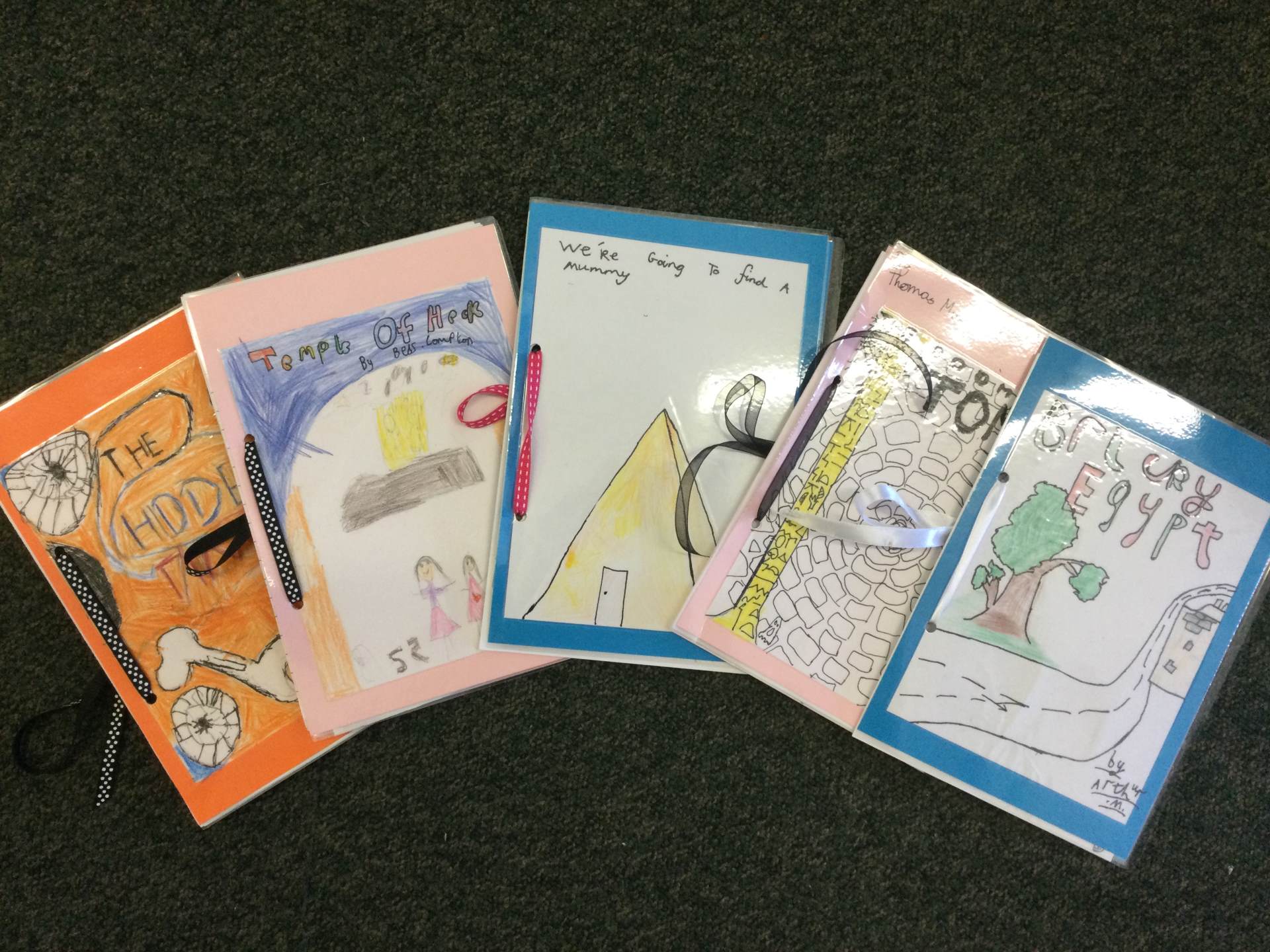 19/05/23
Another exciting and jam-packed week for #TeamHawks! In English, the children have been honing their writing skills in preparation for writing their Egyptian mystery story next week. We've storyboarded and planned our exciting adventures and even designed our front covers ready for starting our potential bestsellers. So, get ready to read 'Tomb of Terror', 'Tomb Runners' and 'The Journey of Terror' amongst many of the titles which you'll be invited to delve into very soon. In maths, we've turned our attention to learning about shape and have spent the week exploring different types of angles and identifying them in 2D shapes. We ended our week making our own model arm as part of our science learning about the human body. We identified the triceps and bicep muscles and by using elastic bands, explored how they contract and relax to help us move. On Tuesday afternoon #TeamHawks finished up our IT module. We have learned all about creating movement, lines and sprites in Scratch and can now programme a short computer game complete with algorithms based on events and actions. To be honest, it's blown my mind a bit, but we got there. On Thursday afternoon we completed our RE module about devotion, with your children writing persuasive pieces about what they are devoted to. From family to football and cats to baby brothers, we had a huge range of devotions. I have been so impressed with the children's knowledge about the Hindu Gog of worship – Krishna, and how much information about this cheeky God they can remember.

12/05/23
#TeamHawks have been as busy as ever despite another short week. In English, we've turned our attention to story writing as we'll begin to plan and then write our own Ancient Egyptian narratives next week. In preparation, we've been practising writing dialogue and remembering the rules of punctuating speech. We've also been looking at the techniques author's use to build up tension and have practised varying the length of sentences to add drama and suspense. The children's writing has been incredible and I am so excited to read their finished stories – I think they'll have me on the edge my seat! In maths, we've been applying all our learning about telling the time and the 24-hour clock to calculate time durations and solve some very tricky problems. It's been fantastic seeing the children drawing on their knowledge and employing their skills so confidently. Yesterday afternoon we enjoyed a brief moment of sunshine and got out of doors. Thanks to many wonderful donations, we have a great deal of plant pots, seeds and a beautiful array of vegetables to grow. #TeamHawks, got to work potting on peppers, watering pak choi and weeding the spring bulbs. Others made bug hotels for our much loved insect population and lots of tidying of our outside area took place. The children worked really hard. To finish the afternoon, we got the opportunity to pull up our carrots, which we planted in September. After giving them a thorough wash, we ate the fruits of a labour and lamented about what great green fingered growers we are!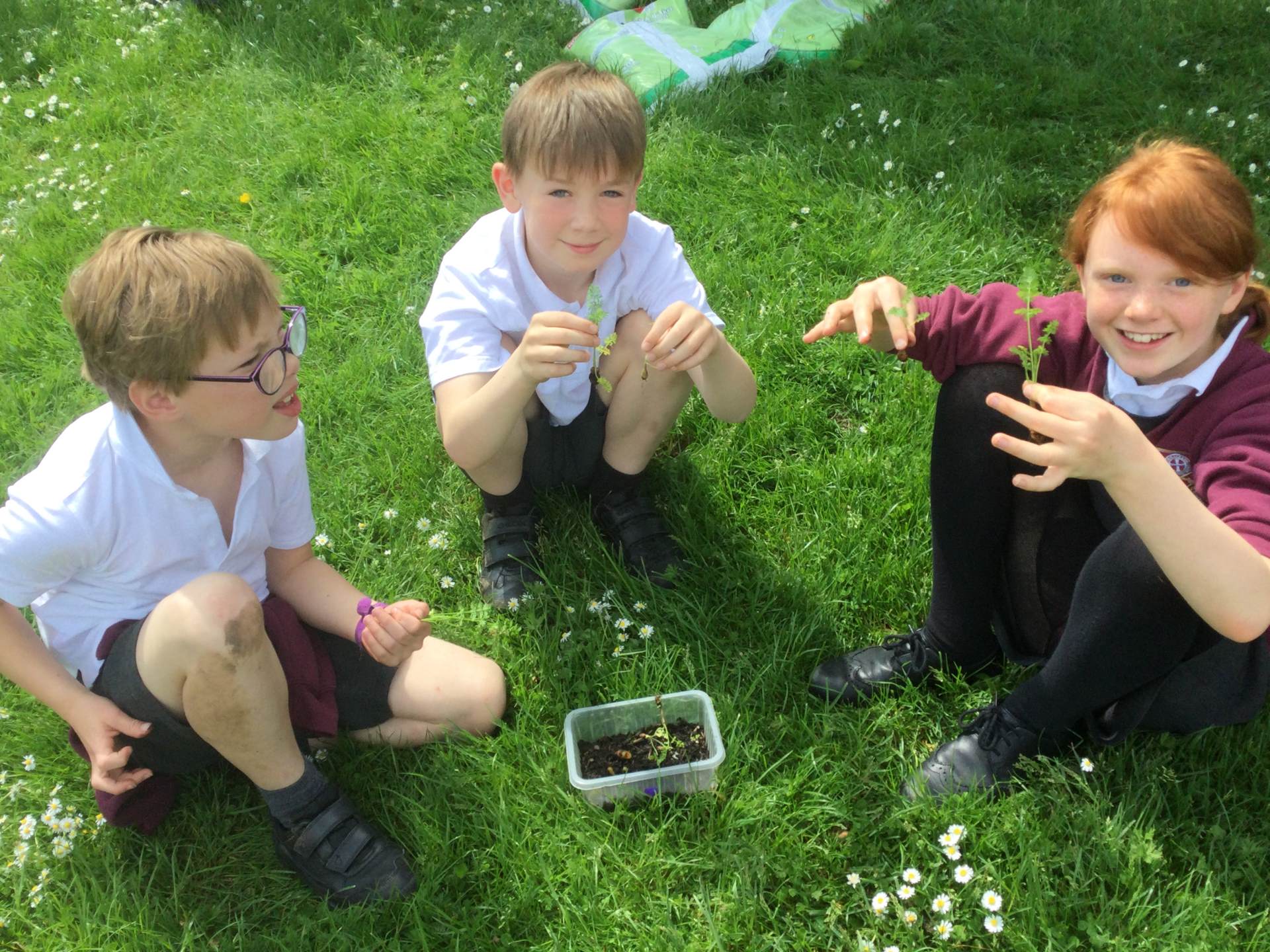 05/05/23
Despite only being in school for four days this week, we've managed to pack a lot in! In English we've travelled back in time to November 1922 and imagined that we were Howard Carter, the famous Egyptologist and Archaeologist. We discovered more about his quest to discover the hidden tomb of King Tutankhamun and wrote a dairy entry about his adventure and ultimate discovery of the boy king's treasure. The diary entries were superb and really showed the rollercoaster of emotions Howard Carter would have felt. As well as learning about Ancient Egyptian Kings, we've also been preparing ourselves for our own King's coronation. The children have worked so hard to learn the Coronation Day song and it has been a joy to hear them perform during the week with such energy and enthusiasm. As part of the celebrations, we have also enjoyed making our own crowns, flags and King Charles portraits. The children have also explored the lives of past British Kings and Queens and ordered them chronologically by making a British monarch timeline and discovered lots of fascinating facts about our rulers of the past.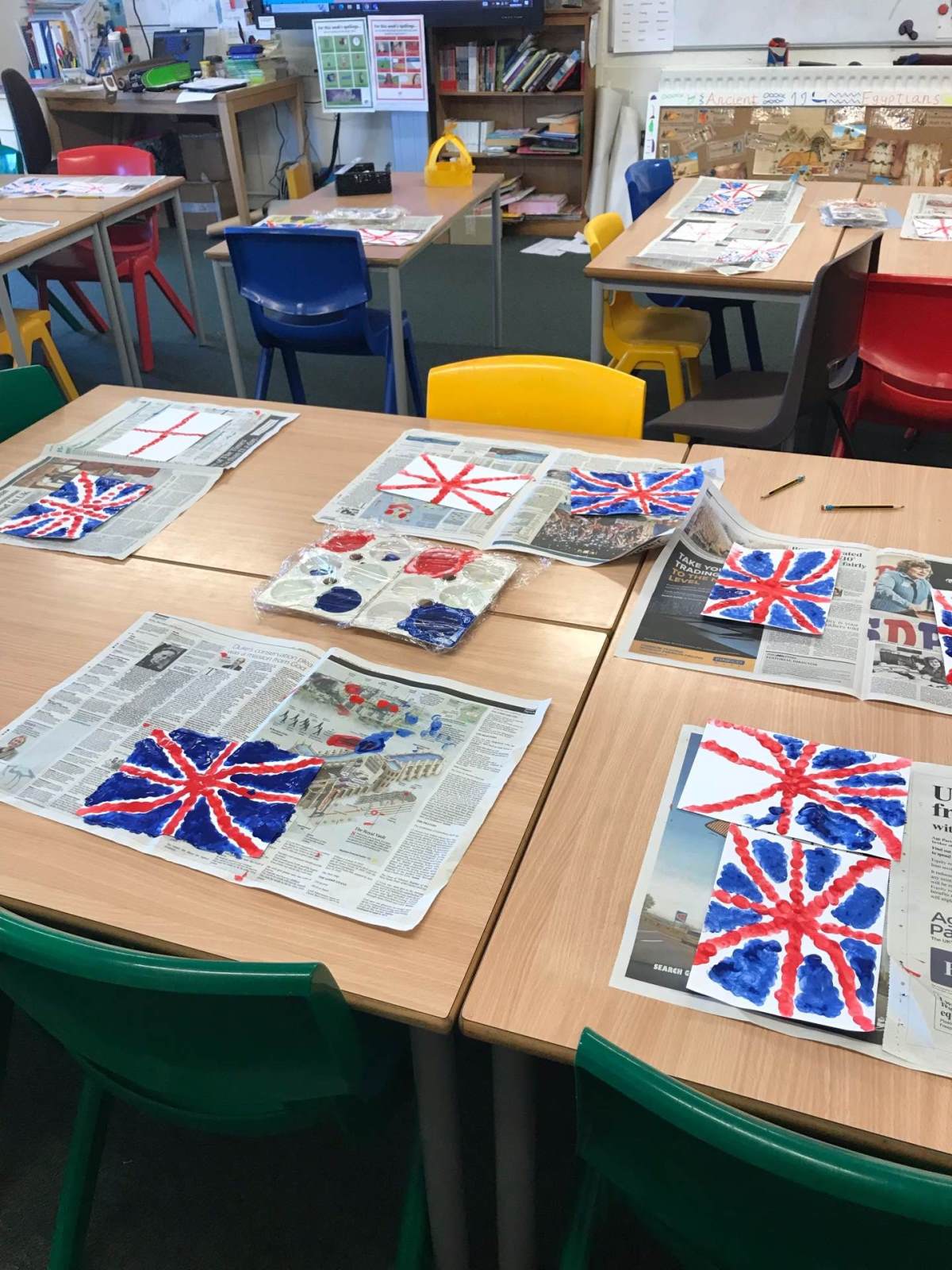 28/04/23
Team Hawks have had another jam-packed week! In English, the children have been writing diary entries about discovering an ancient Egyptian tomb and finding a hoard of long-lost treasure. Their writing has been superb and we are so proud of their efforts and their writing outcomes. In maths, we've continued to focus on time this week but have moved onto learning about the 24 hour clock and converting between this and the 12 hour version. As part of our learning about the Ancient Egyptian civilisation, Hawks have also been studying hieroglyphs and how they are a form of code. We have discovered the Rosetta stone held the key to deciphering the code and because of this discovery, we can now read hieroglyphs. After an awesome hieroglyph treasure hunt, we have used our knowledge of coding and decoding to begin to understand coding within the computer program Scratch. This week we have debugged and learnt how to add an event and action to code our sprite to move. Needless to say, the children grasped this far quicker than any of the adults!
21/04/23
What an exciting start we've had to our summer term! On Monday, the children were puzzled to find that our classroom had been transported thousands of miles to the land of Egypt where they had the chance to explore an ancient Egyptian tomb. Bravely, all ventured past the cobwebs and spiders and with their trusty torches explored the many ancient treasures within the long-forgotten tomb. This then led us to ask our enquiry question for this term: what drives us to uncover mysteries? We already had so many ideas and it left all the children excited to explore this question further and find out more about the Ancient Egyptians. As we continued through the week we learnt about when the Ancient Egyptians ruled and were amazed to find out just how long their civilisation was around for – nearly 3000 years! We then thought about what questions we have about how the Ancient Egyptians lived and how different their lives were to ours. In maths, the children have been learning how to tell the time using an analogue clock. All have done a fantastic job so please encourage time telling at any opportunity at home so they can show off their skills!
31/03/23
What an amazing term we have had in Hawk Owls! It has been great to see so much personal growth and academic growth across the class. The children continue to do their best and support each other, our 'whole team' ethos really helps them to understand each other and help each other navigate life's journey. This week we have been in full Easter mode, creating beautiful cards, scrummy fudge, poetry and our own Easter garden for the school service. We have had a little time for academia too, learning rhymes about months and days in the year, learning how to use and read a calendar and remembering how we tell the time. If your child is unable to read the time on an analogue clock, please help them with this over half term, as in year three they are expected to tell the time to the nearest minute. Children can find this skill tricky with the compression of a classroom added into the mix. When we return I will spend much of my time at Micheldever, but I know Ms White has some incredible things planned for Hawk Owls and I will look forward to hearing about these when I visit during the week. I hope you all have a wonderful Easter break. Thank you for such a brilliant term!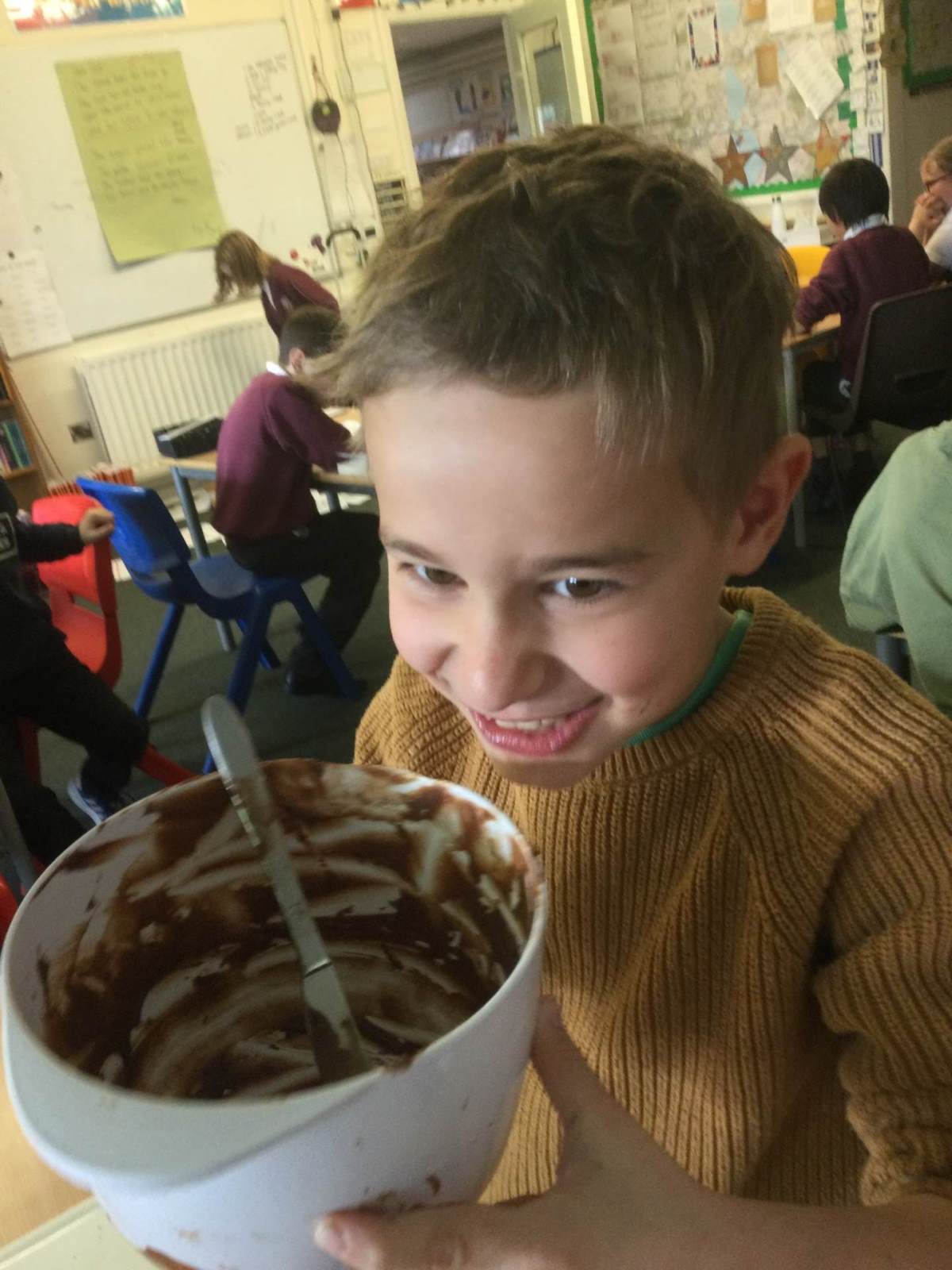 24/03/23
What a journey we've been on this week! We have become detectives in the hidden language of mathematical word problems and can now breakdown the problem into its basic parts and understand what it is asking us to do. We can also answer them and evidence what we found along the way! What incredible mathematicians. To end the week and our project learning, we learned about and celebrated the Hindu festival of colour- Holi - completing the day by throwing coloured powders which represent spring, calmness, love, joy and freedom. This was so much fun! We were also observed at windows across the school by other children who thought we might be a bit crazy! So it turns out, according to Hawk owls, you most certainly DO NOT need to be an adult to change the world. In fact, they have determined, you can probably do a better job if you're a child! This term they have grown into the most aware, respectful, global citizens. And as the future of our planet, I am assured, we are in the safest hands possible. On to Easter!
17/03/23
Well, where on EARTH do we start with this week?! Firstly, it is such a joy to be back in the room where it happens. Thank you for all the well wishes, check-ins, get well gifts and thoughts. I am much recovered and being back with your children has definitely helped with the last part of that journey. This week has been incredible. Monday saw #TeamHawks prep for our COP27 climate change conference. We delivered some of our presentations - which have been outstanding - and thought about permafrost, glaciers and icecaps, particularly in the Alps. We also found proof of melting glaciers in the discovery of a 5,200 year old murder recovering itself in 1991. Ask your children to tell you about Otzi the Iceman. We have also spent time this week understanding how we should answer word problems, using the RUCSAC framework to break answering down into six steps. This approach has helped with question answering and also explanation, which is a key part of deepening children's understanding of their mathematical strategies. On top of all of this, we are also completing our sculptures this week based on the work of Yayoi Kusama. They are stunning. I do hope you all have a restful weekend, I send extra special Mother's Day wishes to all the wonderful #TeamHawks Mums. You are all wonderful!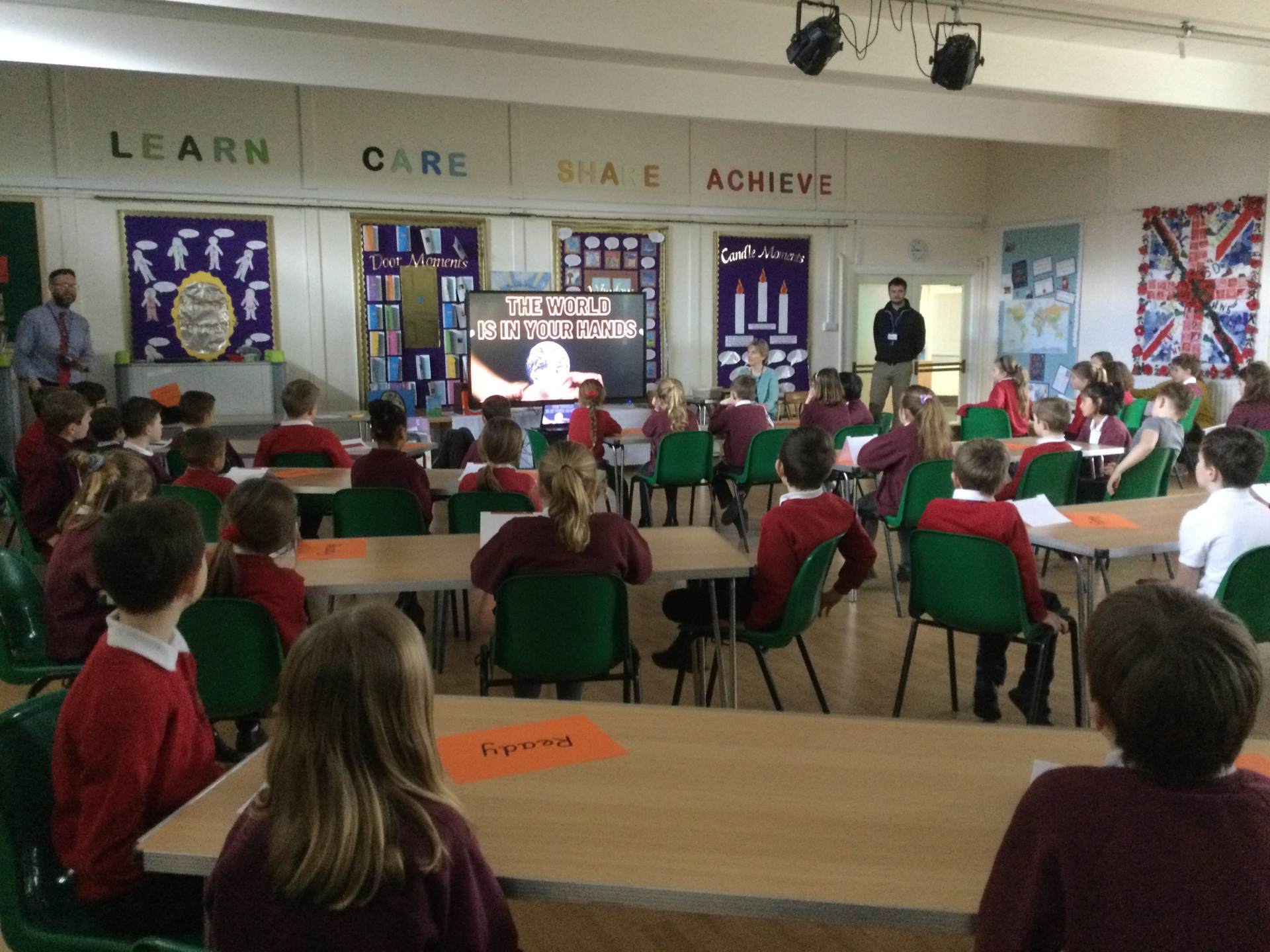 10/03/23
What another busy week for Team Hawks! In maths, the class have worked exceptionally hard to become confident in solving division questions using the bus stop method – it's a tricky calculation to grasp and they've all shown tremendous determination and persistence. In English, the children have continued to practise writing explanation texts with an emphasis on using cause and effect conjunctions. We've also been developing our knowledge of the different climate zones and have been learning more about climate change in preparation for next week's COP27 which we are all very excited about. We ended our week with a fantastic author workshop run by Stephen Pass who wrote the book 'Madge the Mermaid.' We were hugely inspired by hearing how Stephen developed his initial ideas into the fantastic book which we enjoyed reading together. Stephen also encouraged us to use our imaginations to make a first draft of our very own book!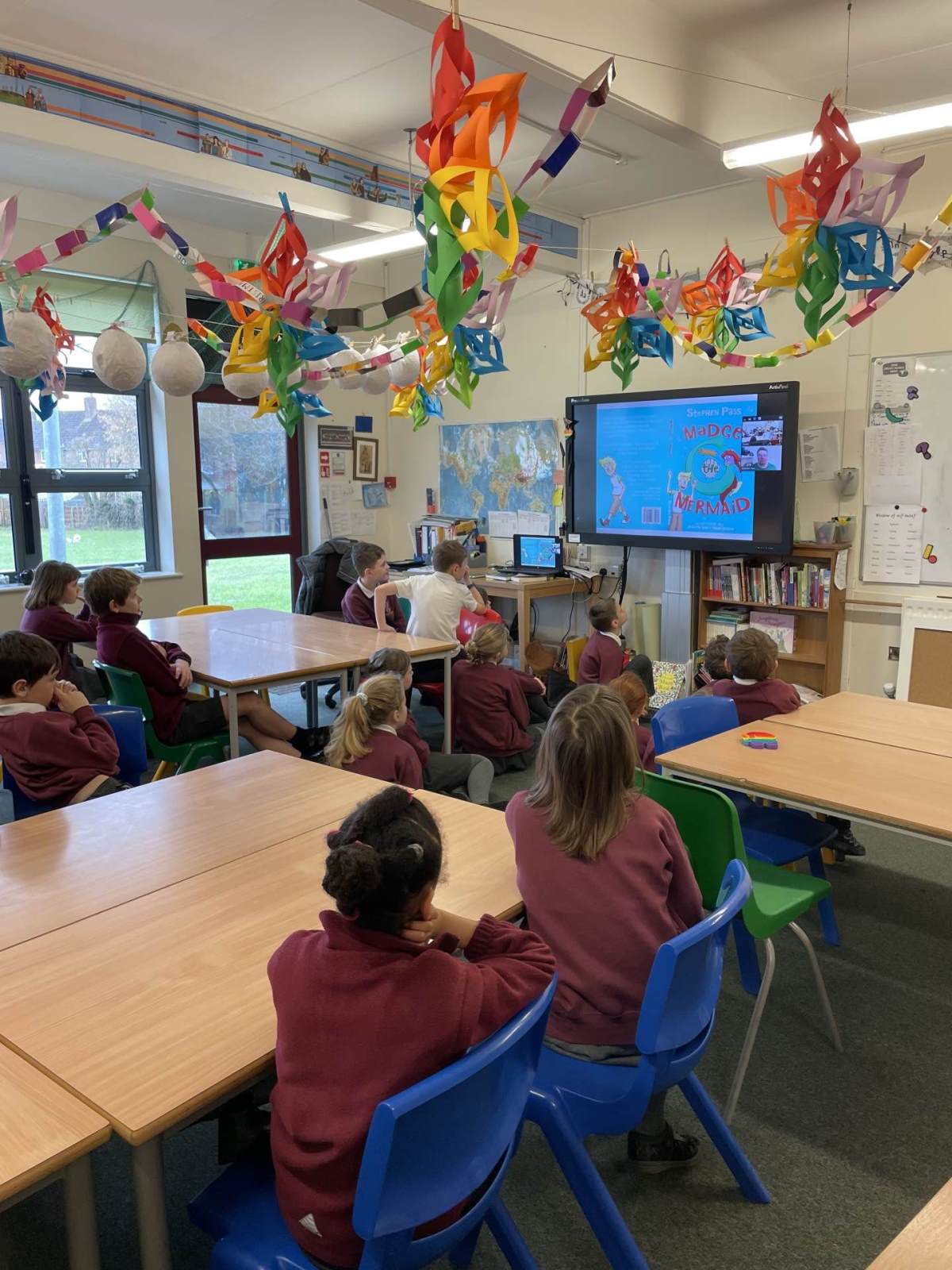 03/03/23
It's been another busy week in Hawk owls. We have spent our afternoons paper macheting and the children are so excited to be creating a final piece of artwork to wow you all with at the forthcoming exhibition. In English, we have been focussing on explanation texts and recognising all the features of these so we are ready to write our own. The children have also started their geography learning and had a morning dedicated to studying all about the Alps. The children will use all this new knowledge by writing their own explanation text about how and why this area of the world is changing due to climate change next week. We all thoroughly enjoyed our world book day at the end of the week and loved reading and sharing stories with the snowy owls and choosing a new book to take home and treasure from the book swap.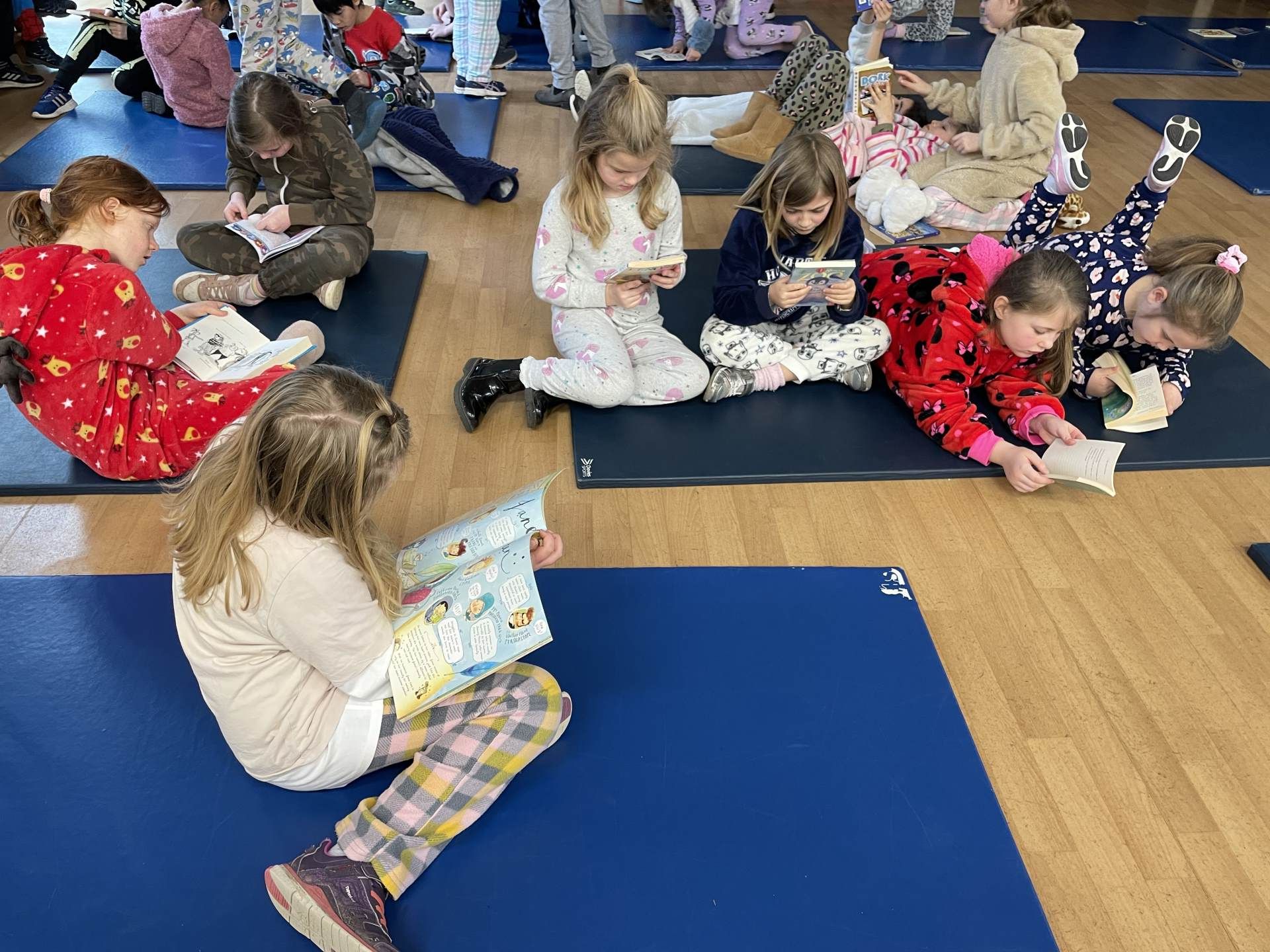 24/02/23
We have begun, in #TeamHawks to unpick our third topic question - How is the world changing? To unpick this, we have explored climate change, weather, and begun to think about our carbon footprint. We have also located and measured the South Downs, located many UK counties and begun to label cities and features within the country. In English we have set about understanding what plans are for to help us become better writer. We have been making potions and writing plans for how we would use them (if we ever needed to be invisible, a frog, making a wish or falling in love). This was a really enjoyable task and helped the team understand how important plans can be. In maths, we have continued to build on our knowledge of multiplication by using column multiplication. This is a really tricky strategy but the children have persevered and are making progress. Next week we will be moving on to division, factors pairs and multiples. Thank you for all of the presentations that have arrived so far - a reminder they are due in by Monday the 6th March. Have a great weekend all
10/02/23
Somehow, we find ourselves halfway through the school year! The children are definitely ready for half term and are well deserving of the rest. This week has been wonderful. When the children put their future role outfits on, on Tuesday, they immediately began to become their future selves. Role play began, without prompt and the children just immersed themselves in play. We had vets surgeries popping up, children buying land so others could engineer buildings on it. We had sports matches taking place and art and design happening. Watching an ecologist have an in-depth discussion with a member of the SAS, an archaeologist and a YouTuber will stay with me for a long while! It was such a delight to watch the children at play, completely uninhibited. For a while, the adults simply allowed the children to take the lead and enjoy their play, before we settled down to begin our writing. This week we completed our unit on electricity. The children are now experts in the field of circuits and what they need to flow. They understand that a switch closes or opens an electrical circuit to provide with what we need. We have loved this unit of science and are looking forward to revisiting it when we build our sculptures after half term. A gentle reminder that presentations for your child's country needs to be handed in by Monday 6th March. Please let the office know if you are unsure of which country you need to build a presentation for.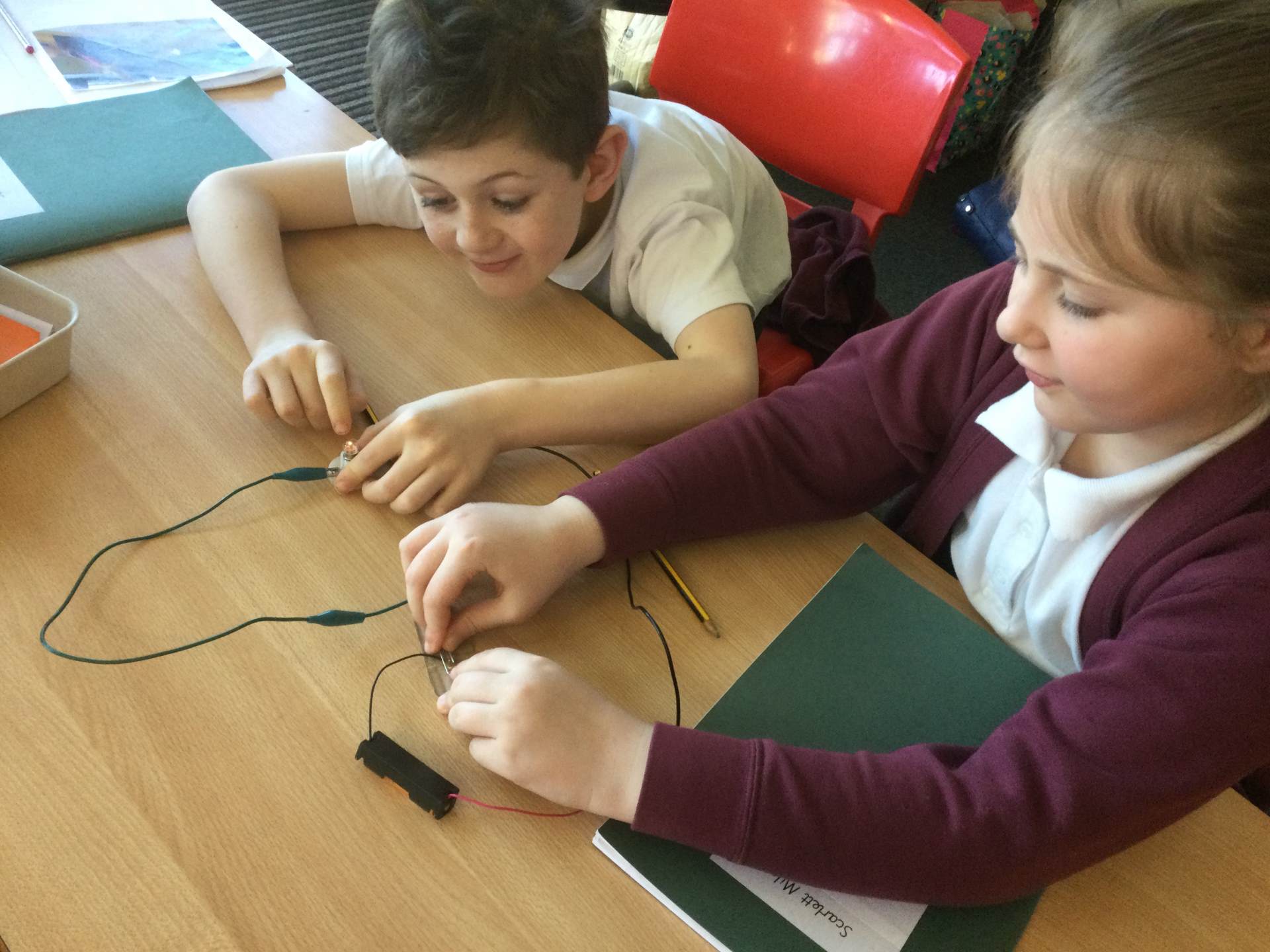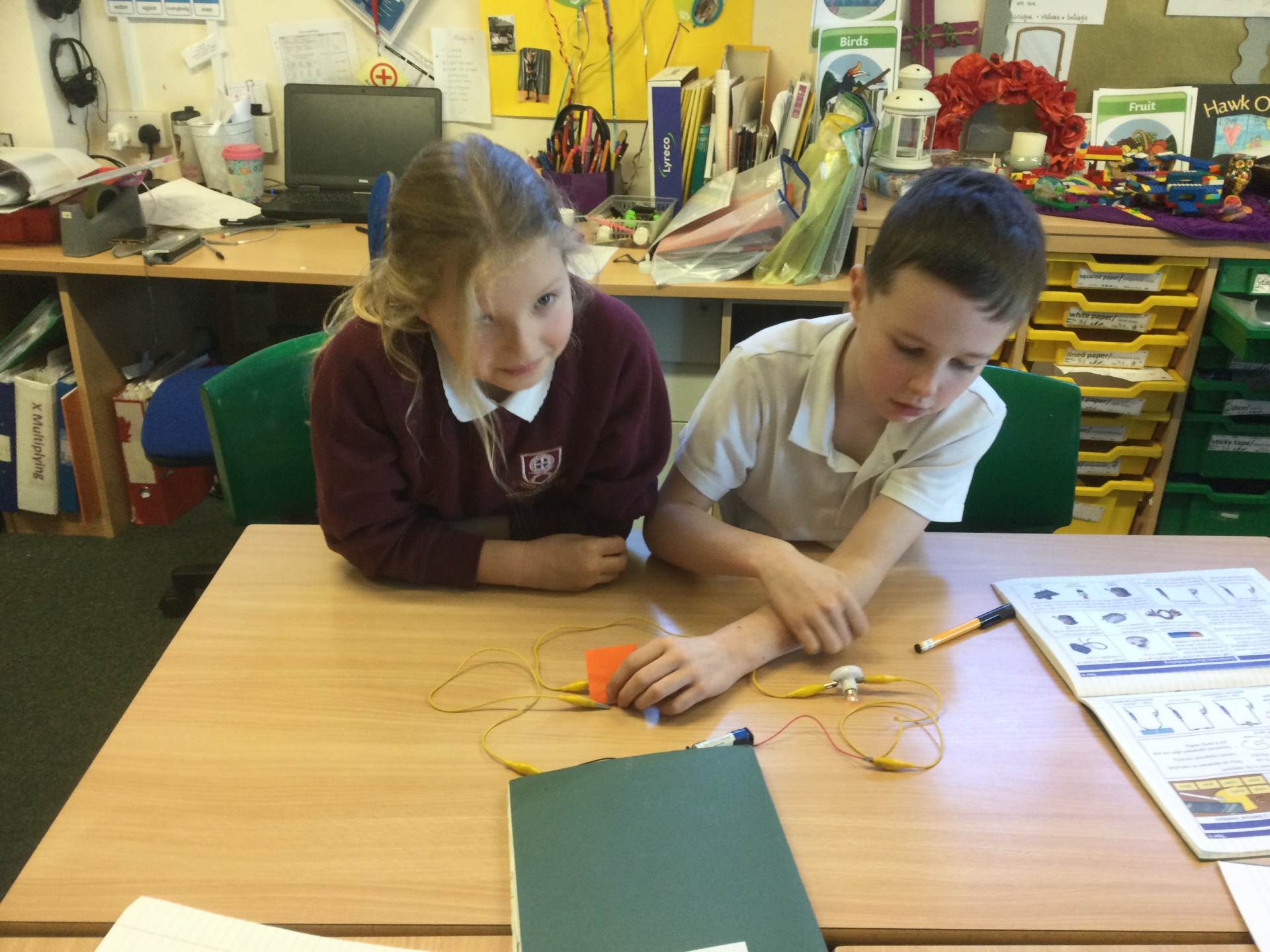 03/02/23
#TeamHawks have been committed to their learning this week, endeavouring to understand and be able to write subordinating and relative clauses. This is no easy task, as on top of that they have attempted to embed them. This has definitely been hard, but they have persevered and been resilient. More learning on this will come, but for now we are happy with our progress in the area. We have made use of the online sequencer this week for music - your children may have delighted you with some musical compositions! The classroom was a buzz with electric guitars, grand pianos and drums on Tuesday! Of course, we also learnt about the great artist Nina Simone, both as a musician and as a civil rights activist - ask your children how brave she was at 12, when she refused to play her concert. That wasn't all that was exciting! On Thursday morning we spent time building circuits and understanding what insulates electricity and what conducts it. This was great learning and active problem solving! Have a restful weekend all.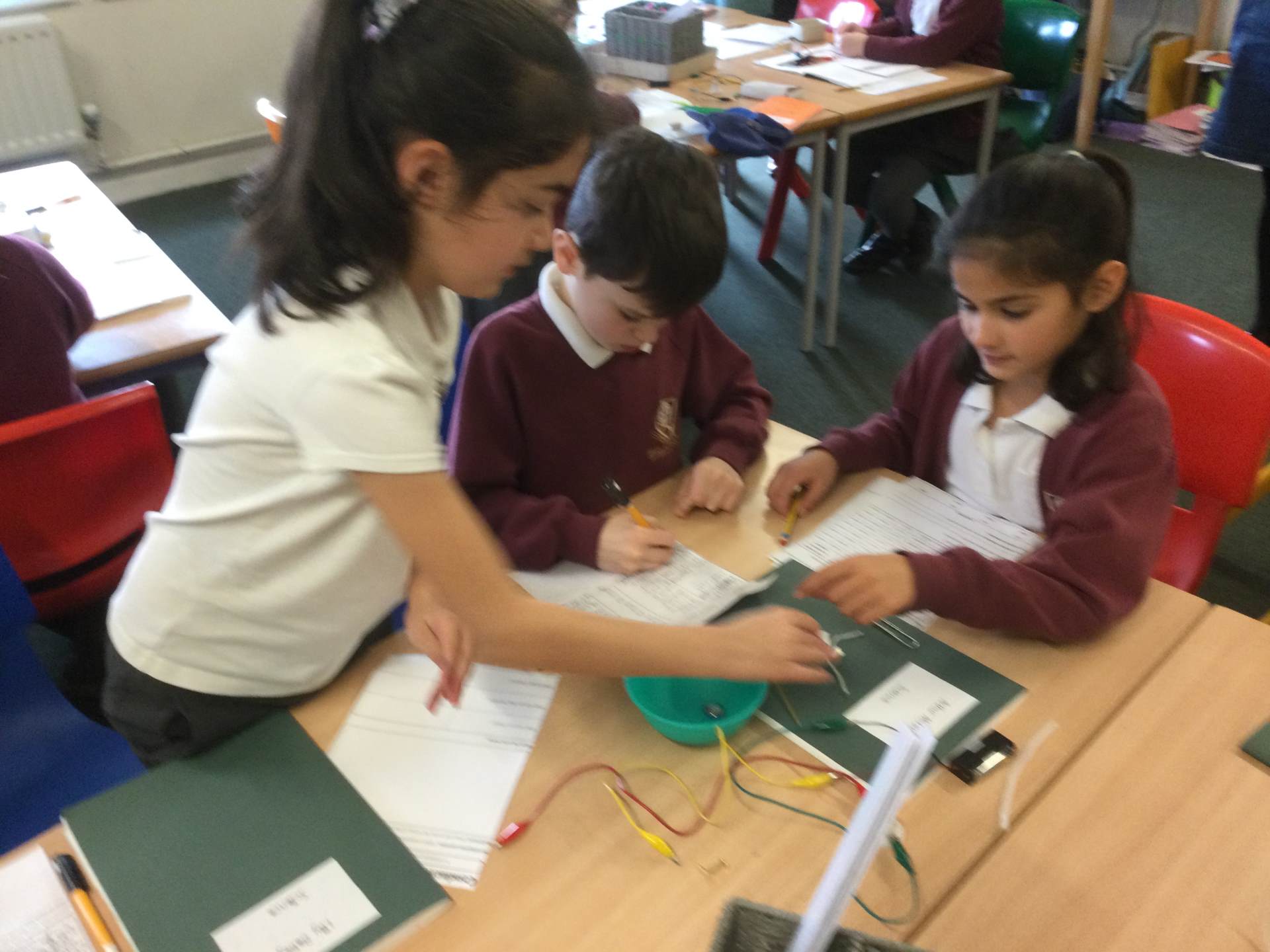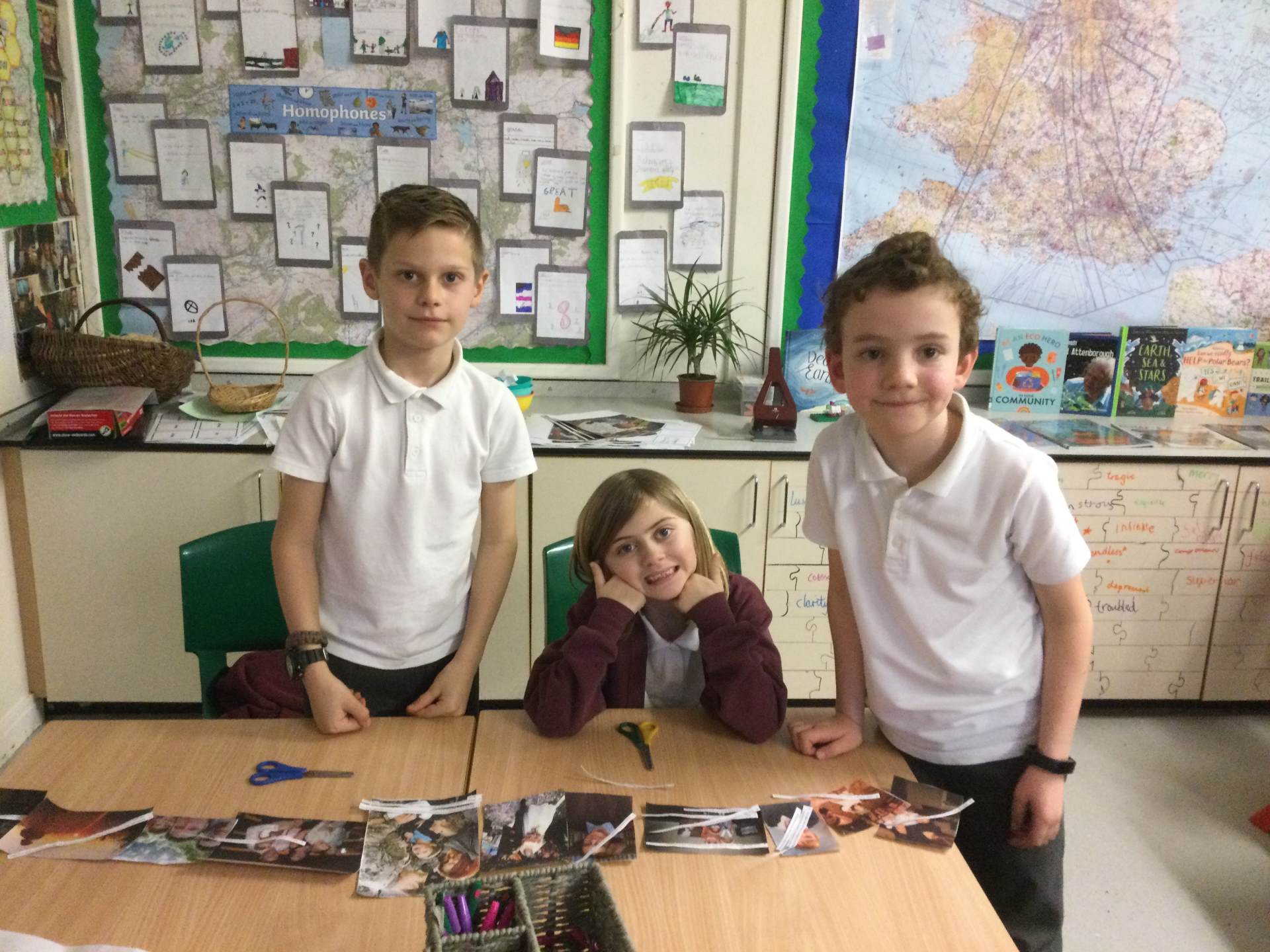 27/01/23
#TeamHawks have been getting creative with Lowry paintings this week. Their pastel versions of Lowry's industrial style paintings are brilliant and capture the mood very well. We have also been getting creative with vocabulary. We have experimenting with 'regular' words like small, big, happy and sad and blowing them up using dictionaries and thesauruses to find synonyms which are vivid and spectacular. Words like melancholy, luminous and microscopic have been replicated on a vocabulary jigsaw. This was great fun! In science this week we have been creating series circuits with electricity. Lighting bulbs, running motors and sounding buzzers was brilliant, next week we look at different conductors and insulators. We end our week, writing our own version of the Christian Creation story. We have really understood what the term creation means to us, and what it means to different religions. We have discovered what it means to Hindus, Muslims, Buddhists and people of both the Jewish and Christian faith. Bringing all of that together tomorrow, we write our own versions, showing the knowledge and understanding we have learned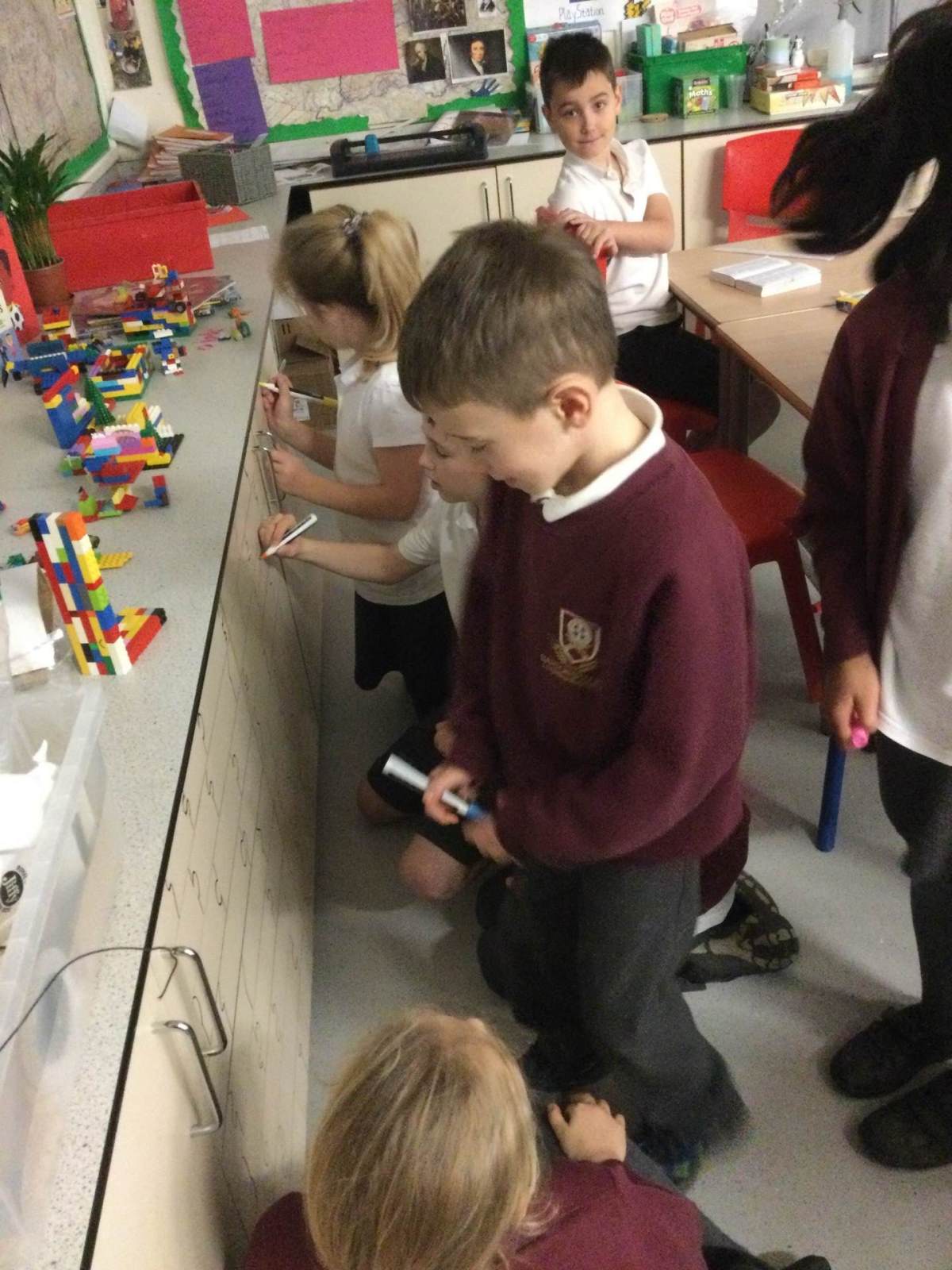 20/01/23
Happy Friday all! This week has answered our first learning question 'How did adults change the world during the Industrial Revolution?' This has been an interesting start to our project and the children have been really involved in the inventors and their inventions. We completed the unit with a great experience. We were visited by Mr Cousins, who rode onto the playground on a Victorian invention - The Penny Farthing! We were amazed that he could stay on it and the children had so many questions about its design and structure. This was a great way to bring the Industrial Revolution to a close. Next, we begin to explore 'How are people trying to change the world?'. We will be looking at individuals who have a story to share about how they forced change. This will be an exciting part of the project. Last night children were given their homework country. If this has been 'lost in transit' please let me know and I will email you a copy. Every Monday #TeamHawks flick through a positivity book, I was given for Christmas, to find a positive statement for the week. This week Martin Luther King told us if we can't fly, we should run....but whatever we did it was important we kept moving forward. To compliment this, I found a video that we watched for class worship. The children really wanted to share it with you. Below is the link! Make sure you have tissues at the ready! https://www.passion-pictures.com/project/erste-group-hannabumblebee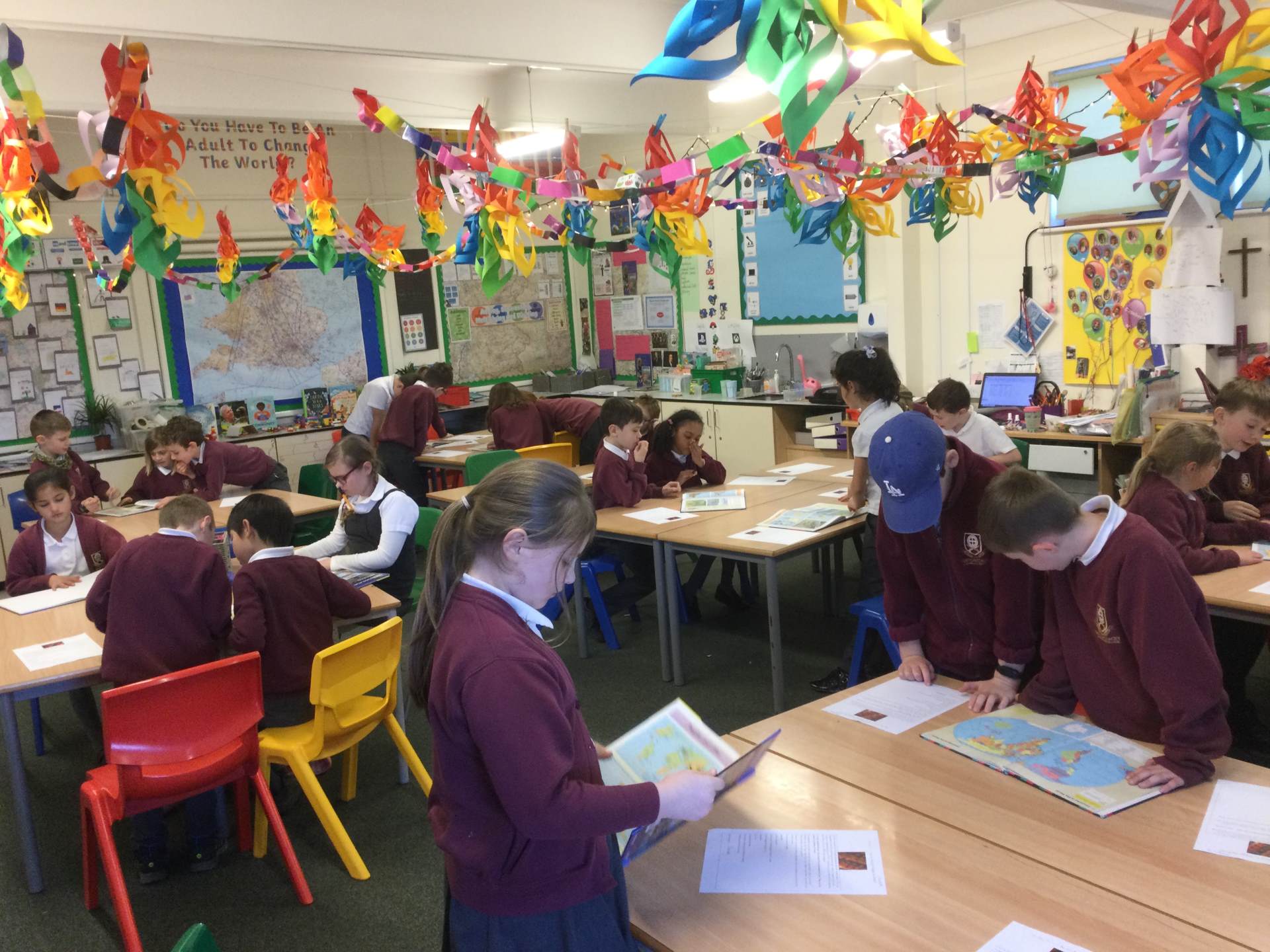 13/01/23
This week we have been thinking about great inventors of the Industrial Revolution. Isambard Kingdom Brunel, George Stephenson, James Watt and Michael Faraday have all been prevalent characters in our learning. On Monday and Tuesday of next week we will be using the inventors to write a non-chronological report about their inventions. The plans we made of these already, which include paragraphs and present perfect tense, look fantastic!
At the end of last week we celebrated with our new years party: huge thanks to the DJ Fire team who created a playlist of all of our favourite songs and made sure we all had a great time. There was some funky moves and great singing from #TeamHawks! It was a real pleasure to watch them all enjoy themselves and let their hair down a bit.
New spellings are on Spelling Shed and updated Times Tables are on TTRS, please do use these great resources!
Homework countries and idea will come out next week, keep your eyes peeled!
Have a great weekend.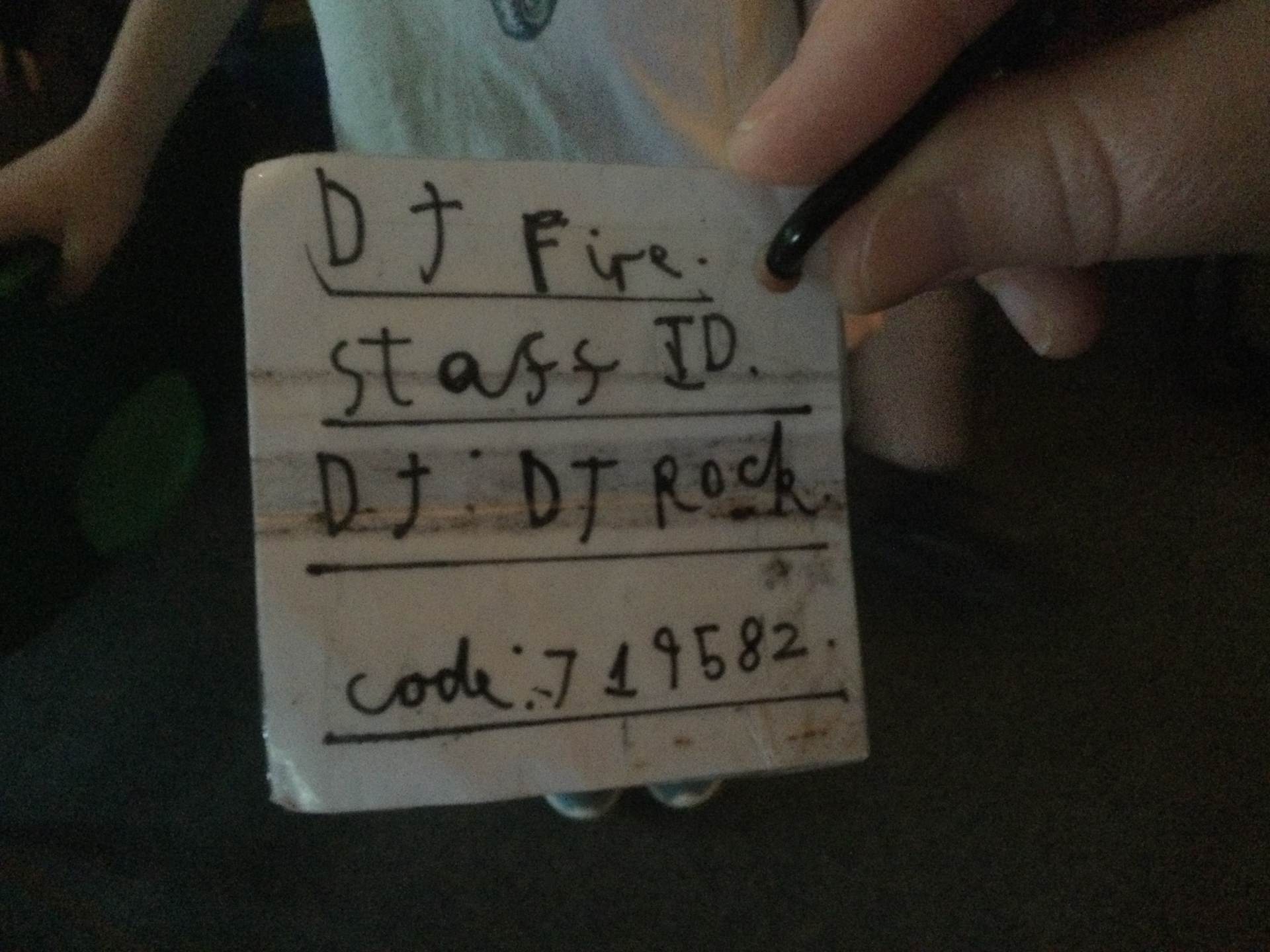 06/01/23
Happy new year! I hope you all had a restful and peaceful Christmastime. The Cobb family certainly did!
#TeamHawks welcome 2023 with a celebration of who they are. Today, they celebrate themselves through their 'New Years' party expertly DJ'd by DJ Fire!
We have begun to look into and answer our first question of the term- How did people change as a result of the industrial revolution?
#TeamHawks have been really invested in Isambard Kingdom Brunel and his mighty tunnel building.
Yesterday afternoon we spent time unravelling homophones and playing matching pairs with our words- spelling homophones and near homophones correctly is an important part of the LKS2 curriculum. Ask your children to tell you what a homophone is and see how many you can come up with!
Have a fab weekend.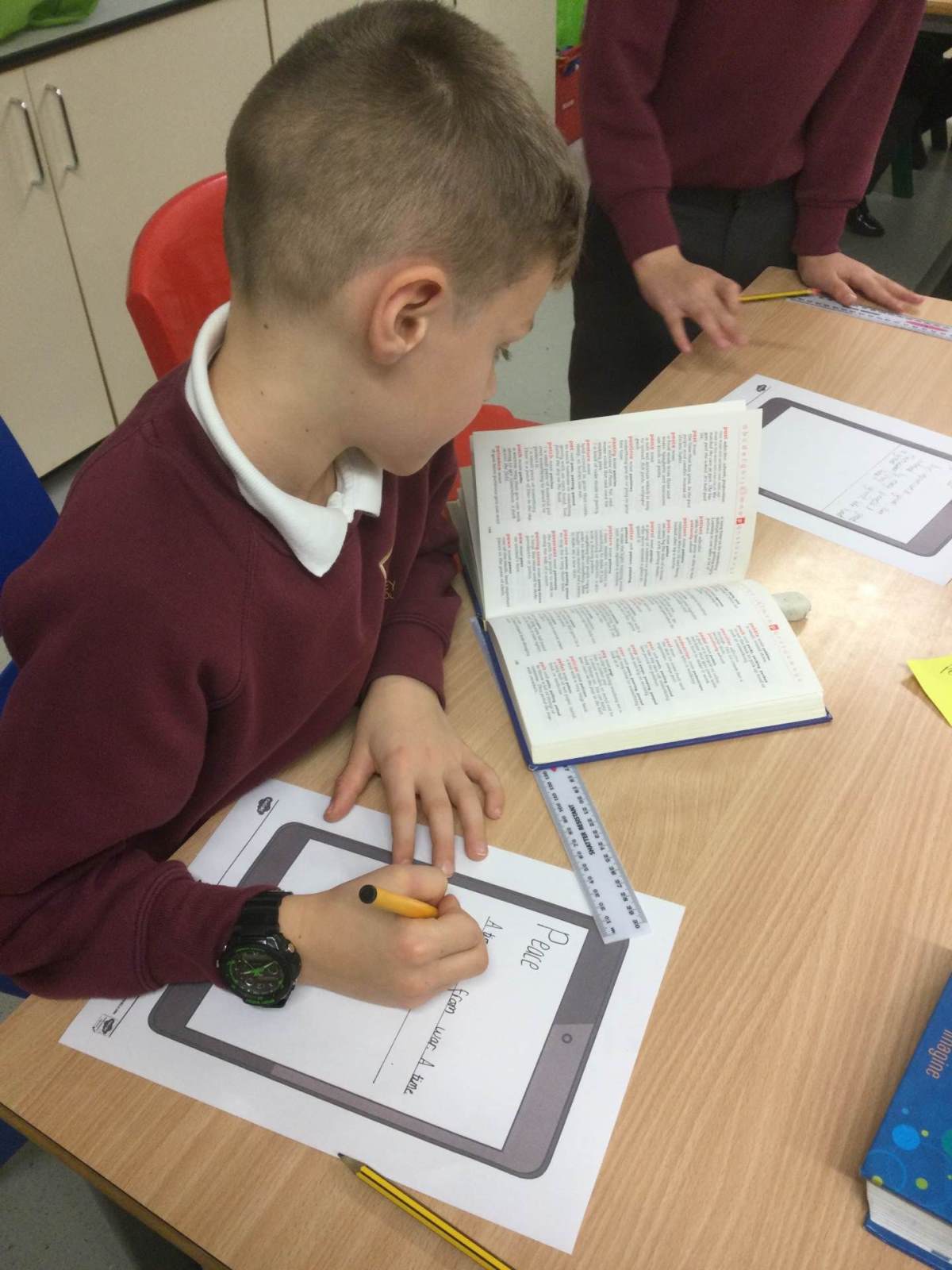 16/12/22
Limping into the end of term come Hawk Owls! Goodness me, so many children have been missed from the classroom this week!
I must begin by letting all Hawk Owls, who haven't made it to school this week, know that we will hold a New Year's Party in the first week back, so that you all get to celebrate too!
This week has been a lot of fun. We have crafted, played, danced, eaten and shared in the joy that Christmas brings.
The term has been fabulous. The sheer amount of knowledge your children have taken on is pretty phenomenal. They have certainly earned a rest over the holidays.
Below is a link to the Blooket Christmas quiz I have made, which we are using in the classroom this week. This is by no means homework, or a required activity; just something to entertain the children for half an hour if needed! It's available until December 29th.
All that's left to say is thank you. Thank you for gifting me with your amazing children every day. I am so excited to see them all in January for an exciting term.
I hope you all have a peaceful, calm, joyful Christmas.
#TeamHawks
https://play.blooket.com/play?hwId=639b4d0a43b6ff55512b4a03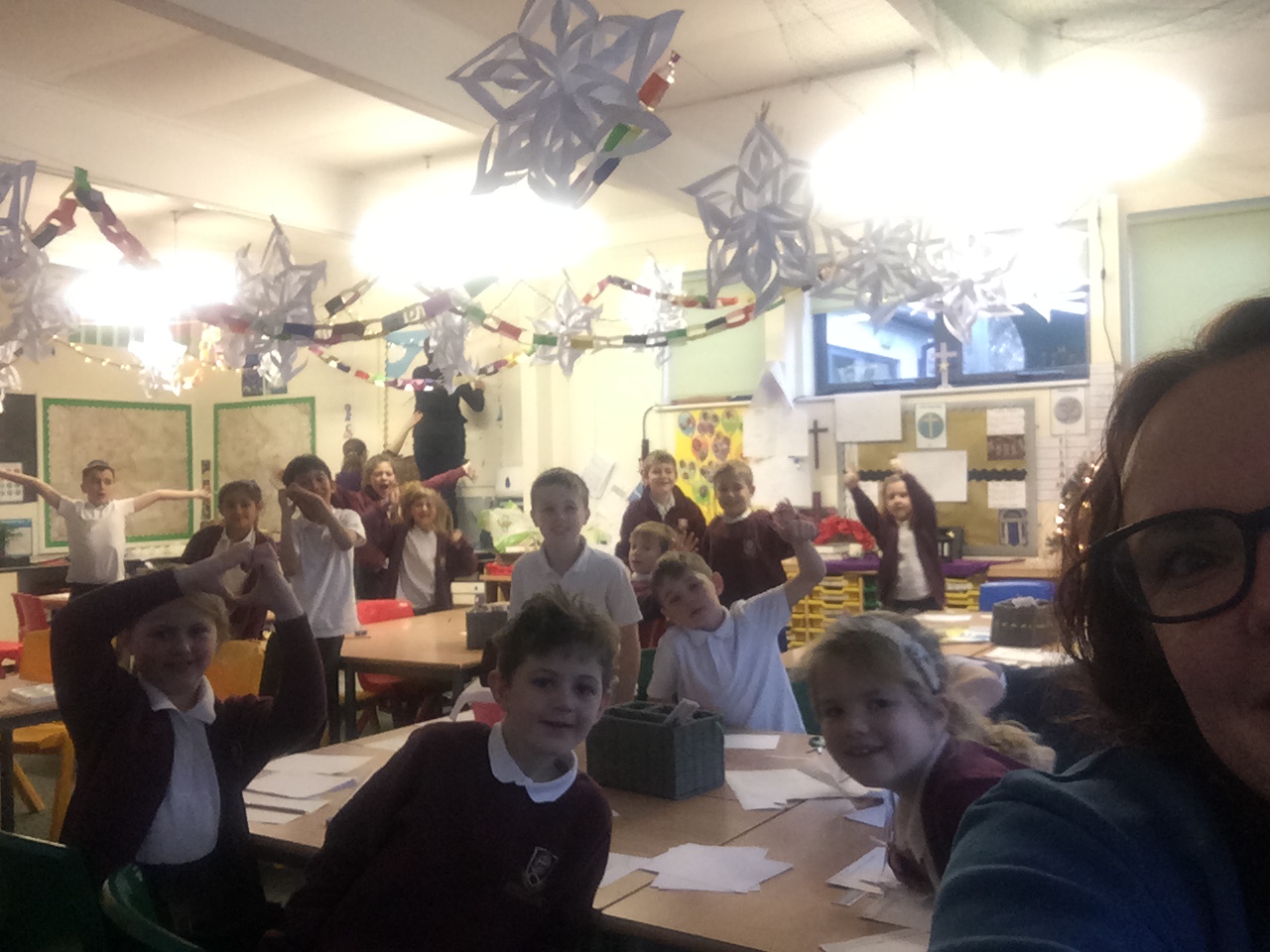 09/12/22

This week has been so jam-packed, I had to check back through my planning to remember what we've been up to! From maths assessing, to story writing with speech and fronted adverbials, to discovering who Mary was, prayer writing and Christmas crafting; we have been super busy Hawks!
Thank you to all parents who came to exhibitions, we hope you enjoyed looking at our hard work. I am sure you can imagine how much work goes into producing it, and that really is the tip of the iceberg in terms of work we've completed. Your children really are amazing! As we find ourselves at the end of the Autumn term, their books are brimming with work and projects and learning.
We were lucky enough to watch the KS1 Nativity dress rehearsal earlier this week - which was amazing. Hawk Owls send their congratulations to KS1 for all of their fantastic performances.
As Christmas is upon us, we have decorated the classroom with glorious paper stars, beautiful paper chains and twinkling fairy lights. We have been feeling very cosy in our nest this week and are really looking forward to wrapping ourselves entirely in Christmas festivities next week!
We are particularly excited by our party on Thursday afternoon (which children can bring a change of clothes for) which will be hosted by DJ Fire and include Christmas scones! Exciting times for #TeamHawks!
01/12/22
Today marks the end of our Anglo-Saxons and Vikings topic and we have answered the question - How are Nations Formed?
We understand that the movement of humans over time has brought education, law, diversity, new cultures and unity and from this, nations are formed. Hawks have loved this topic, really getting into the spirit of unearthing why some tribes chose to raid. By looking at it from the perspective of both the raider and the raided they have formed balanced views on what the opinions of both sides would be.
This week, to end our topic, the children have recorded their Battle of Hastings podcasts with great dramatic flare! We have also ordered the data we have been collecting from our carrot study and presented this data in pictograms and bar charts.
Now we move on to Christmas - we are really looking forward to some fun and linked activities happening alongside all the joy of a Barton Stacey School Christmas.
25/11/22
Hawk Owls have been using their new -found commentary skills to commentate on everything from football matches to horse races to adverts with gusto. This has been a great week of English in class, with their versions of commentaries for the various pieces becoming quite comical. We have included exaggerated language, modal verbs and a little hyperbole into them which has added to the storytelling. Next week, we will hone our skills to write and record our podcasts. We are all very excited about this!
In maths, after a highly successful fractions unit, we have continued our good work and understood how we calculate the perimeter of 2d shapes. Year four have gone a step further and explored ways to measure 2d rectilinear shapes. We are continuing to convert cm's, mm's and m's which has been a little trickier.
To end the week, we are spending time discovering the artist David Hockney, specifically his work 'A Year in Normandy'. This is a modern interpretation of the Bayeaux Tapestry, all drawn on an ipad. It's a remarkable piece, which should inspire us to create our own Bayeaux Tapestry, detailing the history of the Anglo-Saxons and Vikings and ultimately helping answer our project question - How are Nations Formed?
18/11/22
It was a real pleasure to meet so many of you at parents evening this week. Having the opportunity to share your children's success with you has been wonderful.
#TeamHawks have been busy, completely nailing fractions and unearthing the Battle of Hastings. Across the class we have partnerships and small groups researching and working on podcasts, so that they can create their own Battle of Hastings broadcast, complete with football style commentary, coming live from the battlefield! The children, as always, have met this challenge head on and are committed to becoming broadcasting legends! You will be able to listen to these podcasts at our end of term exhibition.
I am still hoping to have an early evening under the stars to read our Norse myths, however, the weather is currently set to rain for the foreseeable, so we'll have to just keep checking and holding out for a dry spell. If we manage to get it on the diary, it would mostly likely happen very early, as
11/11/22
Over the course of the week, we have spent time learning about Remembrance, our service personnel and rehearsing our service. The children are immensely proud to be representing the school, and of course, as a military wife, I am enormously proud to be helping #TeamHawks to fulfil this role. The children have been passionate about ensuring they do justice to the service and have taken their roles very seriously.
We have found time for fun this week too, going back over our Blooket quiz to make sure we are retaining all the learning we have done so far. I am so impressed at just how much information they can recall. We have also really enjoyed learning fractions this week- which was highly unexpected! The children have got really stuck into learning everything they can about them and are now experts!
Next week, we leave behind the Vikings, return to the victorious Angle-Saxons, and begin to move towards the battle of Hastings and the formation of a United Kingdom!
04/11/22
#TeamHawks have been on it from the get-go! Getting back into the swing of it after their well earned week off. In English we have been discovering Norse myths and creating our own mythical creatures to put into our own tales, which will be told one evening under the stars, just as the Vikings did- but with more coats! The date for this is to be arranged and will be weather dependent.
In maths we have completed our unit on multiplication, please use TTRS to maximise your child's knowledge; timetables are a fundamental part of maths, without the security of which, calculations will become quite difficult as we progress.
In PE, the children have begun to learn the skills of hockey on a Monday and are creating choreographed dance pieces on a Wednesday. This Wednesday's lesson was a delight to view as they rhythmically moved around the hall to the music; complete joyful abandon viewed on every person's face!
21/10/22
Well, there we are- half term. #TeamHawks have worked so hard, they are very tired but absolutely bursting with new knowledge! They make me incredibly proud every single day. An email has gone out about an online quiz set for half term homework- this will be open all holiday, with each 'play' of the quiz limited to 30 minutes. They can play it as many times as they like.
Last Friday we went on our school trip. This was a brilliant day and a real treat for staff to be able to spend time enjoying learning with the children. We took part in archaeological digging, made cord, built dens and tracked for wildlife. Jam packed from start to finish but wonderful!
This week your little popstars have been song writing in their newly formed Viking bands! We will be recording music videos before the week is out, these will be available to view at our exhibition in December. Our maths has moved onto multiplication, we've kept it light pre-half term and focused on our year group targets (year 3: 3, 4 and 8's; year 4: all of them!) but after half term we will begin to unpick formal method for much larger calculations.
Thank you for all of the support I have received this half term - #TeamHawks is definitely a great team. Have the most fantastic half term holiday, rest, eat well and enjoy some relaxing time.
14/10/22
Addition, formal and mental, have been our maths focus this week. The children have been amazing at understanding and applying carrying their numbers! I have been so impressed at their mathematical genius! We have returned to instructional writing in English, to help this we spent Tuesday making our own Viking longboats and making notes along the way so we could turn them into real instructions. The longboats are fantastic, and I am pleased to say, we are confident they won't sink, so there will be no need for Hawk Owls to change the course of British history, phew!!
We have been thinking about why the Vikings chose Britain to pillage and raid and how this was both different and similar to the Anglo-Saxons.
Today we are out enjoying our trip, dressing as Anglo-Saxons and building dens. A much-needed treat for Hawk Owls.
07/10/22
Your children have taken part in an incredible live lesson pack this week, working with renowned poet Tomos Roberts, to create Remembrance poetry. A selection of this poetry, which I can tell you is mind-blowingly good, will be performed at our Remembrance service in November. This service will be led by Hawk owls with more information, regarding the service, coming out in due course. All of the poetry will be available to view at our exhibition in December.
In maths Hawks have worked hard to improve their mental strategies. Understanding how to draw down on already learned information has been difficult for most of the children. At home, noting to your child when and how mental strategies are used mathematically would be a great help. Whether you are totting up shopping or estimating how long something is, or how many of something you have- discussing this with your child would be a great help in their future ability at mental maths- a skill we all use every day.
In Hawk Owls, we find ourselves on the precipice of a Viking invasion. The wood has been cut, the nails have been forged and the boats are ready to be built. We have discovered their reasons for planning an invasion, and have dealt with stereotypes. Exploring what stereotypes, like those we think of when imagining the Vikings, we might leave behind to be discovered by archaeologists in hundreds of years' time.
30/09/22
From making jam sandwiches to celebrating Diwali- this has been an immense week in the #TeamHawks Calendar. We began the week by editing our hot writes and ending our maths unit on place value. Moving onto new cold writes and maths.
We have begun to learn about writing instructions, and we have had to learn about these through our mistakes! I was a little mean and left the children to write their cold instructions without any help whatsoever- but this was all part of a master plan! The following day the children used their instructions to instruct a partner in making a jam sandwich, learning along the way what needed to be added to improve specificity. By the end we all had a fairly decent sandwich and set of highly detailed instructions. Hopefully, now we've learned our lesson, when we instruct the Vikings how to make a longboat, they won't sink!
On Thursday we celebrated Diwali. We have made Rangoli, watched the story of Rama and Sita, learned about lamps and light and shared in a homemade feast of chapati, bhaji, vegetable curry and pilau. The classroom smelled delicious, and the children ate, traditionally, with their hands (after a good wash!). This was a great discovery-based learning experience.
During our Harvest Live session this week, we learned about how carrots can help lower carbon emissions, photosynthesis and measured our own carrots, which are growing remarkably well!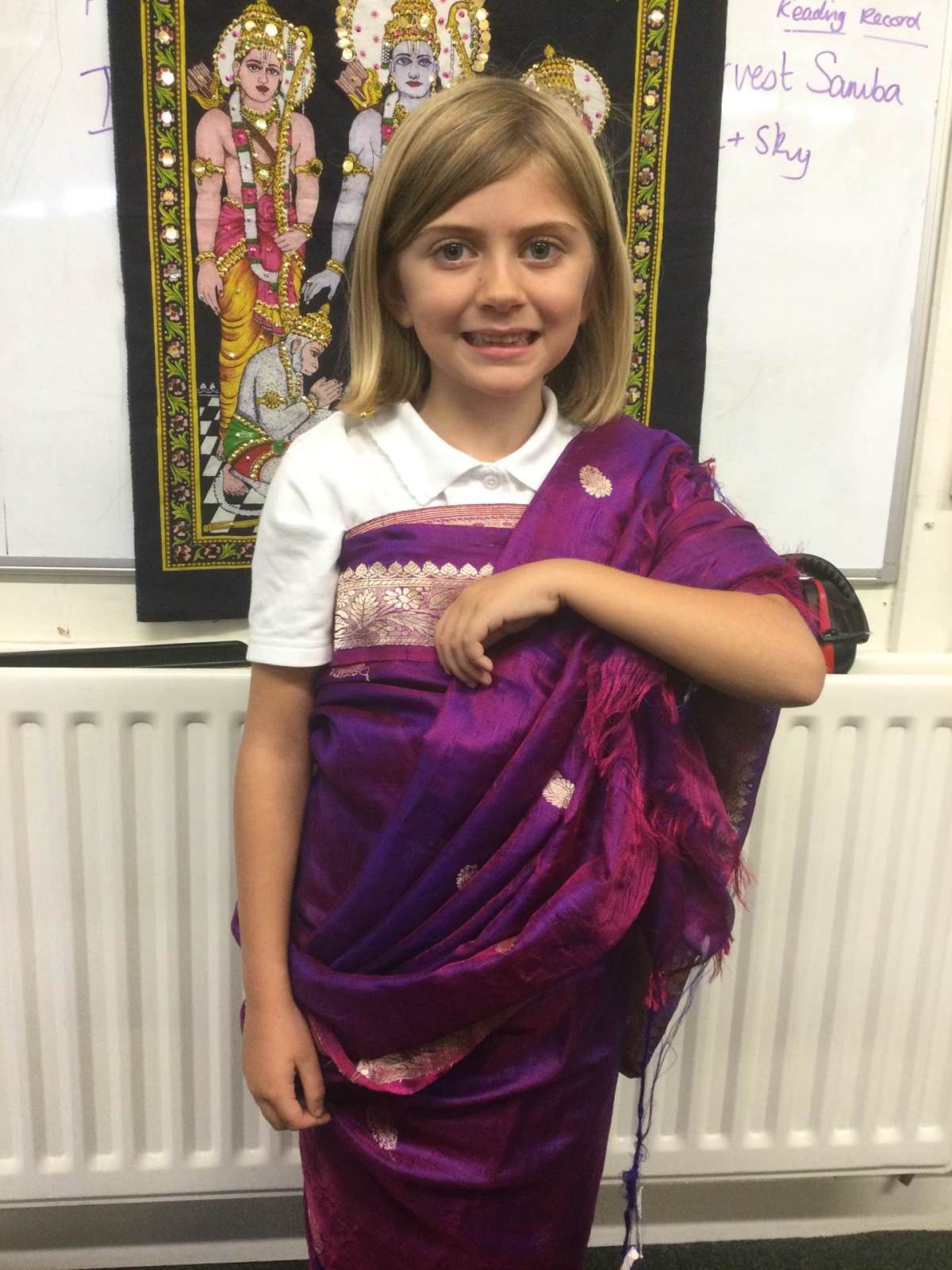 23/09/22
Somehow, we find ourselves at the end of another week in Hawk Owls! We have moved our focus from Anglo Saxon history, pausing to look into the Vikings next week. We can hear the Vikings preparing to invade and will begin thinking about writing instructions next week- so that we can make sure those Viking longboats have been built properly!
It has been a short week, following the bank holiday and funeral of the late Monarch. We have reflected on this in class this week, and talked about new beginnings and joyful memories.
16/09/22
#TeamHawks have been super busy this week! We have been learning about estimating on a number line, ordering numbers and comparing digits in maths, developing our story characters in English and planting carrots in science. The week has been full on!
On Wednesday I introduced your children to Blooket, which is an online quiz page which allows teachers to produce curriculum based quizzes that their classes can play. The children were assessed on their knowledge of the Anglo-Saxons so far, with all of them proving their stuff and answering the questions at great speed. We had a great time doing this activity.
This afternoon (Thursday) the children have begun a term length longitudinal study in science. They have planted carrot seeds so that we can watch them grow and collect data from this. This will support our science 'plants' topic, our ICT knowledge about forms and typing and our mathematical statistics later in the term.
Of course, this week we were also able to walk to the Recreation ground and pay our respects to Her Majesty Queen Elizabeth the Second. We laid flowers, labelled with a personal message and read poetry, written by Eagle Owls. The children were very respectful, and all staff were very proud of them.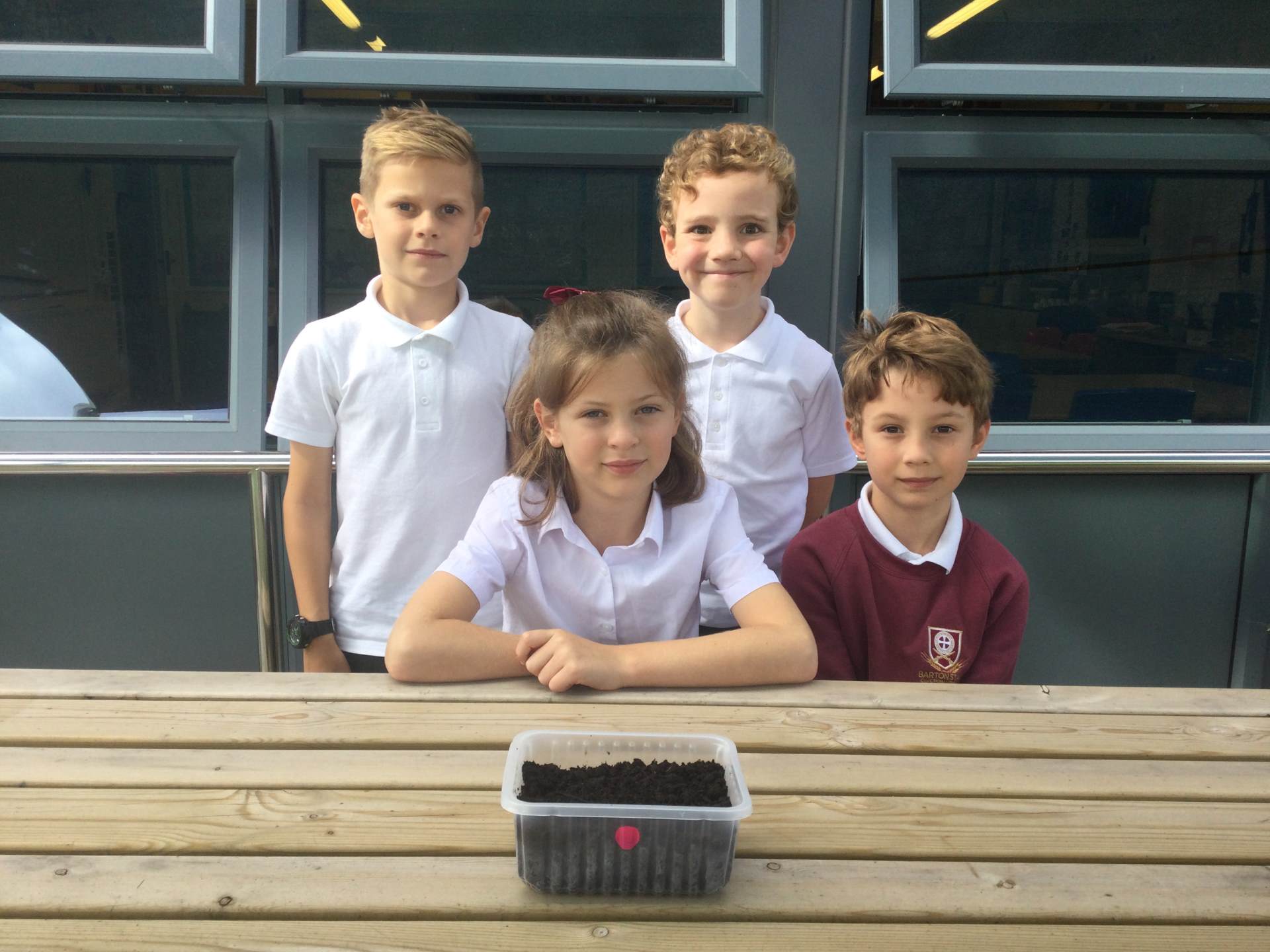 09/09/22
What an incredible week in #TeamHawks! The children, whether new to juniors or now in year four, have settled beautifully and are absolutely working their socks off. They are so interested in our new topic - The Anglo-Saxons and Vikings and already working hard to answer our question - 'How are Nations Formed?'
This week we have weaved, dyed wool with vegetables, made Anglo-Saxon toys and helmets and learned about how these people invaded Britain before settling here. We have also thought a great deal about how people move around and settle in other countries today.
Thank you to the parents that came to 'meet the teacher' on Wednesday- the PowerPoint will be available for those of you who were unable to make it shortly. If it raises any questions, please do come and see me.
Spellings will be live on Spelling Shed from Friday (logins are inside reading records), with spellings tests taking place on every Friday morning.
Mrs De Cani, Miss Beer, Mrs Cousins and I are so excited to spend this year watching your children develop and grow! Welcome back everyone!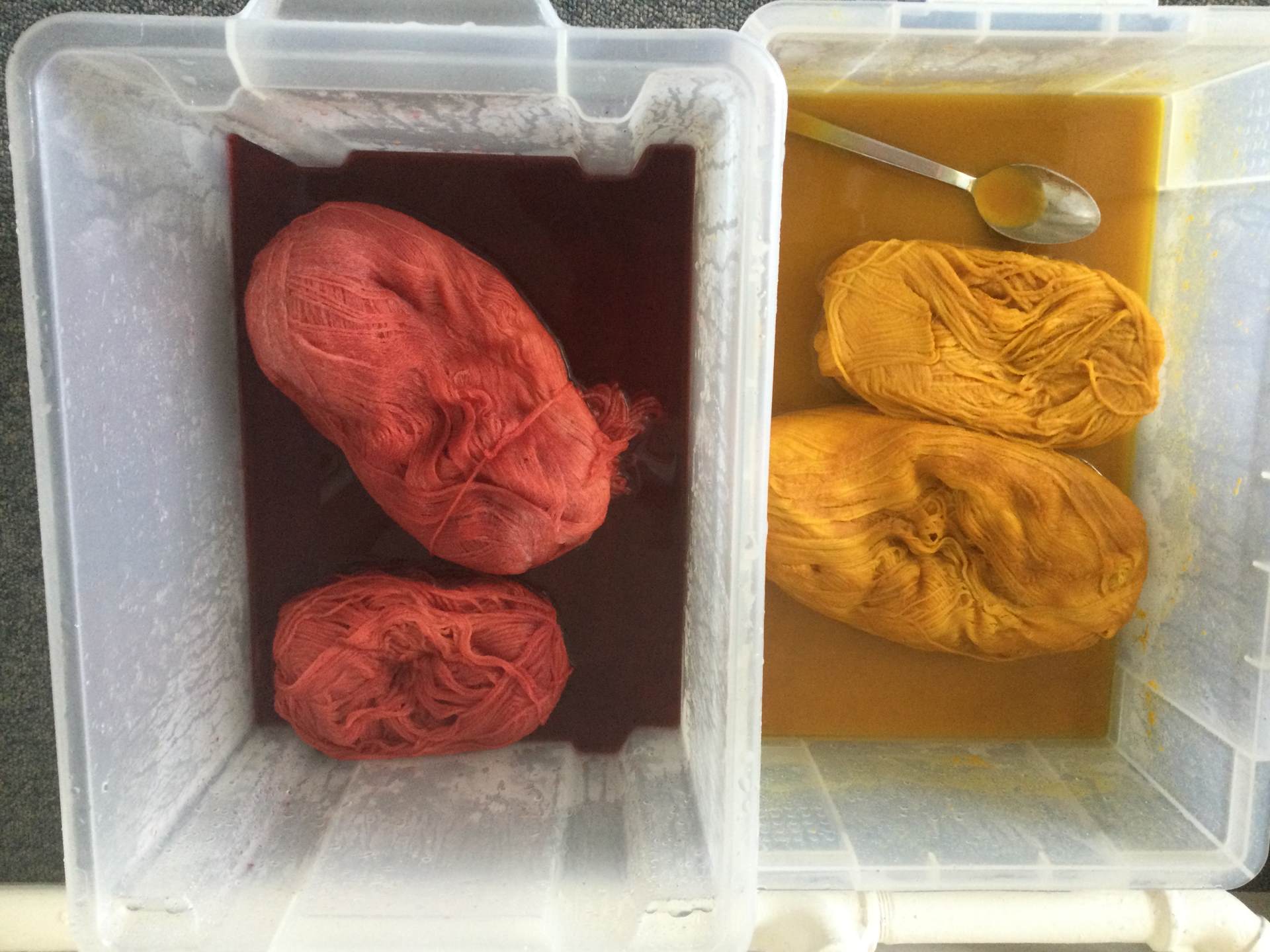 15/07/22
Where to start this week?! Well, Monday would be a good place I guess! We began with some science where we explored how water travels through flowering plants, by putting food dye into water and watching where it spread through the flower's petals. We loved doing this experiment and are now experts in transpiration. On Tuesday we went on our trip to Dever Springs, when we arrived, we were welcomed by Mr Barrett and Mr De Cani. Mr De Cani told us some great information about chalk streams and the river Dever, and about where our water comes from and goes to. He also explained about what the river needs to be successful and how we can help it- ask your children what they remember. The children were excellent on the trip and really enjoyed the morning- even getting a surprise - being allowed to go and look at the trout in the fishery, expertly guided by Master and Mr Barrett.
On Wednesday, after having watched the AMAZING Eagle Owl production, we held our brass concert, followed by our boat race. Our concert was great, especially considering we've had no practise for two weeks! Our boats were marvellous, and the racing was great fun!
Ending the week is just as busy, reading our Beatrix Potter tales to Barns, exhibitions and our talent show and tea party close the week. We will most definitely be in need of a rest this weekend!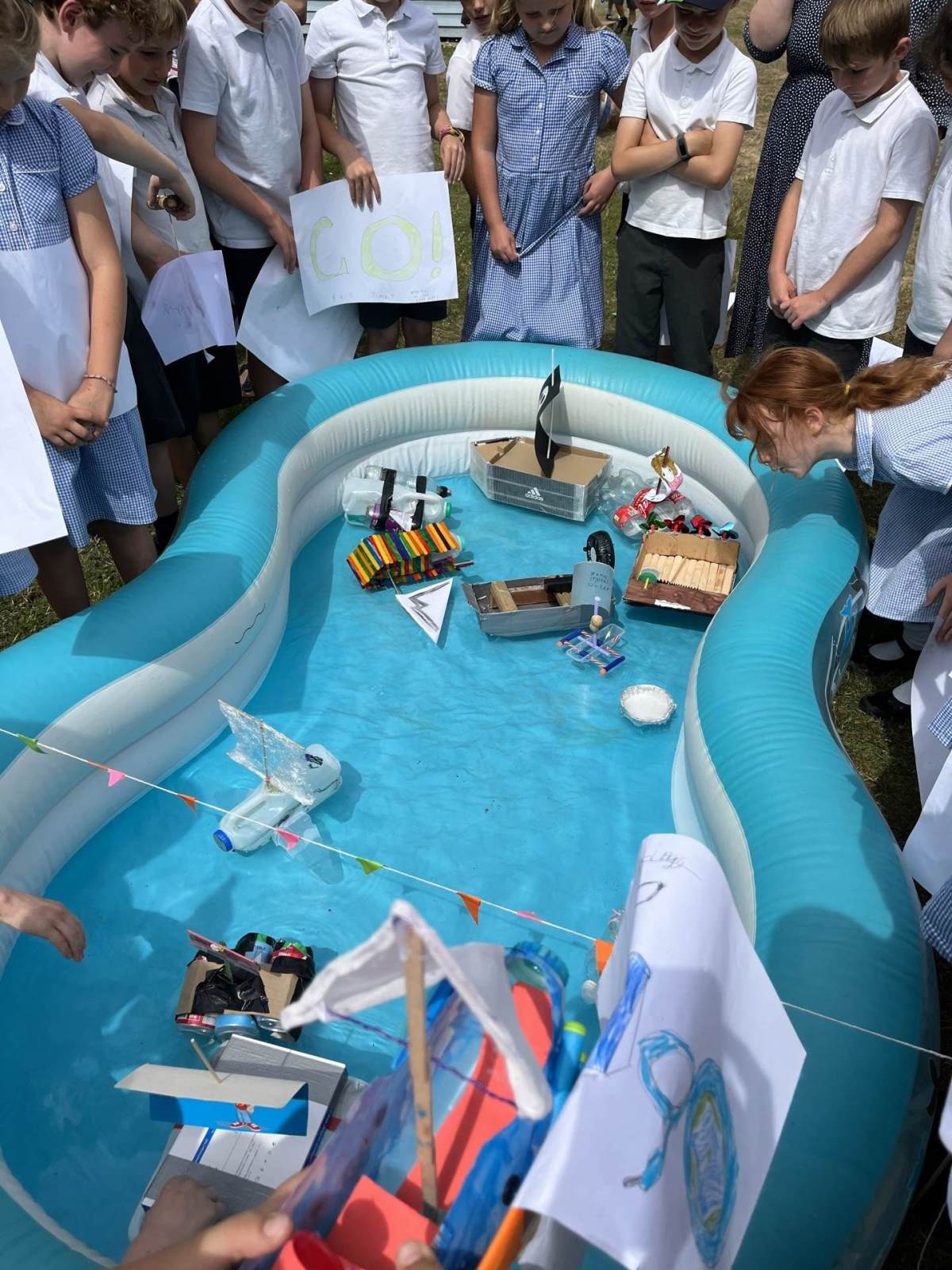 08/07/22
This week has been full of chopping and changing in Hawks. Unfortunately, I was ill at the beginning of the week ,leaving Mrs De Cani to lead the class, which she did admirably until my return on Wednesday. The children managed all of this transition really well - I am so proud of them. There has been much development in our ability to bus stop divide and to work out word problems to do with division and multiplication in maths. In English we have been inspired by children who want to change the world, and have written our own speeches, poetry, plays, and presentations based on what we can do locally to improve the environment. Your children are deeply passionate about the earth and how we can protect it, this week I have learned it will be in safe hands with them! In science we have discovered the finer details of pollination and now understand how plants grow and the amazing journey pollen makes between flowers. We are also aware of how seeds are fertilised and go on to disperse and grow and germinate. Our own flowers have begun to germinate, and we are watching our gardens with interest. We have also made our own bug hotels.
Next week we have our brass concert and boat race!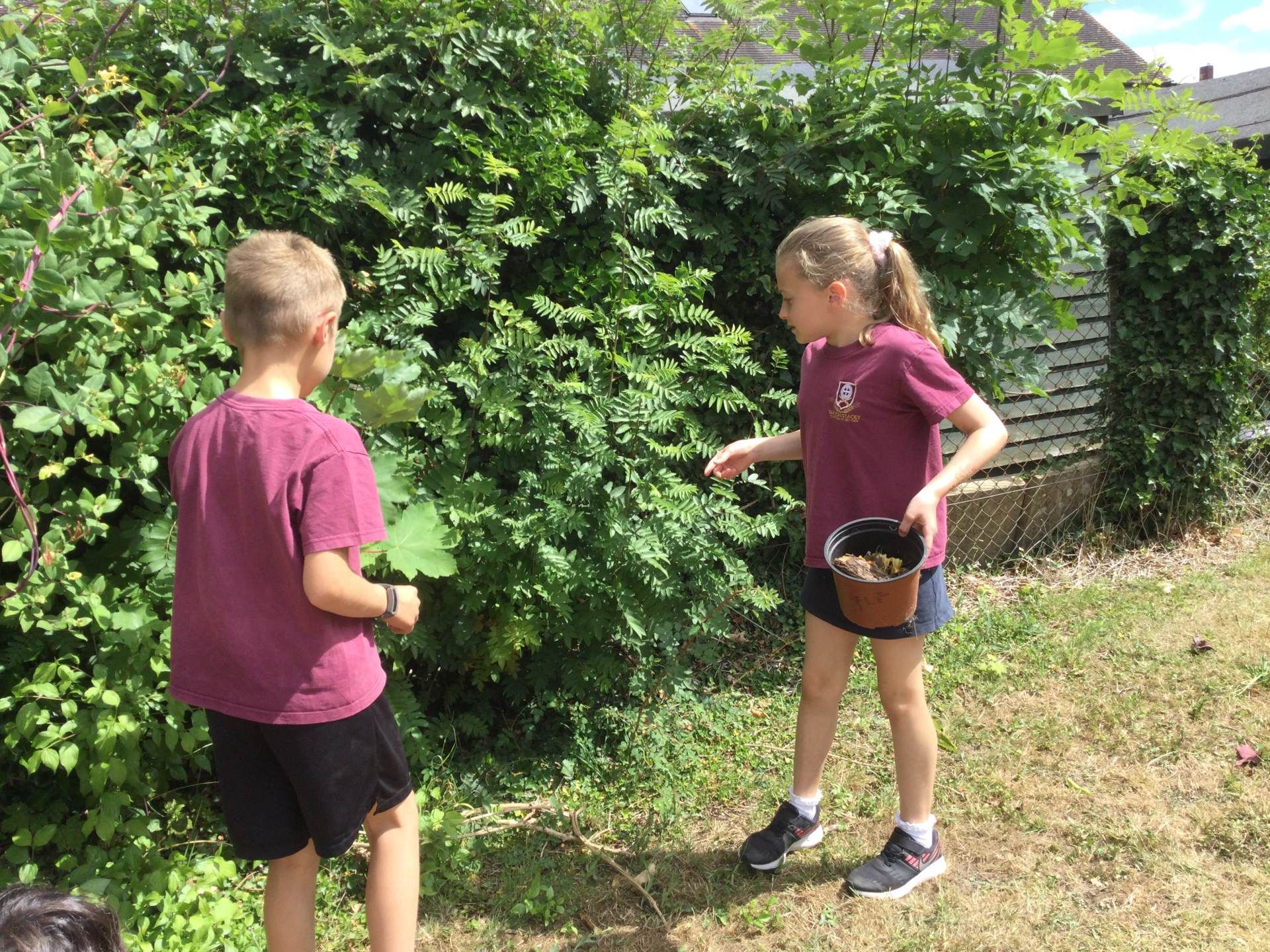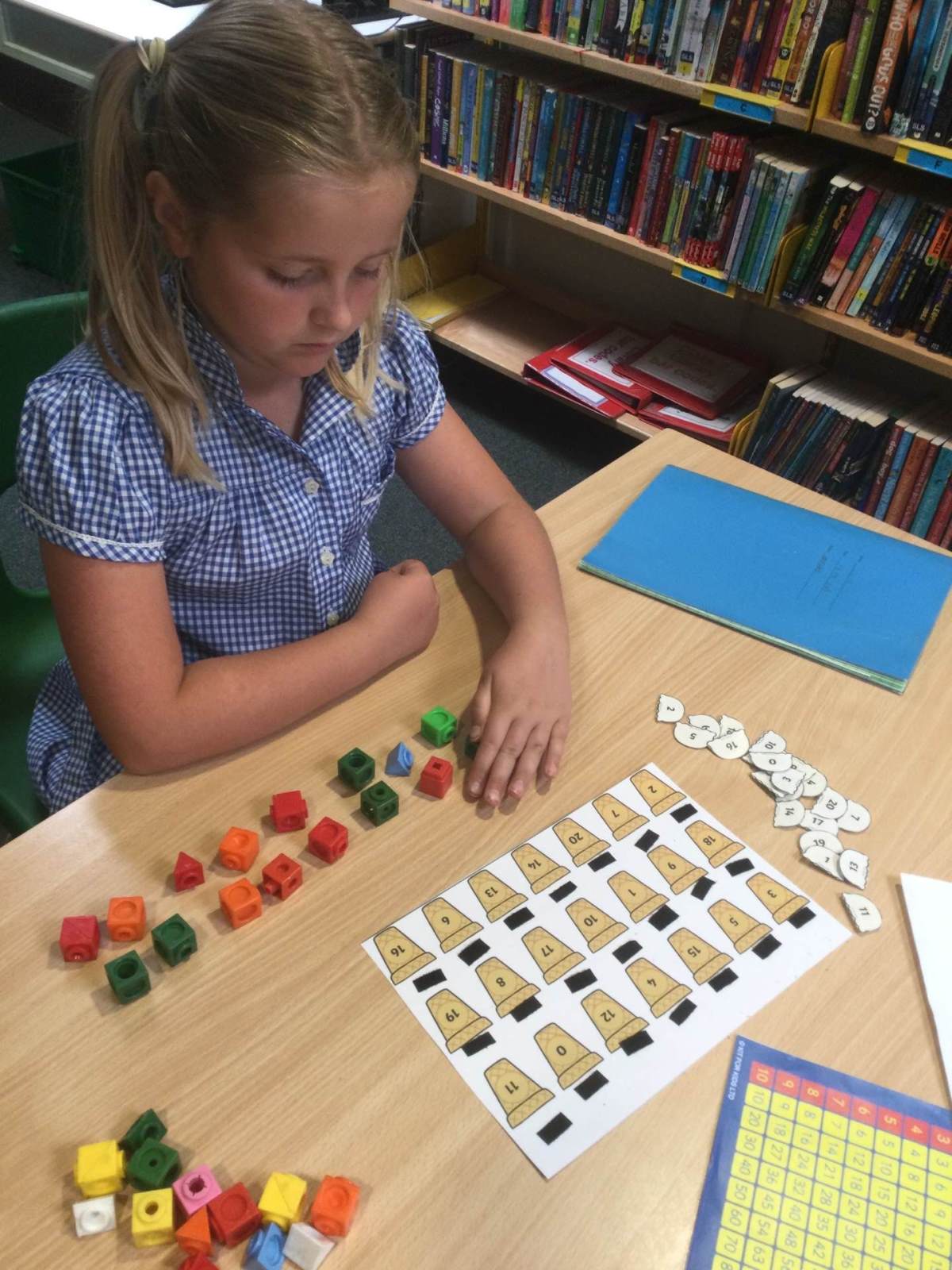 01/07/22
Hawk Owls have spent a lot of this week tying up loose ends! We have completed and typed our Beatrix Potter stories, so we can share them with Barn Owls next week and we have evaluated our house building DT from last week.
Our new English focus will begin shortly, with us moving our learning on to now and the future. We will be discovering how we can look after and live alongside the river and our local environment. Your children will write a speech, poem or presentation to deliver the information they have learned to persuade us all to look after our village and the world. Bee gardens, sustainability TED Talks by children and a trip along the river Dever will help us understand, as humans, what we can do to ensure our lives positively impact the environment.
24/06/22
Have you ever wondered how much mess you can make in a classroom? If you have, there is potential Hawk Owls can answer that question! Through the medium of DT junk modelling, to make our habitats for our Beatrix Potter characters, we have made more mess than even Mrs Cobb thought possible! Paper, boxes, cardboard, lids, old coffee pods, wallpaper, wrapping paper, punnets, napkins, feathers, pompoms and PVA have all been involved in building our creations. We have a few future interior design masters in our midst! A crazy but fabulous day of successful building!
We have grown our division knowledge this week, moving through the curriculum from year 2 to year 4 to make sure we have the basics secure before going up to the next step. This has been successful for all the children, who had forgotten the basics of sharing.
17/06/22
We are arriving at the end of a hot and busy week here in Hawk Owls! We have learned a lot this week but kept it low key so we've managed the heat. Multiplication has become our maths focus with all of year four having completed their multiplication check.
I want to say a huge congratulations to year four, they all managed to complete the check without fear or worry, they sat, did their thing, and left bold and confident in their ability. What amazing, resilient children.
We are ending the week with some water colour art. Creating our characters from our English writing, based on Beatrix Potter's stories. I am very excited to see Mr Adderson Smith, Mrs Winches, Mr Felix Fox and Amanda the Otter when they are bought to life on canvas!
#TeamHawks hopes all our Dads have a fabulous Father's Day this weekend.
10/06/22
The new half term has kicked off in Hawks! We have delved into woodland and pond habitats in science. We visited the school pond and collected data on the habitats and living organisms we found within them. At the end of the week, we will become estate agents and try to sell a local habitat to a species it suits!
In English we have dived deep into the world of Beatrix Potter and become friends with Jeremy Fisher. Having discovered his story, we have innovated the ending to make it more dramatic! Poor Jeremy has been through the mill this week in your children's stories, he'll be looking forward to having the weekend off!
Maths learning has been focused on practicing our multiplication skills.
This weekend, if you're a year four parent, please encourage your child to practise their times-tables through any necessary means! We begin the government check on Monday.
Also, from here on spellings will only be available on Spelling Shed, reminders for passwords for this site and TTRS will come home this week.
27/05/22
Well, here we are at the end of our first half term together. I realise it was a short one but my goodness, it has flown past. Getting to know your children again has been a complete pleasure. At the end of last week, we had the opportunity to use augmented reality to build 3d topographical maps. Thanks to Mr Rippon who made and lent us this amazing kit- don't worry parents and carers, we've also got it for exhibition so you can play with it too! This week we have explored French greetings and have been conducting the register in French - tres bien #TeamHawks! English, we have made the most beautiful leaflets to inform local fisherman about the river Dever. The information your children have included in this piece of writing has blown me away! What superstars! In maths we have successfully understood formal column subtraction and will move onto multi-step reasoning after half term. This week we had an unexpected visitor. One I have spotted before. I had my suspicions about this visitor, and they were affirmed by Hawks this week. None other than PETER RABBIT is living on our field!! We are keeping an eye on his mischiefs, as you can see from the picture!
20/05/22
This week has been another busy one! Last Friday we created our own Hindu temple in Hawk Owls and explored the way people of the Hindu faith experience worship. This was a very special moment for Hawk Owls, which we all enjoyed and reflected on afterwards. This week we have been gearing up to write our Fisherman's Guide in English and perfecting our place value whilst using column addition in maths. At the end of the week, we return to geography., deciding what features in a landscape are natural and which are manmade. We are also going to be looking at different types of maps- in particular topographical ones. This will be bought to life with an augmented reality experience loaned to us by Mr Rippon. * Advanced Warning* Next week we will begin to explore the French language; prepare to be amazed at your bilingual children!
13/05/22
How is it already the end of week three? #TeamHawks have been up to all sorts this week! We have discovered classification in science and explored ways to classify organisms by their characteristics. We've used Venn diagrams and keys to arrange our classification models. Max came to visit on Tuesday to discuss his hobby of wildlife photography. He showed us his kit and his amazing photographs- many of which were taken on his mobile phone. Max really inspired us to get outside and start taking photos for our "Hawk Owls Wildlife Photographer of the Term" competition which is explained further on the homework sheet sent out at the beginning of term. He even said he'd like to come and look at out competition entries at the end of term! As we near the end of this week, we will be turning our attention to R.E, looking at sacred places. This will culminate on Friday with us all building a Hindu shrine in the classroom, allowing us to experience what worship is like for people of the Hindu faith. Goodness, I didn't even get time to tell you about our trout tasting!
06/05/22
What a busy week! #TeamHawks begun by learning about rivers generally before learning the specifics of our very own river, The Dever. They have been discovering the chalk geology our river is built on and why this is so important. We continue with our time unit in maths, which some of the children are finding very difficult. Conversations about time, durations, 24-hour clocks and digital/analogue representations would be so helpful at home over the weekend. Next week we will begin our new English writing! Our goal is to research and design a leaflet for visitors to the Dever, discussing the animals and plants we can find along its banks. Also, we have a wildlife photographer coming in to talk to the children about his work and how they can get the best shots for their homework. The classroom is taking shape: a river and maps are popping up around the room and our outside area is beginning to look seasonal with beautiful flowers, herbs and vegetables growing on the 'terrace'! The weekend looks set to be beautiful. If you have the opportunity to go for a walk, The Dever is looking spectacular at the moment; see whether you can spot a Brown Trout!
29/04/22
This week I have had the great pleasure of getting to know Hawk Owls in my new role as class teacher. This has been amazing. Your children have helped me to settle in, looked after me and cared for me all week. They are a wonderful class, and I am excited for our term together. The new topic was introduced on Monday, 'How do we share our local area?' The children have become geography field work experts, they can now read eight points of a compass, use a compass, and read grid referencing up to 6 places. I have been overwhelmed at their enthusiasm to learn. On top of our topic, the children and I have begun learning about time. A particular weakness here is not knowing the months of the year in order and how many days each one has- practise with this over the weekend would be great! In art, we have been exploring how water is created and how it's made to look like it's moving. We created our own water art using ink and straws. To complete this unit, we are looking at the artist John Constable and his painting 'The Hay Wain', building our own version of this masterpiece in class. What a busy week!
08/04/22
In Hawk Owls this week we have thoroughly enjoyed dressing up as Romans ad Celts and re-enacting the battle of Wattling Street. Considering we didn't have much time to practice the children played their parts phenomenally. I can assure you no Romans or Celts were physically harmed in the making of our video but the acting was sublime - especially the deaths 🙂 We have also enjoyed making our Easter story comic strips and all our fun Easter activities!!
04/02/22
In Hawk Owls this week we have been completing our last week on division. This group are looking at equivalent and inverse sums using the same three numbers. We are moving onto measurement next week!!!
We have also been using a thesaurus to expand our vocabulary and make our writing have a little more va va voom!! The children have done this using books and are just embarking on using Microsoft Words' thesaurus for the same purpose.
Hawk Owls blew Mrs Tellett away with their collaborative art. In groups they were asked to produce a collage and we now proudly display 2 centurians, a roman lady, a chariot, a shield and an amphitheatre. It wasn't just the products of this lesson but the way the children worked co-operatively and no excuses for messy bedrooms; they are the best tidier uppers I have ever come across - washing paint pots, drying up, putting things away. A great week in Hawk Owls.
28/01/22
In Hawk Owls this week we have been exploring forces again, using slopes and cars. We conducted an experiment with only one variable (surface) and made sure it was a fair test by not changing anything else. However, we discovered that the uneven surface of the playground affected our results so we are going to repeat the experiment on a smooth surface.
We have started making mosaic pictures using squares of paper and will be exploring mosaics more as the term progresses. In English we have been extending our vocabulary more – Mrs Tellett and Miss Day are going to introduce the use of thesauruses to help us discover new words and their meanings. In maths we have been continuing division and multiplication and are applying these skills when working out word problems.
21/01/22
This week in Hawk Owls, we have been improving our writing. We have been learning about fronted adverbials and expanded noun phrases to make our sentences more interesting. Once we have learnt these skills we will be using them to write postcards, diary entries and newspaper reports.
In maths we have moved onto division this week. Some of us are doing the bus stop method and others are using the number line to jump back in groups of 3, 4 and 8.
In science we have been looking at different types of friction and conducted an experiment to keep our Egg Astronaut safe. We learnt about air resistance and the children had to work in groups to produce a parachute - Mrs Tellett then dropped them from the top of a ladder. Only 1 of our egg astronauts smashed. It was an eggsellent experiment and the children's behaviour was smashing!!!
14/01/22
On Monday, Hawk Owls conducted an exciting experiment to create their own volcano. Our topic is The Romans and we have been very interested in learning about the eruption of Mount Vesuvius in 79AD. Two of our children recounted what we did.
" We used Baking Soda, vinegar, Fairy Liquid, food dye and water. On our second attempt we only used Baking Soda and vinegar. First we got a jug of water and added vinegar and food dye to it. Then we added Baking Soda and Fairy Liquid to the volcano. The first time it only erupted a little bit but on the second attempt we just used the Baking Soda and vinegar and the eruption was huge. Everyone really enjoyed seeing the eruption of Mount Vesuvius take two! Next time we are going to use Coca Cola and Mentos."
Earlier in the week, we joined Birch Class at Micheldever, on-line, to discuss together how we could represent our Federation Vision through art work. We then had fun creating pictures to represent our thoughts.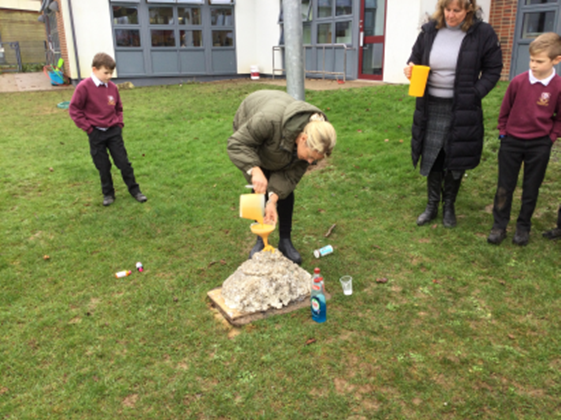 07/01/22
In Hawk Owls Class we have introduced our Roman topic. This term, we will be finding out who the Romans were and what it means to be democratic. In class, we have started reading our text 'Escape from Pompeii.'
The children have been working on multiplication, division and inverse operations in maths.
This term in Listen 2 Me we will be learning how to play the ukulele. Mrs Gooding, our music teacher, came into school this week to tune the 31 ukuleles and the children are looking forward to starting to learn how to play them next week.
17/12/21
In Hawk owls class this week we have being doing some maths investigations. We did a challenging code breaker and a pentagram challenge with a partner. The children showed great resilience and worked very well together. They have thoroughly enjoying elfing themselves and making snowman biscuits. We have also done some beautiful snowy 'prints'.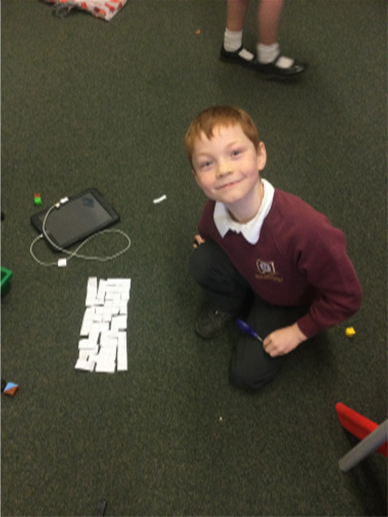 10/12/21
In Hawk Owls this week we have been writing four line stanza Christmas poems. Mrs Tellett bought some gold and silver pens and we wrote the poems in neat on black card.
We have also been practising our Christmas song and learning lots about shapes, angles, lines of symmetry and reflection. Year 4 also looked at translation.
Hawk Owls want to help save our environment and animals so have written letters trying to persuade supermarkets to stop using so much plastic on cucumbers and vegetables.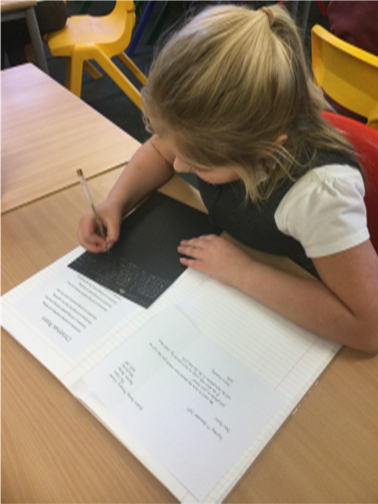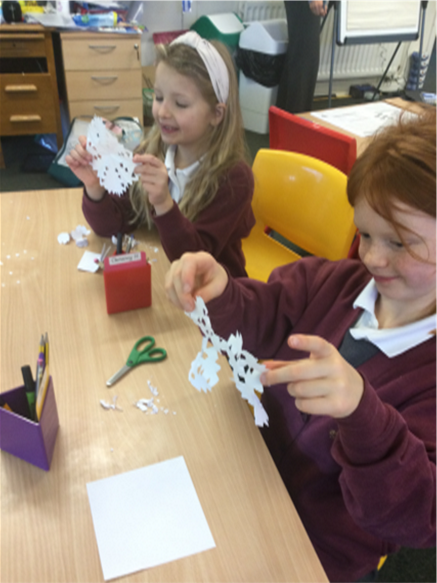 03/12/21
In Hawk owls this week we have been learning about light in science. We have explored natural light, discussed how light bulbs work, learnt that white light is made of a spectrum of colours, looked at reflection and made our own sun dials – which we used to monitor the time every hour (until the sun went in!!!).
We have been doing some experiments with light and made the stock cupboard smell lovely!!!! (we used talc to explore beams of light in the dark.
In English we have written a persuasive letter to the supermarkets asking them to use less plastic.
26/11/21
This week Hawk Owls have been learning more about Iron Age weaponry. We have designed our own Iron Age shields.
We have also threaded our beads from last week to complete our jewellery.
In literacy we have been doing more work on our playscripts ready for our shadow puppet shows next week. Watch this space……..
In maths we have continued our work on fractions. Any opportunities to consolidate this learning at home would be fantastic and can be done with food, objects or measures – the more practical the better!!!!!!
19/11/21
Another busy week in Hawk Owls. We have been using clementines to show fractions. Our clementines could be 1/8, 1/9, 1/10 or one had 12 segments—1/12! The children enjoyed using salt dough to create bones, teeth, stones and shells which they will use to make stone age necklaces. On Friday, we all became gardeners and have planted lots of different bulbs , including daffodils, snow drops, tulips and alliums, in the vegetable beds in our outdoor curriculum area. We are looking forward to watching them grow and flower over the coming months.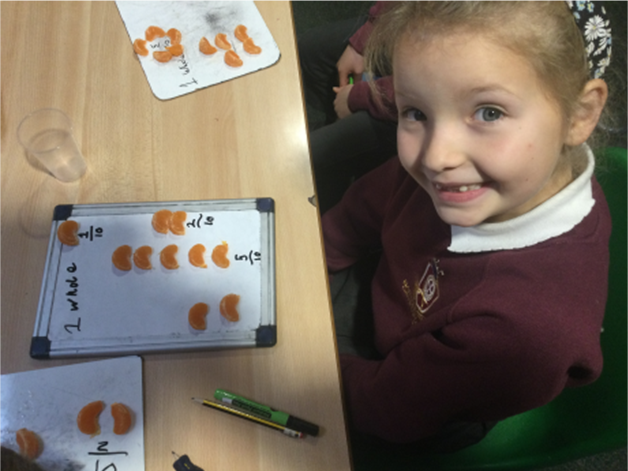 12/11/21
This week Hawk Owls have been rehearsing and then acting out scenes from Little Red Riding Hood in order to help us understand the features of a play script. In science we are looking at shadows and how a shadow is made. We are learning about unit and non unit fractions in maths and are finding equivalent fractions too.
05/11/21
Hawk Owls enjoyed living a day in the life of a stone age farmer at Butser Ancient Farm on Monday. We learnt new skills such as making wattle fences for our walls and animal pens. We discovered artefacts in a Stone Age dig including metal gate hinges, hooks from the fires, pottery and tiles. We also created artwork, carving chalk with flints and colouring with leaves. We ended our day, feeding the farm goats by hand.
15/10/21
This week in Hawk Owls we have consolidated our learning of the column method for addition and are moving onto subtraction using the column method. In literacy we have looked at the importance of adjectives in characters' descriptions and creating a good picture in the readers imagination. As part of our class worship, we looked at the phrase from the bible 'a three-cord rope is not easily broken' and thought about how important it is for us to work together as a team, helping and supporting each other to succeed, celebrating our strengths and weaknesses.
08/10/21
This week in Hawk Owls, we enjoyed finding out about Stone Age cave drawings and created some of our own using charcoal. In Maths, we all worked excellently whilst learning and mastering column addition. Adjectives and expanded noun phrases in SPAG have allowed us to write great character and setting descriptions. In music our collaboration with the different instruments and rhythms is coming together!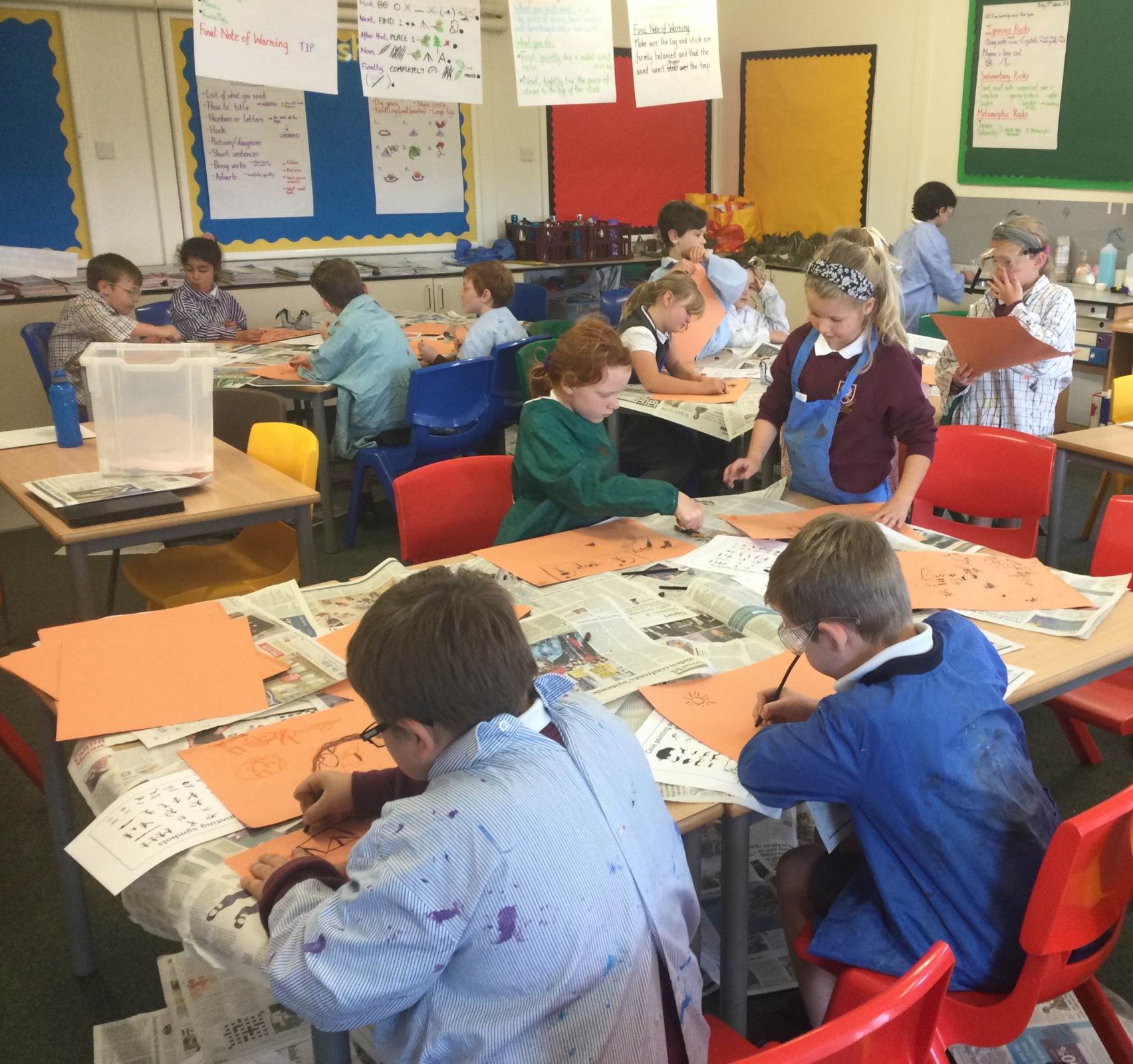 01/10/21
This week in Hawk Owls we have moved on from instructional writing and begun looking at Narrative writing in literacy. We will be basing our stories around an adventure Video clip called 'Oke Lele' about a scout who goes back into the Stone Age. In Maths we are moving on from Number and Place Value to look at Addition and Subtraction. In PE with Active 360 on Mondays we have been working on our Teamwork skills whilst playing invasive games.
Music Quick Quiz... Ask me "What a Surdo is?"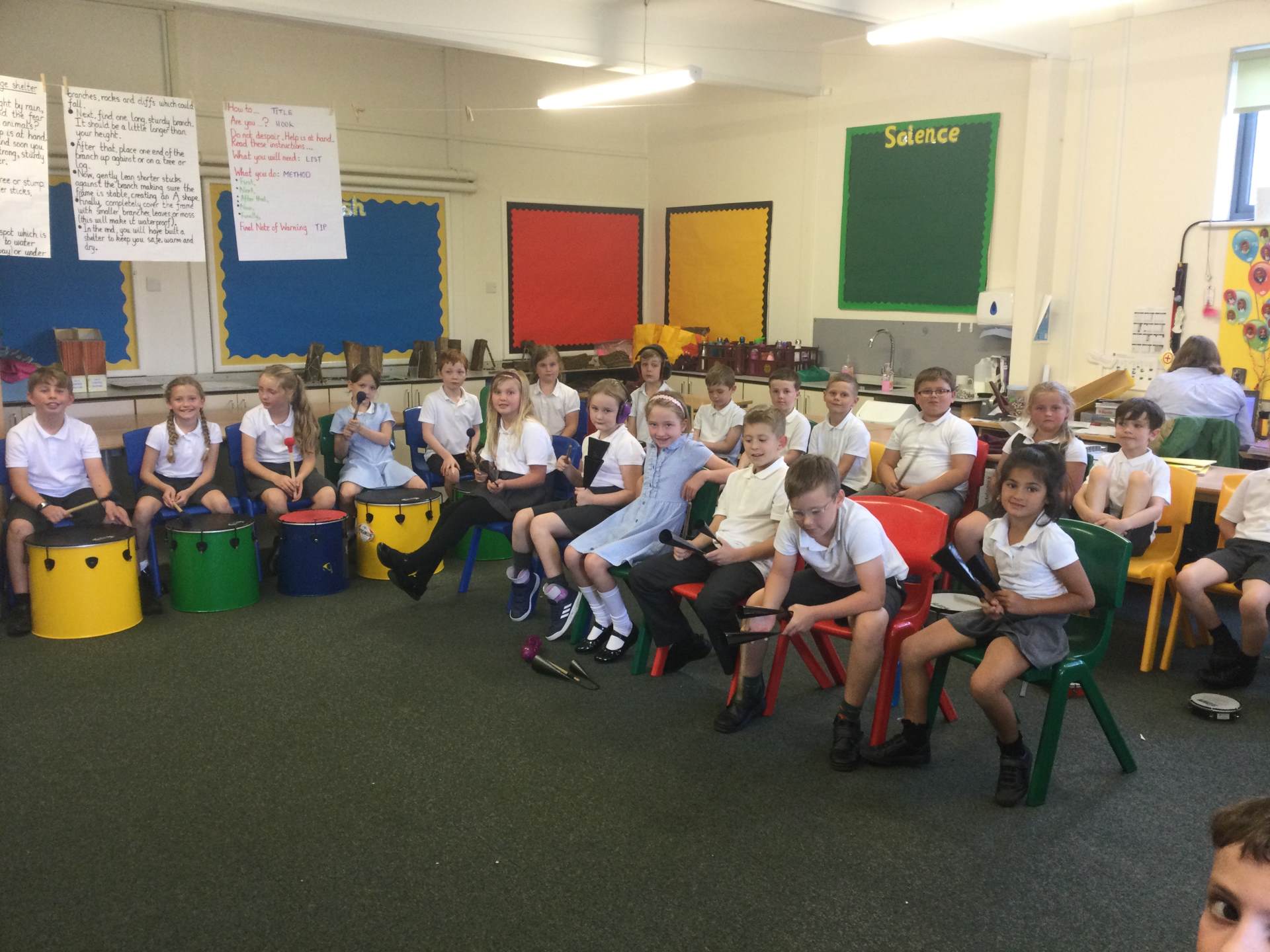 24/09/21
This week in Hawk Owls we finished our instructional writing by producing our own set of instructions for 'How to make a primitive fire' having built some next to our shelters and traps in our settlement. In History we published on the computers our writing about the different types of homes during the Stone Age. In Maths we continued with Place Value. We would like to congratulate Dillon and Clemency who we nominated as our School Councillors and Toby and Ella who were chosen to be Eco Ambassadors.
Quick Samba Music Quiz: Ask me what a 'Ganza' is?
17/09/21
We have had another exciting week in Hawk Owls this week. We continued with our instructional writing thinking about 'How to build a primitive trap' and escaped out into the woods and our little settle and constructed traps, we will see if we catch any-thing over the weekend. (No animals will be hurt in pursuit of this learning!) In history we began looking at how homes developed during the Stone Age and enjoyed constructing Neolithic houses from clay, sticks and dry grass (our thatched roof). We had our first Samba session led by Listen2Me and demonstrated good musical ability whilst keeping a great rhythm. Quick quiz... Ask me what an 'agogo' is?
10/09/21
Welcome back everyone, we have had a super week in Hawk Owls. Everyone has settled in fantastically and shown a great attitude towards their learning, the Hawk Owl team have been very impressed. Our Topic of the Stone Age to Iron Age was launched by asking the ques-tion 'Has life always been like this?' and we thoroughly enjoyed going out into the wooded area to create our own early man settlement, building shelters out of branches, leaves and other natural things we could find. We have begun learning about the three eras of the Stone Age in History, looking at number and place value in maths and instructional writing in English. Great first
Summer Term Learning Project
11 June 2021
This week in Hawk Owls we have begun looking at Mummification and enjoyed turning 'Billy Bones' into a mummy. Firstly, removing his brains with a hook (we found this particularly fun and gory). Then removing his lungs, intestines, stomach and liver and putting them in canopic jars and finally wrapping him in 'linen' (toilet rolls). In DT we made canopic jar lids out clay of either Duamutef, Hapi, Imsety or Qebehsenuef. In Literacy we have begun looking at newspaper articles and this week have focussed in on the different features of the three main types of newspaper in the form of Broadsheet, Tabloid and Digital news.
28 May 2021
This week in Hawk owls we enjoyed creating Egyptian profiles of ourselves and then painting them. We worked hard planning, writing, and then editing our own narrative, (creating mystery), involving a main character getting flown to Egypt by a mythical creature to look for a family member who had disappeared inside a Pyramid. We got very excited whilst learning about mummification and have set up a longitudinal science study to observe the changes in both tomatoes and apples when mummified (using Natron) or left alone.
21 May 2021
This week in Hawk Owls we have really enjoyed looking at the Ancient Egyptian Gods. In pairs we researched a different God each, created a PowerPoint and then presented what we found out to our peers. In Maths we have moved onto recapping multiplication and division focusing on multiples and factors. In science we learnt about 3 three important functions of our skeletal system: protection, movement and support. We continue to learn the names of main bones using a song to aid us.
14 May 2021
This week in Hawk Owls we started looking at key narrative features in Literacy using Marcy and the Riddle of the Sphinx as our focus text. As part of our RSE this term we are going to be looking at Relationships particularly with Family and Friends. This week we have discussed the possibility of both positive and negative relationships with our friends and peers as part of being 'United Against Bullying'. In art we have been practising our sketching skills of the human form whilst drawing Ancient Egyptian Gods.
7 May 2021
This week in Hawk Owls we have continued uncovering the mysteries of Ancient Egypt, researching and learning about the Pyramids, their purpose and construction, combining all that we have learnt into a non-chronological report or fact file. In PE we have been working on our ball skills—throwing and catching— and are enjoying competing against one another in both team and individual games.
30 April 2021
This week in Hawk Owls during history, we have continued uncovering the mysteries of the Ancient Egyptian Civilisation, finding out about its timeline and their society, which we will be using in English to write a non-chronological report. In science we have started looking at the human skeleton and enjoyed piecing together our new friend 'Billy Bones' and learning the names of all the bones. In Maths we have continued recapping addition and subtraction, progressing onto reasoning and problem solving.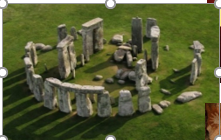 23 April 2021
This week in Hawk Owls, we thoroughly enjoyed diving into our new topic of the Ancient Egyptians. On Monday we became archaeologists, unearthing ancient Egyptian artefacts and deciphering strange symbols which told us our project question of 'What drives us to uncover mysteries?'. We also began looking at where Ancient Egypt was located and the importance of the river Nile. Concluding our music project, learning about pulse and rhythm, we joined in with other schools participating in Orchestra Unwrapped YouTube Concert, performing the body percussion we learnt.
1 April 2021
This week in Hawk Owls, we learnt about the significance of the Paschal candle to Christians at Easter, and what the different coloured Lotus flowers symbolise within Buddhism and why it is important to them. This term has been an unusual term but Hawk Owls have been amazing and both Mrs De Cani and I hope that you all enjoy a great Easter break and are very much looking forward to the summer term.
26 March 2021
This week in Hawk Owls we really enjoyed doing an independent creative write; using 'once upon a picture' as a stimulus and a story mountain planner to produce some fantastic stories. In maths we continue to secure our addition strategies and in year 4 we have focused particularly on estimation and rounding. Whilst the weather was nice, we took time to go outside and practise our observational drawing skills of things in their natural environment.
19 March 2021
This week in Hawk Owls, we concluded our persuasive writing by writing a letter to two superstores; we have encouraged them to not supply plastic straws with their drinks cartons and instead use recycled paper or offer reusable straws made from materials such as bamboo or stainless steel. We enjoyed quilling in art and created a contrasting underwater scene - one part polluted with plastic and rubbish, and the the other with perfectly healthy, clear water.
12 March 2021
This week in Hawk Owls we thoroughly enjoyed our science day looking at changes of state involving various foaming, sprouting and little explosions of solids, liquids and gases. We also loved doing some 'special' watercolour, pastel and pencils observational drawings. It was a week full of chatty reunions, excited break and lunchtimes and at times an over exuberant classroom. We've had a fun but busy first week of all being back in the classroom!
5 March 2021
This week in Hawks Owls we enjoyed looking at the 'Journey' by Aaron Becker as part of World Book Day, going outside to find inspiration for our own picture story settings, which we put on lanterns that the character took with them throughout the story. In Maths, we have been looking at time and in our English persuasive writing we produced infographics trying to persuade people not to use single-use plastic straws; this was as part of our Eco topic, having watched Molly Steer's 'Straws No More' speech.
26 February 2021
This week in Hawk Owl class we continued with our persuasive writing, producing a 'Poster for Greta' (using imperative verbs; rhetorical questions; and a rule of three adjectives). The aim of this was to help her persuade others to join her peaceful protest and to help you stop the giants destroying the forest (based on the Book 'Greta and the Giants). In Maths, we have been recapping time: o'clock, half past, quarter past and quarter to. We created wonderful forest scenes using a media of our own choice and finished looking at Hinduism, learning about the different Hindu Holy Books.
12 February 2021
This week in Hawks Owls we continued looking at Hinduism and learnt about their festivals of Holi, Diwali and Navaratri. We learnt about Greta Thunberg and her passion to 'wake the world up to the effects of climate change'. The children began looking at persuasive writing and recapped the features of both personal (informal) and formal letters. In Maths, year 4 have finished off working on multiplying 3 by 1 digit numbers and year 3 have been looking at money. Mr Singleton has been really impressed with the attitude and effort towards their learning of those both at school and learning from home and hopes that all the Hawk Owls and parents are able to enjoy a relaxed half term holiday break.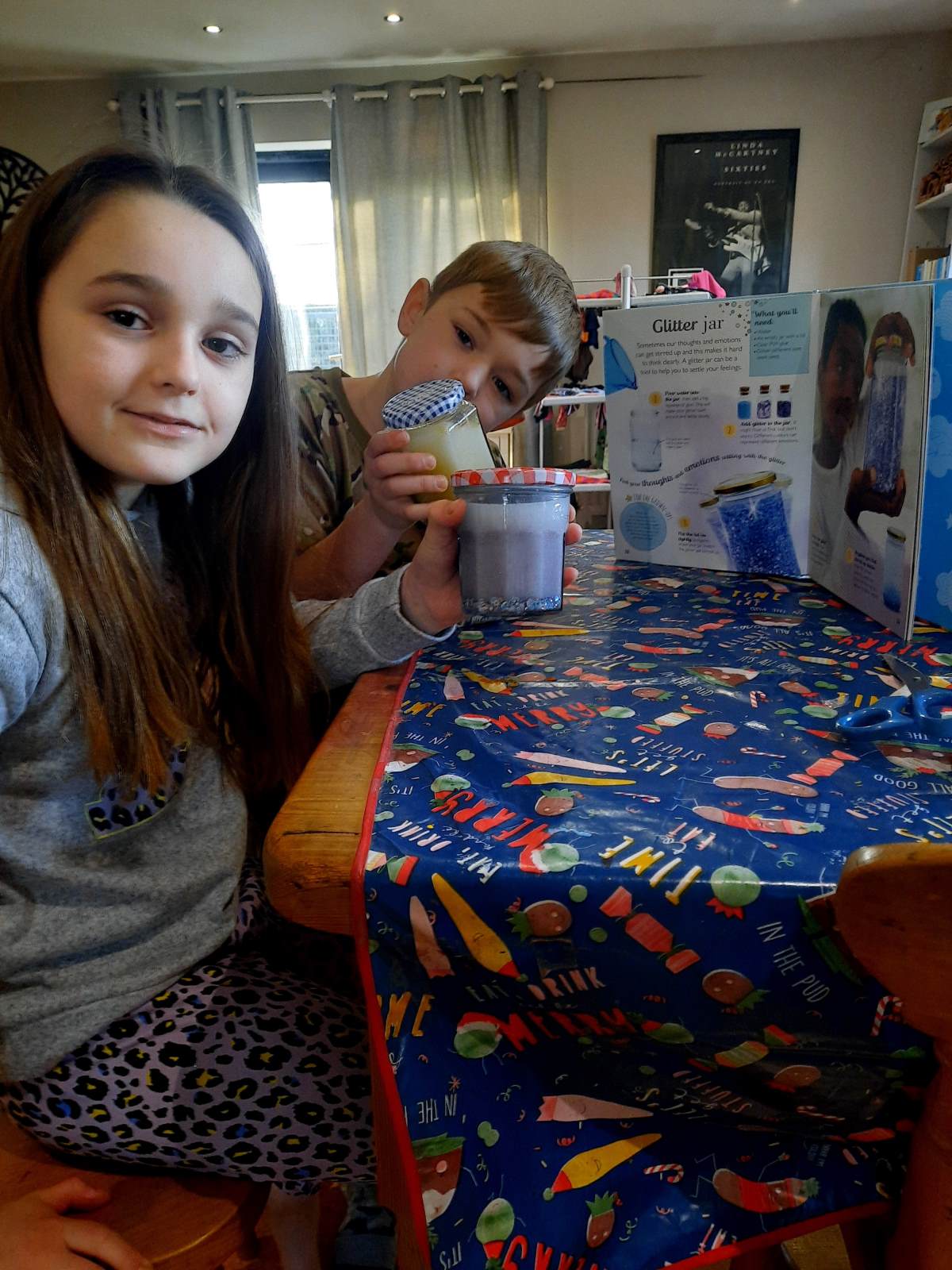 5 February 2021
This week in Hawk Owls we completed our Hot write producing a TV Broadcast script and enjoyed video recording performances of us reading them. In this week's Reading Comprehension we were introduced to Greta Thunberg who will become a focus of our Project moving into the next few weeks. In Science with Professor Strange we've been looking at states of matter and this week learnt about how water can be found in each state and change between each state. We loved making mini water cycles and will be watching them over the next few weeks for the evaporation and condensation cycle.
29 January 2021
This week in Hawks Owls we began to look at Recycled Art and some famous artists whilst starting to create some of our own artwork. We started learning about the key features of a News Report or Broadcast in preparation for producing our own. The children continued to look at Hinduism; their different Gods and main beliefs which sparked a lot of discussion.
22 January 2021
This week in Hawk Owls we continued our Eco Project and learnt about Iceberg A-68 and the possible danger it poses to South Georgia. We used our coloured pencil techniques to sketch, colour and shade an iceberg. The children were introduced to Hinduism and they learnt where in the world Hindus can be found and where it all began, in India, by the River Indus in South East Asia. In Maths we continue with multiplication and division and in English we are about to start learning about news broadcasting.
15 January 2021
This week in Hawk Owls we started our Eco Project by asking the question 'Do you have to be an Adult to change the World?'. We have begun looking at our planet and the impact we as human beings are having on the environment. We focussed in on Antarctica and the melting ice caps, researching and producing non-chronological reports on penguins and Icebergs. We have also learnt a little about the life of Sir David Attenborough and produced some artwork of his portrait.