Class News
03/12/21
In Hawk owls this week we have been learning about light in science. We have explored natural light, discussed how light bulbs work, learnt that white light is made of a spectrum of colours, looked at reflection and made our own sun dials – which we used to monitor the time every hour (until the sun went in!!!).
We have been doing some experiments with light and made the stock cupboard smell lovely!!!! (we used talc to explore beams of light in the dark.
In English we have written a persuasive letter to the supermarkets asking them to use less plastic.
26/11/21
This week Hawk Owls have been learning more about Iron Age weaponry. We have designed our own Iron Age shields.
We have also threaded our beads from last week to complete our jewellery.
In literacy we have been doing more work on our playscripts ready for our shadow puppet shows next week. Watch this space……..
In maths we have continued our work on fractions. Any opportunities to consolidate this learning at home would be fantastic and can be done with food, objects or measures – the more practical the better!!!!!!
19/11/21
Another busy week in Hawk Owls. We have been using clementines to show fractions. Our clementines could be 1/8, 1/9, 1/10 or one had 12 segments—1/12! The children enjoyed using salt dough to create bones, teeth, stones and shells which they will use to make stone age necklaces. On Friday, we all became gardeners and have planted lots of different bulbs , including daffodils, snow drops, tulips and alliums, in the vegetable beds in our outdoor curriculum area. We are looking forward to watching them grow and flower over the coming months.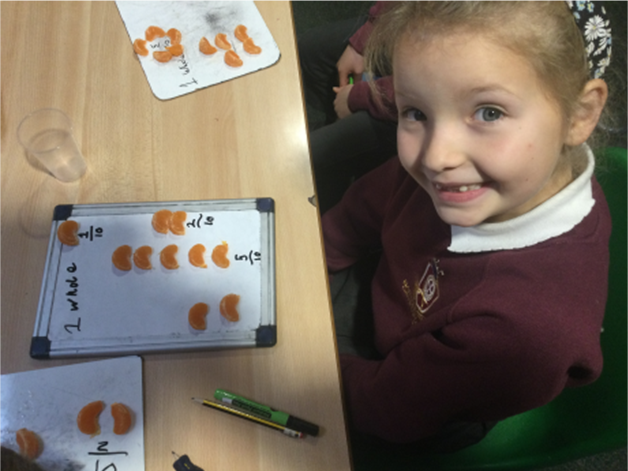 12/11/21
This week Hawk Owls have been rehearsing and then acting out scenes from Little Red Riding Hood in order to help us understand the features of a play script. In science we are looking at shadows and how a shadow is made. We are learning about unit and non unit fractions in maths and are finding equivalent fractions too.
05/11/21
Hawk Owls enjoyed living a day in the life of a stone age farmer at Butser Ancient Farm on Monday. We learnt new skills such as making wattle fences for our walls and animal pens. We discovered artefacts in a Stone Age dig including metal gate hinges, hooks from the fires, pottery and tiles. We also created artwork, carving chalk with flints and colouring with leaves. We ended our day, feeding the farm goats by hand.
15/10/21
This week in Hawk Owls we have consolidated our learning of the column method for addition and are moving onto subtraction using the column method. In literacy we have looked at the importance of adjectives in characters' descriptions and creating a good picture in the readers imagination. As part of our class worship, we looked at the phrase from the bible 'a three-cord rope is not easily broken' and thought about how important it is for us to work together as a team, helping and supporting each other to succeed, celebrating our strengths and weaknesses.
08/10/21
This week in Hawk Owls, we enjoyed finding out about Stone Age cave drawings and created some of our own using charcoal. In Maths, we all worked excellently whilst learning and mastering column addition. Adjectives and expanded noun phrases in SPAG have allowed us to write great character and setting descriptions. In music our collaboration with the different instruments and rhythms is coming together!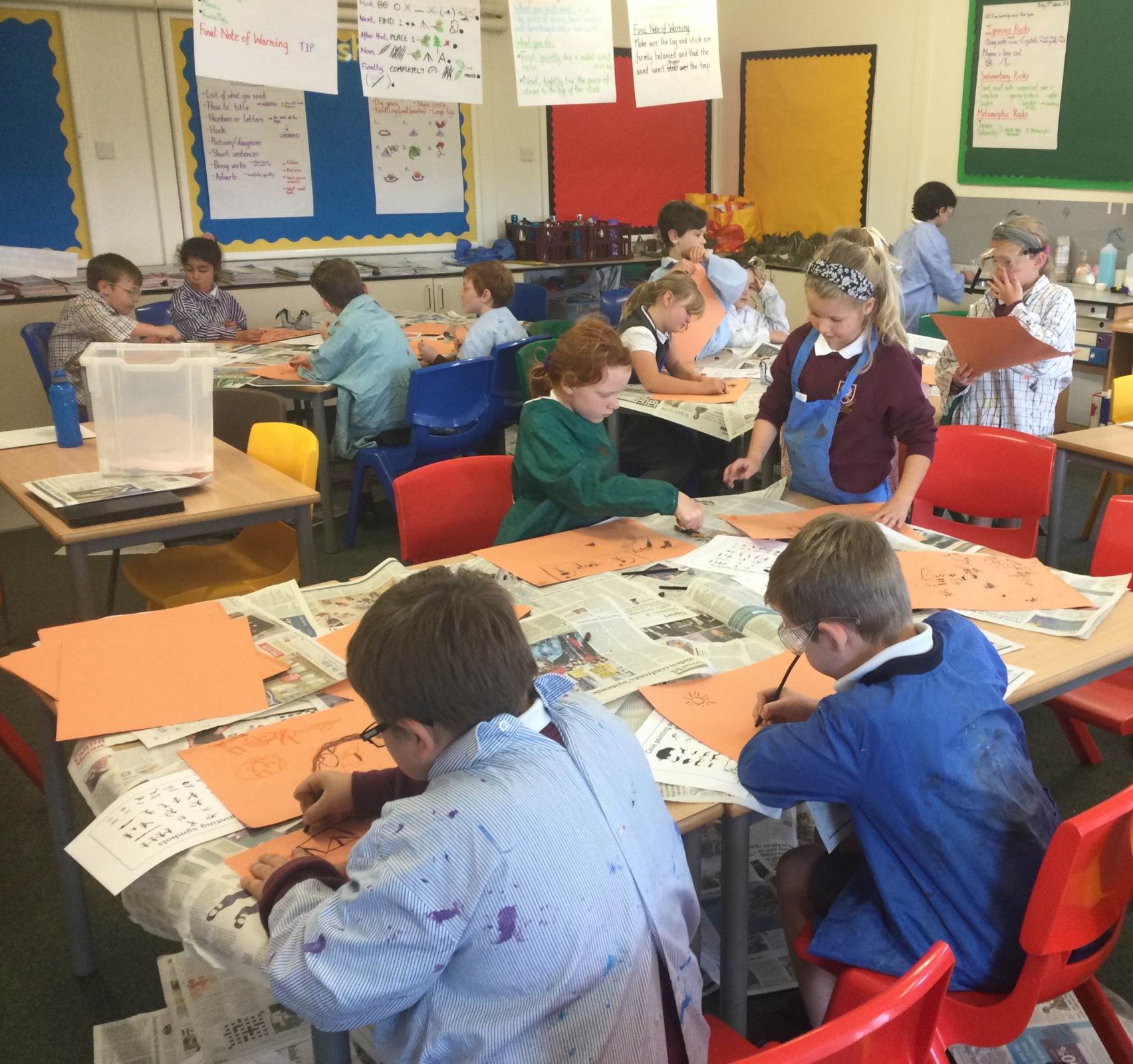 01/10/21
This week in Hawk Owls we have moved on from instructional writing and begun looking at Narrative writing in literacy. We will be basing our stories around an adventure Video clip called 'Oke Lele' about a scout who goes back into the Stone Age. In Maths we are moving on from Number and Place Value to look at Addition and Subtraction. In PE with Active 360 on Mondays we have been working on our Teamwork skills whilst playing invasive games.
Music Quick Quiz... Ask me "What a Surdo is?"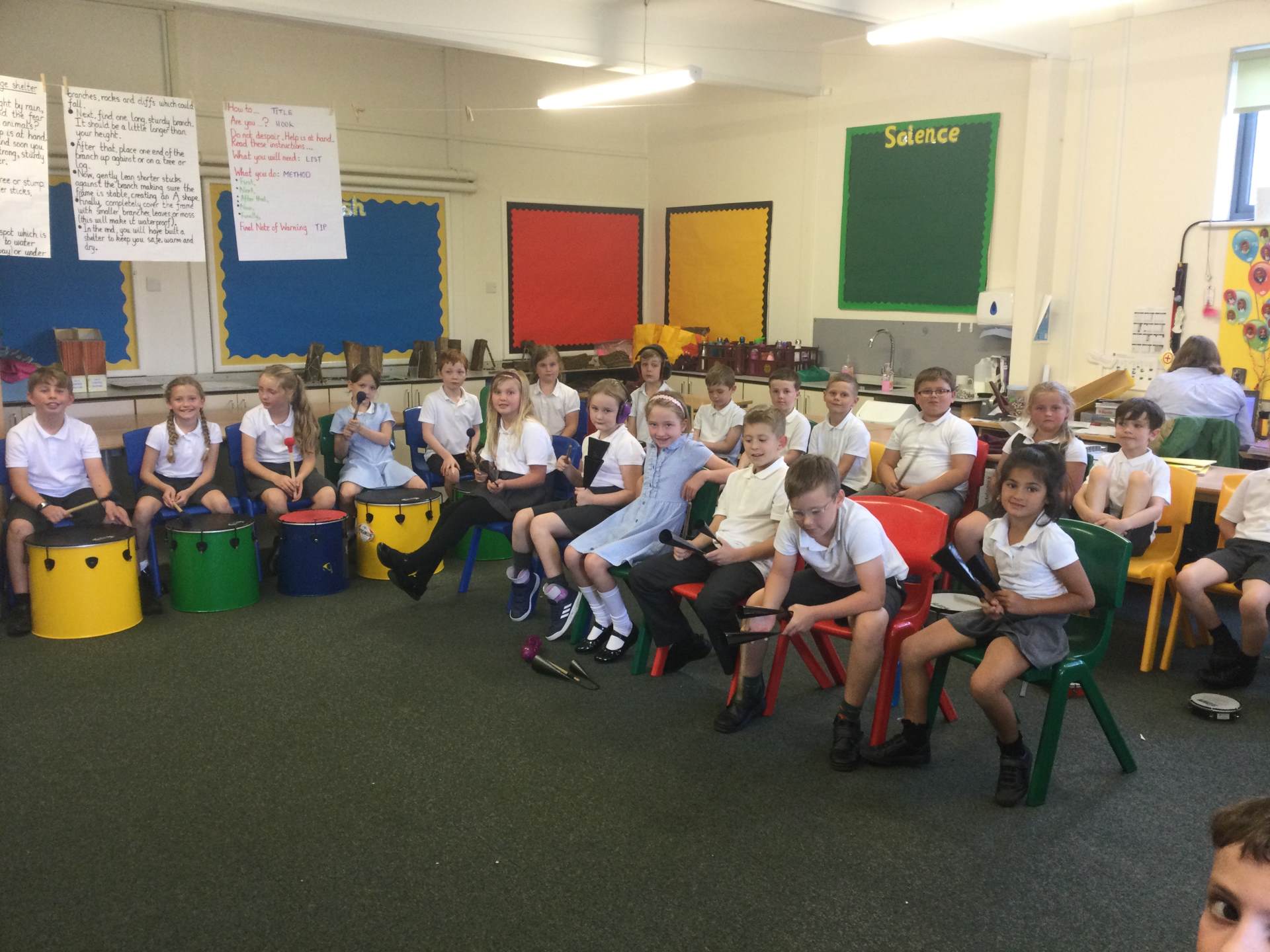 24/09/21
This week in Hawk Owls we finished our instructional writing by producing our own set of instructions for 'How to make a primitive fire' having built some next to our shelters and traps in our settlement. In History we published on the computers our writing about the different types of homes during the Stone Age. In Maths we continued with Place Value. We would like to congratulate Dillon and Clemency who we nominated as our School Councillors and Toby and Ella who were chosen to be Eco Ambassadors.
Quick Samba Music Quiz: Ask me what a 'Ganza' is?
17/09/21
We have had another exciting week in Hawk Owls this week. We continued with our instructional writing thinking about 'How to build a primitive trap' and escaped out into the woods and our little settle and constructed traps, we will see if we catch any-thing over the weekend. (No animals will be hurt in pursuit of this learning!) In history we began looking at how homes developed during the Stone Age and enjoyed constructing Neolithic houses from clay, sticks and dry grass (our thatched roof). We had our first Samba session led by Listen2Me and demonstrated good musical ability whilst keeping a great rhythm. Quick quiz... Ask me what an 'agogo' is?
10/09/21
Welcome back everyone, we have had a super week in Hawk Owls. Everyone has settled in fantastically and shown a great attitude towards their learning, the Hawk Owl team have been very impressed. Our Topic of the Stone Age to Iron Age was launched by asking the ques-tion 'Has life always been like this?' and we thoroughly enjoyed going out into the wooded area to create our own early man settlement, building shelters out of branches, leaves and other natural things we could find. We have begun learning about the three eras of the Stone Age in History, looking at number and place value in maths and instructional writing in English. Great first
Summer Term Learning Project
11 June 2021
This week in Hawk Owls we have begun looking at Mummification and enjoyed turning 'Billy Bones' into a mummy. Firstly, removing his brains with a hook (we found this particularly fun and gory). Then removing his lungs, intestines, stomach and liver and putting them in canopic jars and finally wrapping him in 'linen' (toilet rolls). In DT we made canopic jar lids out clay of either Duamutef, Hapi, Imsety or Qebehsenuef. In Literacy we have begun looking at newspaper articles and this week have focussed in on the different features of the three main types of newspaper in the form of Broadsheet, Tabloid and Digital news.
28 May 2021
This week in Hawk owls we enjoyed creating Egyptian profiles of ourselves and then painting them. We worked hard planning, writing, and then editing our own narrative, (creating mystery), involving a main character getting flown to Egypt by a mythical creature to look for a family member who had disappeared inside a Pyramid. We got very excited whilst learning about mummification and have set up a longitudinal science study to observe the changes in both tomatoes and apples when mummified (using Natron) or left alone.
21 May 2021
This week in Hawk Owls we have really enjoyed looking at the Ancient Egyptian Gods. In pairs we researched a different God each, created a PowerPoint and then presented what we found out to our peers. In Maths we have moved onto recapping multiplication and division focusing on multiples and factors. In science we learnt about 3 three important functions of our skeletal system: protection, movement and support. We continue to learn the names of main bones using a song to aid us.
14 May 2021
This week in Hawk Owls we started looking at key narrative features in Literacy using Marcy and the Riddle of the Sphinx as our focus text. As part of our RSE this term we are going to be looking at Relationships particularly with Family and Friends. This week we have discussed the possibility of both positive and negative relationships with our friends and peers as part of being 'United Against Bullying'. In art we have been practising our sketching skills of the human form whilst drawing Ancient Egyptian Gods.
7 May 2021
This week in Hawk Owls we have continued uncovering the mysteries of Ancient Egypt, researching and learning about the Pyramids, their purpose and construction, combining all that we have learnt into a non-chronological report or fact file. In PE we have been working on our ball skills—throwing and catching— and are enjoying competing against one another in both team and individual games.
30 April 2021
This week in Hawk Owls during history, we have continued uncovering the mysteries of the Ancient Egyptian Civilisation, finding out about its timeline and their society, which we will be using in English to write a non-chronological report. In science we have started looking at the human skeleton and enjoyed piecing together our new friend 'Billy Bones' and learning the names of all the bones. In Maths we have continued recapping addition and subtraction, progressing onto reasoning and problem solving.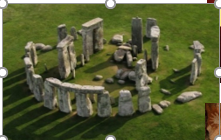 23 April 2021
This week in Hawk Owls, we thoroughly enjoyed diving into our new topic of the Ancient Egyptians. On Monday we became archaeologists, unearthing ancient Egyptian artefacts and deciphering strange symbols which told us our project question of 'What drives us to uncover mysteries?'. We also began looking at where Ancient Egypt was located and the importance of the river Nile. Concluding our music project, learning about pulse and rhythm, we joined in with other schools participating in Orchestra Unwrapped YouTube Concert, performing the body percussion we learnt.
1 April 2021
This week in Hawk Owls, we learnt about the significance of the Paschal candle to Christians at Easter, and what the different coloured Lotus flowers symbolise within Buddhism and why it is important to them. This term has been an unusual term but Hawk Owls have been amazing and both Mrs De Cani and I hope that you all enjoy a great Easter break and are very much looking forward to the summer term.
26 March 2021
This week in Hawk Owls we really enjoyed doing an independent creative write; using 'once upon a picture' as a stimulus and a story mountain planner to produce some fantastic stories. In maths we continue to secure our addition strategies and in year 4 we have focused particularly on estimation and rounding. Whilst the weather was nice, we took time to go outside and practise our observational drawing skills of things in their natural environment.
19 March 2021
This week in Hawk Owls, we concluded our persuasive writing by writing a letter to two superstores; we have encouraged them to not supply plastic straws with their drinks cartons and instead use recycled paper or offer reusable straws made from materials such as bamboo or stainless steel. We enjoyed quilling in art and created a contrasting underwater scene - one part polluted with plastic and rubbish, and the the other with perfectly healthy, clear water.
12 March 2021
This week in Hawk Owls we thoroughly enjoyed our science day looking at changes of state involving various foaming, sprouting and little explosions of solids, liquids and gases. We also loved doing some 'special' watercolour, pastel and pencils observational drawings. It was a week full of chatty reunions, excited break and lunchtimes and at times an over exuberant classroom. We've had a fun but busy first week of all being back in the classroom!
5 March 2021
This week in Hawks Owls we enjoyed looking at the 'Journey' by Aaron Becker as part of World Book Day, going outside to find inspiration for our own picture story settings, which we put on lanterns that the character took with them throughout the story. In Maths, we have been looking at time and in our English persuasive writing we produced infographics trying to persuade people not to use single-use plastic straws; this was as part of our Eco topic, having watched Molly Steer's 'Straws No More' speech.
26 February 2021
This week in Hawk Owl class we continued with our persuasive writing, producing a 'Poster for Greta' (using imperative verbs; rhetorical questions; and a rule of three adjectives). The aim of this was to help her persuade others to join her peaceful protest and to help you stop the giants destroying the forest (based on the Book 'Greta and the Giants). In Maths, we have been recapping time: o'clock, half past, quarter past and quarter to. We created wonderful forest scenes using a media of our own choice and finished looking at Hinduism, learning about the different Hindu Holy Books.
12 February 2021
This week in Hawks Owls we continued looking at Hinduism and learnt about their festivals of Holi, Diwali and Navaratri. We learnt about Greta Thunberg and her passion to 'wake the world up to the effects of climate change'. The children began looking at persuasive writing and recapped the features of both personal (informal) and formal letters. In Maths, year 4 have finished off working on multiplying 3 by 1 digit numbers and year 3 have been looking at money. Mr Singleton has been really impressed with the attitude and effort towards their learning of those both at school and learning from home and hopes that all the Hawk Owls and parents are able to enjoy a relaxed half term holiday break.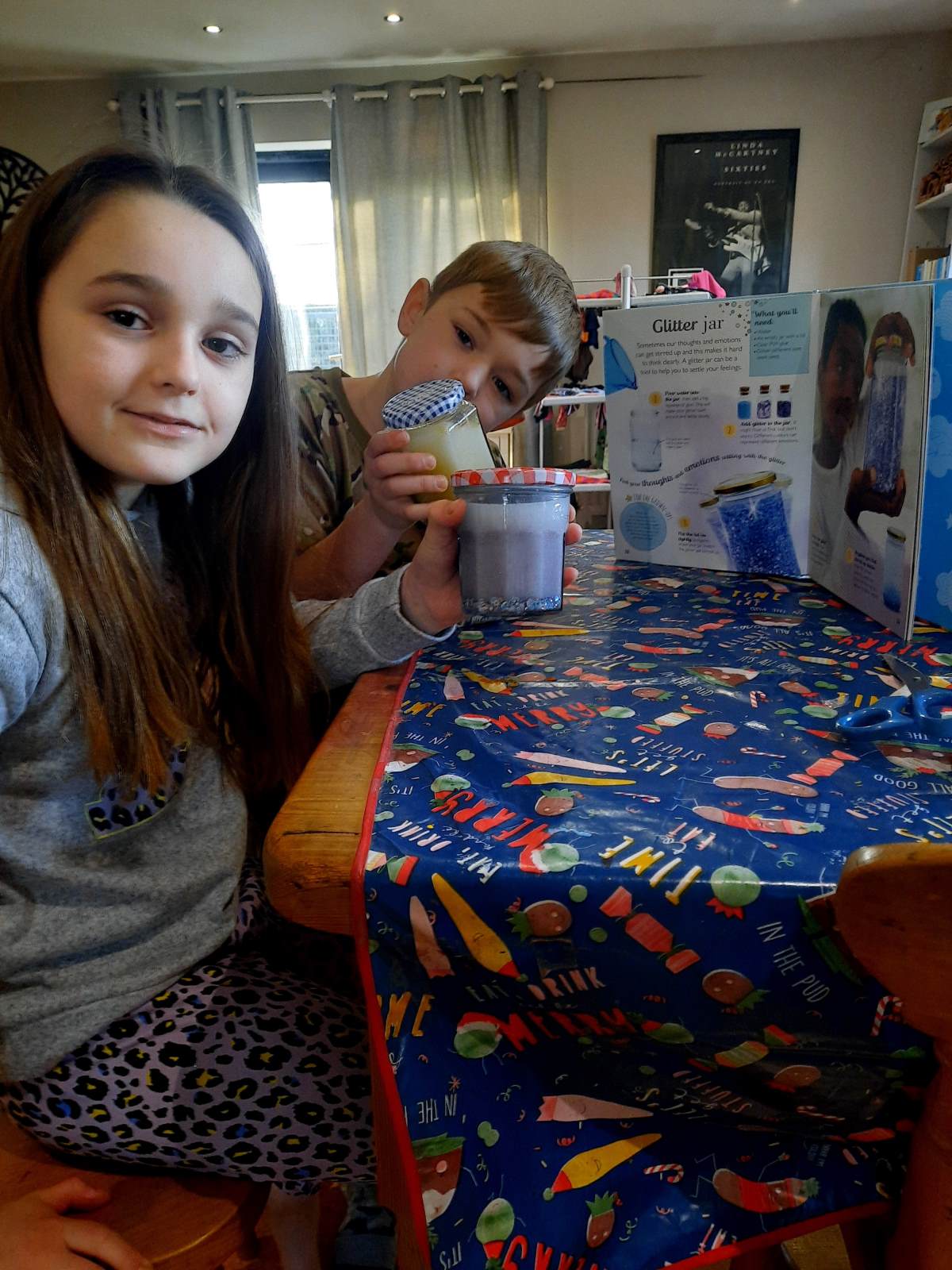 5 February 2021
This week in Hawk Owls we completed our Hot write producing a TV Broadcast script and enjoyed video recording performances of us reading them. In this week's Reading Comprehension we were introduced to Greta Thunberg who will become a focus of our Project moving into the next few weeks. In Science with Professor Strange we've been looking at states of matter and this week learnt about how water can be found in each state and change between each state. We loved making mini water cycles and will be watching them over the next few weeks for the evaporation and condensation cycle.
29 January 2021
This week in Hawks Owls we began to look at Recycled Art and some famous artists whilst starting to create some of our own artwork. We started learning about the key features of a News Report or Broadcast in preparation for producing our own. The children continued to look at Hinduism; their different Gods and main beliefs which sparked a lot of discussion.
22 January 2021
This week in Hawk Owls we continued our Eco Project and learnt about Iceberg A-68 and the possible danger it poses to South Georgia. We used our coloured pencil techniques to sketch, colour and shade an iceberg. The children were introduced to Hinduism and they learnt where in the world Hindus can be found and where it all began, in India, by the River Indus in South East Asia. In Maths we continue with multiplication and division and in English we are about to start learning about news broadcasting.
15 January 2021
This week in Hawk Owls we started our Eco Project by asking the question 'Do you have to be an Adult to change the World?'. We have begun looking at our planet and the impact we as human beings are having on the environment. We focussed in on Antarctica and the melting ice caps, researching and producing non-chronological reports on penguins and Icebergs. We have also learnt a little about the life of Sir David Attenborough and produced some artwork of his portrait.
11 December 2020
This week in Hawk Owls we had lots of fun building models of Anderson Shelters with 'Dig for Victory' vegetable patches alongside. We have created an excellent piece of writing based on The Lion, the Witch and the Wardrobe called 'Through the Wardrobe', using lots of amazing adjectives and adverbs to engage the reader, to produce a narrative that we think is better than the passage in the book itself.
4 December 2020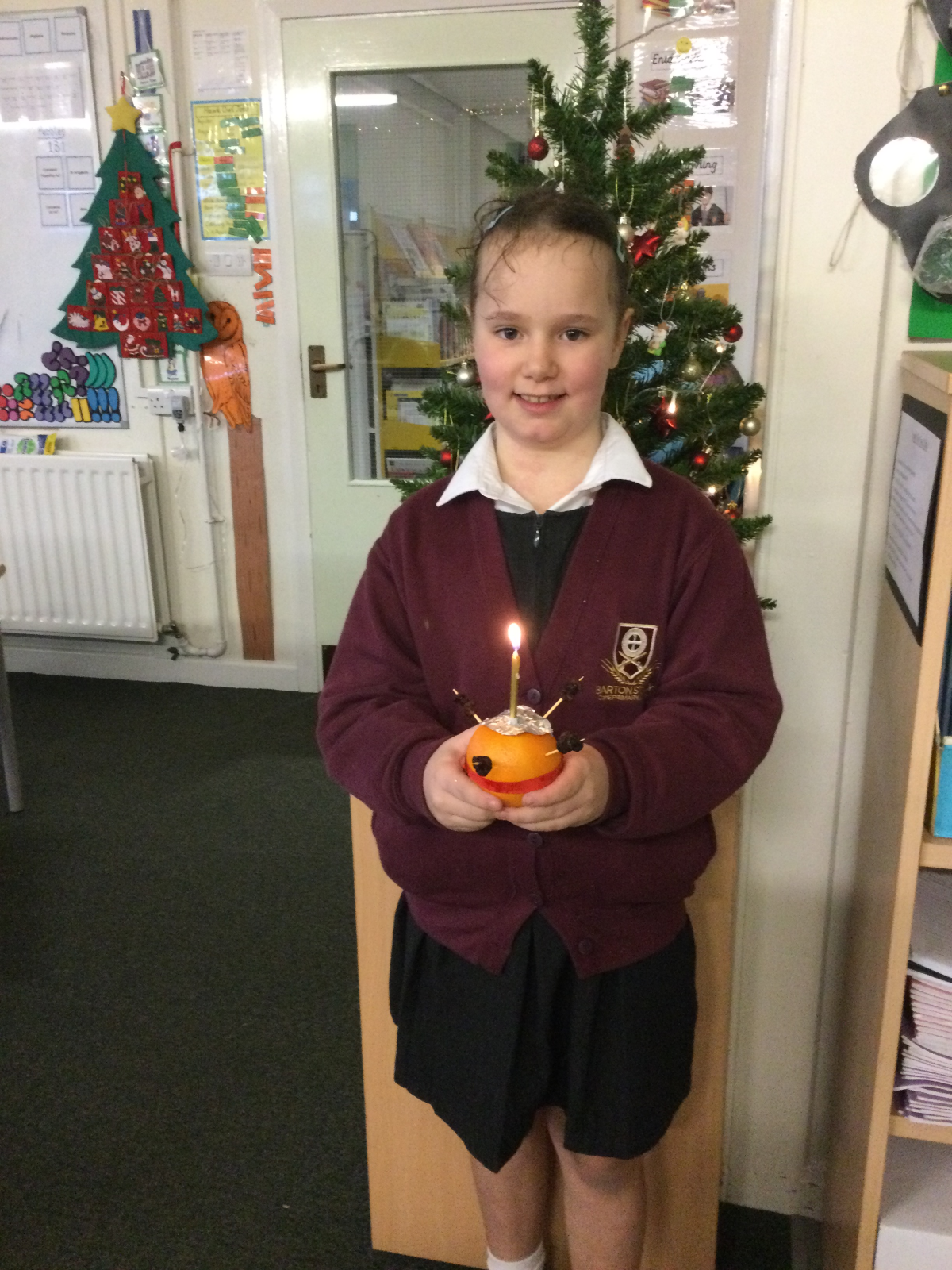 This week in Hawk Owls we have been looking at how light helps people remember and why it is important at Advent and Hanukkah. We enjoyed learning the history of Hanukkah, about the Maccabees and the Menorah and how Jewish children celebrate the festival today. We also reflected on Advent and the reasons behind the advent wreath and Christingles and made Advent promises aiming to make life brighter for family and friends around us.
27 November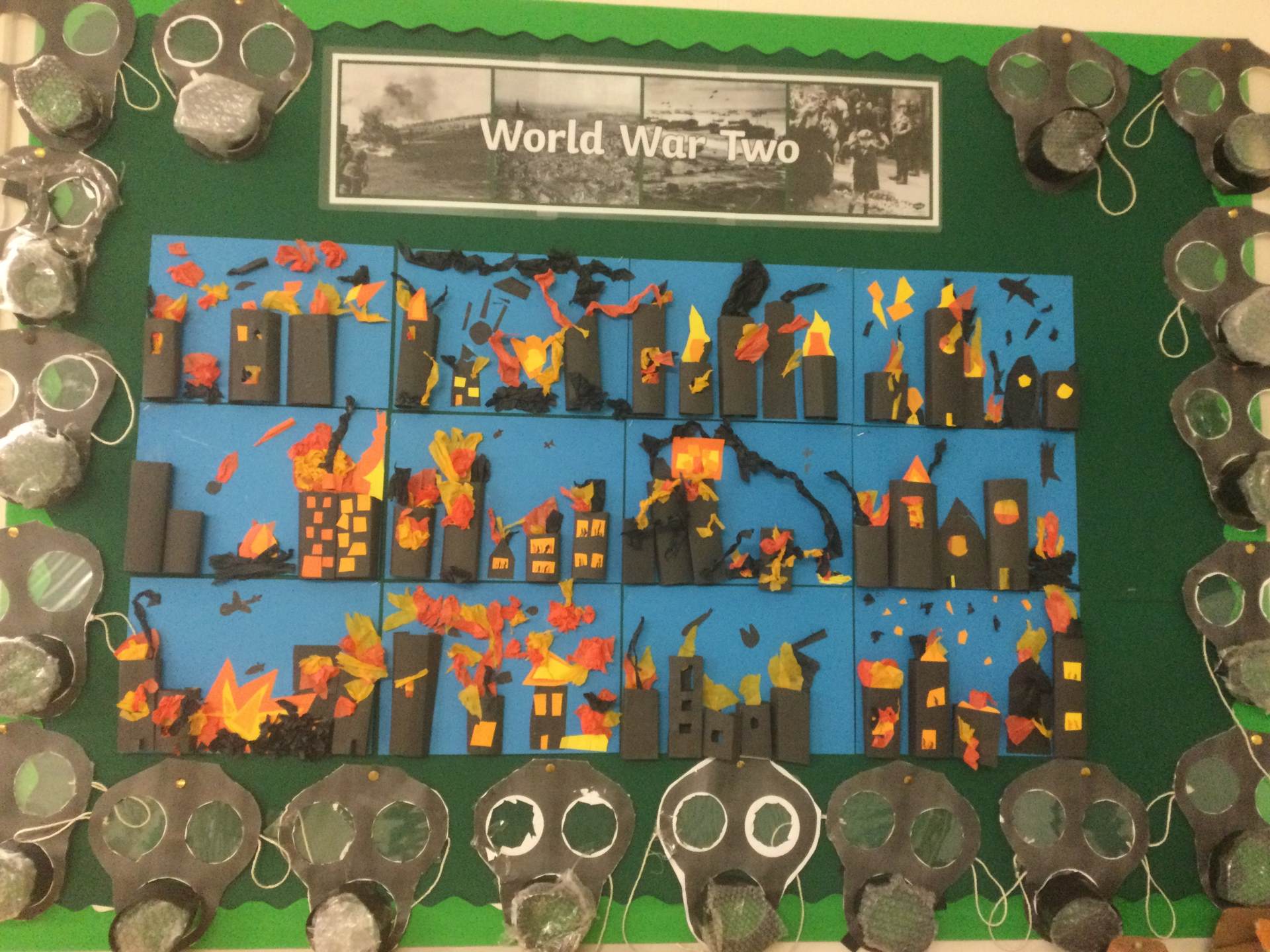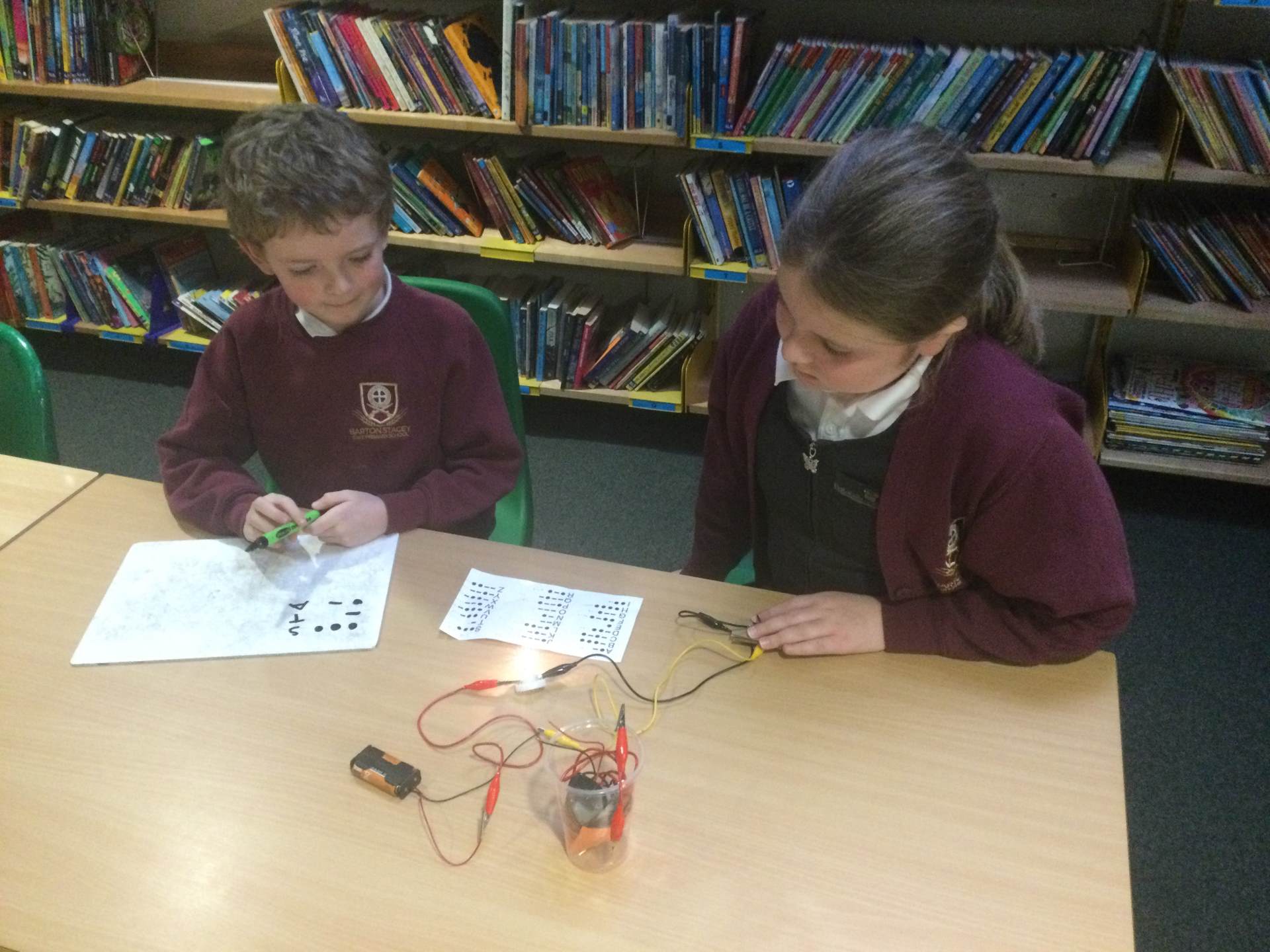 This week in Hawk Owls we continued to enjoy our topic and preparing videos for our Exhibition. We completed a 'Hot' narrative write about a child during WWII who found an unexploded bomb in the woods. In yr3 maths we are continuing to look at addition and subtraction, whilst in yr4 we have moved onto length and measure. We also learnt a little about the Battle of Britain and produced great pieces of artwork; silhouettes of cities burning after being bombed using black sugar paper and coloured tissue paper.
13 November
Bonjour! In Hawk Owls this week we have started learning French. We have learnt to say Hello, introduce ourselves and ask someone their name. In Science we really have enjoyed investigating different aspects of electricity, especially making batteries from lemons and potatoes to power LEDs.
6 November
This week in Hawk Owls we have started looking at Narrative writing using 'The Machine Gunners' as our model text. In History and Art we have enjoyed learning about, looking at, discussing and reproducing World War II Propaganda.
23 October 2020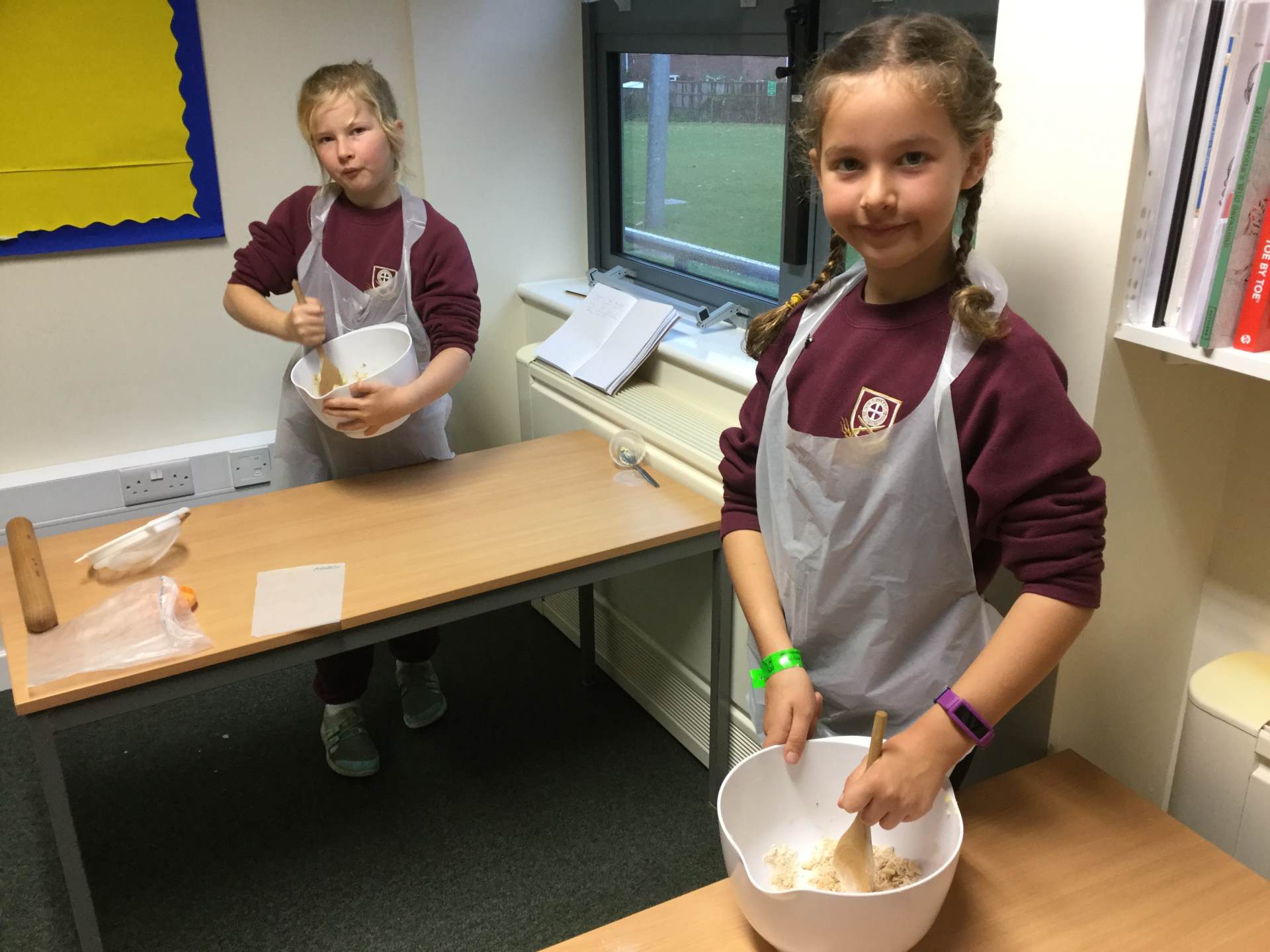 This week in Hawk Owls we started computer programming using Scratch and learnt about coding and enjoyed creating our own small projects. We also loved getting the opportunity to cook our own World War II biscuits which most of us agreed were scrumptious. We have worked very hard this half-term and Mr Singleton has been really impressed with our attitude and energy towards our learning. Enjoy a well earnt half-term break Hawk Owls.
16 October 2020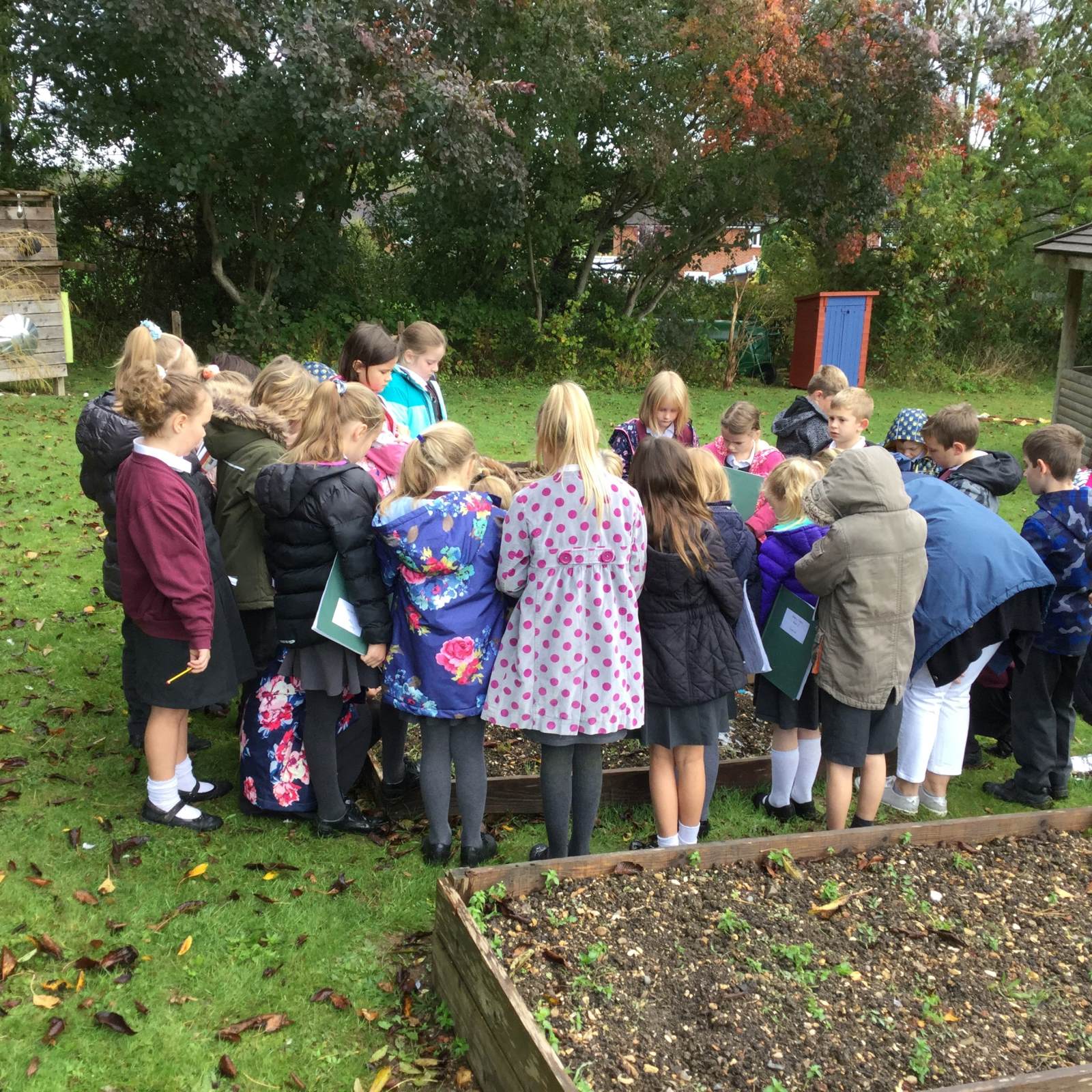 This week in Hawk Owls we have been making videos of How to survive in a Anderson Shelter and completed our science topic on Living things and Habitats, focussed on the effect of litter in the mirco-habitat of insects.
9 October 2020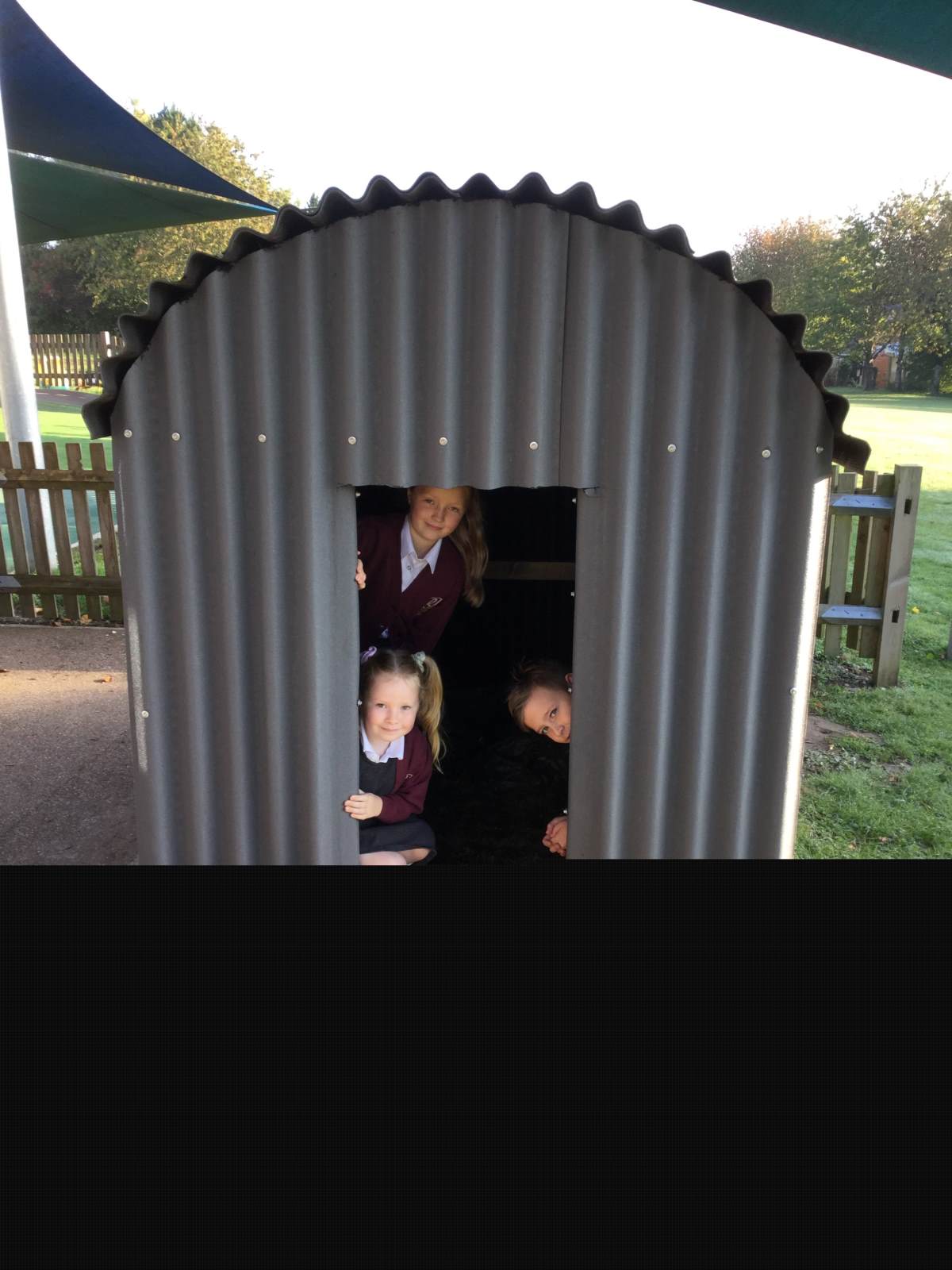 This Week in Hawk Owls we have continued to be very enthusiastic towards our WWII topic and the Blitz. We enjoyed doing repeated mock air raid experiences which involved hearing an air raid siren, grabbing our gas masks and diving under our tables into our Morrison Shelters. This has aided us with our instructional writing. In Maths we have moved from place value to addition.
2 October 2020
This week in Hawk Owls we were interested to learn about the Blitz and the effects it had on London. In Literacy we have started looking at instructional writing and we really enjoyed using a set of instructions to make our own gas mask. We were also very excited to have lots of people stand for school councillor.
A message for Hawk Owls, from Mr Singleton

Fishbourne Palace
On Monday 10th February, Hawk Owl Class were joined by Birch Class from Micheldever Primary School on a trip to Fishbourne Roman Palace.
All the children had a fantastic day learning all about the 2000 year old remains of the Roman Palace and how the residents lived all those years ago. The workshop session was particularly fun where all the children were dressed as slaves and had to try out a range of different activities. They experienced bridge building, making mosaics, grinding corn, writing on wax tablets, making a tile roof and making up games suitable for a Roman Prince and Princess.
The children and adults were amazed by the remains of all the mosaics and loved walking round them all. The museum was fascinating and we enjoyed looking at so many old artefacts.
Times Tables Check
On Wednesday 12th February, Mrs Griffiths, one of the Dever Valley Federation teachers, led a workshop around the times tables check that Year 4 children will be sit in June this year. The information shared can be found here.
Viking Day Write-ups
On Friday 4th October Hawk Owl Class became Viking's for the day. Read below for recounts of the day from the children. More photos can be seen in the Hawk Owls Gallery.
Viking Day Report
By Naomi Kerr and Matilda Leader
On Viking Day we enjoyed DT because we liked the making and painting of our longboats and shields. It was fun to assemble the longboats because they looked magnificent at the end when they had been painted and made. The shields looked colourful and the patterns were great. The shields were all different because of their amazing patterns and their bright colours. We also liked the chant because the lyrics were fun and when we did it as a round it sounded fantastic. We also got to dress up for Viking day and every costume was unique, brilliant and special.
Together our favourite part of Viking Day was the role playing because it was fun when the boys fought each other and the girls came to heal the wounded people. We also danced a Viking merry dance when the boys linked arms with the girls and we skipped around the mats joyfully.
Overall we had a great day!
My Viking day report
By Phoebe Franklyn
Viking day was EPIC to me because I loved the fact that we got to dress up as Vikings and we got to do some Viking dancing and fighting ( play fighting of course! ) but the two activities that stood out to me were for two completely different reasons:
The Chanting, because it meant that everyone was included and that meant it was a fun moment everyone could
Experience that moment and also it was EXTREMELY fun! J
My first favourite is…….
DOING THE ART!!!! Because I really felt like I was a Viking making a real longboat only it is a miniature one of course!!! In conclusion the best Viking day ever! I wish we could do it again!!!!!
Viking day report
By Daisy Marshall and Lily Jarman
On Friday 4th October, 2019 Hawk Owl Class had a Viking Day. We all got to dress-up as Viking Warriors or Princesses. We did lots of activities and they were all great fun but we are only writing about our three favourite ones.
We enjoyed learning and performing the Viking chant because we got to make our own actions. We got to sing it as a round and when we were confident Mrs Marshall videoed us for our exhibition. We enjoyed it very much!
I also enjoyed DT because we got to design and paint our own round shields that are to be stuck on the side of our longboats. We also had to carefully cut out a Viking longboat template which we later painted brown
We all had a fantastic Viking day!
D-Day poems
Dear Lord, Please help us remember all the soldiers which were delivered to Normandy by boat or plane. Thank you for us winning the war and D-Day. We are very sad and emotional about this day because we lost a lot of English and German men. We will also remember them for their bravery and we will remember they will not die in vain. Can we also remember the German men who were forced to fight because of their leader Adolf Hitler. Amen. By Edward Stear
Dear God, Thank you for the soldiers who stopped the war. Thank you for the sacrifice they made for everybody's freedom. Please remember the innocent soldiers who died. Please protect us like the soldiers did. Please remember the bravery they carried. Amen. By Maisie Howard
Dear God, Thank you for the soldiers who fought in the war and for their sacrifices during the D-Day operation to allow us to have freedom today. They had a lot of bravery and they were courageous. They managed to stop the war and that's why we are safe today. We hope that war doesn't happen again. Amen. By Talia Hazard
Dear God, Thank you for the brave young soldiers who fought on Normandy beach to protect our country. They sacrificed their lives for us and for good. Thank you for commemoration that reminds us about those brave soldiers who fought and died to give us freedom. Please help us to remember them as brave, heroic soldiers who fought for our country. Amen. By Will W
Dear Lord, Please remember all of the innocent and brave soldiers who gave their lives away or got hurt for our rights and freedom. If it was not for their bravery we would be controlled and we would not have our rights or freedom. Amen. By Daisy Reynolds.
Dear God, Thank you for all of those brave men sacrificing their lives to save ours. Thank you for the commitment to their job to save us from the horrible war. Thank you for the wisdom of Joseph Stalin, Franklin.D.Roosevelt and Winston Churchill so the mission was easier and successful. I am truly sorry how many people died. Amen. By Matilda Leader
Dear God, Please help everyone to remember the brave, courageous, innocent soldiers who sacrificed their lives for us to be free. Please help is to commemorate D-Day when England, France and the US flew and sailed across to Normandy and tricked Germany and Japan. Please help everybody to respect those who fought for us in the Second World War. Amen. By Georgina Thomas