Class News
Remembrance Day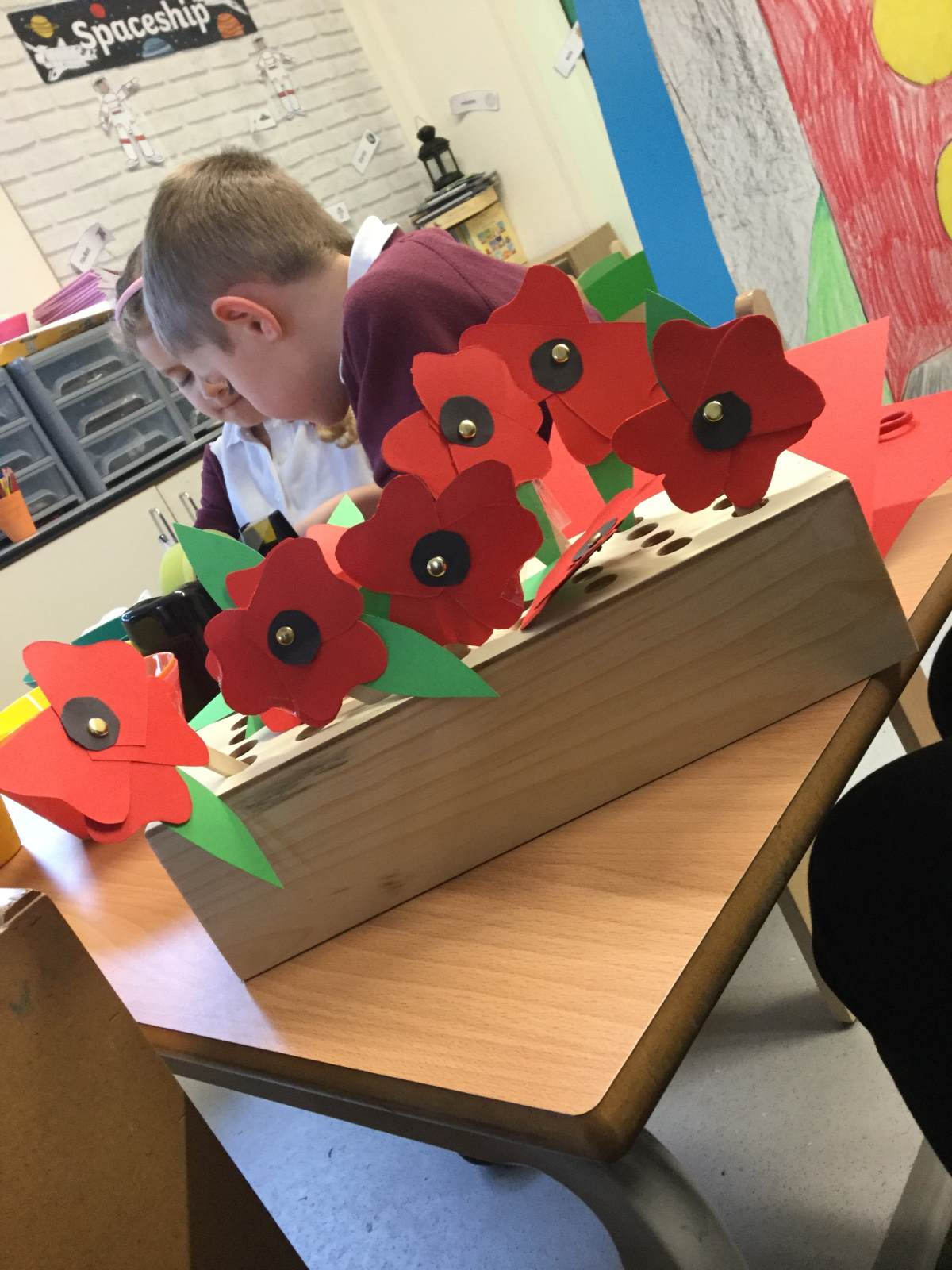 Snowy Owls spent time last week creating poppies whilst learning about the importance of Remembrance Day. They also made a poppy wreath which was included in the Remembrance Day Service held in Church.
Snowy Owls Explore
This half term, Snowy Owls have been very busy exploring. We have been exploring a variety of stories and learning about characters and the adventures they have been on. We have explored the zoo, new and old transport and the seaside, and even made our own designs for each! We have been working hard with Geraldine the Giraffe in phonics and have learnt lots of new sounds as well as tricky words, including 'I'. We have been measuring and collecting data in Maths and found out that the most popular animal in Snowy Owl class was the flamingo! All of our new Snowy Owls have been settling into our school community well and we have been exploring the theme of belonging and have all had lots of fun making new friends! We have just started thinking about how far we can explore and are looking forward to exploring space in the new half term!
Guide dogs for the blind
On Wednesday 13 March, the children eagerly awaited a special visitor to the class, Flossie the guide dog who also brought her owner Nancy-Rose, and a member of the charity with her. The children found out how guide dogs are trained and how they are heroes in their own right.
RNLI Visit
On Monday 11th February we were lucky enough to have a volunteer from the RNLI come to visit the class. She introduced us to the work of the RNLI, showing us videos of them rescuing people in the water in treacherous conditions. Mrs Williams gave us a chance to role-play being a lifeboat person, dressing up and going to save beach-goers in a rubber dinghy. We also learnt about the flags on the beach and what to do if we were to get into trouble. Mrs Williams helpfully taught us that we could call 112 using the mnemonic "One mouth, one nose, two eyes" to help us remember the number.
Diwali
The children had lots of fun celebrating Diwali. Mrs Watts kindly brought in some Diwali food for us to try, we also looked at different spices and had a Bhangra dancing session with Ms Davison. Have a look at the Galleries for further Diwali photos.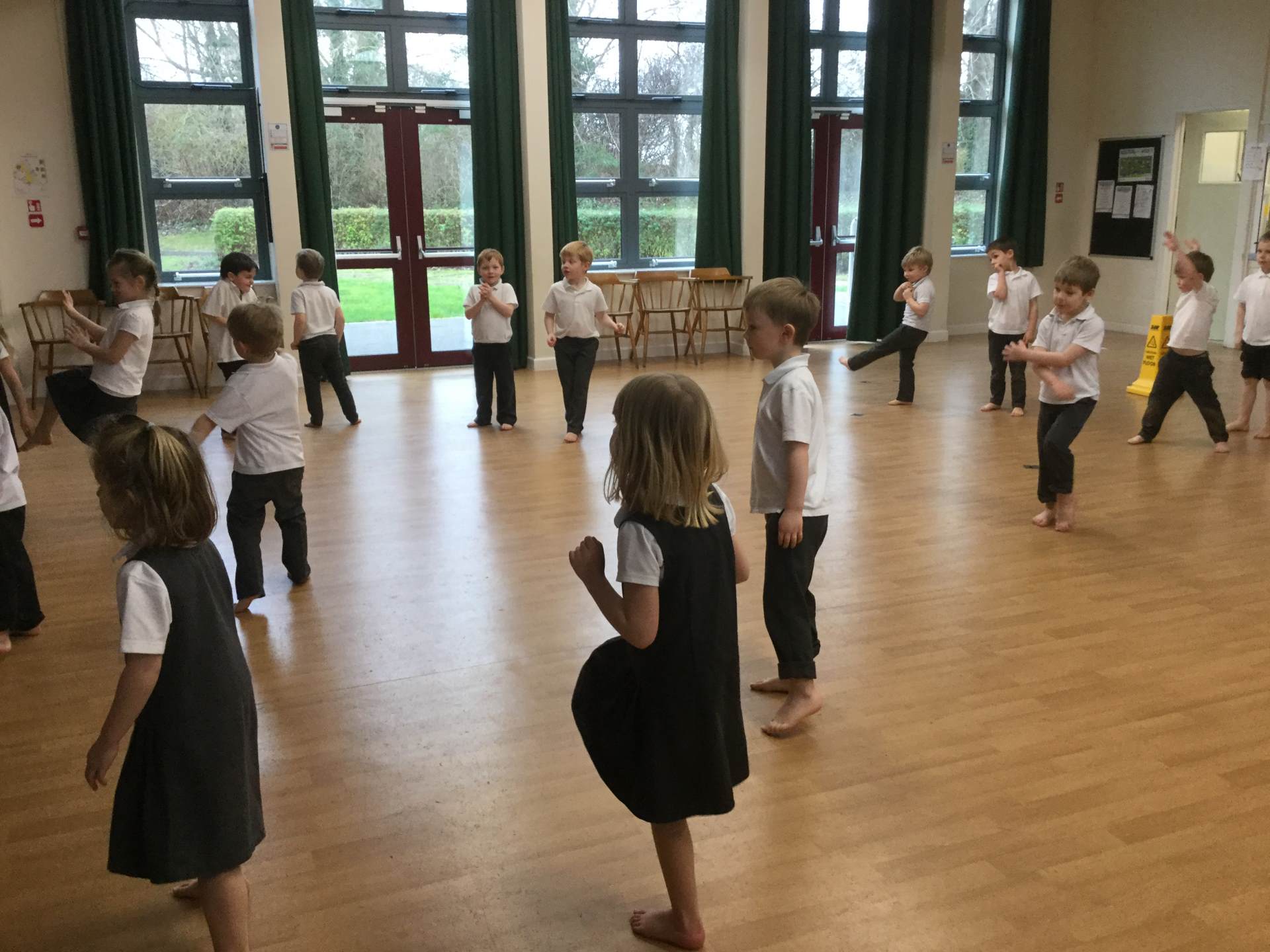 Winchester Fire Station
Snowy Owl Class had an amazing trip to Winchester Fire Station in January as part of their Heroes topic. They learnt about the dangers in a kitchen, got to go in a fire engine and even had a chance to use the water hoses! Take a look at the Galleries page for more photos. Thank you to Mr Halls and Winchester Fire Station for welcoming us!
Snowy Owl Class had a fantastic trip to Beaulieu Tree House Centre.
Click the photo below to find out more about our trip.
Year R Class Photo
Our new Year R's were recently in the Andover Advertiser as part of the papers "First Class of 2018" article.