Class News
03/12/21
We have completed our letters as Dorothy Vaughan with great insight into her character and regard for her many achievements. In addition to this, Eagle Owls have been researching the phenomenal achievements of Katherine Johnson to complete our informal letter writing next week. Year 5 children have been learning and working with equivalent fractions in a range of problems and calculations. The problems utilise times table knowledge above all else and Thursday saw an unprecedented improvement with our multiplication grids 'check-up'. Brilliant work!
Year 6 have had their first 'taste' of SATs papers this week. We will be talking through these to become familiar with the types of problems and strategies to employ with each one at a later date.
In Science we have been learning about the movement of the Moon in relation to the Earth. Whilst we would love to go on a trip into space to see this all happening first-hand, we settled for using a lamp and white polystyrene balls to replicate this to see the phases of the Moon!
26/11/21
We hope you enjoy watching the following presentation, which gives you a small glimpse of this term's Learning Project
19/11/21
Eagle Owls have embarked upon the true story of Katherine, Dorothy, Mary and Christine in the 1950s and 60s by inferring from the text, Hidden Figures by Margot Lee Shetterly, alongside interpretations of the film of the same name. We are currently using it to look at the life and work of Dorothy Vaughan; a Computer and then Programmer within NASA. This will fuel informal letter writing next week. In maths, we have switched to short and long division with and without remainders, creating fraction/decimal equivalents with any remainders and contextual work. Being the inverse operation, we are still using multiplication tables to help us calculate as well as knowledge of place value. DT and Science are now aligned! Eagles have sufficient understanding of the rotation, orbit and axis tilt of the Earth to see how their 3D model will work once constructed. Glue guns, saws and hammers at the ready..!
12/11/21
This week Eagle Owls have been rounding off their enthusiasm for poetry. We have been writing our own poems based on the poem We Remember by Laura Mucha. The imagery created using pastels and inspired by famous Remembrance Day art was astounding. We also created a multiplication and division by 10, 100 and 1000 drama which consolidated the last week of learning. We experienced everything from American accents to our favourite maths characters from White Rose. We enjoyed our thespian way so much that we dramatized how the earth rotates on its axis in science this week. This again involved comedy sketches, ad libs and a "hot sun".
05/11/21
Eagles Owls have had an inspired poetry week! They have delved into many forms of poetry, read and shared their own books, internalised and innovated from a composition by Laura Mucha and started to collaboratively compose their own poetry using trees within our school grounds for inspiration. We are very much looking forward to sharing these at our Remembrance Service next week. We have focussed on maths fluency, spending time really getting to grips with properties of number, talking mathematically and having fun with number and movement of place value when multiplying and dividing by 10, 100 and 1000. We've started a new DT project based on our science learning this half term-Earth in Space. We're continuing to venture further into the unknown…
15/10/21
Unusually, Eagle Owls have been completing their 'Hot' write using the second chapter of The Arrival over a number of days this week. Narrative writing and the creativity involved in it simply cannot be rushed! We have been looking at properties of number in Maths focusing on Multiples, common multiples, prime and composite numbers. Times table knowledge is essential over the next few weeks so any practise at home on this would be very much appreciated. Most exciting, however, was our trip to Sir Harold Hillier's Gardens today! As a result, the children should be better equipped to fend for themselves should they 'venture into the unknown'! The day's exploits included: lighting a fire, cooking on the fire, den building, stick whittling, orienteering, foraging and a whole lot of fun!
08/10/21
Another busy week-where does time fly? We've been continuing with The Arrival narratives, typing them up, editing and embellishing to publishing standards. We started our Multiplication and Division unit in Maths looking at factors, multiples, common factors and multiples, prime and composite numbers, multiplying and dividing by 10, 100 and 1000 and properties of number problems. In Science, we've started making Quiz Boards using our knowledge of simple series circuits, conductors and insulators. For Project Learning, we've been gathering human and physical geographical information about our immediate and local area to facilitate creation of a 'website' for people who might venture to our community and it be unknown to them. After much practise, we have started drawing our passport pencil pictures (great alliteration!) inspired by The Arrival. Happy, restful weekend everyone!
01/10/21
Eagle Owls have been writing the final part to The Arrival where we see the father of the family venturing into the unknown. We have inferred from the illustrations and hypothesised why this might be. We've made significant progress with addition and subtraction problems including balancing equations, missing numbers with columnar subtraction requiring decomposition, problem solving and order of operations using the BODMAS acronym. The children made their own Buzz-Wire game in Science using appropriate conductors and insulators depending on their use within the structure. They also solved how to connect the components together so that the buzzer sounded only when the loop touched the wire structure and drew the circuit diagram for it using the appropriate scientific symbols. Electric work this week!
24/09/21
What a marvellous Field Trip we had on Tuesday! The sun was shining and all was right with the world - well, unless you speak to the children about the amount of walking we made them do prior to lunch! We traversed to the top of St Catherine's Hill looking at the residential and industrial landscape merged with the natural. We discussed transportation and historical aspects to the view including the vantage point held by the Iron Age Hill Fort and the Miz-maze carving. From there to the viaduct and then the Hospital of St Cross where we were allowed access to Brethren Hall, the kitchen and the inner gardens of the Brothers residence. The children have already used the day to fuel a Recount text and will reflect further on it during topic work. Oh, we've also done Maths and stuff this week!!!
17/09/21
You may have seen Eagle Owls walking around the village on Tuesday identifying land use and facilities in their immediate locality, using appropriate symbols to depict them on their own maps and using a compass to orientate. Next week we are heading into Winchester to further explore land use in the wider locality. In Maths, we have been continuing with place value focusing on negative numbers and Roman numerals. Literacy has involved collectively writing the beginning of our narrative to The Arrival using grammatical features such as adverbial openers, figurative language and relative clues to name but a few! Speaking of grammar, if you haven't already purchased a CGP SpAG homework book for £3.60 (normal RRP £5.95) may we respectively request that you do so before Monday 20th September. Mrs McKay will be setting the first weekly task(s) on Monday to be handed in on Fri-day of the same week. This pattern will follow for most weeks hereafter. Not only will it complement and consolidate learning completed in the class-room it will also provide a handy revision guide-what a bargain!
10/09/21
What a productive and positive first week we have all had! New routines, ways of working and getting to know each other-oh-and some learning! We are advancing through The Arrival by Shaun Tan, hypothesising about the story line, exploring different ways of starting a narrative, adverbial openers and figurative language. We are comparing, ordering and rounding numbers to 1,000,000 and beyond so when we win the lottery we are able to manage our finances as well as a whole host of other experiences linked to our topic! Look out for the Curriculum Web and Homework Project details next week as well as notification of our first trip!
11 June 2021
This week, the Year 6 children have enjoyed a wonderful week-long residential at Calshot Activities Centre. Blessed with wonderful weather, the children have had an action-packed week and are very much looking forward to a restful weekend! A huge thank you once again to the staff who have supported this. Our Year 5 children have been using an Oscar-winning animation as the stimulus for their writing this week, creating their own narrative to go with the wordless video (which can be found here on YouTube; please ensure you supervise your child's internet use). They have also been securing their short division methods, as well as creating bath bombs to study the effects of irreversible changes in Science.
28 May 2021
Newspaper reports edited and published-check. Decimal place value, ordering and rounding-check. Investigating saturation points using a variety of soluble solids-check. Creating a clay, coil pot in the style of Ancient Greek pottery depicting images of personal rites of passage within our life journeys so far and considering how Ancient Greek values are exhibited in them-check. Production preparations begun-check. Catchy songs being learnt that you'll get stuck in your minds and be singing for the next 6 weeks-you-bet-ya! Happy half term everybody.
21 May 2021
Achilles featured a lot in our diary recount writing towards the end of the week whilst the origins of the war in which Achilles fought featured in the newspaper reports written at the beginning. Our minds are awash with fronted adverbial phrases, first person, chronological recounts and conjunctions! We have revised the place value of both large numbers and decimal values, rounded and ordered in Maths. Science has involved looking at irreversible changes, what can cause them and how we can detect if it is an irreversible change.
14 May 2021
We have been busy using our alliterative skills and word play to create hedonistic headlines and punchy puns for our newspaper report on the origins of the Iliad narrative. Mrs Hoyland said that we have also identified the difference between indirect and direct speech. She exclaimed, "It's gone very well and I look forward to seeing it within the reports!" Our multiplication and division brains have been stretched in Mathematics but, soothed by ice-cream in Science!
7 May 2021
Eagerly, we started our new genre of writing and new text-The Iliad and the Odyssey retold and illustrated by Marcia Williams. The children will be using this text as a 'staple' in their understanding of The Iliad with its numerous threads and characters combining to make a complex and involved narrative. We are focusing on a variety of recount techniques over the coming weeks including Newspaper Reports in which they will be reporting about Paris, Helene, Achilles, Hector and a whole host of pesky, meddling Gods and Goddesses! We started off with a story map of the first chapters annotating it with time conjunctions and fronted adverbials using the ISPACE acronym to help us. In maths we have been focusing on balancing equations, using mental and written strategies for the addition and subtraction calculations involved. Factors, Square numbers, square roots and multiples are also making a reappearance in quick fire maths starters so the children need their rapid multiplication fact recall to hand!
30 April 2021
Eagle Owls have worked hard on creating passive sentences. Ask your child to give you examples. We have been using this in our explanation text writing all about a Greek God/Goddess of their choice from 'Mythologica' this week. We have been working on ratios in maths, calculating, simplifying, finding equivalent ratios, problem solving, drawing shapes according to a scale factor, identifying the scale factor a shape has been enlarged by and using proportion to calculate alterations to recipes etc. We didn't have time to make cakes though-I am sad but my waistband is grateful! We have separated mixtures in a variety of ways and discussed reversible changes in Science-alas-no cake making there either!
23 April 2021
Eagle Owls have shown that they are ready to learn after Easter and have fully embraced their new project, 'How are Ancient Greek values evident in our lives today'? They have had a chance to 'download' what they already know about the Ancient Greek Olympics, created a sculpture of themselves as an Ancient Greek God, devised a God/Goddess name, family his-tory and backstory to form an explanation text and they became an 'Investigator' to analyse a range of Greek God explanations from Mythological in order to determine which one 'visited' us from the clues they left behind! We started our Science topic of 'Properties and Changes in Materials' revising the states of matter and what can cause matter to change state. Apologies for the Newtonian slime sleeves that may have been evident after Thursday-is Newtonian slime a solid or a liquid?!
1 April
Our feet have certainly not been off the gas this week! Eagle Owls completed their innovated Lorax stories and now every individual has a bound book of their narration. It is a suitable culmination to this terms envi-ronmental topic in which we have discussed how the choices we make affect the world around us. We concluded our Area, Perimeter and Volume maths topic by calculating the volume of regular and irregular 3D shapes. The last few days have been spent reflecting on how ephemeral art can help us appreciate God-The Creator's world. To fuel an explanation 'cold' write we created our own ephemeral composition to then explain how it showcases Gods
26 March 2021
Eagle Owls have completed their Georgia O'Keefe inspired, chalk drawings with fabulous results. Some of the compositions are shown in the photographs below. Aren't they spectacular?! We continue to compose our innovated Lorax stories as well as watching and interpreting Delivery as part of cine-literacy this week. Delivery is a short, animated story by Till Nowak from which much can be inferred about the environmental impact the choices we make have on the world around us. We've continued to find area and perimeter of rectilinear shapes as well as triangles in Maths.
19 March 2021
Eagle Owls have been true artists this week! On Tuesday, we continued our art in nature topic by looking at the work of Georgia O'Keefe. We replicated her style using chalks and looked at detailed images of flowers using a microscope to see texture and colour. We completed our poetry based on The Promise by Nicola Davis. It really challenged us all! Ensuring we maintained a rhythm and rhyme pattern based on Warned by Sylvia Stults whilst progressing through the narrative aspect of the original story tested our figurative language and vocabulary knowledge. The poems will make up an anthology of class works. We are revising and progressing with area, perimeter and volume looking at rectangles and compound rectilinear shapes this week using our measurement knowledge and multiplication tables to help us.
12 March 2021
Needless-to-say, it has been wonderful to see everybody return this week. A buzz is audible throughout the whole school and Eagle Owls class filled with enthusiasm, vibrant discussion and collaborate learning once more! Yay! We have been continuing with Converting Metric measures this week with some practical tasks to ensure we can read the measures we are converting on weighing scales, jugs, cylinders, rulers and meter sticks. The Promise is our focus text comprised of beautiful figurative language from which we innovated our own using images from the book for inspiration. Today we conclude with Science Day in celebration of British Science Week focusing on simple mechanisms-levers, gears and pulleys. Phew!
5 March 2021
We have had an exciting 'final' Lockdown week in Eagle Owls starting with a visit from The Lorax and Once-ler on Monday! They roamed the classroom and grounds causing chaos during World Book Day. However, our story tellers were not distracted and composed some fantastic narratives based on the shared book, 'Journey'. We also received a very satisfactory reply from Boohoo's CEO, John Lyttle. He responded to William's letter which highlighted issues regarding Fast Fashion and his request for more information regarding their ethical practises, "…Any supplier that is not able to demonstrate that they treat their workers fairly and appropriately does not have a place in the Boohoo supply chain"... Finally, you'll be glad to know we're in the process of sprucing up the classroom, compiling items from the Back to School List and generally getting ready for everyone's return. We are so excited to have you all together again on Monday. Yay!!!
26 February 2021
Mrs Hoyland and I have been overwhelmed with your Wellbeing Day and mandala pattern photographs. What a creative bunch you are! It's so great to see you enjoying learning outdoors and having fun. We are collating all of your images together so you can share them with each other when you return. Remember to take care of your Cotton plants and complete the longitudinal study this week.
12 February 2021
Eagle Owls have been trying to get cosy and keep warm this week! The children have been bringing in blankets to complement their coats, hats and gloves and Thermoses with hot drinks to target the cold from the inside! Our letter writing, percentage, project and geography work has been punctuated with short bursts of movement to warm limbs and defrost brains. Despite this we have made headway with our T-shirts-finalising designs and completing the dying process. We have also had multiple successes with our Cotton seeds so the Longitudinal Study records are well underway!
5 February 2021
Another buzzy week in Eagle Owls including using Spelling Shed! We have progressed with our embroidery and are thinking about our final T-shirt design. To dye or not to dye…that is the question?! We have made 'fat cakes' for the birds in our school grounds and enjoyed seeing the first of our cotton seeds germinating and beginning their life cycle.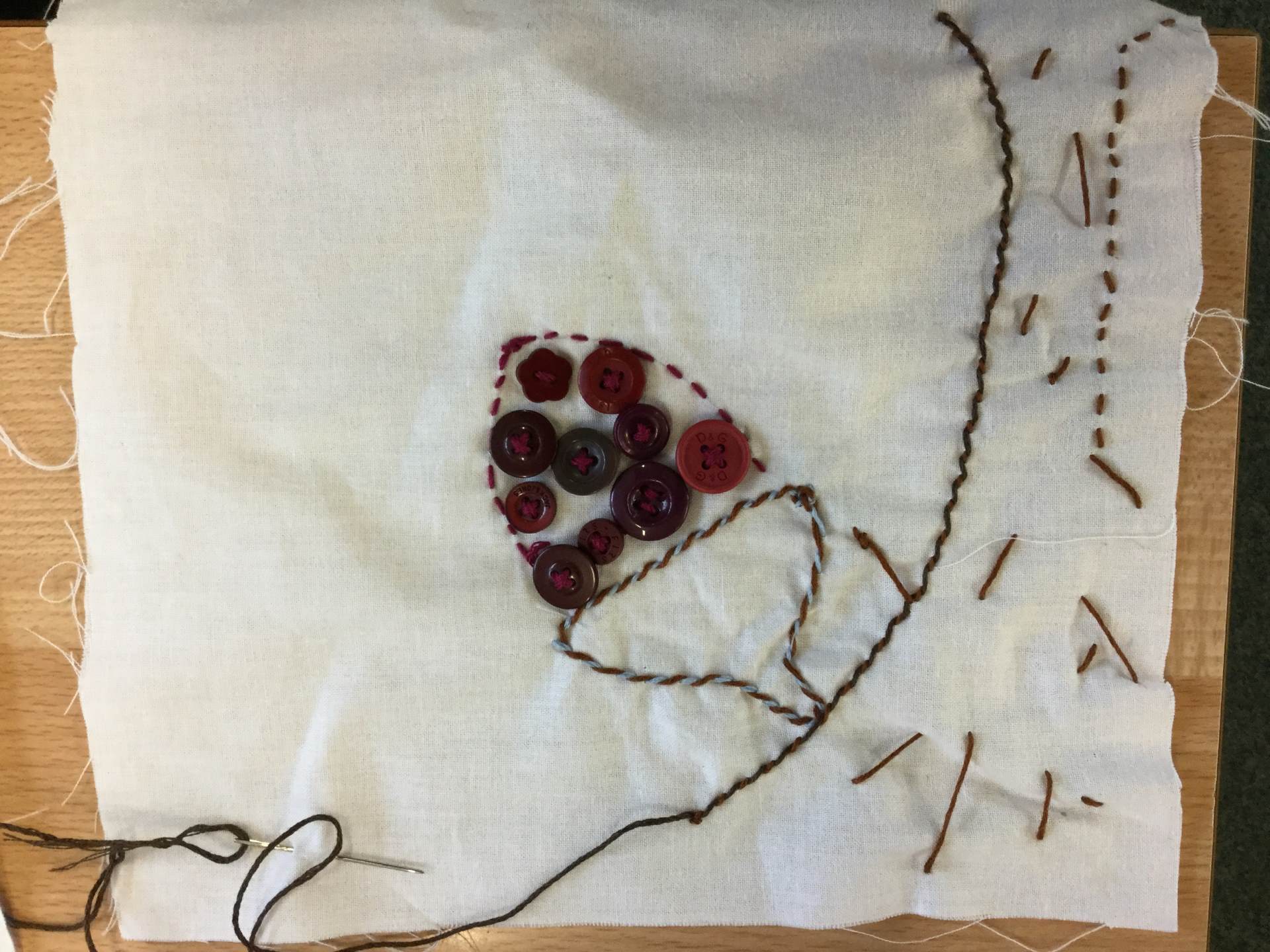 29 January 2021
This week Eagle Owl children have been progressing to the design part of their project. They thought about and drew initial ideas to re-design their T-shirts and started to practice different stitches on swatches of fabric.
22 January 2021
We've been busy learning about Texas this week and have been completing learning about our 'Forever home'. Mrs Johnson has been playing Father Christmas and delivering 'goodies' to the children at home to help with their learning projects.
15 January 2021
We've completed a Fraction jigsaw and our fraction topic, written our first persuasive text, progressed with our project and found new respect for our humble T-shirt!
11 December 2020
This week, we have been studying The Christmas Truce by the poet Carol Ann Duffy, which was launched on Monday by Mrs Hoyland, who very much enjoyed getting to know the class. The children were inspired to write their own versions of this poem later in the week; these are extremely powerful, wonderfully written and sensitive to the theme of the original piece (the complete anthology of their poetry can be viewed on our class page of the school website next Thursday).
4 December 2020
This week, we have been putting the finishing touches to our exhibition video and filming our Rose Blanche video diaries - our wonderful presenters are so looking forward to sharing these with you next Friday! We have also been discussing key figures in Judaism and how we show commitment in our everyday lives.
Here are two additional Learning Project videos Eagle Owl Class would like to share with you:
27 November 2020
This week we have been honing our creative writing skills, creating video diary extracts based on the book Rose Blanche. The inspiration for these has come from the Anne Frank video diaries produced by the Anne Frank House Museum, which the children loved watching. We began filming today and can't wait to showcase them to you as part of our online class exhibition. We have also begun a maths unit on fractions and here is a free guide to support any discussions at home: https://cdn.oxfordowl.co.uk/2014/05/13/10/27/15/873/PX_MathsContent_BK_FractionsInSchool_01_CH.pdf
20 November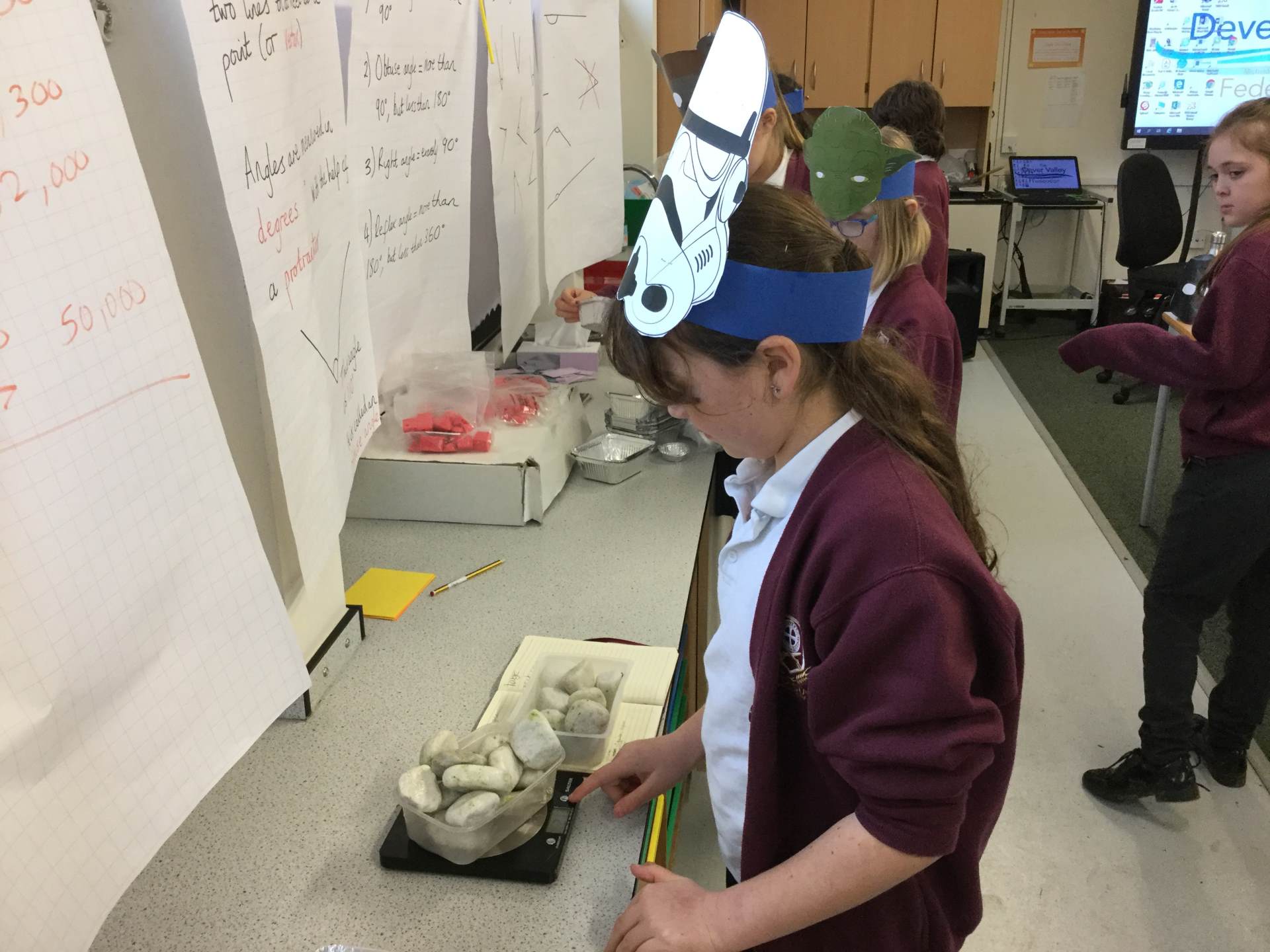 This week, we completed our hot write based on the book The Harmonica, persuading the boy whether or not to play Schubert for the Commandant. In our Key Stage Worship with Hawk Owl Class, we worked as teams to accurately copy a painting by Wassily Kandinksy (using only the verbal descriptions given by one member of the team!) The children were all able to reflect on the skills that helped them be successful: clear and precise communication; asking questions for clarification; and trying a new approach when things didn't go to plan
13 November
This week, we have been incredibly resourceful and have looked for many links within our maths learning to help us solve complex angles questions (well done to Naomi, Alice, Amelie, Phoebe and Henry who demonstrated these to the school during our Teams Collective Worship yesterday). The class also wrote some wonderful narratives this week, told from the perspective of a doll or teddy carried on board the Kindertransport.
6 November
What a great first week back, with lots of learning resilience shown by Eagle Owls! We are slowly becoming angles experts in maths and have had opportunities this week to hone our persuasive debating skills. We have also investigated the journeys of children aboard the Kindertransport and began our new Science topic, 'Forces' ('May the force's be with you' - see picture page)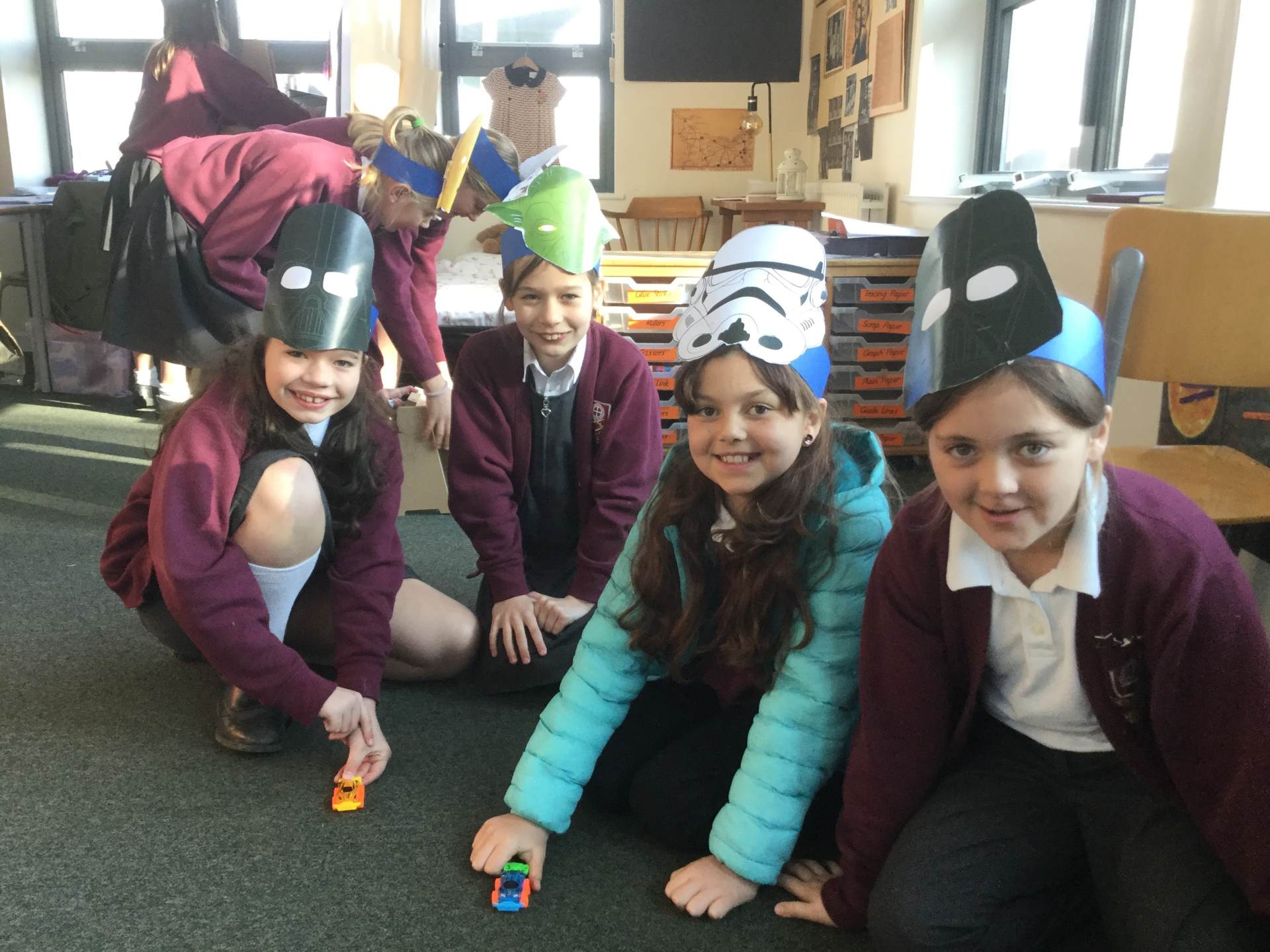 23 October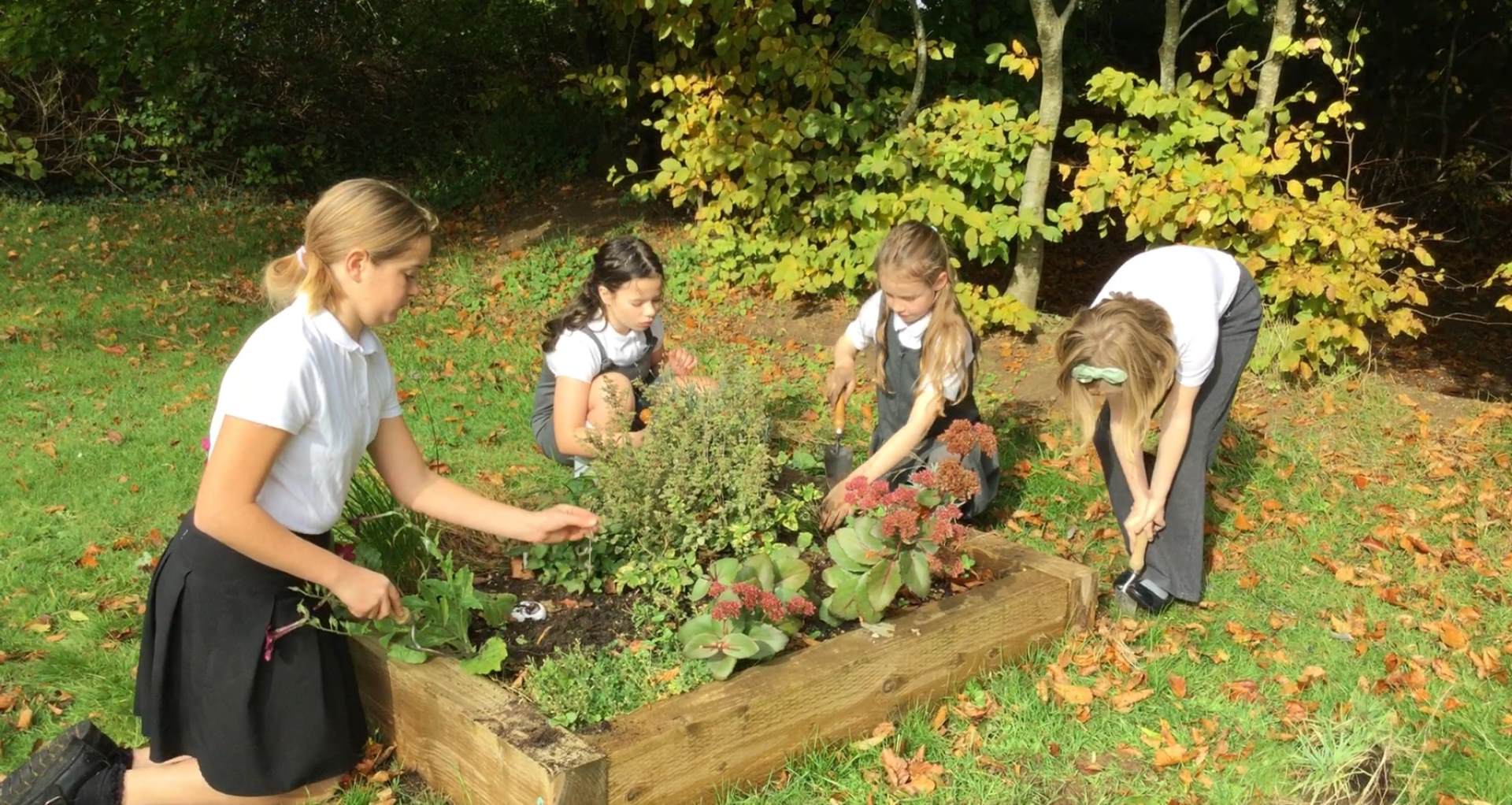 This week, we have been preparing for the Remembrance Service video, which can be seen on our website on 11th November. We have discovered the immense service and sacrifice shown by individuals during the Second World War and how communities supported each other at this time.
16 October
This week, we have continued exploring secret ways of entering the Opekta factory annexe and have completed our maths unit on calculation strategies. Next week, we will begin preparations for our Remembrance Service, as well as perfect the second of three dances - the Lambeth Walk. Oi!
9 October
As Eagle Owls entered the classroom on Monday, they were surprised to discover that a secret annex had been built at the back of the room. This has proved to be wonderful inspiration for their instructional and diary writing. There is an opportunity next week for two Year 5 children to join our existing Junior Road Safety Officer Team - all of the details about this have been shared with the children today
2 October
This week, we have been completing our hot write diary entries and have been using the inverse (opposite) operation to solve balanced equations and number pyramids in maths. We have been creating periscopes in Science and, in PE, the Charleston dance is progressing well!
Mr Stangroom and Mrs Johnson