Curriculum
Please contact the school office or a teacher to find out more about the curriculum.
Details of what your child will be taught each term are available under the class links.
The National Curriculum
The documents below show how the new National Curriculum will fit into the wider curriculum of Barton Stacey School.
Key Performance Indicators
The school will use Key Performance Indicators in reading, writing and maths to support the identification of gaps in core learning that have arisen due to the Covid-19 pandemic.
Learning Power Owls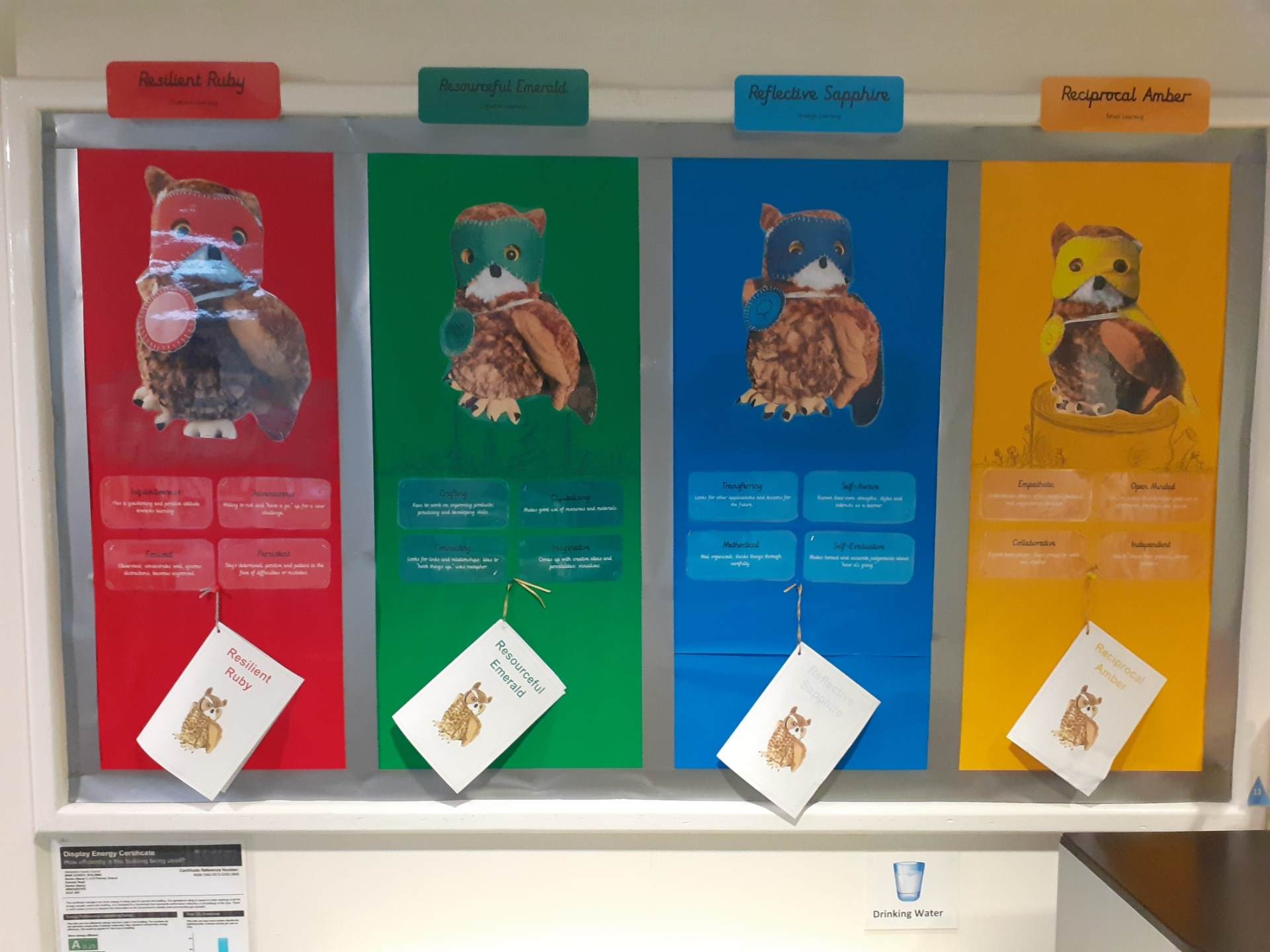 Across the Federation, we support our children to be motivated, happy learners who are equipped with the tools and strategies to stick with their learning when it gets tough, developing their confidence to ask questions and talk things through. To help the children develop these invaluable skills for their future, we use four Super Owls, with each owl representing a different learning skill: Resilient Ruby; Resourceful Emerald; Reflective Sapphire; and Reciprocal Amber. Learning opportunities are regularly planned for to help our children develop each of these.