Grow A £1
What an amazing result to our Grow a £1 campaign. The children in total raised -
£2762.21
Thank you to everyone who took part. There were so many innovative and creative ideas and I think we may have some budding entrepreneurs in our school!
Every child who took part received a certificate and there were also some special mentions in our end of term awards.
In September we launched our Grow a £1 campaign. Every child has been given £1 and asked to think about what they can do with it to make more money. The money raised will go towards helping the school create its Peace & Wellbeing garden.
The Grow A £1 Table Top Sale took place on 23rd November. A wonderful range of goods were sold and the event was very well supported by children and parents. Thank you to all stall holders and their parents who supported them.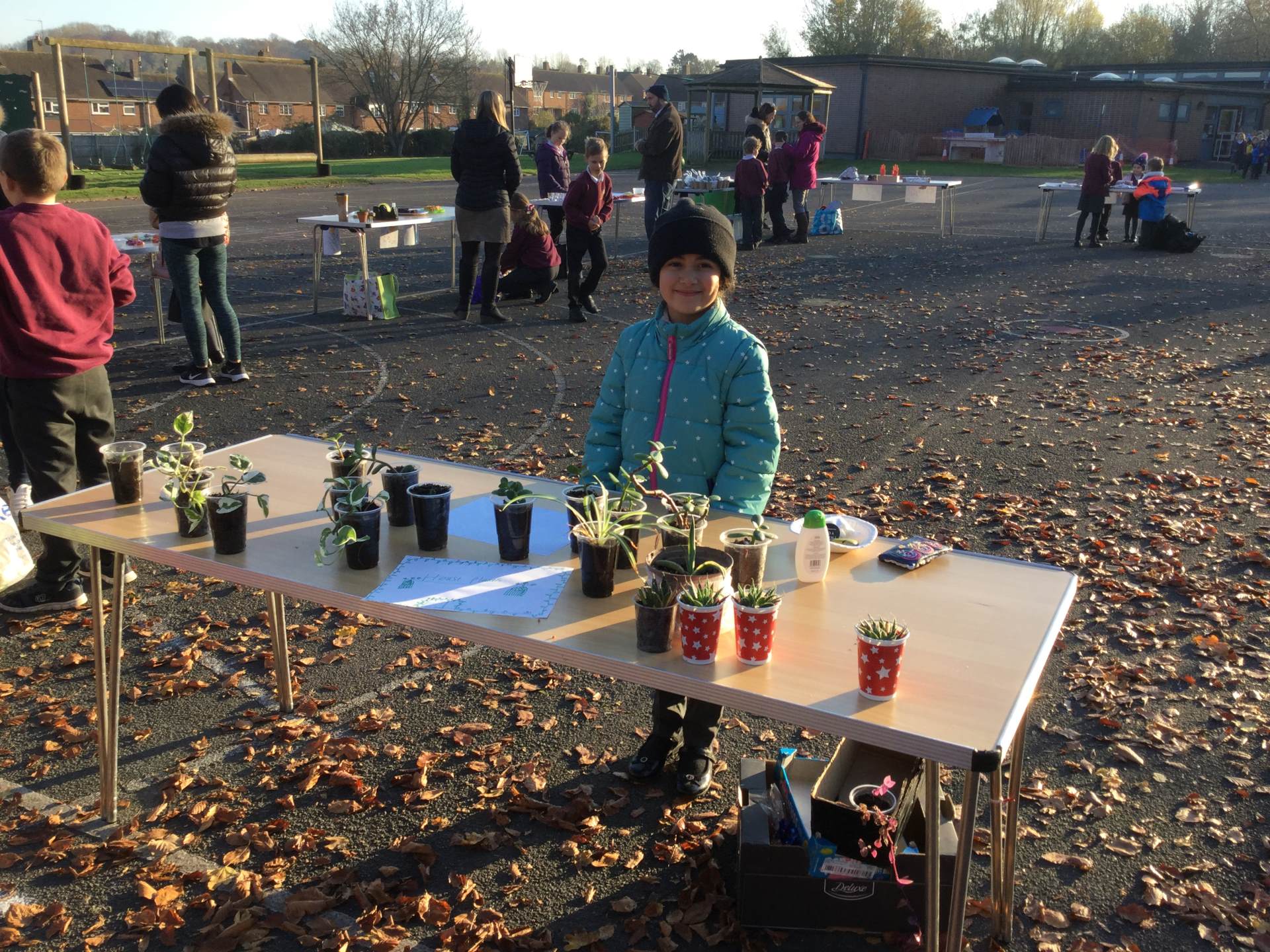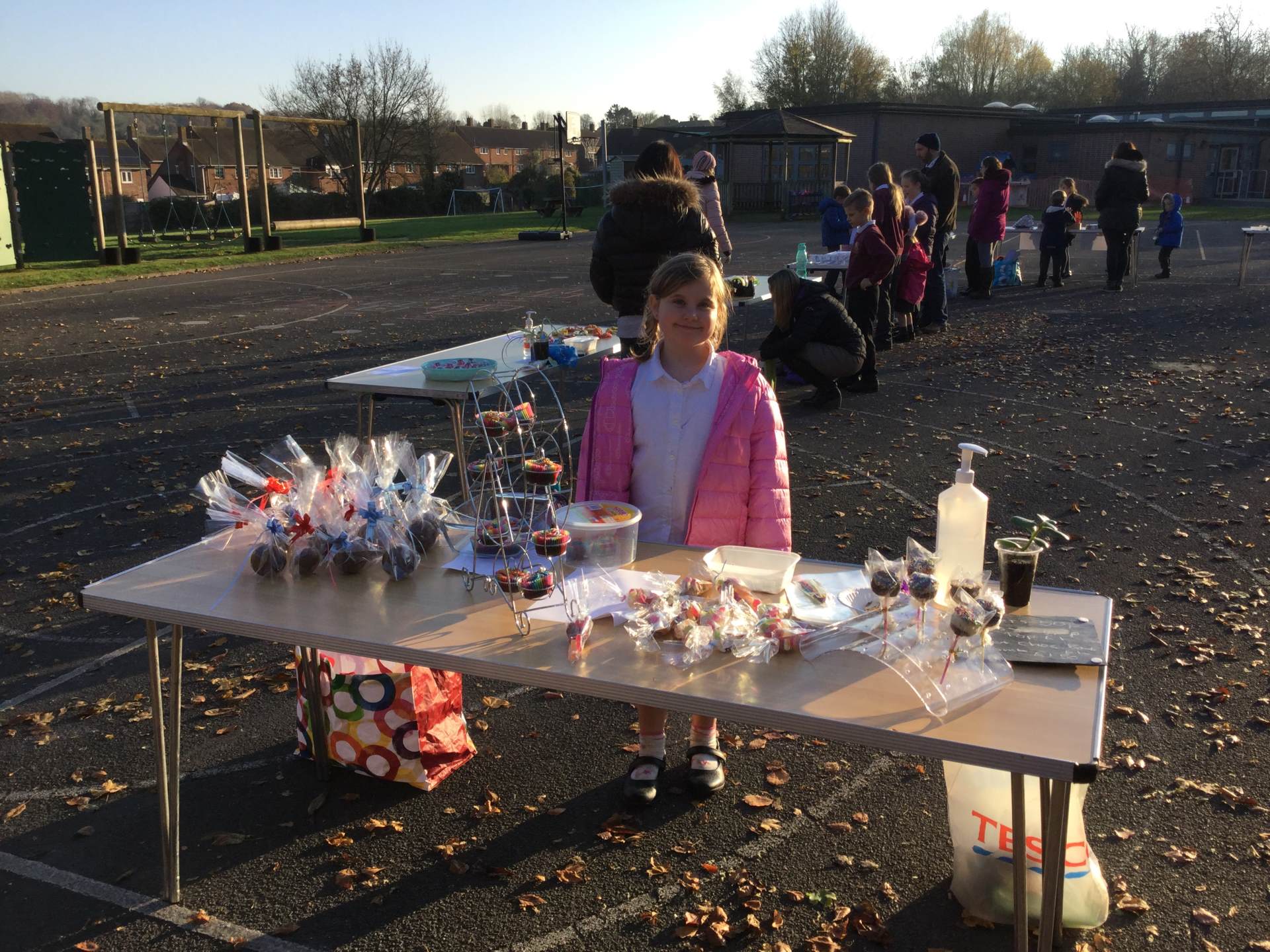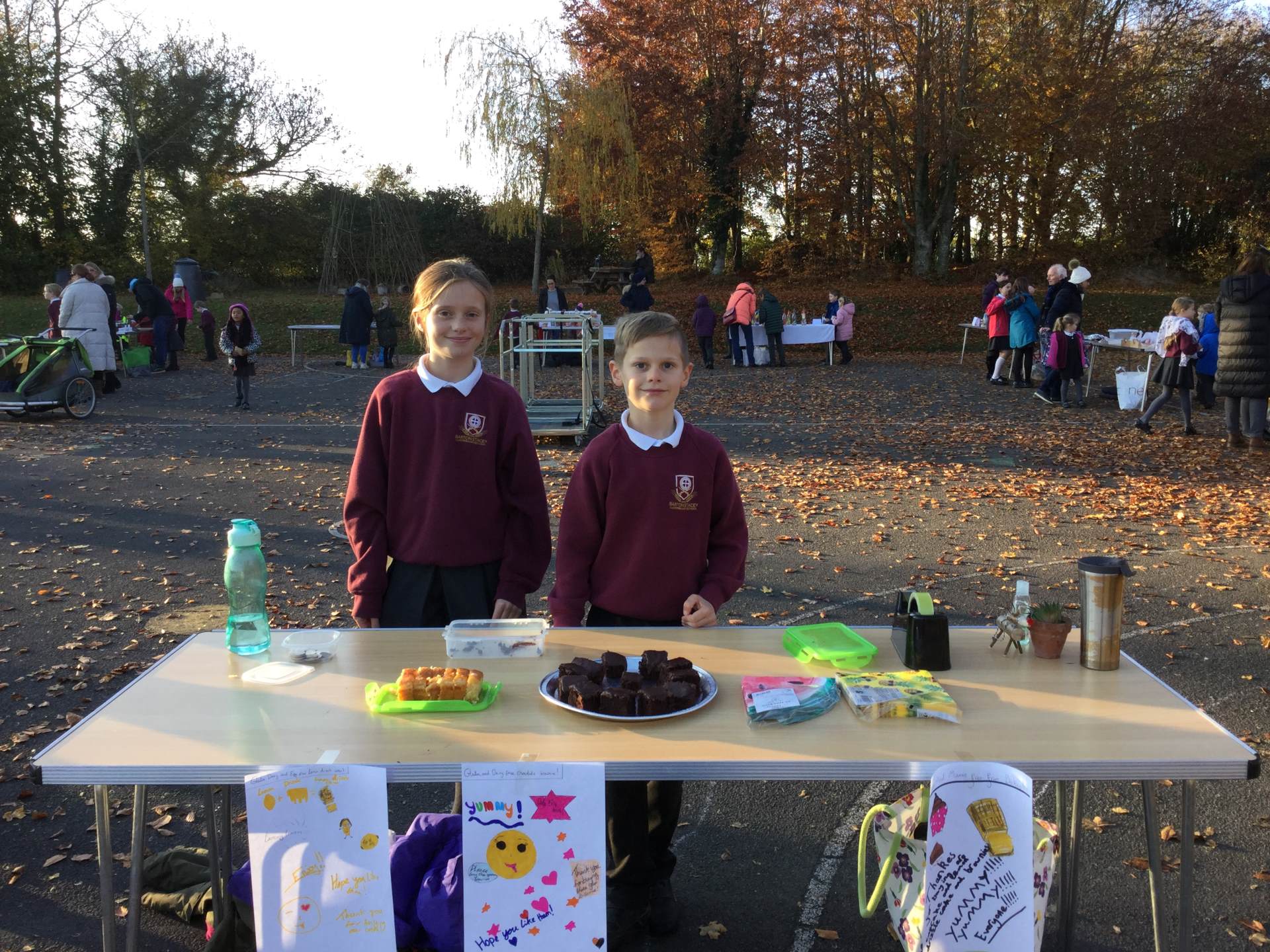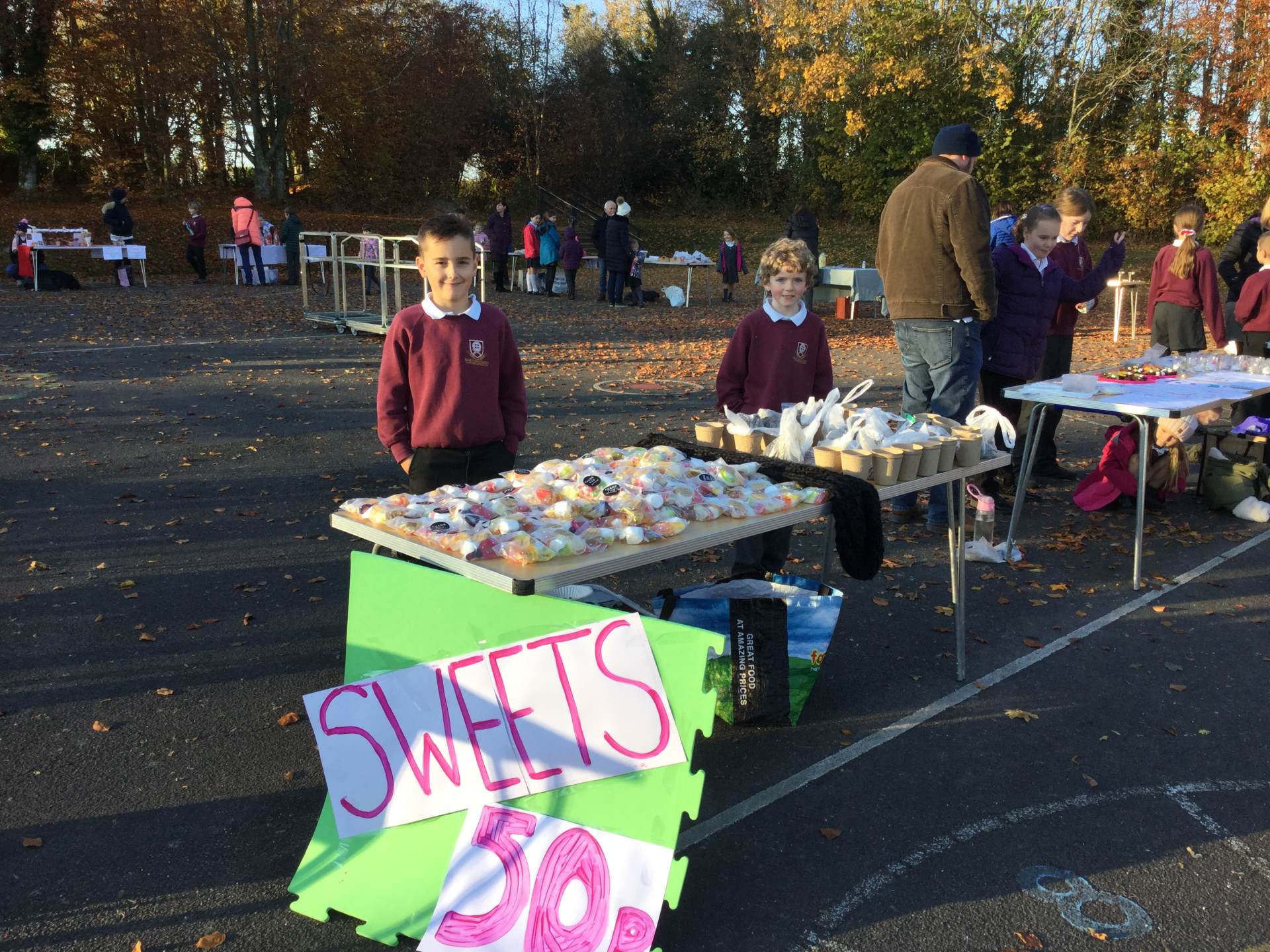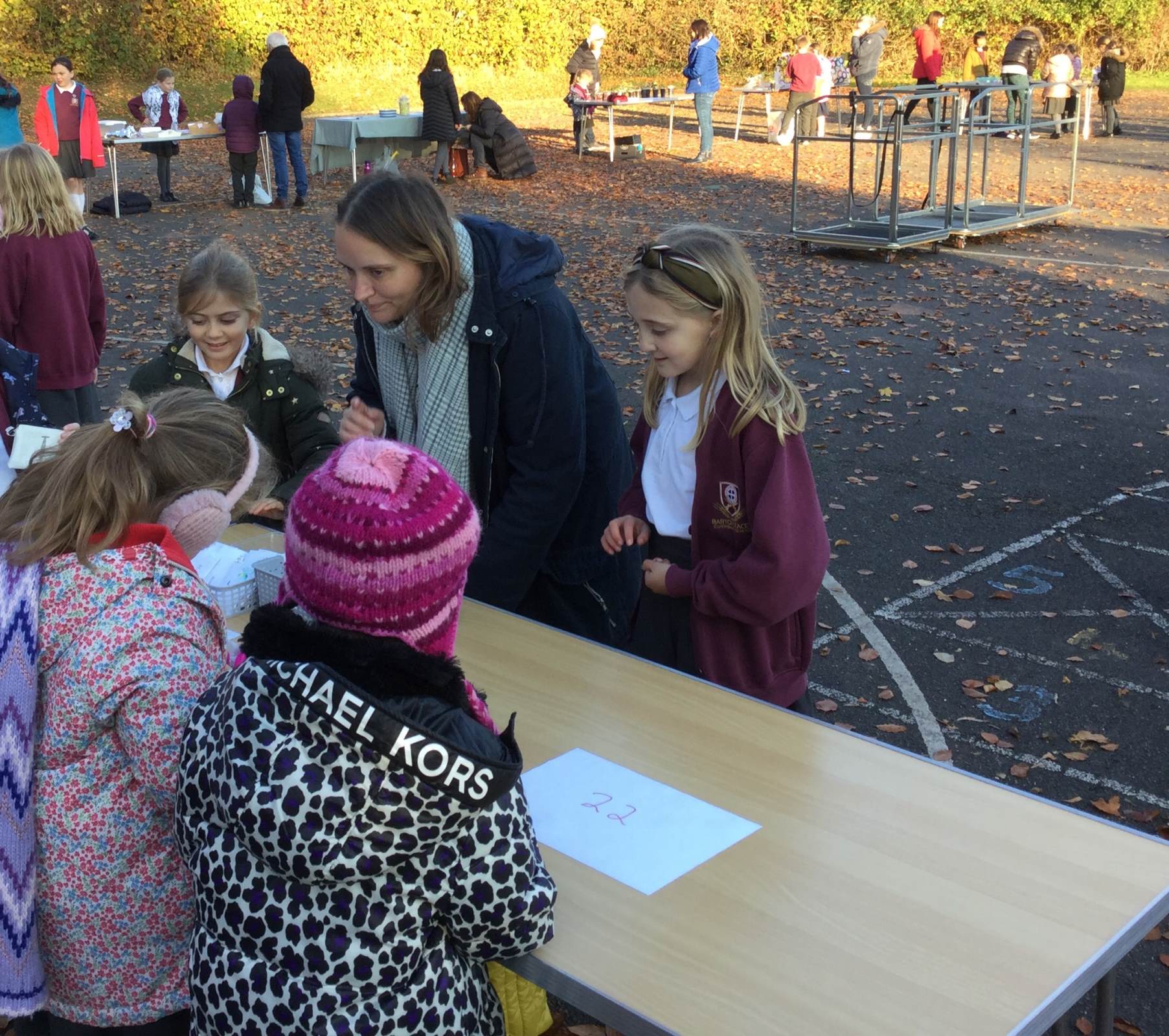 Below are some of the creative ideas the children have worked on.
Lily wanted to share what she had been doing for grow a pound. She has filled cups with soil and has planted house plants to go on sale at the school stall. She is busy looking after them.
Oscar has set up his own Bakery ' Boosey's Bakes' he has been baking cupcakes, shortbread and more. Which he has been selling to family and friends, local businesses and local families. He is doing amazingly well and has made a good start on his fundraising.
Last weekend Eilidh made some cakes and a poster to promote them She then visited our neighbours to sell them and was delighted to raise £21!
Meg has been busy sewing to create some lovely bookmarks to sell.
Elina has really got into the 'grow a pound' this weekend selling cream teas to the village. She made a whopping £87.50 (so far) from scones and home made clotted cream, which went down really well!


She informs me that she plans on 're-investing' some of this to hold a 'cake and craft stall' on the drive in mid October!

She spent this evening making bookmarks!